Heads up! We're working hard to be accurate – but these are unusual times, so please always check before heading out.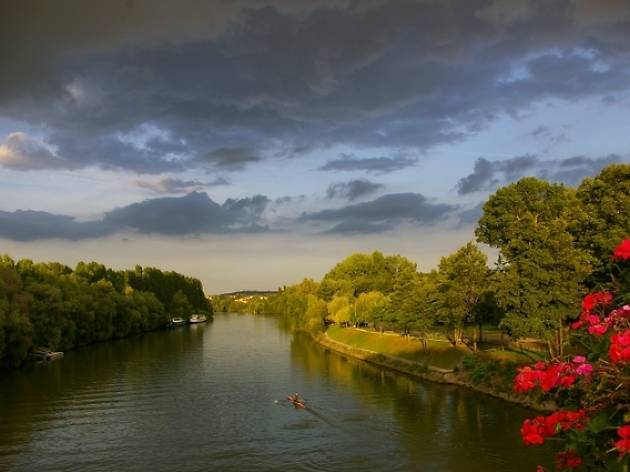 Very good trip : 11 Things to do in Auvers-sur-Oise
Explore the picturesque town that seduced van Gogh and many other Impressionists
'Seriously beautiful' is how Vincent Van Gogh described Auvers-sur-Oise in a letter to his brother Théo. This small town is a peaceful and charming hamlet of greenery, located only thirty kilometres from Paris. This picturesque destination has seduced other painters, mainly impressionists: van Gogh of course, but also Charles-François Daubigny, Paul Cézanne and Camille Pissarro who came to draw inspiration from it.
Despite its proximity to the capital and its abundance of culture, Auvers-sur-Oise remains seriously underrated. Van Gogh was so attached to the place, he ended up dying there in 1890. And it's easily accessible on the 'train des impressionistes,' running from Gare du Nord during the summer period.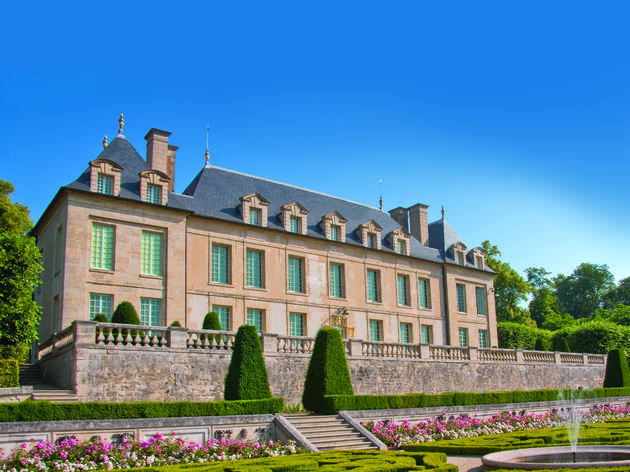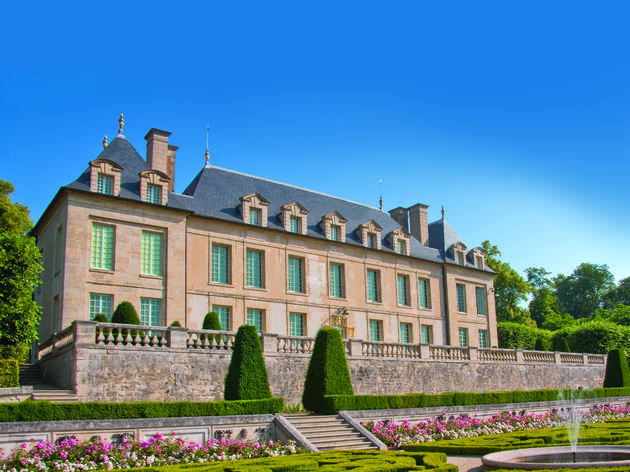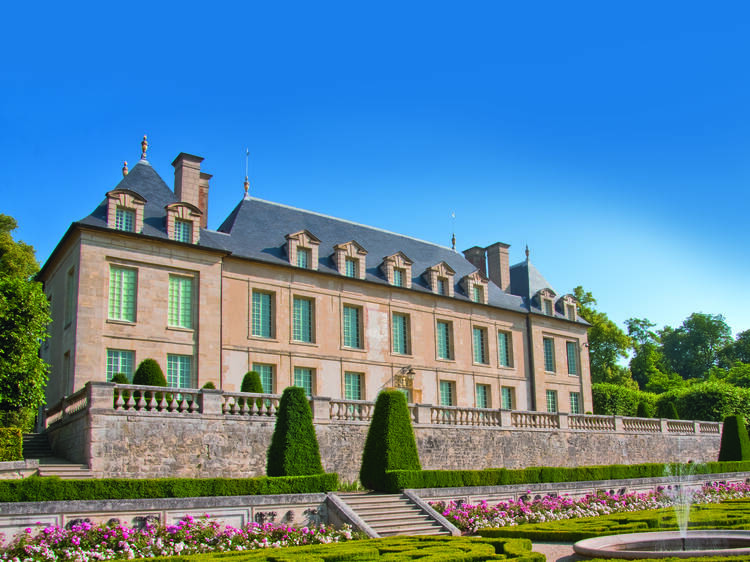 1. Stroll in the gardens of the Château d'Auvers
Kit yourself out with decent shoes (Auvers is packed with hills and slopes) and get off at gare d'Auvers-sur-Oise. To start off, head to the château d'Auvers by following the metal 'Vincent' signs on the pavement (you can't miss them). Located just a 10-minute walk from the station, this historic Louis XIII-style building features a scenic tour that immerses visitors in the 19th-century Impressionist atmosphere. Don't leave without taking a big in-breath at the magnificent French gardens next to the château d'Auvers. Bliss in the summer.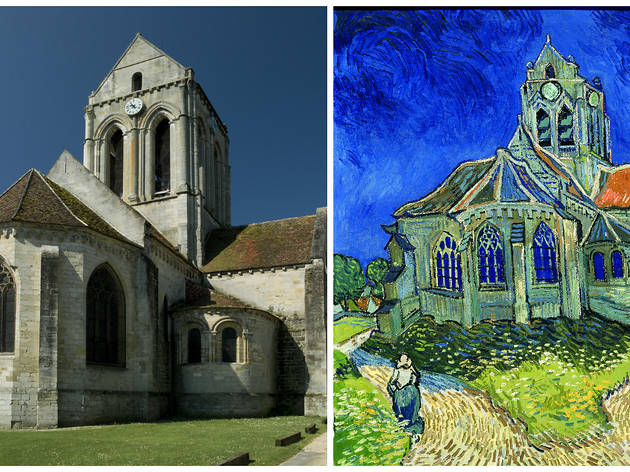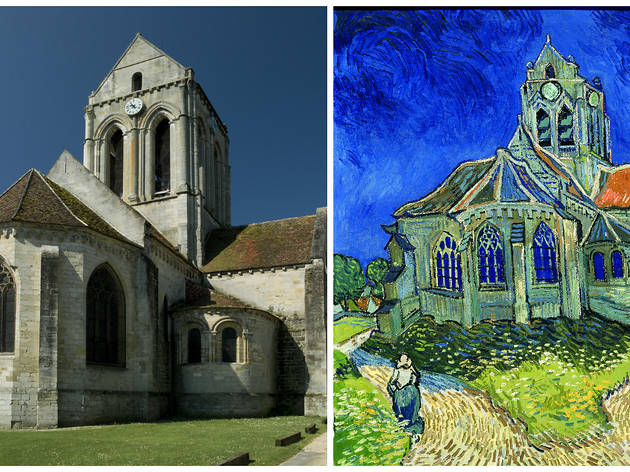 2. Admire the legendary église d'Auvers
It is unthinkable to go to Auvers-sur-Oise without admiring the famous church Notre-Dame-de-l'Assomption, immortalised by Vincent van Gogh in the year of his death. This painting, on show at the musée d'Orsay is considered one of the most emblematic of Van Gogh's work, on par with 'The Sunflowers'. The artist's vision is dreamlike and melancholic, while the real building is sober and imposing.
Find more information here.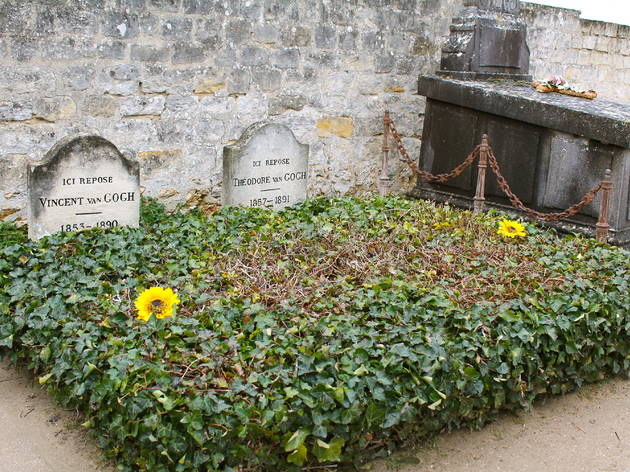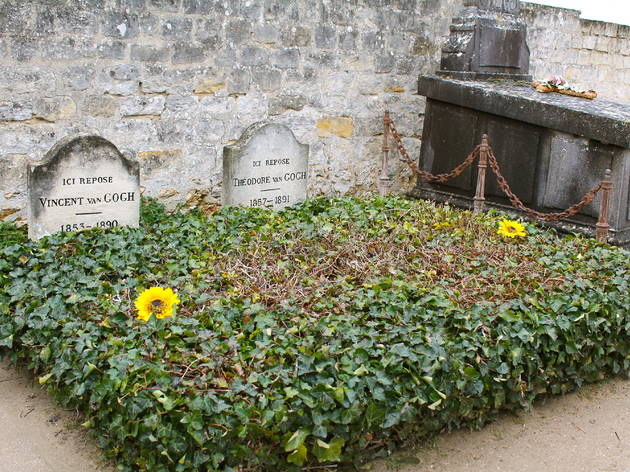 3. See van Gogh's final resting place
This field of wheat is as beautiful as it is fatal – it was here that van Gogh shot himself in the chest on July 27, 1890. Today, the painter lies in the neighboring cemetery, next to his much-loved. The two tombs are covered with ivy and symbolically dotted with sunflowers.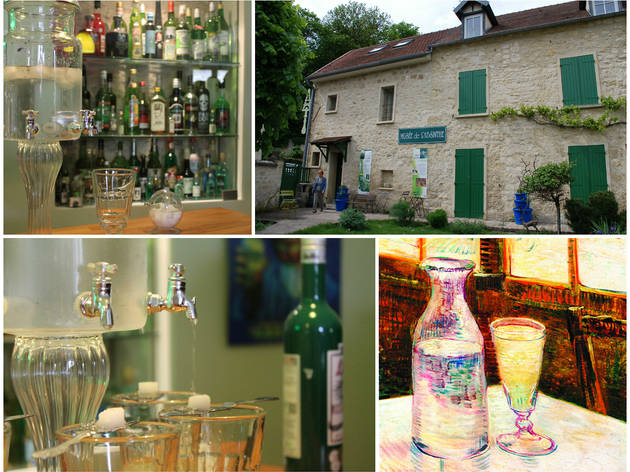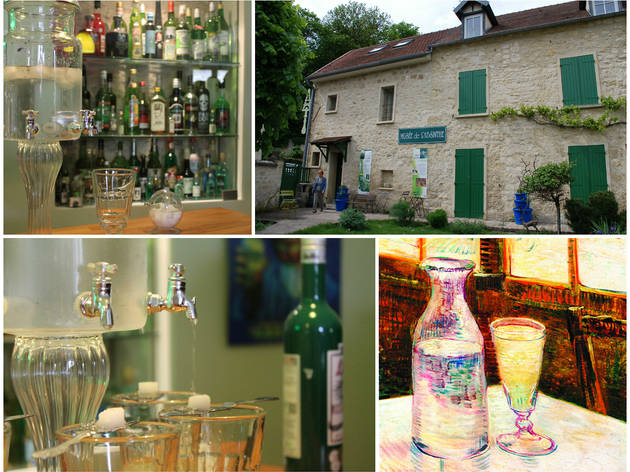 4. Have an apero at the musée de l'Absinthe
After paying homage to the artist, get to grips with the origin of his suicide: absinthe. In the only museum in the world dedicated to this spirit drink, derived from Pastis, discover the madness that can lead to the one we call "the green fairy". The first floor is dedicated to the recreational and legendary aspects of absinthe, through adverts dating back to 1915 – while the second floor reveals the horrors related to its consumption. The story of Mr. G. Darre, shows the degradation due to alcoholism and we learn a little more about this elixir, that seems as inspiring as it is pernicious. Tasting it, is of course, at your own risk. But it would be a shame not to, wouldn't it?
Find out more information here.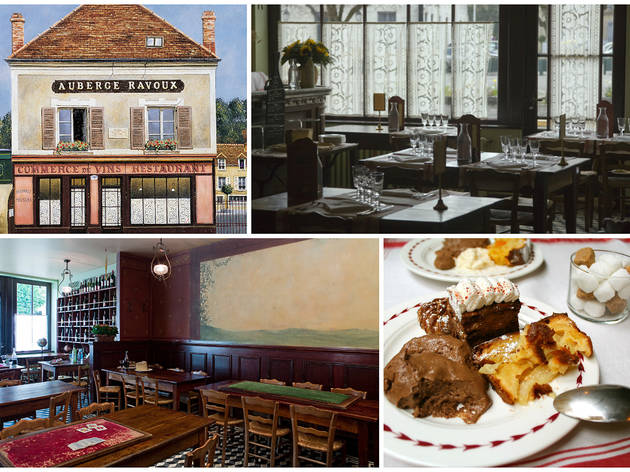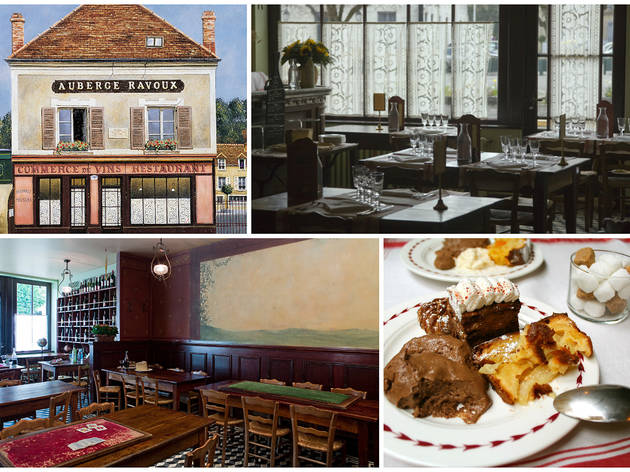 5. Dine at l'auberge Ravoux
Also known as 'Maison de van Gogh', l'auberge Ravoux is a must. It is here that Vincent van Gogh breathed his last, in a 7m2 room, which has remained closed to the public ever since. The rest of the place has retained its original decoration and furnishings, making it a poignant stop-off on the route.
Wedged in the past, this is the perfect place for authentic regional French cuisine – dive into the house speciality of proper chocolate mousse.
Find more information here.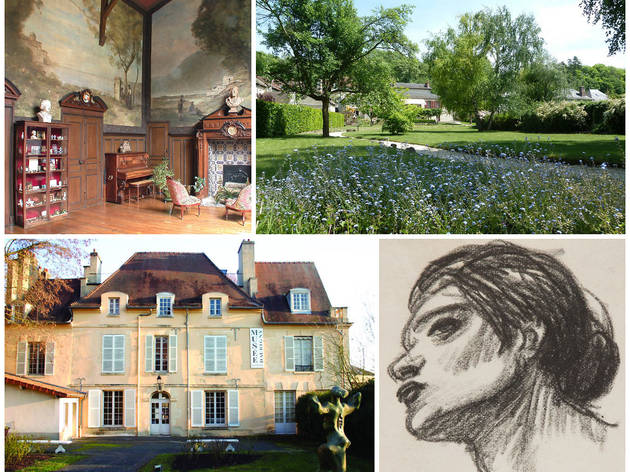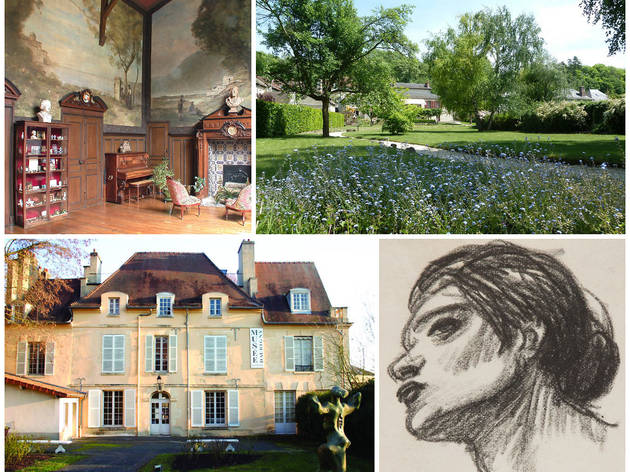 6. Discover van Gogh's contemporaries at the Daubigny museum and studio
Van Gogh's presence might be hard to avoid in Auvers but he's not the only painter who passed through this small town. The most notable is Charles-François Daubigny, whose work can be admired in his old house/workshop, as well as in the museum that bears his name. Established on rue Daubigny, expect paintings by Chaissac and Chirico, caricatures by Daumier, satirical drawings by Tim and photographs taken by Bayard and Lartigue. Proof that this place had a true artistic draw.
Find more information here.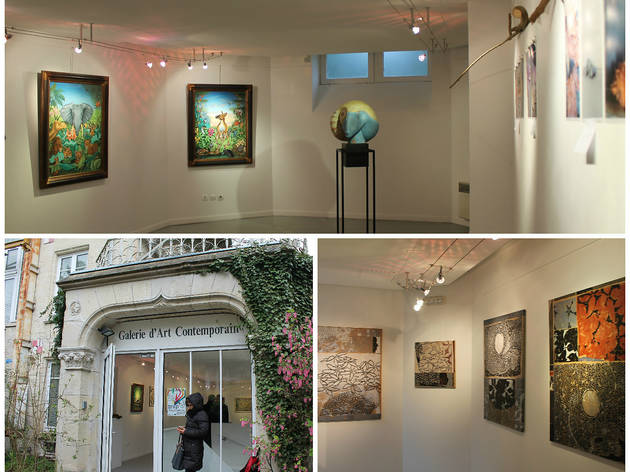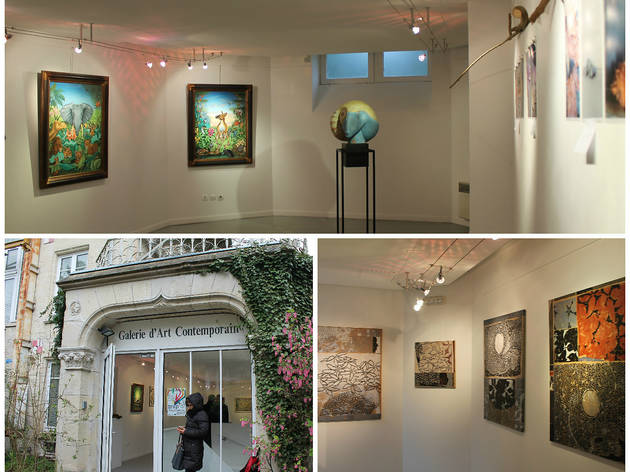 7. Explore the contemporary art landscape of Auvers
What about the art scene in Auvers today? Head to the Galerie d'Art Contemporain on 5 rue Montcel, a stone's throw from the train station. From Bernard Vercruyce's delightfully naive paintings to the abstract art of Bourov Oleg, through to the cynical sketches of Jean-François Batellier, a collective of thirty virtuosos continue to make art in Auvers, with talent, audacity and passion.
How to get there
A direct train from Paris Gare du Nord to Auvers-sur-Oise runs at weekends and on bank holidays from April to November, departing Paris at 9.38am and leaving Auvers at 6.25pm.
There are also non-direct trains running from Paris Saint Lazare and other RER stations. Find out more here.