Made in America completed an awesome sixth year on the Benjamin Franklin Parkway and we aren't really sure how next year can top it. Saturday was rough, weather wise. But thankfully the sun was shining bright on day two. Sunday brought us Run the Jewels, A R I Z O N A, Chainsmokers, Jorja Smith, Marshmello and JAY-Z. With this all-star lineup, it was hard to pick the five best things that happened on the final day of Made in America. But we made it happen.
RECOMMENDED: Full guide to Made in America
1. The rides gave you the best views of the grounds.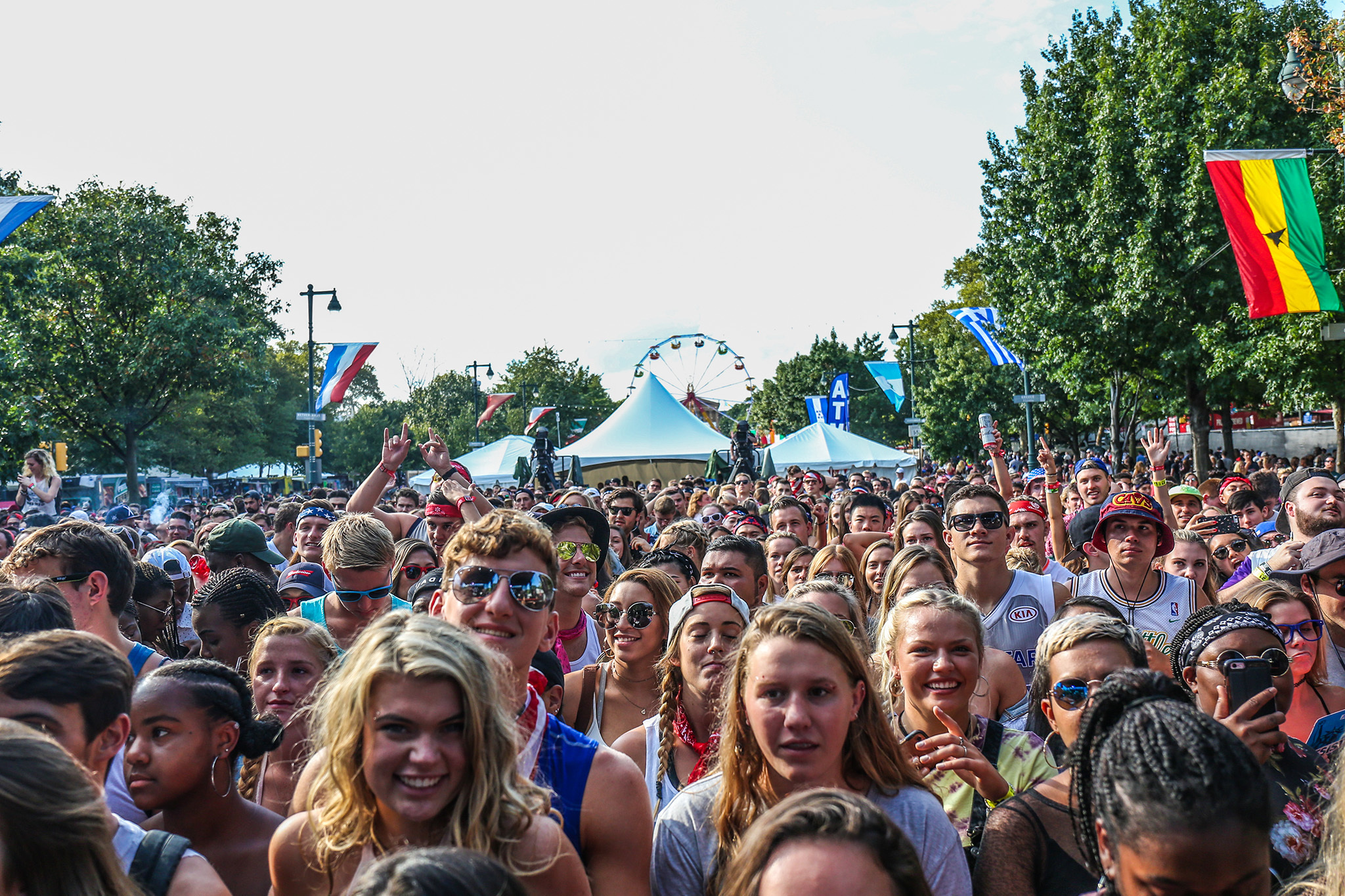 Going to a music festival gives you the chance to be a kid again, and indulge in some things that you don't get to do every day—like ride the giant ferris wheel and vertigo ride at Made in America. Besides providing a sense of nostalgia for days gone by, these rides afforded an excellent view of the grounds. The only downside? The massive lines!
---
2. The Chainsmokers' cartoons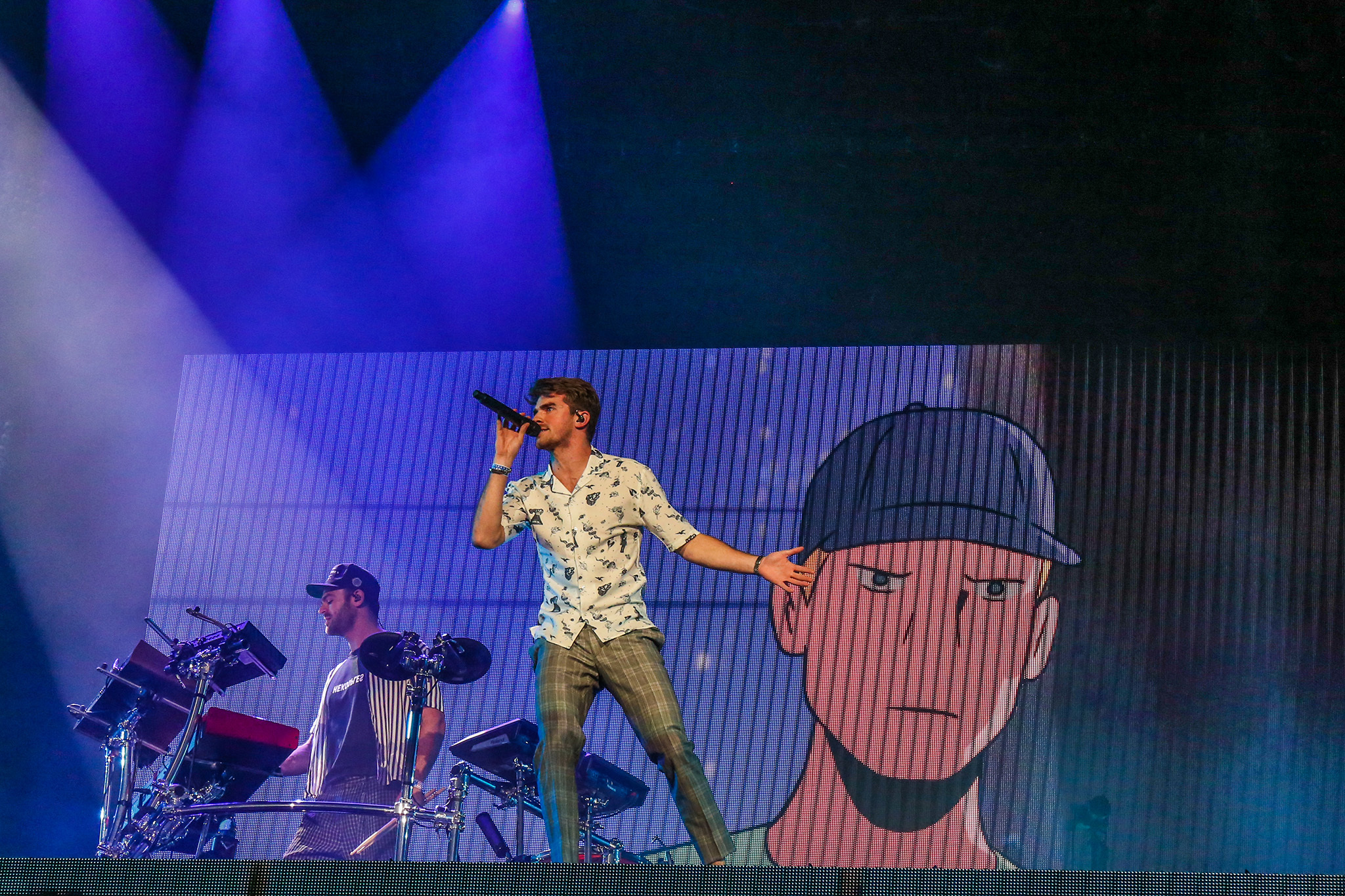 Many of us have a love-hate relationship with this NYC DJ duo. Say what you will about them, but you can't deny that they put on a great performance. The whole point of their show was to create a connection and energy with the crowd, and that's exactly what they did as they played through an energetic set featuring tunes from their latest album, Memories, Do Not Open. Their set on the Rocky Stage was accompanied by a large screen featuring cartoon scenarios, which narrated their entire set and were actually genuinely enjoyable to to watch while jumping up and down in the mud.
---
3. JAY-Z's entire set
It was no surprise when the lineup was released that Hova would perform the coveted Sunday-night closing spot. But no one expected him to give the crowd so many surprises. While playing all his hits, he was actually giving the crowd directions on how they should be making their mosh pits bigger and better. You listen up when JAY-Z is talking directly toward ya.
He gave a shoutout to Beyoncé who is celebrating her 36th birthday today, and led the crowd in a Stevie Wonder-style "Happy Birthday" serenade. After a touching tribute to the late Chester Bennington of Linkin Park (Jay-Z and Linkin Park collaborated on the hit "Numb/Encore"), he disappeared from the Rocky Stage. Thinking his set was over, the crowd started heading to the exit. But then the Liberty Stage lit up and he continued his show from there. He ended the night by bringing out Philly rapper Meek Mill to perform his hit "Dream and Nightmares."
---
4. The sun was the true star of the festival.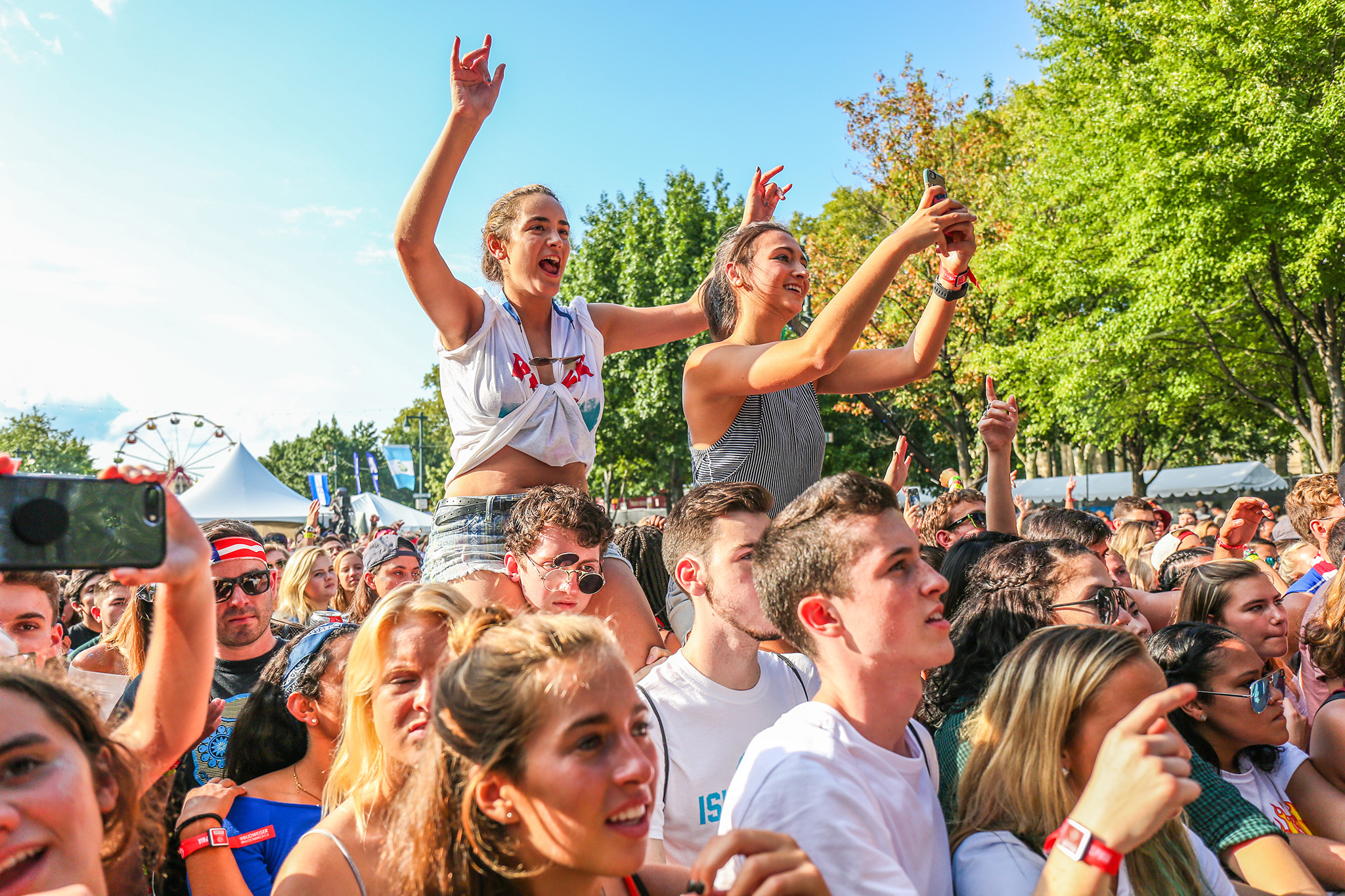 Mother Nature didn't let Made in America down two days in a row. The sun came out bright and early and continued to shine throughout the day. While it wasn't enough to dry all the mud pits, it did give concergoers the chance to lay in the grass and soak up the last rays of summer. What could be better than that?
---
5. EDM superstar Marshmello brought out R&B singer Khalid.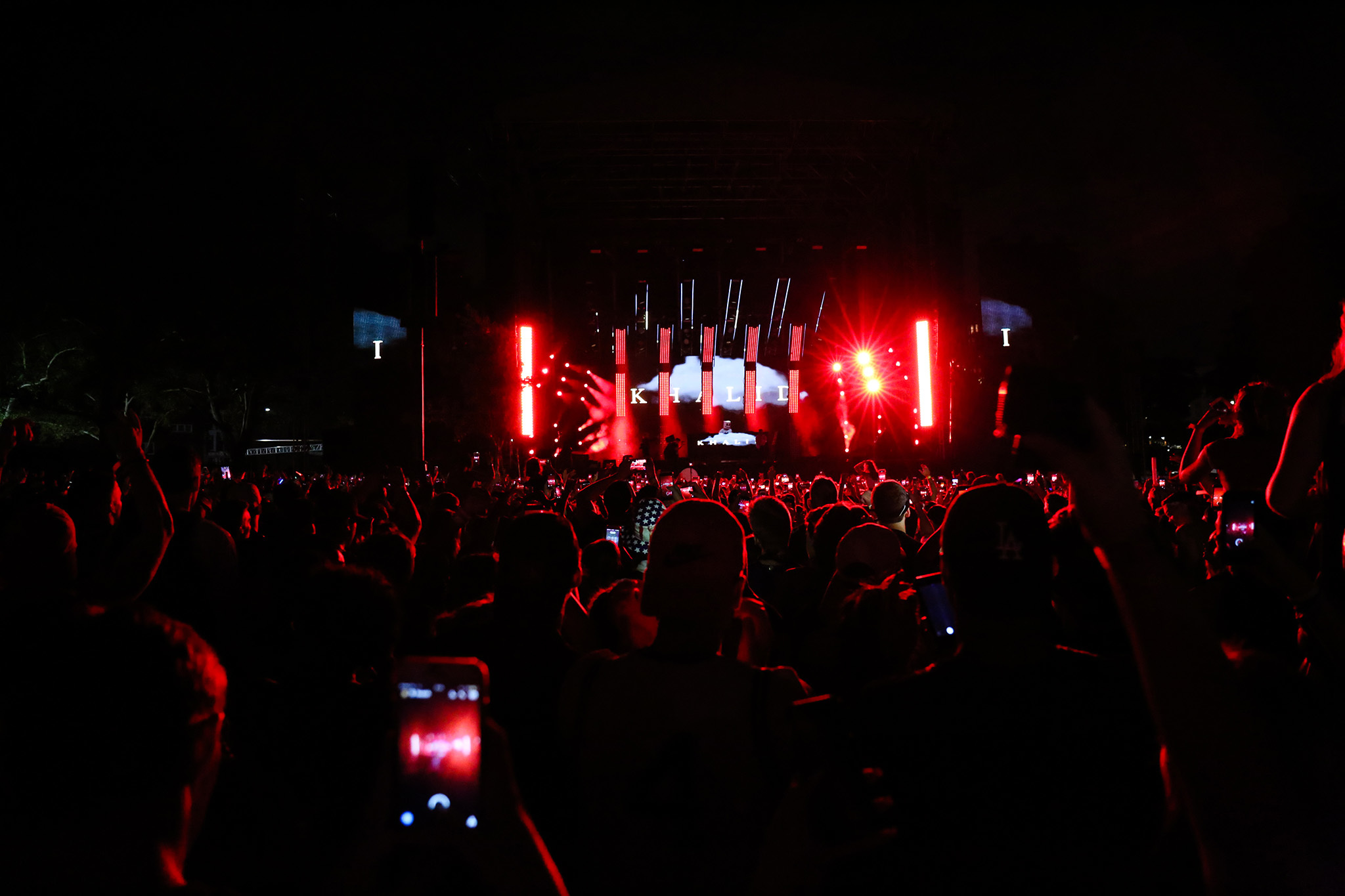 When the 19-year-old walked out on stage, the roar was so thunderous that it probably shook West Philly. Khalid is known for his "Location" and "Young Dumb & Broke" singles, but this year he collaborated with the enigmatic DJ Marshmello on the single "Silence," which hit No. 42 on the U.S. charts. But if the Made in America crowd was any indication, the world is hungry for another R&B/EDM collabo between these two.