Made in America 2018 guide
Your guide to Made in America 2018, the Philadelphia Labor Day music festival, including highlights, photos and video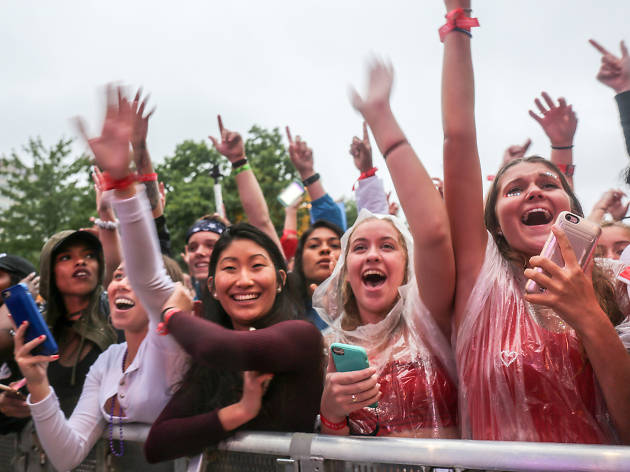 Made in America, hip-hop star JAY-Z's massive Labor Day music festival on the Benjamin Franklin Parkway, is one of the year's most popular weekends for live music. Philadelphia fills up with thousands of revelers from Washington D.C. to New York City and beyond for two days of lively concerts by chart-topping hip-hop, R&B, rock and pop acts and outdoor drinking galore. Get the most out of your Made in America 2018 experience with this guide and subsequent coverage of the festival
When is Made in America?
Made in America 2018 runs from Saturday, September 1, 2018 to Sunday, September 2, 2018. Concerts start at noon both days.
Where is Made in America?
Made in America takes place on five stages along Benjamin Franklin Parkway near Center City Philadelphia.
How do I get tickets to Made in America 2018?
Early-bird two-day passes are now available for $125 here. That's a pretty significant discount, considering the price hikes up to around $162 closer to the event date. If you're sure you want to go, now is a great time to buy.
Who's playing Made in America in Philadelphia?
Musical acts haven't been announced yet. Stay tuned for updates.
Get pumped with our coverage of last year's Made in America
More Philadelphia music news