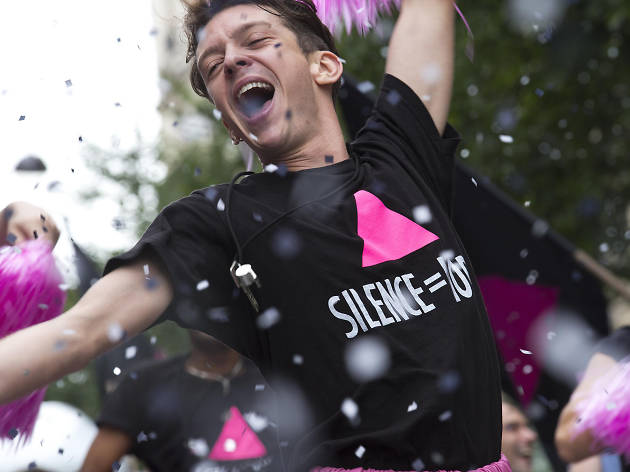 Must-see movies at the Philadelphia Film Festival
We help you narrow down the top flicks to see at the 2017 Philadelphia Film Festival
The 26th annual Philadelphia Film Festival returns this fall with a stellar lineup of 110 feature-length and short films from across the globe—many of which made waves at major international film festivals like Toronto, Venice and Sundance. The event runs October 19 through 29 with screenings happening at some of the best movie theaters Philadelphia has to offer. To help you figure out what to see, we've rounded up the films we think are most worth your time—the ones folks will be talking about come award season. Complete your movie-going experience with dinner at one of the best restaurants in Philadelphia, and keep the fun going at home by creating your own little Philadelphia Film Festival out of our list of the essential Philadelphia movies. For more information and to buy tickets to the Philadelphia Film Festival, go here.
RECOMMENDED: Full guide to the best things to do in Philadelphia
14 best Philadelphia Film Festival movies
Alive with political rage, Robin Campillo's drama re-creates the early '90s intensity of Paris's local chapter of ACT UP, a group mostly composed of HIV-positive men who threw themselves into the fight even as their health was fading. We see them strategizing, interrupting fancy galas, making themselves loud and proud, and getting results. BPM is fascinating on this wonky level alone (all activists should check it out), so when it plunges into one achingly personal love affair, the experience becomes devastating.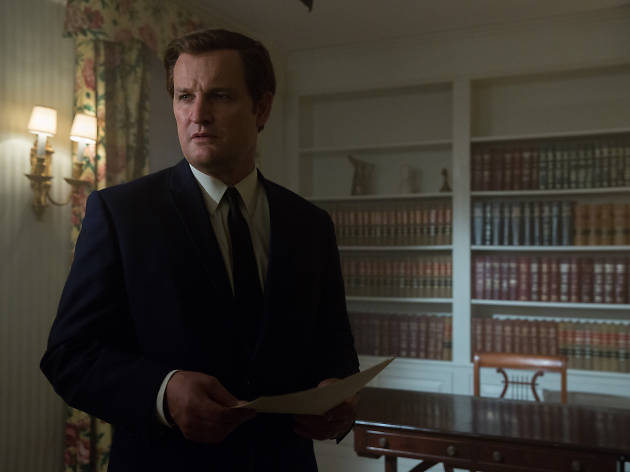 Photograph: Claire Folger
The Kennedys will always be with us—too bad, then, that our movies rarely capture their combustible family dynamic of aspiration, entitlement, duty and fate. Adding to a short list of onscreen excellence that includes last year's psychodrama Jackie, John Curran's concentrated look at the fatal midnight incident that would bring down rising star Edward Kennedy (Jason Clarke) is laced with squirmy disappointment. Never letting its subject off the hook, Chappaquiddick probes a moment of moral weakness with timeliness.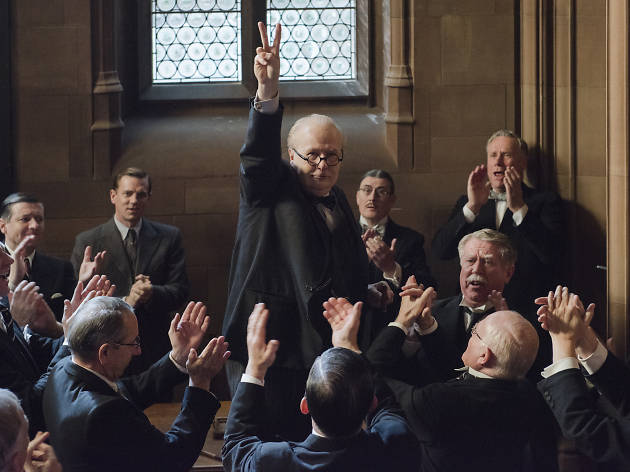 Photograph: Courtesy Focus Features/Jack English
Sure Dunkirk blew us away for its immersiveness. But if you prefer your WWII movies to have a little dialogue, some shapeliness and (is it too much to ask?) a bit of powerhouse acting, Joe Wright's tense profile of rising prime minister Winston Churchill is the war film to beat. Laden with prosthetic jowls that you quickly forget, Gary Oldman transcends his intimidating filmography with a towering performance, one that cuts to the essence of leadership in all its uncertainty.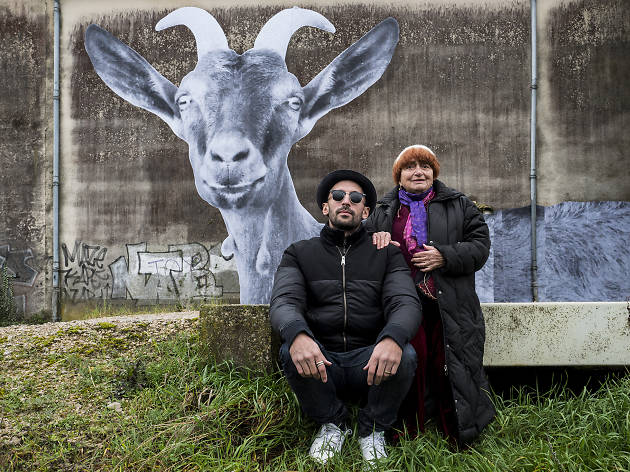 For decades, France's revered Agnès Varda has made lovely docu-essays about photography, memory and the concerns of working people. Her latest, directed in conjunction with Banksy-like street artist JR (an irrepressibly energetic and sweet presence, bounding around in his Stan Smiths), chronicles the installation of several frisky, large-scale public art projects, with tangents into Varda's own history and even a visit to Jean-Luc Godard's house.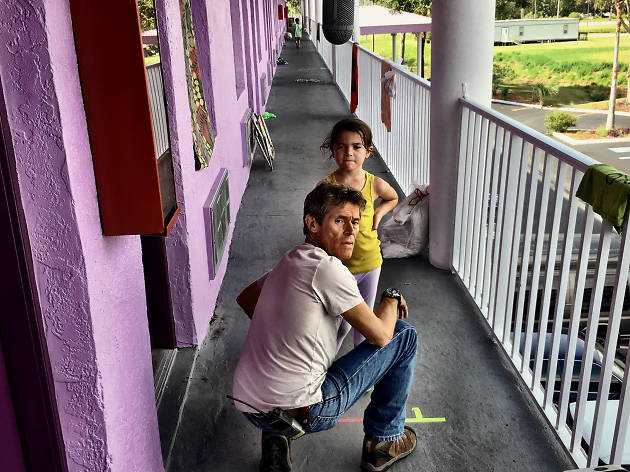 Following up his inspired Tangerine, indie wunderkind Sean Baker continues his celebration of communities on the margins. This time his gaze falls on the rambunctious, largely unsupervised children who live in a ratty motel on the outskirts of Disney World. Even as single parents struggle to make the rent, these kids dream big in a movie that vibrates with compassion and energy. Anchoring it is Willem Dafoe as the building's manager and Christ-like guardian; the role should be his Oscar ticket.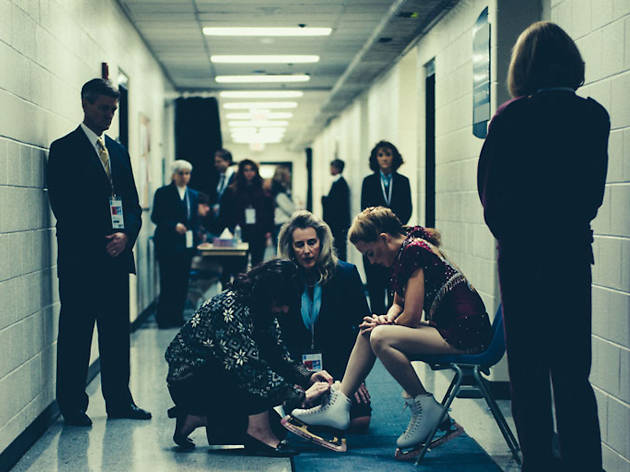 The tale of notorious ice-skating flameout Tonya Harding gets a dazzlingly complex and exuberant treatment—one she doesn't deserve, but hypnotizing nonetheless. Anchoring the movie with revelatory spunkiness and fragility, Margot Robbie plays the disgraced athlete like a Scorsesian antihero, sharpened into a champion by an abusive upbringing (especially at the hands of the fierce Allison Janney as her take-no-shit mom) but brought down by perceived snubs and bad company. It's a rare movie about American class warfare, fought on a televised stage.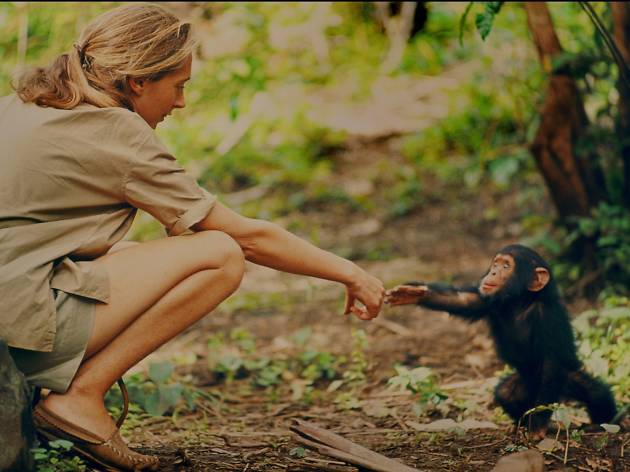 Photograph: Hugo van Lawick
Jane Goodall upturned the scientific community with her virtues of patience, curiosity and heart: Her chimpanzee studies in the wild became research landmarks, conducted without the imprimatur of an academic degree. Brett Morgen's intimate documentary—composed almost wholly of stunning footage captured by Goodall's future husband Hugo van Lawick—presents a poised, even glamourous adventurer, head cocked in Streepian thought.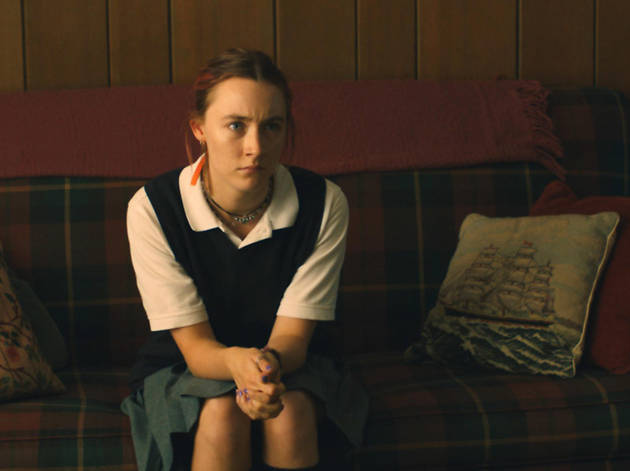 Greta Gerwig's semiautobiographical comedy is miraculously free of the usual coming-of-age quirk; the star of Frances Ha is only behind the camera this time, writing and directing, but she's clearly arrived at a kind of wisdom via distance. Dominating the lens with peerless openness is Brooklyn's Saoirse Ronan, who brings to life the movie's free-spirited title character, a suburban Californian aching to leave home and bond with her fantasy of East Coast artiness. Before then, though, she's got some last-summer-before-college tensions (romantic and otherwise) to transition through. You will recognize this moment.
In all of American filmmaking, there's no director more relaxed than Richard Linklater, whose long-game process has resulted in such exquisite triumphs as Boyhood and the "Before" trilogy. His new movie, a semi-sequel to Hal Ashby's 1973 The Last Detail, starring Bryan Cranston, Laurence Fishburne and an unusually quiet Steve Carell, dives intimately into the nuances of soldiering, parental grief and pride in a country that doesn't deserve it.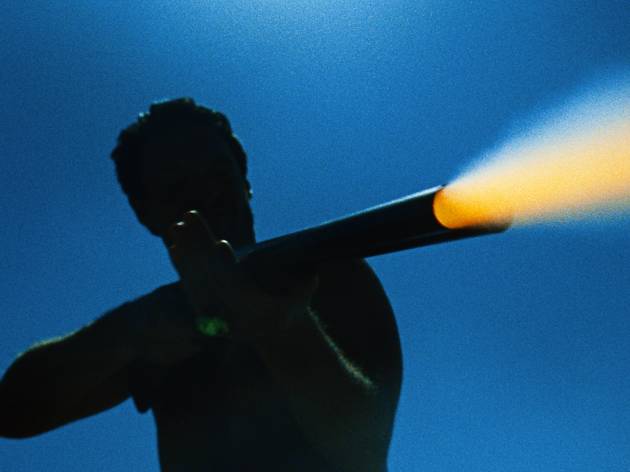 Make room in your life for the wild, rapturously retro movies of Belgium's Hélène Cattet and Bruno Forzani, a duo that worships at the altar of unhinged '60s Italian Westerns and black-gloved giallo thrillers. Their latest film (more plot-heavy than usual) ultimately brings the gorgeously styled violence and Ennio Morricone-scored deep cuts that convert an ordinary viewing experience into a midnight-madness riot. It might be the most fun you'll have at the festival.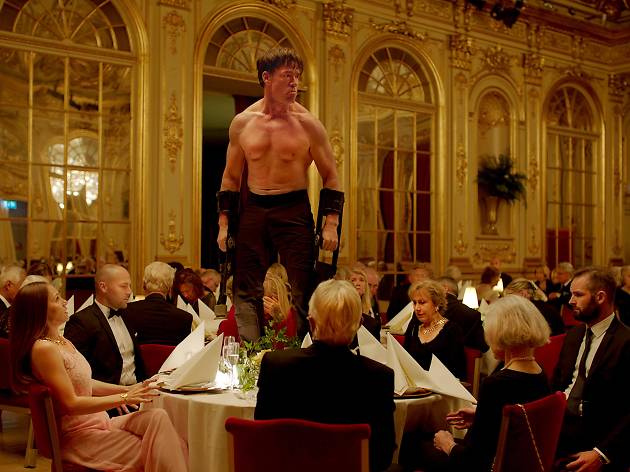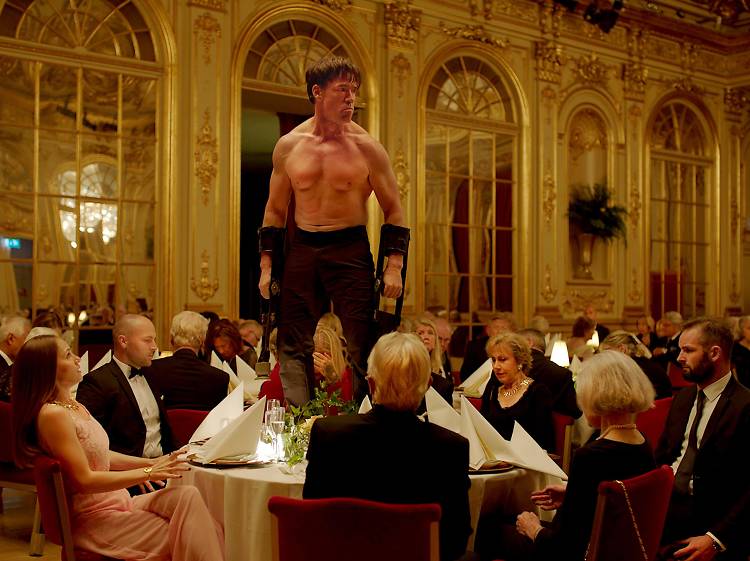 A vicious art-world satire, Ruben Östlund's Cannes-winning comedy scores points against the fictional staffers of a Swedish contemporary art museum—especially its chief curator, a stylish nincompoop who gracelessly opens several cans of worms. (Brace for Elisabeth Moss of The Handmaid's Tale as a nightmarish sexual conquest.) The movie is a brutal takedown of moneyed self-entitlement, with humor that sneaks up on you, as it did with Östlund's Force Majeure.
If The Witch didn't convince you that young Anya Taylor-Joy was the real thing, she's now got her own American Psycho to prove it. The movie has a steely sheen and an evil sense of humor: It's about extremely wealthy Connecticut teens with bad impulses. I'm aware that I was supposed to shed a tear for poor Anton Yelchin, giving his final (and best) performance, but I was too busy howling at how amazingly mean this thing was.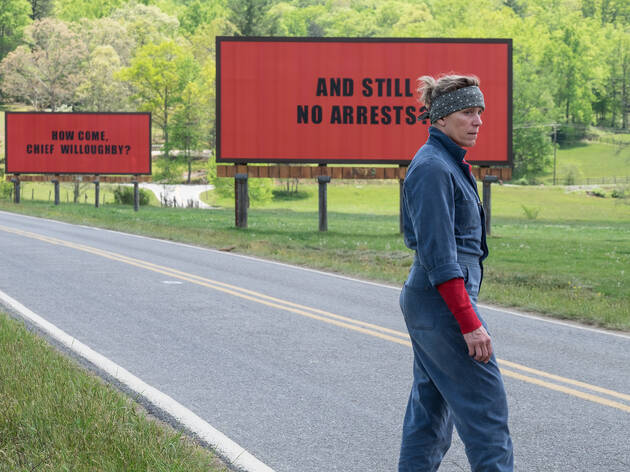 Photograph: Courtesy Fox Searchlight Pictures
13. Three Billboards Outside Ebbing, Missouri
On the surface, this dark crime comedy plays like an undiscovered Coens classic, especially for the flinty presence of Frances McDormand as a single mother who takes the law into her own hands (publicly, via advertising) after her daughter is raped and murdered and the cops do nothing. But sending the movie into rare realms of compassion is improv genius Sam Rockwell, whose trajectory from racist officer to redeemed confederate is the year's finest supporting work.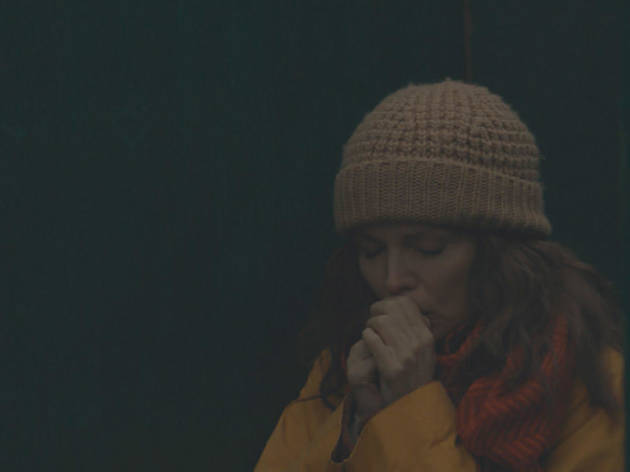 One might as well have asked: Where was Michelle Pfeiffer? The actor bounced back like she hadn't been in years—like never before, really—in this superb, downbeat drama about a divorced Brooklyn woman slipping through the economic cracks. An intimate, necessary story shot on location in 18 days, the movie was a reminder of what real Sundance movies used to look like.
Need a drink after the movie?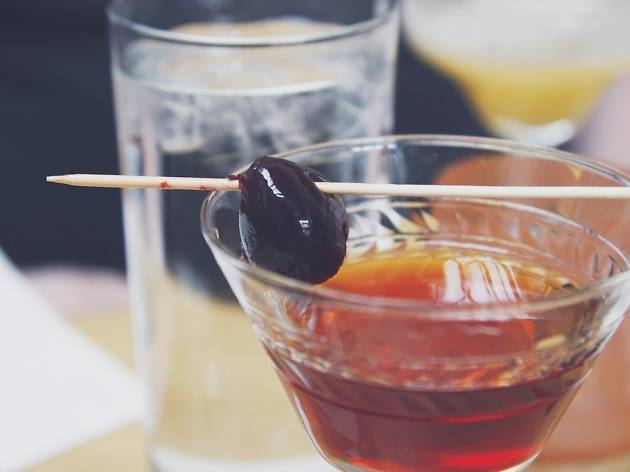 From cocktail dens to wine bars and lounges, the best bars in Philadelphia are a boozy good time.