This Thursday, East Passyunk Avenue welcomes the latest addition to its corridor of A-plus eateries: new fast-casual chicken joint Redcrest Fried Chicken.
Helmed by chef and owner Adam Volk, the restaurant is a pretty no-nonsense kind of place. The narrow setup is outfitted with a long wooden counter, where you can see the daily offerings in a food case and catch the cooks working their magic in the kitchen, which is splashed with clean white subway tile. On the other side, there's a small counter that offers stool seating for about six and window views of the street.
A diner-style menu board hanging on the wall tells you the daily offerings. You'll always find two flavors of fried chicken: buttermilk blend, which is brined chicken dipped in an herb- and spice-infused buttermilk batter, and the Spicy Curry, chicken brined with Thai red curry, chillies and buttermilk. Get those as individual pieces, or on a sandwich, which comes in variations like Redcrest spicy, barbecue and buffalo.
Side dishes can include french fries, mashed potatoes, mac and cheese, coleslaw, seasonal vegetables and corn pudding. For dessert, you can grab two kinds of soft serve ice cream—buttermilk vanilla and a rotating seasonal flavor (the first one will be spiced apple cider)—biscuit bread pudding, apple pie sundaes, ice cream floats and more.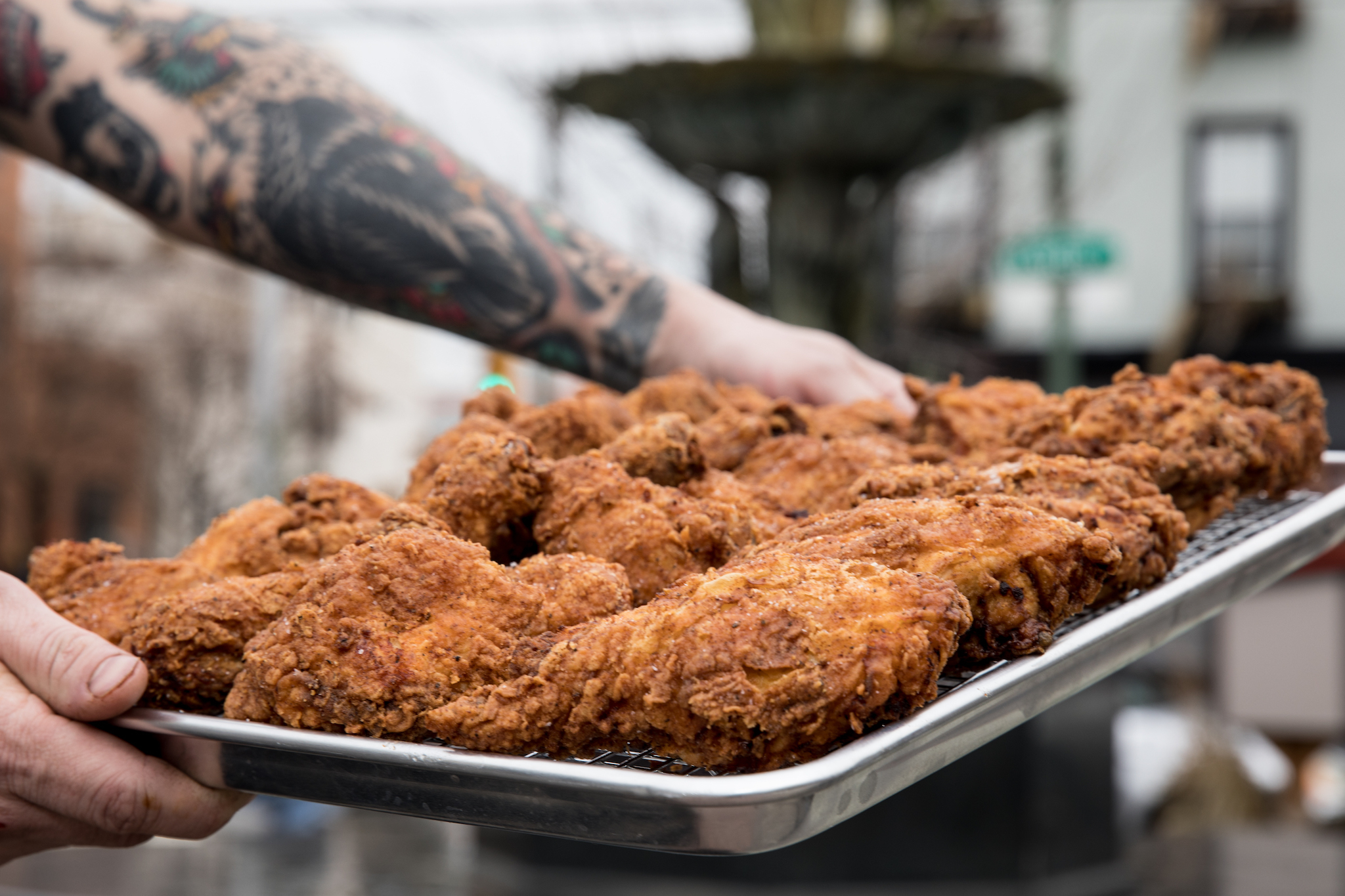 Redcrest opens on Thursday, February 1, at 11am—just in time for you to order a couple of buckets and sides for your Super Bowl party. To celebrate the opening, Volk is offering up free pieces of fried chicken or mini chicken sandwiches to anyone who stops in between 5 and 7pm that night.
Redcrest will be open every night of the week for lunch and dinner, with options for dine in, take out or delivery.