Where to see Christmas lights in Philadelphia
Our guide covers all the best Christmas lights in Philadelphia, from neighborhood gems to displays in parks and more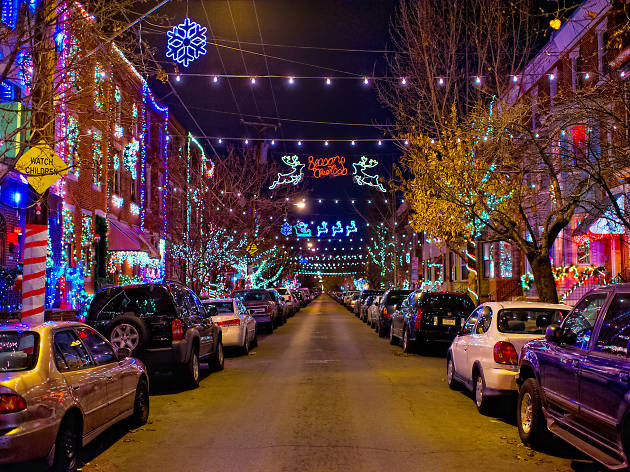 The annual trek to see Christmas lights in Philadelphia is a local holiday tradition that rarely disappoints—mainly because there are so many magnificent displays in and around town. Here, we lay out a dozen of the top places to see Christmas lights in Philadelphia, whether they're glowing neighborhood affairs or elaborate light shows put on by Philadelphia parks and businesses. Pair your exploration with some of the top Christmas events in Philadelphia such as Christmas Village or Blue Cross RiverRink Winterfest, or as a way to treat yourself after a day of perusing Christmas markets. For the most part, the lights stay on from Thanksgiving to New Year's Eve, so you have plenty of time to bask in the glow.
RECOMMENDED: Full guide to Christmas in Philadephia
Best Christmas lights in Philadelphia
Looking for holiday treats?
Over the holidays, Philadelphia bakeries roll out gingerbread men, Christmas- and Hanukkah-inspired cookies and other seasonal treats