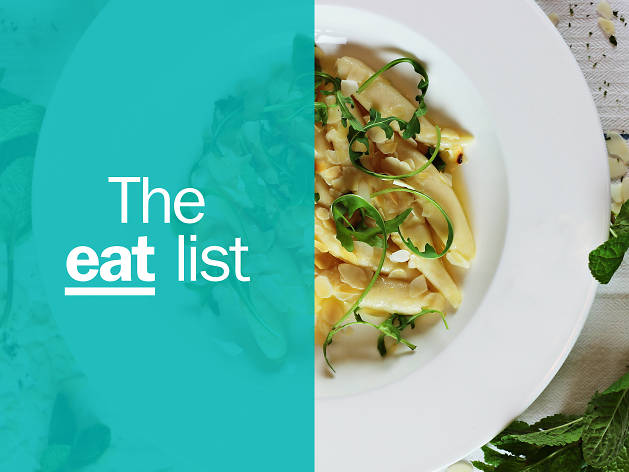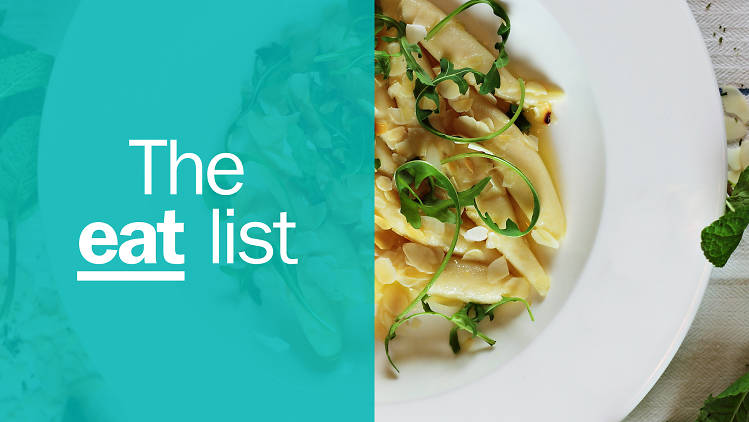 The 11 best restaurants in Pittsburgh
Savor the best restaurants in Pittsburgh, from classic sandwich shops and bakeries to food halls and hot spots
A century ago, Steel City held the same stately buildings, curving rivers and picturesque bridges, but it was often hard to see them all for the clouds of smoke coming from the many factories and mills. Now—after making a Rust Belt comeback centered on its culinary scene—the main smoke is coming from Pittsburgh's varied restaurant kitchens. You can grab the kind of classic sandwich or cake that the city's immigrants have been chowing down on for years (a must on our list of top things to do, or try some of the innovative cuisine (say, Sichuan) of some of its hotshot young chefs. Go sample for yourself why pro tasters like Zagat have recently named Pittsburgh the best food city in America.
Best restaurants in Pittsburgh
Photograph: Courtesy Yelp/Arlene M.
What is it: Nowhere puts Pittsburgh's industrial heyday and Rust Belt decline into sharper relief than Superior Motors, the "community-driven" restaurant in outlying Braddock. Socially-minded chef Kevin Sousa spent years building out the project, which now sits in a former car dealership across from a steel-mill complex.
Why go: Sousa also makes a point of hiring Braddock residents, so you're supporting a community's revival. And the food—surprises like crispy pig face with black truffle, or pretzel salad with elderflower—is superlative. It's so ambitious, in 2017 Food & Wine chose the place among its top 10 restaurants of the year.
Price: Pricey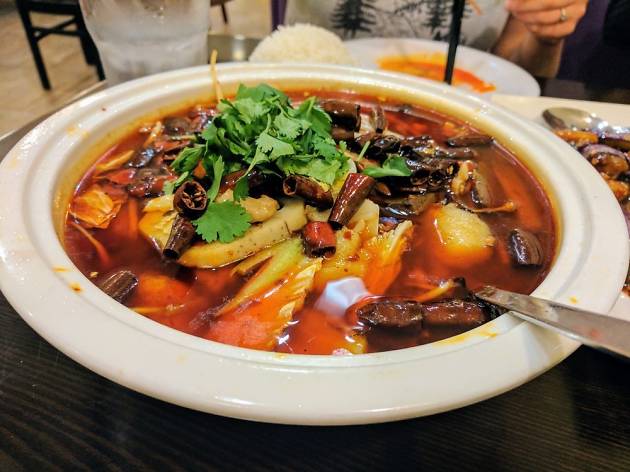 Photograph: Courtesy Yelp/Sameer A.
What is it: Don't let the plain-vanilla decor—neon "Chinese Food" signage, vinyl booths, mismatched chairs, and and a hodgepodge of paper lanterns—of this Squirrel Hill hole-in-the-wall confuse you. James Beard Award-nominated chef-owner Wei Zhu is deadly serious about non-Americanized specialties straight from Chengdu Province.
Why go: Pittsburgh's Chinese community is growing fast, and many or most of your fellow diners will represent it. And the bold Sichuan food at Chengdu Gourmet brings the heat.
Price: Bargain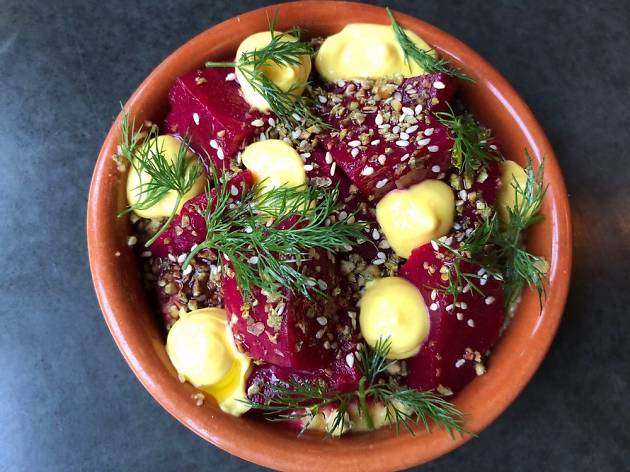 Photograph: Courtesy Yelp/Peter D.
What is it: While Spanish tapas have taken over the American dining world, Morcilla still manages to make its Basque-style pinxtos and cider distinct with straight-out-of-San Sebastián authenticity. Morcilla comes with a pedigree—Chef Justin Severino of fellow Lawrenceville favorite Cure is behind it, and Bon Appétit named it one of the best restaurants in America not long ago.
Why go: Since Severino is considered a "charcuterie god," his chorizo and other cured meats are inevitably worth sacrificing for. Ideal for feasting like the Basque with your friends.
Price: Pricey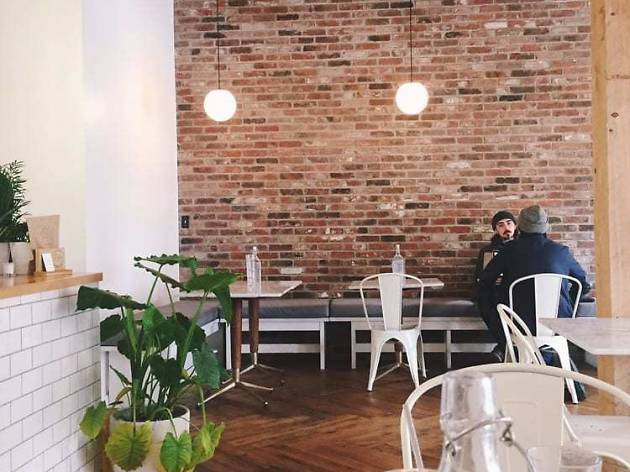 Photograph: Courtesy Yelp/Elizabeth M.
What is it: Executive chef Csilla Thackray infuses her Eastern European roots and Hungarian background into this "hyper-seasonal" cafe, a Lawrenceville brunch fave. Come hungry for dishes that include latkes, spaetzle, and goatmilk feta from local farms.
Why go: Warm weather has brought splashy new dishes like caramelized scallops with pea shoots and quail egg, along with a breezy new patio. Plus, Thackray was recently named a Eater Young Gun semifinalist for helping set national dining trends.
Price: Average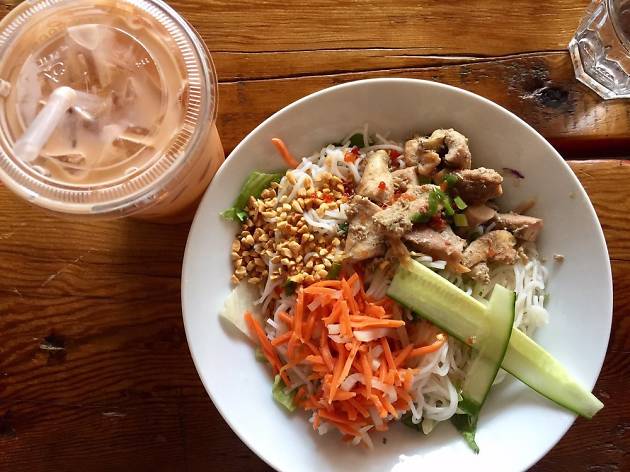 Photograph: Courtesy Yelp/Aimee L.
What is it: This Strip District food hall is actually a restaurant accelerator that allows innovative chefs to try out their concepts before launching their own restaurants. The four choices inside rotate every few months, so it always feels fresh.
Why go: Variety is king at Smallman Galley, with recent offerings ranging from s'more toast to Detroit-style pizza. Other bonuses: Two bars, plus no reservations needed for this casual 200-seat, 6,000-square-foot space.
Price: Bargain
Photograph: Courtesy Yelp/Ken L.
What is it: We know, we know—two restaurant picks from Chef Justin Severino? He's just that good—meat-centered Cure is considered one of the very best restaurants in a city that's jammed with stellar choices.
Why go: Severino is a badass in the kitchen: He's been nominated for countless culinary awards, owned a full-on butcher shop, and sabers open bottles of champagne. Come for the show.
Price: Pricey
Photograph: Courtesy Yelp/Mark K.
What is it: Pittsburgh's gone gourmet. Primanti Brothers, blessedly enough, has not. This Steel City classic started as a sandwich cart in 1933 and now has 24-hour locations in Oakland, the Strip District, the South Side, and beyond.
Why go: You've gotta try Primanti Brothers' "almost famous" sandwiches piled high with French fries and coleslaw (a local tradition the founders helped start). Wings, pizza, beer, and the Pitts-Burgher Cheese Steak round out the offerings, so the famished can't lose.
Price: Bargain
Photograph: Courtesy Yelp/Elis H.
What is it: The Ace Hotel, a former YMCA in East Liberty, now hosts one of the hippest restaurants in town. The Whitfield pulls together influences from the Poles, Germans, Eastern Europeans, Italians, and Jews who settled in Western Pennsylvania, all to award-winning effect.
Why go: Even if you haven't got a room at The Ace, a visit tot he Whitfield is worth it for the views alone. And we mean views of the exceptional, vintage decor, which is like a sleek update of an old British school gym hall.
Price: Pricey
Photograph: Courtesy Yelp/Ellen K.
9. Bitter Ends Garden & Luncheonette
What is it: With an acre of land on which she grows unexpected veggies like chicories and rutabaga, chef-owner Becca Hegarty calls her rustic little Bloomfield spot a farm with a lunch counter.
Why go: At just 28, Hegarty is already a two-time semifinalist for the James Beard Rising Star Chef of the Year Award—and she's such a dedicated pastry creator, she wakes up at 3am to mix up inventive baked goods like a rhubarb, carrot, and cornmeal griddle cake.
Price: Bargain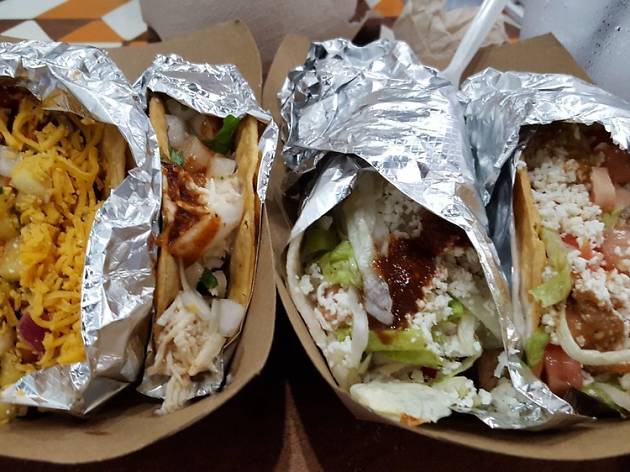 Photograph: Courtesy Yelp/Tony D.
What is it: Condado Tacos customers take a DIY approach to their tacos. Pick from seven varieties of tortilla or a bowl, add some chorizo, chicken, pulled jackfruit (or various other meat and veggie options), chuck on some slaw, cheese and/or salsa and enjoy it with a side of pickled jalapenos or bacon refried beans.
Why go: Firstly, for the taste explosion you'll gift your tastebuds. Secondly, for the 50+ varieties of tequila and the dozen or so mezcals.
Price: Bargain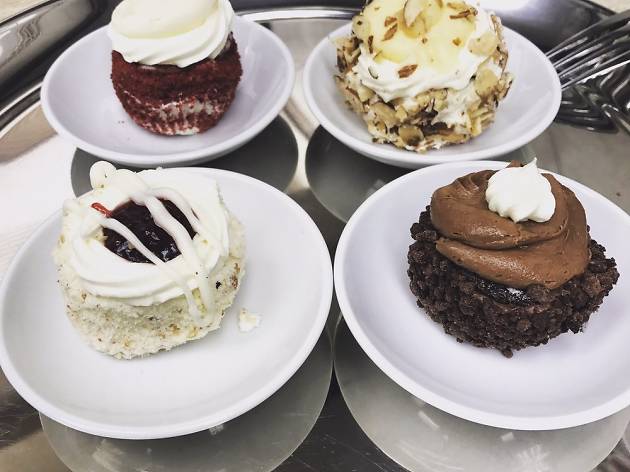 Photograph: Courtesy Yelp/Stephanie M.
What is it: This old school German bakery is a Pittsburgh institution and this original branch at Shadyside has been there for over 40 years. Prantl's doesn't look fancy inside, but it's wholesome and the regular queues out the door attest to its brilliance. Get yourself a number, be patient and pick wisely from the 100-plus baked goods.
Why go: The famous burnt almond torte is a little puff of heaven: fluffy, creamy, light, and irresistibly amaretto-ish in flavor.
Price: Bargain
Discover Time Out Market: the best of the city under one roof
Don't miss these top attractions and happenings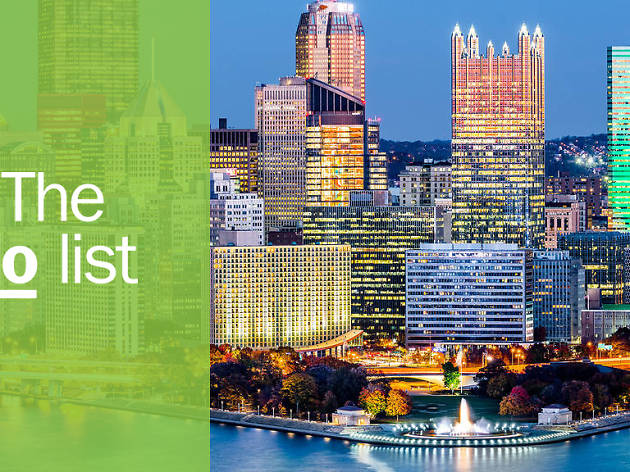 Whether you're a newcomer or a lifelong local, you have to add the best things to do in Pittsburgh to your bucket list, from baseball games at PNC Park to strolling through gardens at Phipps Conservatory.
Best selling Time Out Offers