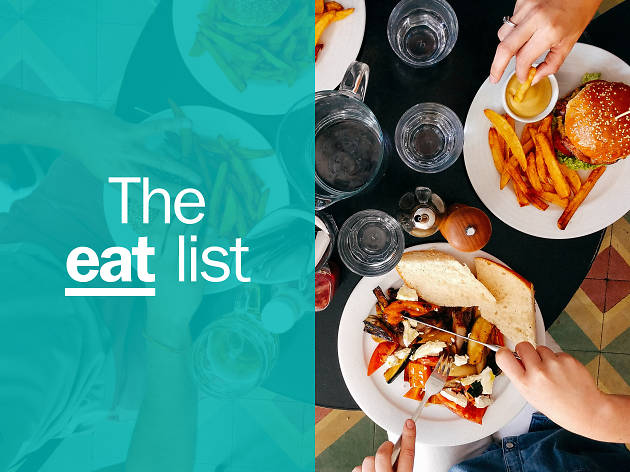 The 14 best restaurants in Cleveland
Cleveland's foodie scene is so diverse, everyone's taste buds will be satisfied. Here are the best restaurants in town.
Cleveland is in the midst of a "rust belt revival" and food is a big part of its comeback. But great dining isn't a new addition to "The Remake on the Lake." Cleveland has always been a food town. From the Italian butchers and Jewish delis of its ethnic East Side to the New Midwest, farm-to-table innovations of its West Side and beautiful eateries in local hotels, the city is home to culinary riches of all kinds. As you plan your things to do in the city, be sure to leave space for food. Whether it's old-world sausage or sustainably harvested produce you're searching for, you won't leave this place disappointed—or hungry. Ladies and gentlemen, here are the very best restaurants in Cleveland.
Best restaurants in Cleveland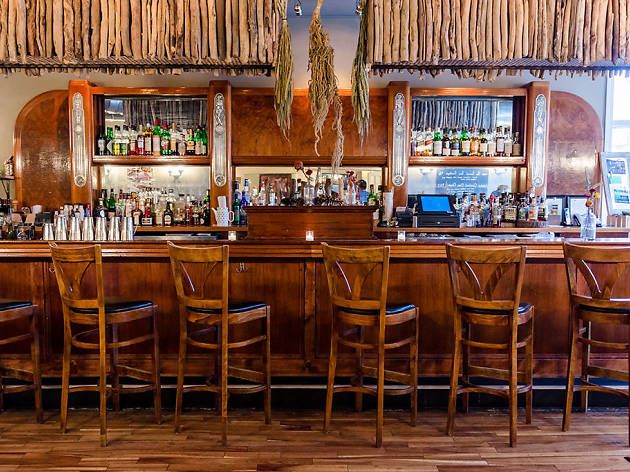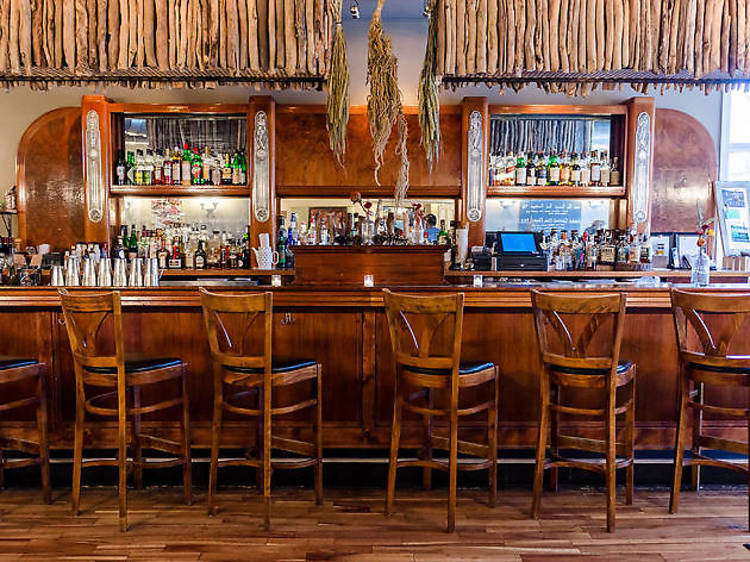 Photograph: Robert Kurtz
A lot of restaurants have latched onto the farm-to-table trend, but not many can claim to have their own farm. Spice Kitchen + Bar, the crown jewel in the Gordon Square arts district dining scene, grows and raises the bulk of its food in the Cuyahoga National Valley Park south of Cleveland. Boasting a red-brick interior that's classy without being stuffy, Spice surprises and delights with dishes like chicken leg confit, fried lamb shank and a perpetual favorite, mushroom beignets.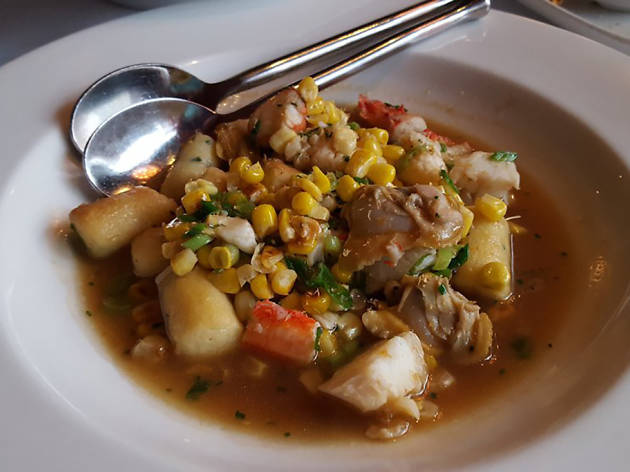 Photograph: Courtesy Yelp/Sherri C.
When Michael Symon opened Lola in the then-run-down neighborhood of Tremont, friends told him he was crazy. Then, both he and Lola got so big, he had to move his flagship restaurant to East 4th Street, Cleveland's busiest foot-traffic corridor. Symon still treats customers to his love of the local cuisine and unconventional meat cuts, evident in dishes like the beef cheek pierogis and the lauded bone marrow. Lola represents the best that New American cuisine has to offer.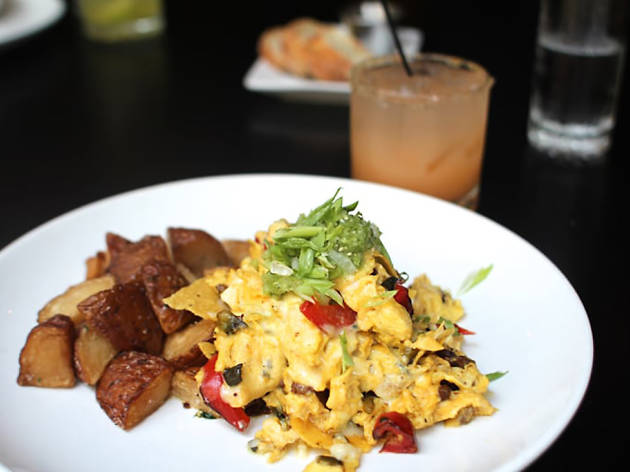 Photograph: Courtesy Yelp/Lauren F.
Back in the nineties, years before "farm-to-table" became a foodie buzzword, Karen Small was practicing it in her Ohio City restaurant. Today, the Fig stays loyal to its roots without losing its creative edge. It specializes in the seasonal elevation of somewhat humble fare: braised pork ribs with a rhubarb barbecue, chicken schnitzel with Dijon crème freche. Warm lighting, minimalist décor and just-as-seasonal cocktails enhance the eatery's restrained sense of class.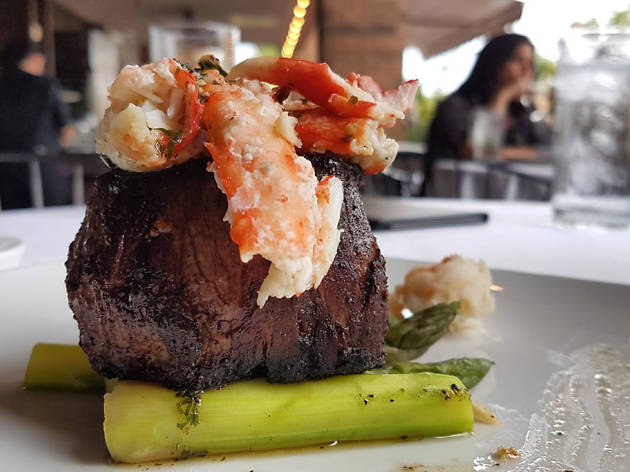 Photograph: Courtesy Yelp/Myles S.
Consistent excellence is difficult to maintain for any restaurant, especially one as nationally lauded as Red, The Steakhouse. But Red does it in a way that more than justifies its high-end prices. The staff serves cuts of meat so superbly tender and juicy that they need not one ounce of adornment. No gimmicky sauces, no rubs. Just high-end martinis, a clubby vibe and the best steak of your life.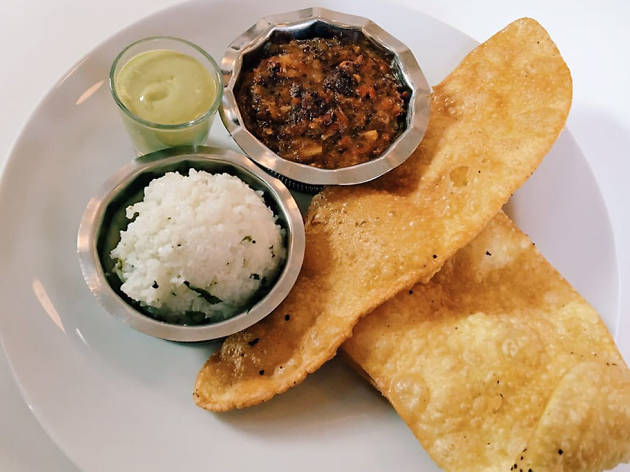 Photograph: Courtesy Yelp/Young P.
Unpredictable in all the right ways, The Plum resists easy classification. Its subway-style white-tile interior and floral wallpaper make it simultaneously hip and inviting. Which isn't a bad way to describe the constantly rotating menu, which is just as likely to feature chicken feet or raw pork tartare as it is to offer a lovely BLT. As relaxed as it is relentlessly inventive, we can't wait to see what The Plum will offer next week.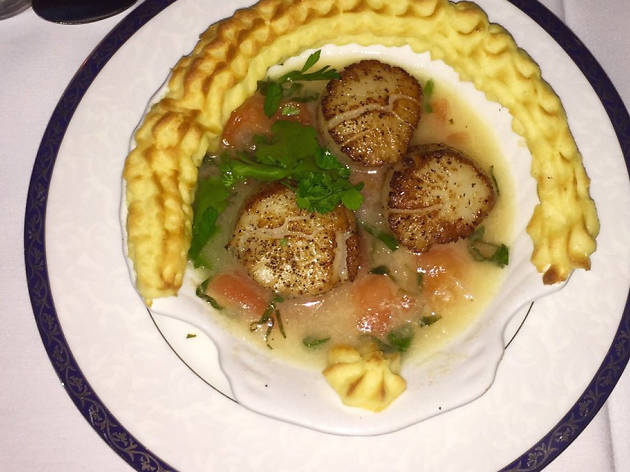 Photograph: Courtesy Yelp/Lauren K.
Located in Cleveland's historic Shaker Square shopping center, Edwins is a restaurant with a mission: the staff is comprised almost entirely of formerly incarcerated men and women. Far from being a charity stunt, the eatery produces consistently excellent cuisine in the classic French style. Diners can choose from classic French dishes like braised rabbit or grouper wrapped in crispy potatoes, or they can partake in the spectacle of a burger prepared tableside.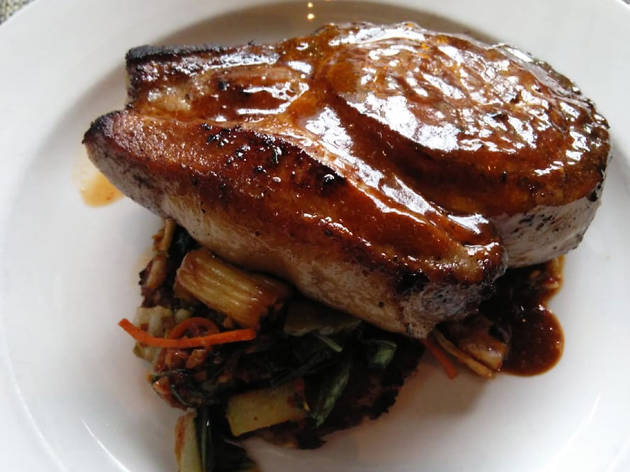 Photograph: Courtesy Yelp/Rodney W.
An oasis of sophistication just off one of Cleveland's main party drags, The Black Pig melds European-inspired cuisine with a sensible, nose-to-tail cookery ethos. Low lighting and red brick make for a vibe that, like the food, is hip without being pretentious. Diners are encouraged to dive right into dishes like venison heart tartare or corned chicken livers. And the restaurant takes its namesake seriously: pork belly, collar and even meatballs soar from each plate.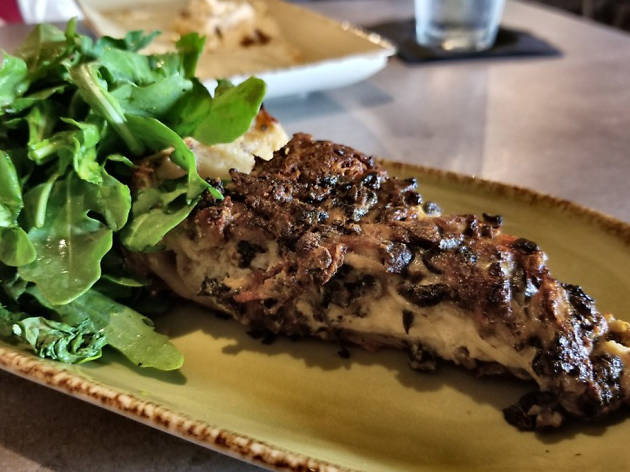 Photograph: Courtesy Yelp/Bob L.
Clevelanders have long been suspicious of small plates, but Salt's Jill Vedaa finally sold them. The chef's shifting, seasonal menu celebrates a wide range of cuisines and influences. With its exposed-brick ambiance, Salt is the kind of tapas restaurant that doesn't require diners to take out a second mortgage to feel full. Vedaa's surprising seasonal pairings, like pork belly with a clementine and Fresno chili, are designed to make patrons, as Vedaa says, "experience food again."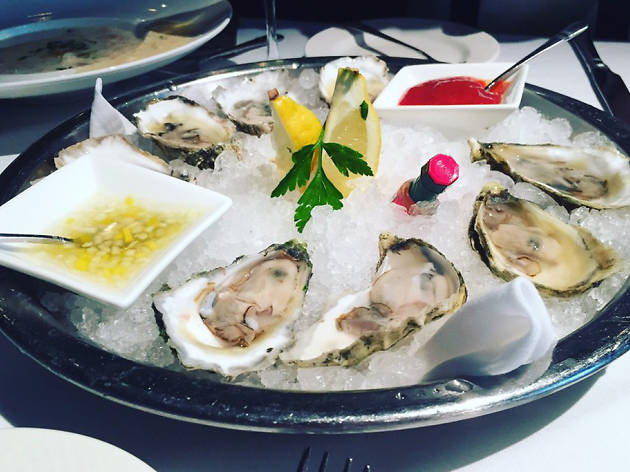 Photograph: Courtesy Yelp/Evelise E.
The first thing diners tend to notice about Pier W is the view. Describing it as "dramatic" would be an understatement: the restaurant hangs over a cliff overlooking Lake Erie, so customers can take in the water and the city skyline while eating. Then there's the food, artfully presented and with a near-religious commitment to freshly caught fish. The bouillabaisse is rightfully famous, but you can't go wrong with an Asian-style walleye straight from the Great Lakes either.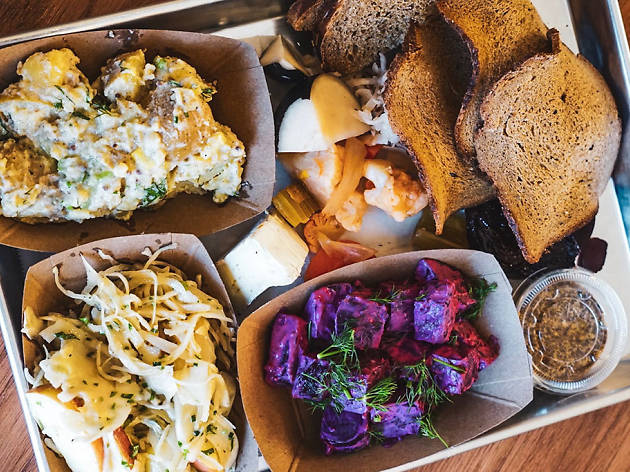 Photograph: Nicole Steffen/Eat Local Ohio
Larder is a deli with a look from the past and a taste from the future. Founded by forager Jeremy Umansky, Larder brings fermentation, koji cultures and wild mushrooms to the forefront. The result is an old-school looking deli where you can buy delicious fig rugelachs and order a sandwich with locally harvested morel mushrooms in the same spot. With deliciously briney sides and old-school phosphate sodas rounding out the menu, this newcomer has quickly earned a spot on Cleveland's top dining lists.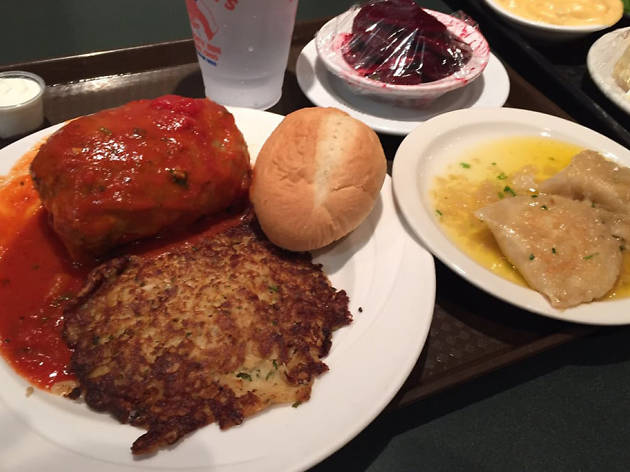 Photograph: Courtesy Yelp/Cliff H.
A stalwart of the Tremont neighborhood, Sokolowski's has been serving its old-world Polish fare since 1923. This family-owned restaurant favors a homey approach, cafeteria-style. Order the chicken paprikash and enjoy the heavenly union of creamy paprika sauce and pillowy spätzle. Get a gloriously buttery order of pierogis as your side. Pro tip: the lines can get long, but they wrap around the bar. Enjoy a beer from Great Lakes while you wait.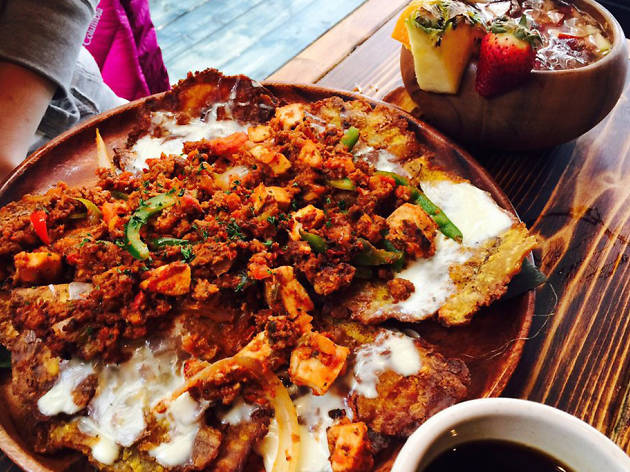 Photograph: Courtesy Yelp/Ivy C.
It's hard to find a more purely fun Cleveland dining experience than Barroco. Started as a 12-seat restaurant, Barroco now serves its Colombian fare to over 200 diners in two locations. The specialties are arepas, sandwiches made from thick white corn tortillas that are prepared in-house. There's live music, desserts that positively burst from their mason jar vessels and décor like a colorful explosion of Latin American culture.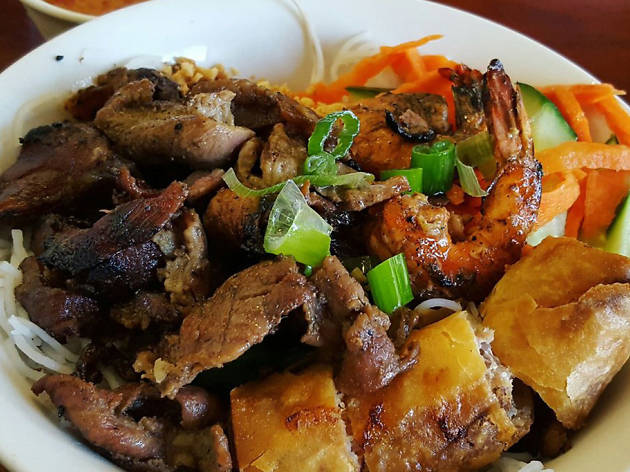 Photograph: Courtesy Yelp/Emily K.
It can be difficult to find Superior Pho, nestled as it is among the warehouses and strip malls of Cleveland's Asiatown district. But the establishment's banh mi—perhaps the finest in the city—and flavorful cabbage salads make the search well worth it. Cleveland has received national recognition for its pho establishments, and Superior Pho is a hard confirmation of that. The well-balanced broth bowls have gotten many a Clevelander through some harsh winters.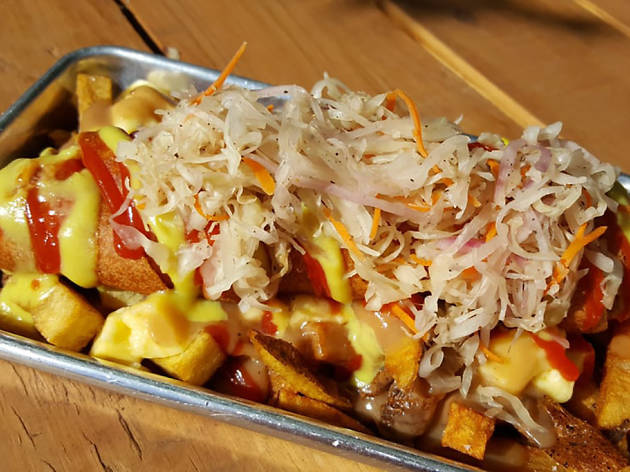 Photograph: Courtesy Yelp/Bob L.
Banter takes two not-particularly healthy food groups—sausage sandwiches and poutine—and elevates them to a damn near art form. Selections range from classics like the quintessentially Cleveland Polish Boy to the unexpected Rabbit Pot Pie poutine. And before you get too guilty over wrecking your diet, know that they have some surprisingly great salads as well. Be sure to browse the curated selection of the attached wine and craft beer store to keep the party going.
Discover Time Out Market: the best of the city under one roof
More of the best in Cleveland
Situated at a geographical and cultural crossroads, Cleveland is the point in the country where the East meets the Midwest—and the restaurants, hotels and activities that make the city unique reflect just that. So, are you ready to explore the town properly?
Best selling Time Out Offers