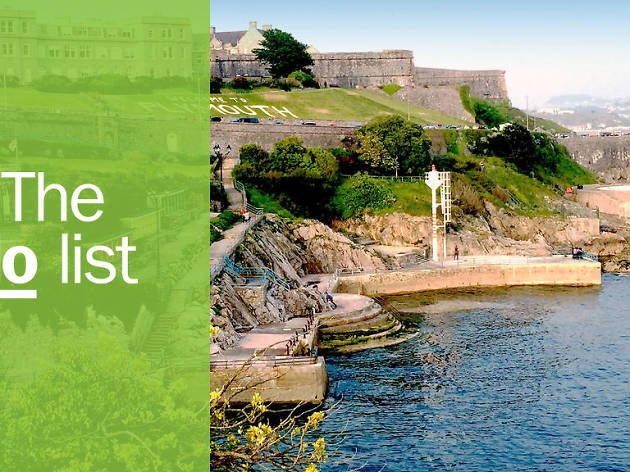 The 12 best things to do in Plymouth
Explore Devon's historic port city: the best things to do in Plymouth involve beautiful gardens and yummy street food
With its bustling harbourside and narrow, cobbled streets, Plymouth in Devon is a city rich in maritime history, boasting a fun variety of things to do. Among the impressive ships and sizeable fish markets, you'll also find plenty to do away from the seafront. From sampling delicious street food and meals at top restaurants to exploring a gorgeous garden or two, you'll discover that Plymouth is oozing with entertainment for all ages.
Done something on this list and loved it? Share it with the hashtag #TimeOutDoList and tag @TimeOutEverywhere.
Find out more about how Time Out selects the very best things to do all over the world.
Best things to do in Plymouth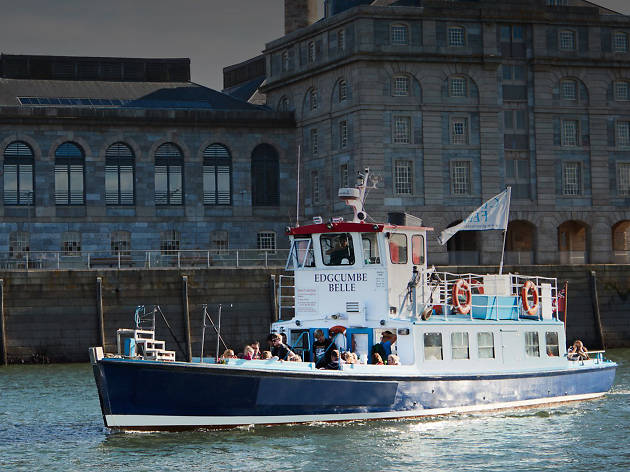 1. Cremyll Ferry boat trips
What is it? A small but mighty foot ferry that's garnered a reputation for providing stunning views of Mount Edgcumbe, Royal William Yard and Plymouth Sound.
Why go? The historic Cremyll Ferry has been carrying commuters and holiday-goers alike for years, allowing an up-close view of some of Plymouth's most stunning spots. At only eight minutes long, the little journey offers some big rewards, taking you across the River Tamar and over to Mount Edgcumbe, where you can enjoy the shopping village, the 7km coastline or their sweet Orangery – to name a few. Be sure to check out the Stables Cafe too.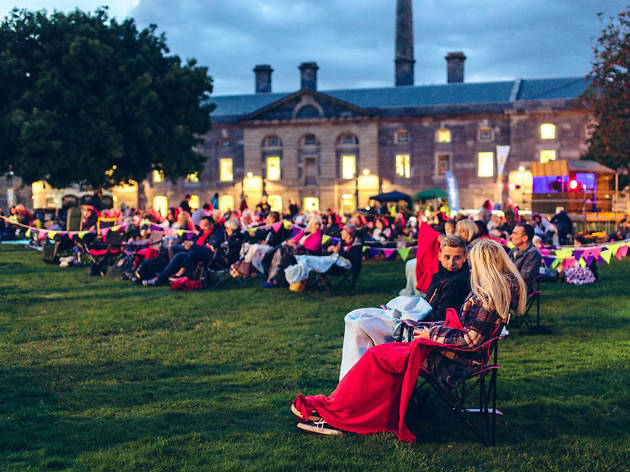 What is it? A thriving and historic hub, with its own harbour, shops and green spaces that's prime for exploring. It's the perfect mix of culture, history and straight-up chillin', with a lovely look out point for those British summer sunsets.
Why go? Built back in 1825 by Victorian architect Sir John Rennie, the Royal William Yard holds the largest collection of Grade 1 listed military buildings in Europe, so there's lots to get stuck into if history is your thing. Once you've had your educational fill, there are independent shops to browse and casual bars to sip on a nice pint (or two). The harbour is particularly picturesque and lucky for you, the yard's lawn lets you take advantage of the sea views.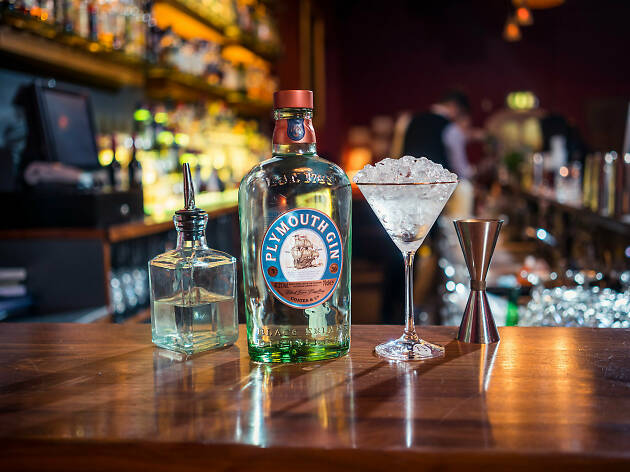 3. Plymouth Gin Distillery
What is it? The oldest working gin distillery in England and the home of Plymouth Gin, this historic HQ puts tradition into your favourite tipple.
Why go? While the world around them may have changed, Plymouth Gin has kept to its original blend of seven exotic botanicals, soft Dartmoor water and pure grain alcohol ever since its humble beginnings in the late 18th century. A visit to the distillery is broken down into three categories, meaning you can spend anything from an hour or two to a whole afternoon discovering the impressive process. Plus, with a modern bar to sample their wide range of offerings as well as a tasty menu, the home of Plymouth Gin is not just for gin-lovers.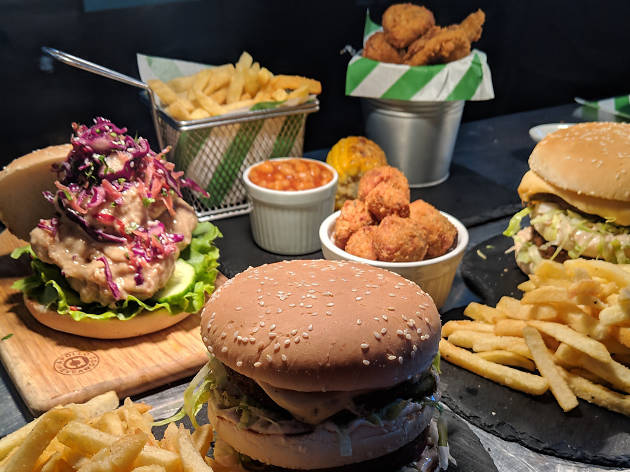 What is it? A junk food paradise for plant-based eaters, this all-vegan eatery offers everything from burgers to pizza to 'phish' and chips, all cruelty-free.
Why go? Not all vegans want to eat kale every day and Samphire understands that – they're here to bring you the delights of indulgent junk food, without any of the animal products. Providing both a lunch and a dinner menu, they're renowned for their mouth-watering seitan burgers, twice-topped dirty fries and their beer-battered 'fish' and chips. Make sure you leave room for pudding, as there's everything from cheesecake to cookie dough to really make sure you're full.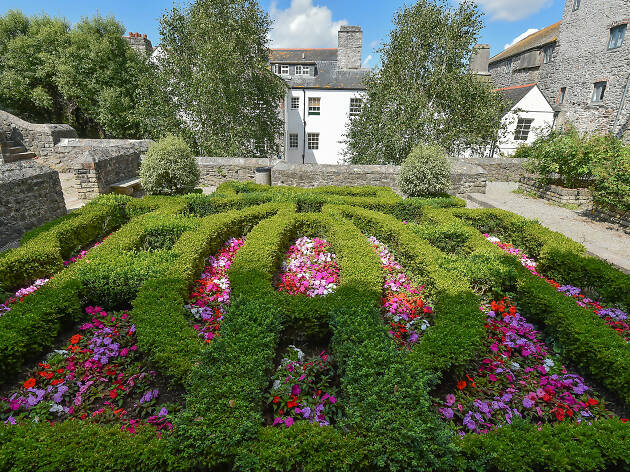 5. The Elizabethan Gardens
What is it? An oasis away from the busy and bustling sea of shoppers, the little gem of a garden will calm the nerves of those who prefer silence to sales.
Why go? Nestled right in the middle of the Barbican neighbourhood, this tiny treasure dates back to the 16th century, with the original cobbled paths and stony seats there for all enjoy. While it's a popular tourist spot, it's often found uncrowded, providing a soothing alternative to the busy streets that surround it. Colourful flowers and fresh, fragrant herbs have been arranged in a traditional Elizabethan style while a cooling fountain provides a subdued soundtrack.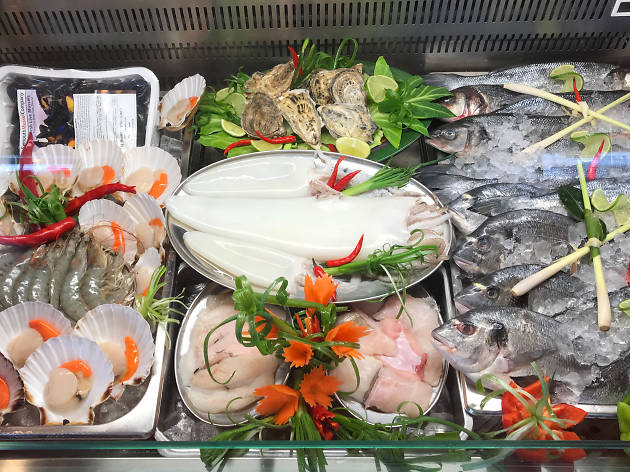 6. Supha's Street Food Emporium
What is it? A haven of street food where you can sample the delights from Thailand, Vietnam, Laos, Myanmar and Malaysia.
Why go? Located right on the city's stunning waterfront, Supha's Street Food Emporium pride themselves on bringing the real taste of South-East Asia to Plymouth's hungry diners. While their dishes may be inspired by countries thousands of miles away, they also pride themselves on keeping things local, meaning most of their meat and fish is sourced from suppliers close to their doorstep. All the curry pastes are made in-house too, so you're guaranteed an authentic, tasty experience.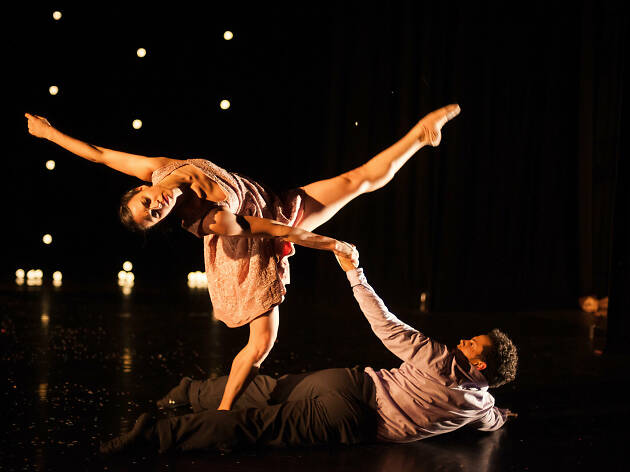 Photograph: Courtesy Chris Nash
What is it? Run by the University of Plymouth, this cultural hub offers the largest contemporary art gallery in the city, The Levinsky Gallery.
Why go? Open all year round, The Arts Institute has a knack for showcasing riveting works by up-and-coming artists and performers. They play a huge role in building a cultural presence in the South West, with everything from public lectures, to dance performances to cutting-edge cinema on offer, they've created a programme that's bound to please anyone with an interest in the arts.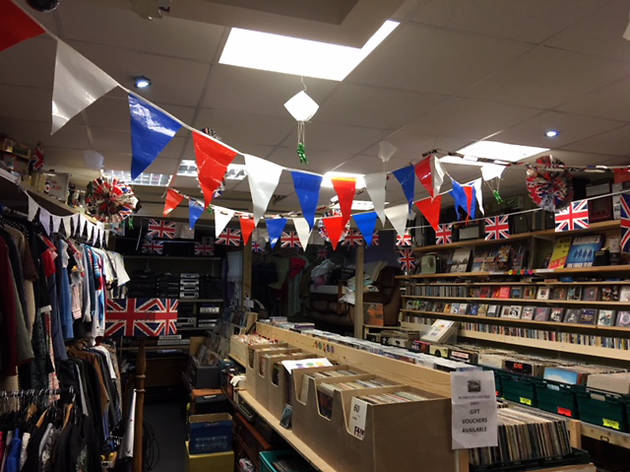 8. Plymouth Vintage Vinyl
What is it? This vintage record store sells vinyl, vintage garms and one-off music memorabilia.
Why go? This independent shop consists of a small team that truly understand the value of customer service. Set up by Justin and Lee, they're renowned for their extensive music knowledge that filters through to their carefully selected vinyl. There's also racks of vintage threads and homewares packed full of treasures waiting for their forever homes while restored audio equipment will have you yearning for the sounds of yesteryear. Pop in and lose an afternoon among the classic albums.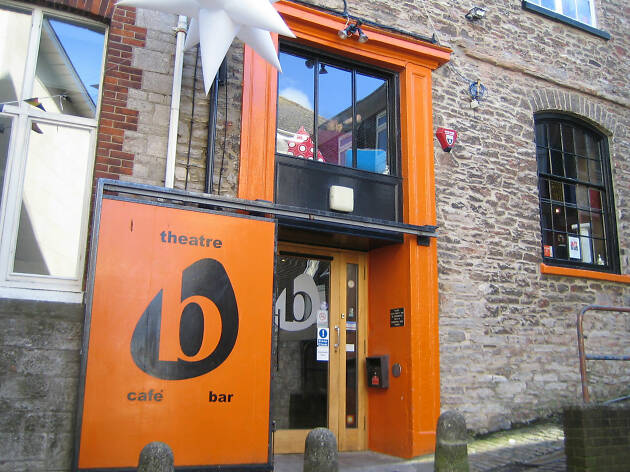 What is it? A quirky bar offering a noodle bar menu alongside music, comedy and theatre performances.
Why go? B-Bar is a great spot if you're looking for something a little different from the usual pub offerings. Swap out your salty peanuts and pickled eggs for an extensive noodle menu that are individually cooked to order and include both vegetarian and vegan options. While you're slurping on your Pad See Ew, the venue gives a platform to a range of comedy acts and musical guests, with something on almost every night of the week.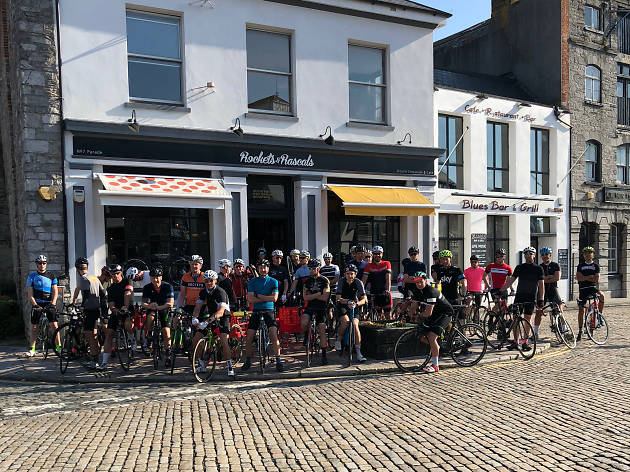 What is it? A bicycle emporium offering bespoke models with regular events held in their onsite cafe.
Why go? Keen cyclists will be in heaven at Rockets & Rascal. Located in the lively Barbican neighbourhood, they offer a huge range of bikes and are on-hand for any repairs that are needed to nurse your two-wheeled beauty back the life. Elsewhere, they have a reputation for having some of the best coffee in the city thanks to their casual cafe, where they also hold weekly events for cyclists looking to socialise or learn a new skill.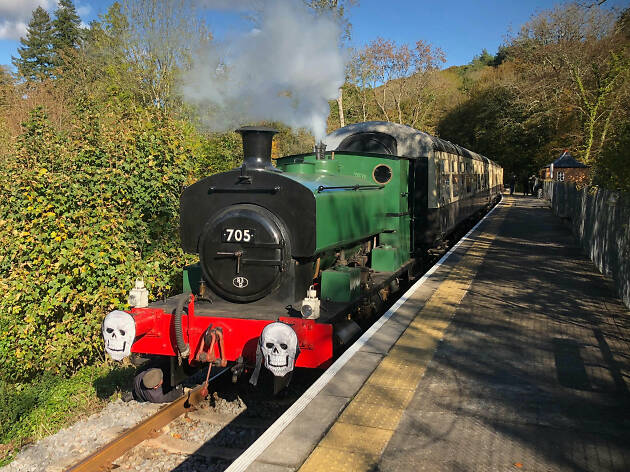 What is it? A heritage railway centre that aims to preserve the days of yesteryear with steam and diesel locomotives, carriages, wagons, and other historic railway artifacts.
Why go? Little ones these days never really got to experience the magic of train travel from days gone by. Thanks to Plym Valley Railway, that magic has been recreated with steam passenger trains that run from Marsh Mills to Plym Bridge Platform. The atmosphere of a bygone age is well and truly alive here at this modest yet scenic station.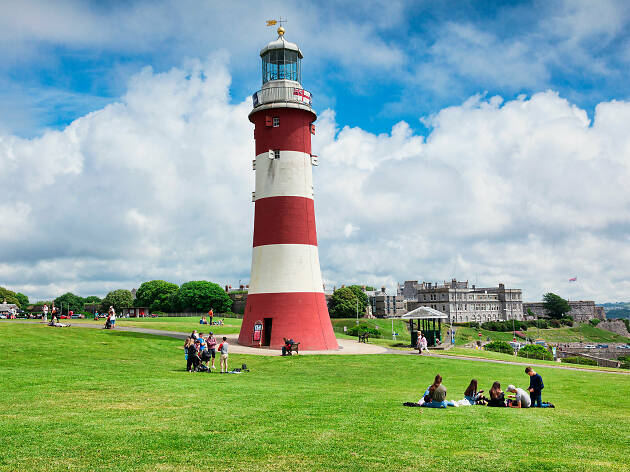 Photograph: Shutterstock
What is it? A lighthouse that has is a staple in South West landmarks.
Why go? Originally built on the Eddystone reef in 1759, Smeaton's Tower had to move location in the 1880s when the rock it was standing on became too weak. Luckily, two thirds of the building was saved and moved piece-by-piece to its current home in Hoe. Offering stunning views of Plymouth Sound and the city itself, this 72-foot-high landmark is a must-visit for those wanting to experience some of Plymouth's rich history.
Want a taste of the city's best eats?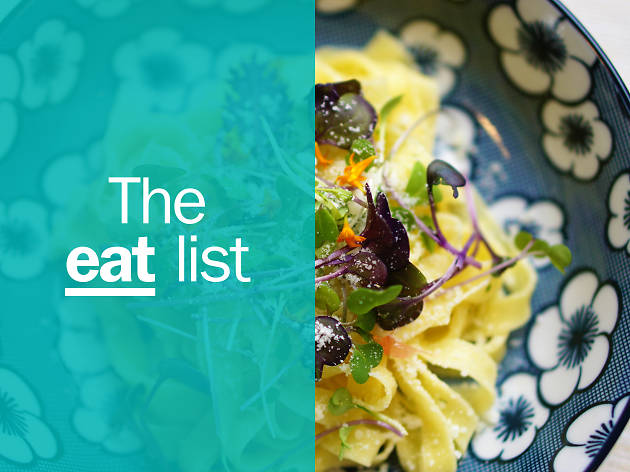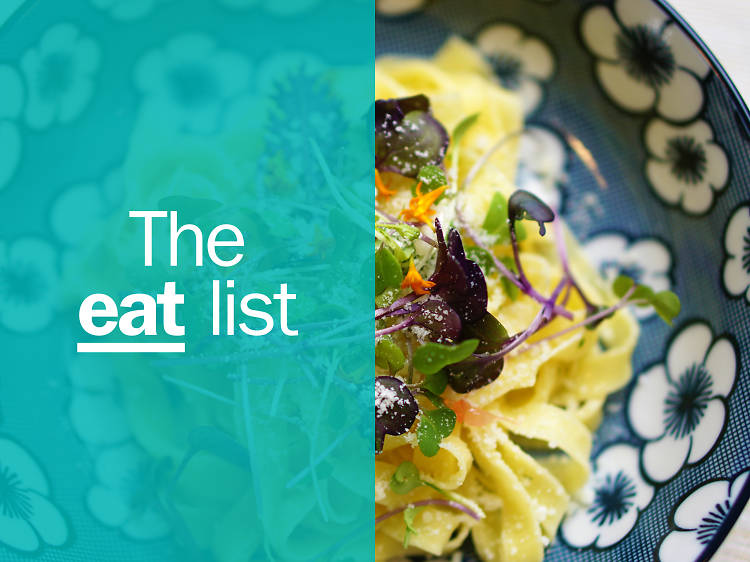 Plymouth's kitchens are stocked with the best local ingredients from land and sea, not to mention fresh produce coming up from the West Country. Here are 17 restaurants you don't want to miss.
Best selling Time Out Offers