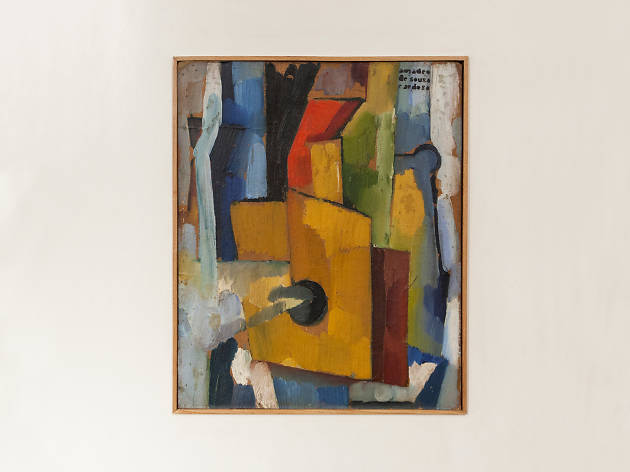 Eight pieces of art you must see in Porto
There's tons of art to see in Porto, but in case you're just making a quick stop, here are the must-sees
We've put together a special itinerary so you can see the eight best artworks in the city: in museums, in the open air, in galleries, on the street. Plus, it's a great way to explore Porto.
Eight pieces of art you must see in Porto
Most of the works at the Serralves Museum of Contemporary Art are not on its walls. A few of them can be found in the gardens, which has become a sort of open-air museum. The museum's entrance always features a piece from the collection, which changes on a rotating schedule. Some of the collection's works interact with the landscape, surprising visitors. At the park's northern end there are 11 pairs of vertical mirrors – it's A Catoptric Garden by Ângelo de Sousa, a Portuguese sculptor and painter (1938-2011). These mirrors are deliberately hidden in its surroundings, reflecting the landscape and passersby.
These sculptures of laughing gentlemen can be found at the Cordoaria Garden, amid the plane trees, sitting in stands. It was the last work conceived for a public space by renowned Spanish artist Juan Muñoz, who died in 2001. Sit next to one of them for an Instagram moment.
This Flemish-style painting by an unknown artist dates from the sixteenth century and is currently part of the collection of the Museu da Misericórdia do Porto (MMIPO). It bears witness to the wealth of the Age of Discovery, when Portugal commissioned many artworks, several of them from Flanders. In the painting's foreground, Portuguese King D. Manuel I (under whose orders Porto's Santa Casa da Misericórdia, a charity organisation, was created in 1499) and his family can be seen. Playing off the painting is a 2015 sculpture, O Meu Sangue é o vosso Sangue ('My blood is your blood') by Rui Chafes, which grows outwards from the corner of the room all the way to the street.
Amadeo de Souza-Cardoso is one of Portugal's most important painters. He was a part of the Portuguese modernist movement, to which poet Fernando Pessoa also belonged. Souza-Cardoso set himself apart from his peers through his inspired dialogue with the early twentieth-century artistic vanguard, in particular with cubism, futurism and expressionism. An example of the former is Viola, a painting displayed at the Teixeira Lopes House Museum, a beautiful nineteenth-century house with a good collection of Portuguese modernist paintings, including the works of sculptor António Teixeira Lopes.You can find more works by de Souza-Cardoso at the Soares dos Reis Museum.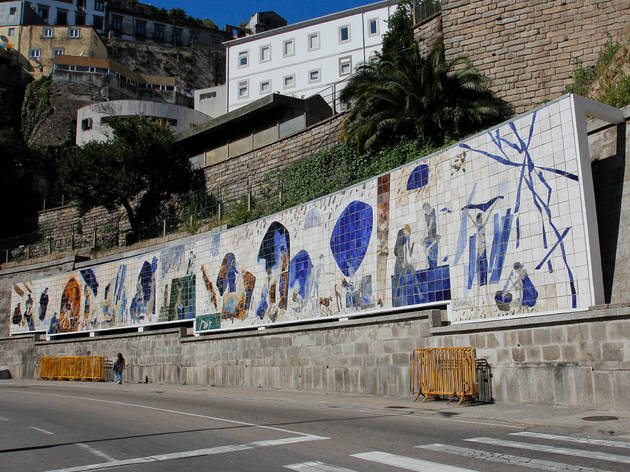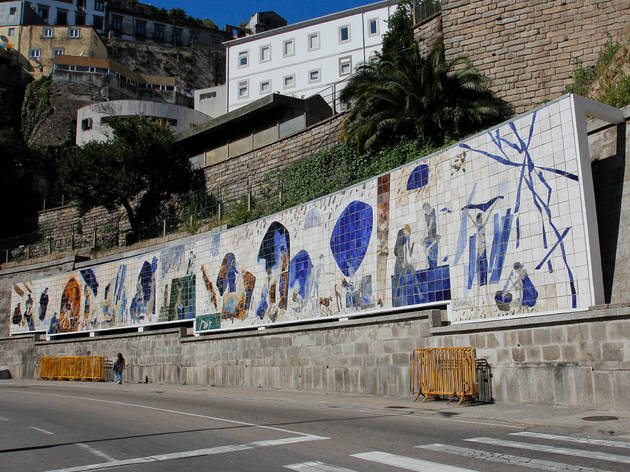 ©DR
Ribeira Negra by Júlio Resende
This tile panel has become part of the city's landscape – much like its author, Júlio Resende (1917-2011), has become part of Porto's cultural heritage. The panel is next to the Luiz I bridge, inside the Ribeira Túnel and was inaugurated in 1987 and restored in 2012, a year after the author's death. The panel carries Resende's childhood memories from the Ribeira area, a daily life full of hardship but also of togetherness and solidarity. There's more to the story: the tile panel has a canvas doppelganger, 40 metres long and three metres tall, which is on display at the Alfândega building (Rua Nova da Alfândega, Massarelos) atTúnel da Ribeira (Ribeira, next to the Luiz I bridge).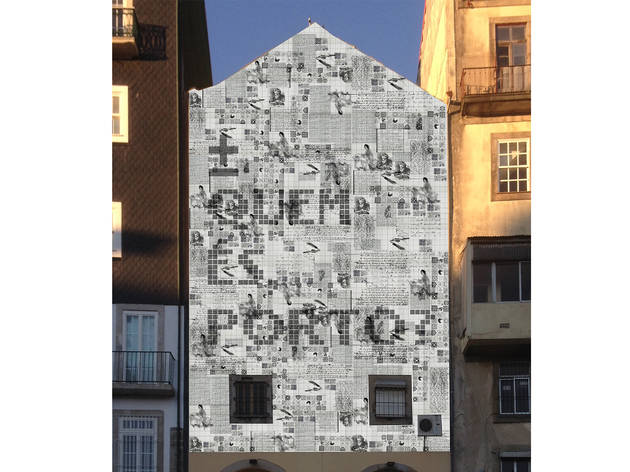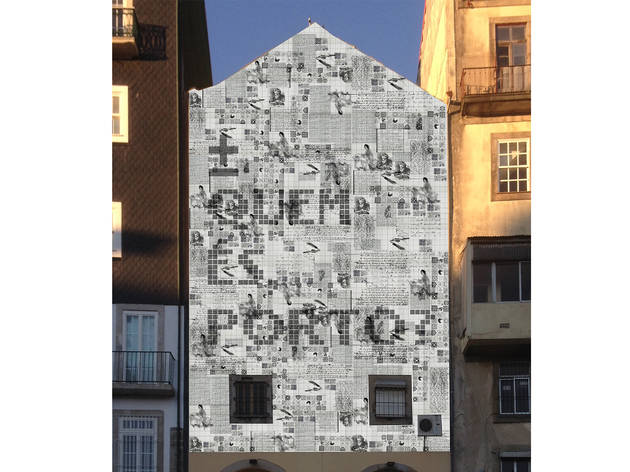 ©DR
Who are you, Porto by ±Maismenos±
Portugal – Porto included – has a highly praised and ever growing street art circuit. Miguel Januário, aka ±Maismenos±, is one of the key artists in this movement. Several of his graffiti works can be found on the streets of his birthplace, Porto. This piece is something a little different: a community panel with 3,000 tiles at the Rua da Madeira created by several residents who took up Januários's challenge of reflecting the city's diversity of communities and identities. If you look closely you can find drawings, typical local sayings (including swear words), city symbols and political messages.
The Guerra Junqueiro (an important Portuguese writer, who left Porto a valuable trove of sculptures, tapestries, furniture and porcelain) Museum House hosts the Maria Isabel Guerra Junqueiro Foundation, where a rare piece is kept: an early draft by Flemish painter Hieronymus Bosch (1450-1516) portraying the upper part of the Vision of Hell from his famous triptych The Garden of Earthly Delights, which can be found in the Prado Museum in Madrid. Portuguese and foreign experts have determined it to be authentic.
Aurélia de Sousa (1866-1922) is a name in Portuguese art that you must know. Part of her work is in Porto, in the Marta Ortigão Sampaio museum and the Soares dos Reis National Museum. The latter displays her famous self-portrait, which is classified as a nationally significant work. Her face is at the centre of the painting, her gaze challenging and disturbing in its directness. Her intense stare is enhanced by the contrasting colours against a black background and by the geometric pattern in her clothing. This was de Sousa's statement on the empowerment of female artists. These issues were broached in another self-portrait in the museum (on Rua Na Senhora de Fátima, Boavista), in which the painter, who used to cheekily say that women were the root of all evil, dresses up as Saint Anthony in a show of transgressive cross-dressing.