Heads up! We're working hard to be accurate – but these are unusual times, so please always check before heading out.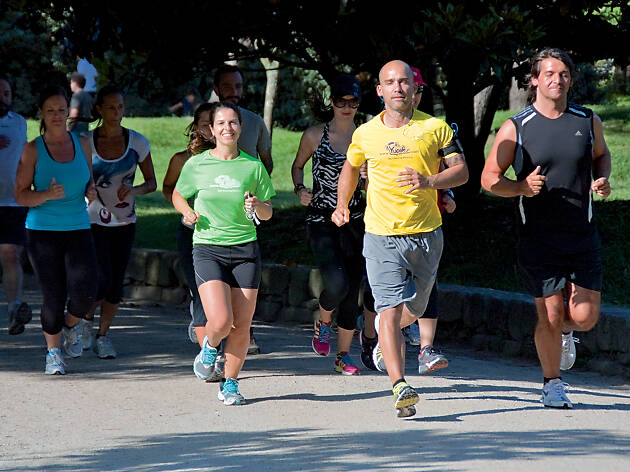 The best places to go running in Porto
Porto's food and drink are delicious, but you already knew that. Now you need to burn off a load of calories so you can start all over again. Get your sneakers on, people, and get running
Every day, Porto locals keep in shape with a seaside jog along the Avenida Brasil in Foz (bus 500) or along the Matosinhos Coastal Road ('Marginal', subway Matosinhos Sul). It's a no-brainer – the road goes in a straight line – and the landscape will take your mind off your burning thighs and calves. The Avenida da Boavista also has its own jogging lane, where you can run in a straight line for more than 5km.
Porto's largest green space, the City Park (buses 205, 500, 502) has everything an athlete could ever want: tons of room, shady paths, natural beauty and entertaining diversions such as ducks, geese and lakes, plus a few steeper hills to help keep things difficult. If running doesn't do it for you, join one of the many groups who gather here to play basketball, football or volleyball.
Running is a great way to get to know Porto's various city parks, if you need further incentivisation to don your sneaks. The Quinta do Covelo park (subway Marquês/Combatentes, buses 204, 603) is very popular among Porto's fitness community. Its walking trail is quite long and difficult (and not for the unfit); there's also a fitness circuit with training equipment. Information panels let you know how to use the machines and offer training tips. #nannystate.
Still in Porto, head to the Crystal Palace Gardens ('Palácio de Cristal', Rua Dom Manuel II). Not only are they heartbreakingly beautiful, they have a fantastic view over the Douro river and offer plenty of shade and space for runners and walkers.
For adventurous souls, cross the river to Vila Nova de Gaia and enjoy its 17-kilometre coastline, with the Douro, Porto and the sea always in view. The route goes from the Gaia pier (buses 901, 906) to Espinho. It requires determination, but remind yourself that you can always catch the train back São Bento or Campanhã stations. Maybe have a snooze.