The 22 best things to do in Portugal
Here are the best things to do in Portugal, a gorgeous rectangle of land between the sea, the mountains and the plains
It is at the tip of Europe, between Spain and the Atlantic Ocean, and has a bit of everything that's good: beaches, mountains, lively cities like Porto and Lisbon, quiet villages full of history and ancient traditions—are you ready to tackle the best things to do in Portugal?
With a coast that stretches 943 kilometres and almost the equivalent of that in beaches, this rectangle of land is a world waiting to be discovered. It has a little over 10 million inhabitants, spread between the continent and the two beautiful archipelagos located in the middle of the ocean: the nine island paradise called Azores, and the almost tropical Madeira (with its sidekick Porto Santo, a small island that practically has a single season all year round—the summer—and where Christopher Columbus lived and got married).
Land of good food and good wine, we give you 22 reasons to discover Portugal.
Done something on this list and loved it? Share it with the hashtag #TimeOutDoList and tag @TimeOutEverywhere.
Find out more about how Time Out selects the very best things to do all over the world.
Best things to do in Portugal
1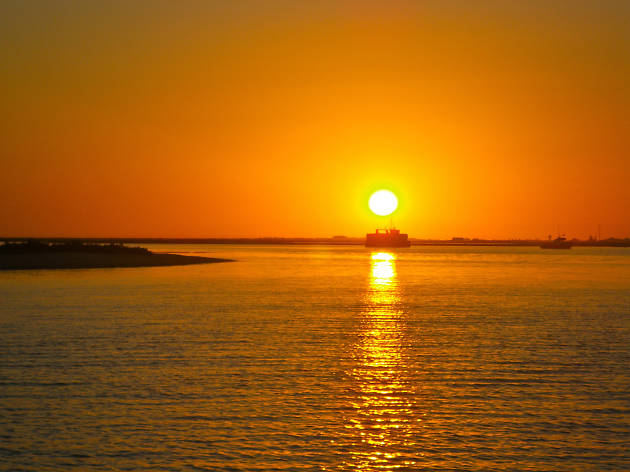 Photograph: Courtesy CC/Flickr/punktoad
Take a dive at the Deserted Beach in Deserted Island
If there is a paradise, it might look like Barreta Island, the official name for a beach better known as Deserta ("Deserted"), in Faro. It has a population of one (the Estaminé restaurant, a fixture since 1987), it is the southernmost point of continental Portugal, and its 3.3km of immaculate sand prove that you can still find quiet areas in the Algarve.
2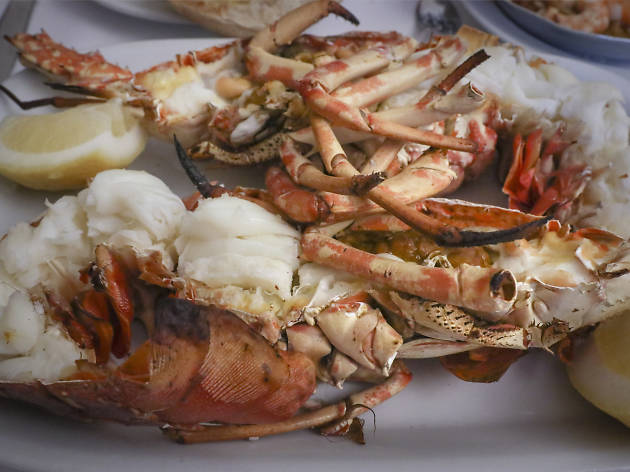 Photograph: Courtesy CC/Flickr/kotomi_
Eat top-notch seafood at Ramiro's
Ramiro is the best-known seafood restaurant in Lisbon and always has a queue out the door, but it's worth the wait. Make sure you try the Bulhão Pato clams (cooked in olive oil, garlic and coriander), the barnacles or the tiger shrimp. Up to €40/person.
3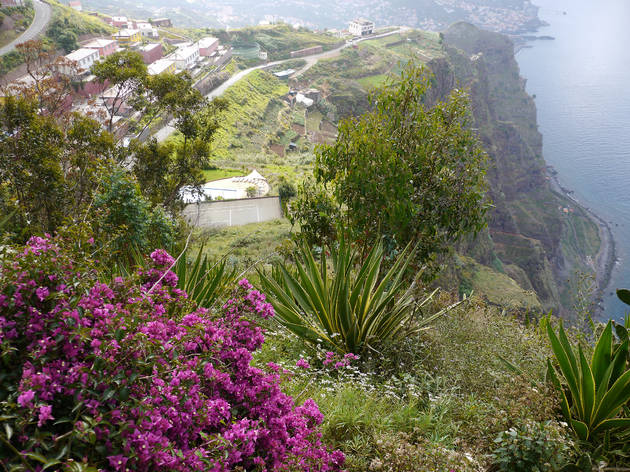 Ride the cable car down to the Fajã dos Padres in Madeira
What may look like a descent into hell becomes a trip to paradise when you get to this piece of land that broke off the mountain and into the ocean. There you will find an estate owned by the same family since 1921, and a grape variety once believed to be lost to phylloxera, the Malvasia. You absolutely should have lunch at the restaurant, led by Amândio Gonçalves.
4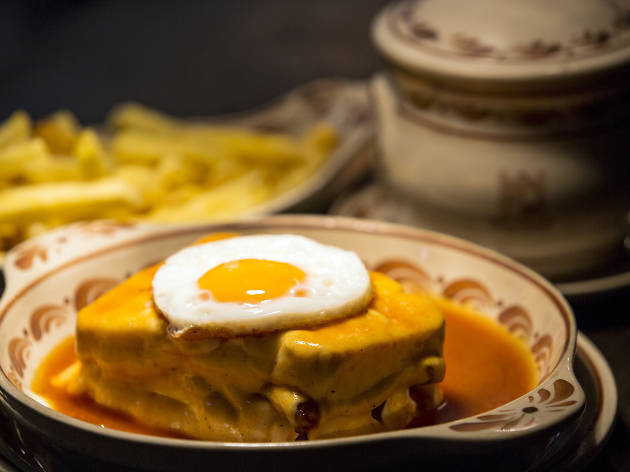 Photograph: Courtesy CC/Flickr/visitportandnorth
Grab a Francesinha at Santiago's
Prepare to wait in the queue for a seat at Santiago. Is it worth it? Yes. When it's a matter of eating Porto's best francesinha, with a delicious sauce; mortadela with green pepper; nice and spicy linguiça sausage; a thin steak with little fat; lots of cheese melted over it; and an egg on top.
5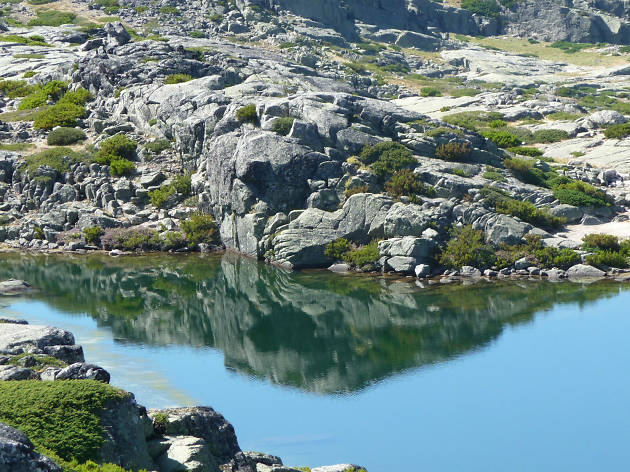 Photograph: Courtesy CC/Flickr/BalazhsSuhadja
Climb to the highest point in continental Portugal
With snow or without it, the Serra da Estrela mountain range is worth a visit. Climb to the highest point in continental Portugal, 1993 metres tall, and sleep in a former sanatorium converted into a hotel by Pritzker award-winning Portuguese architect Eduardo Souto Moura, the famous Pousada da Serra da Estrela.
6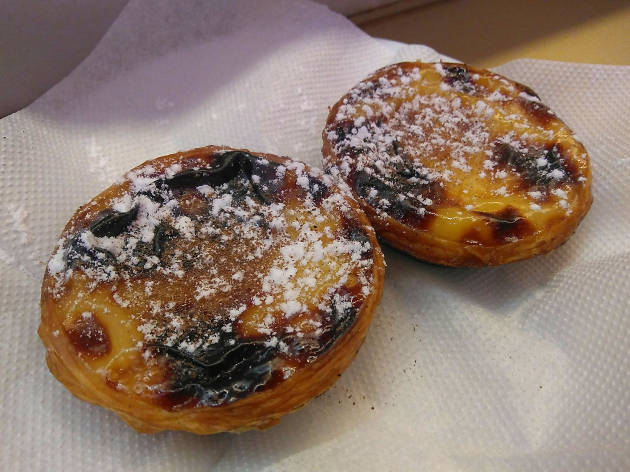 Photograph: Courtesy CC/Flickr/CamilaHonoratodeBarros
Trying a 'pastel de nata' at Manteigaria
It's the locals' guilty pleasure. Pastel de Nata (custard tart) is present in nearly every café in Lisbon, but this is one of the best places for it. At Manteigaria you'll find an abundance of mouth- watering tarts. One won't be enough.
7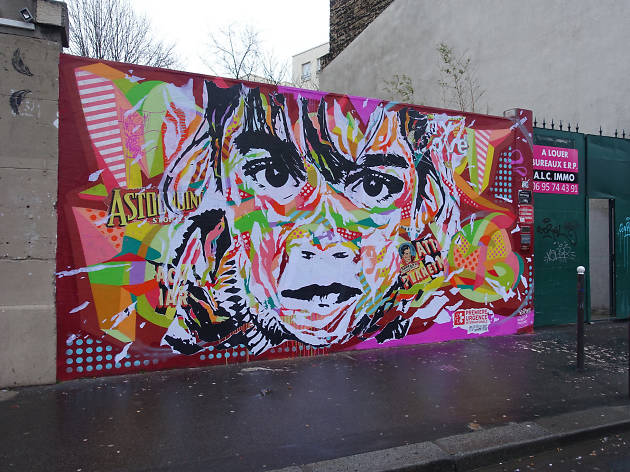 Photograph: Courtesy CC/Flickr/GuilhemVellut
See Vhils's first work in Calçada Menino de Deus
Street artist Vhils created his very first oeuvre on a Lisbon's sidewalk. Ruben Alves, a film director, needed cover art for a Fado album, and Vhils contemplated using the quintessential Portuguese pavement stones to create a portrait of the famous fado singer Amália Rodrigues on the street.
8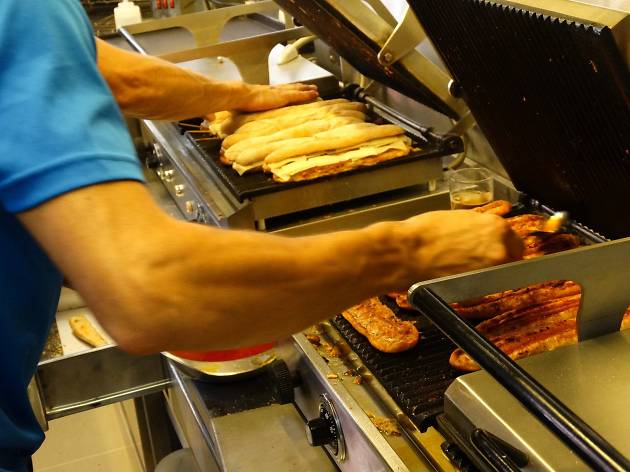 Photograph: Courtesy CC/Facebook/Snack-bar Gazela - Cachorrinhos da Batalha
Fall in love with a portuguese hotdog in Porto
Imagine the following: a thin toasted bun with a filling of sausage and melted cheese, sprinkled with butter and a spicy sauce and then cut up into little pieces. That's what you'll find when you sit at the counter at the Cervejaria Gazela, in the Batalha neighbourhood, Porto.
9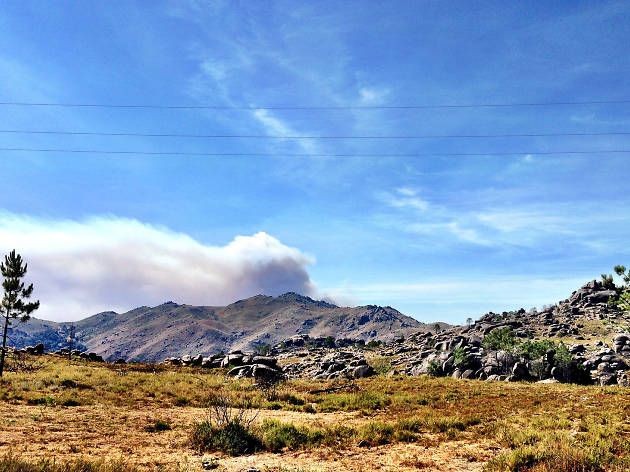 Photograph: Courtesy CC/Flickr/yakshini
Take the Soajo entrance and search for the Mezio Horse Riding Centre, where professional jockeys will take you on a ride through one of Portugal's most beautiful nature parks: Peneda-Gerês. The track is rough and you can take trips of one, two or three hours - three, seven or eleven kilometres, respectively. Those of a more adventurous disposition can join a one- or two-day trek (which means five hours per day of riding).
10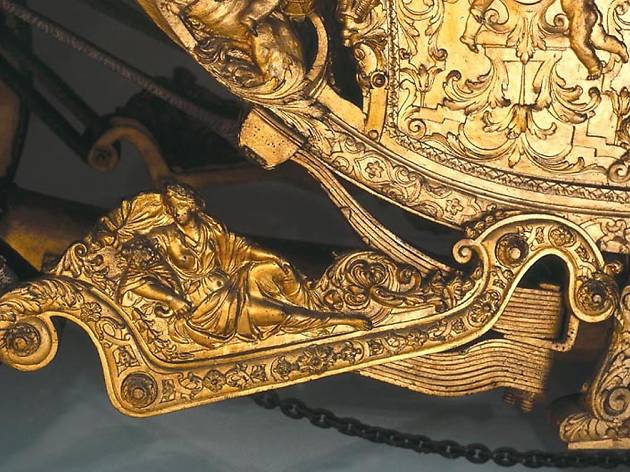 Photograph: Courtesy CC/Facebook/Museu Nacional dos Coches
Visit a unique collection of carriages in Belém
This is one of the world's 
finest collections of historical carriages, moved in 2015 to a new building at Avenida 
da Índia. Museu Nacional
dos Coches now stands just
a few metres away from the old Picadeiro Real, where the carriages were kept from 1905 (and a few still remain).
11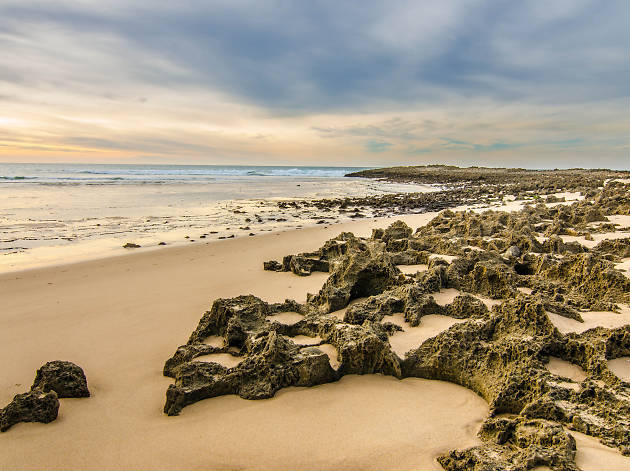 Photograph: Courtesy CC/Flickr/BernhardHuber
Drive down the Alentejo Coast
Rich in wild beaches, fresh seafood, unspoiled nature, picturesque sunsets and many other delights, this is our Costa Rica. From Melides to Azenha do Mar, with stops in Vila Nova de Santo André, Sines, Porto Covo, Vila Nova de Milfontes, Almograve and Zambujeira do Mar, here is a quiet haven full of tiny secrets to be shared.
12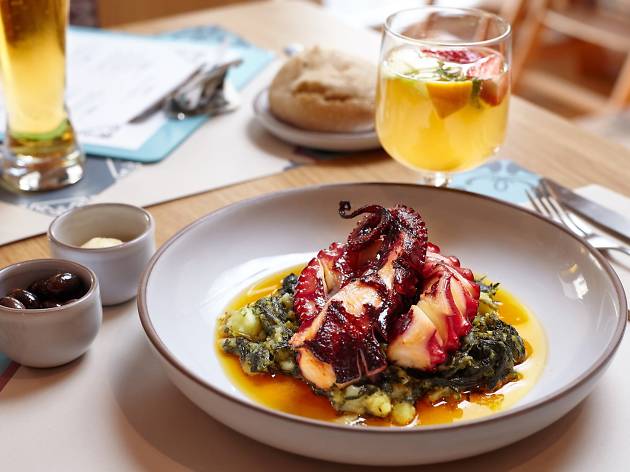 Photograph: Courtesy CC Bruno Calado
Go to a Portuguese food restaurant with two Michelin stars
Belcanto is the only restaurant
 in Lisbon with two Michelin
 stars. Headed by the Portuguese chef José Avillez, it's a sensorial and authentic dining experience. For a smaller budget but banging food nevertheless, try Bairro do Avillez. Over €50/person.
13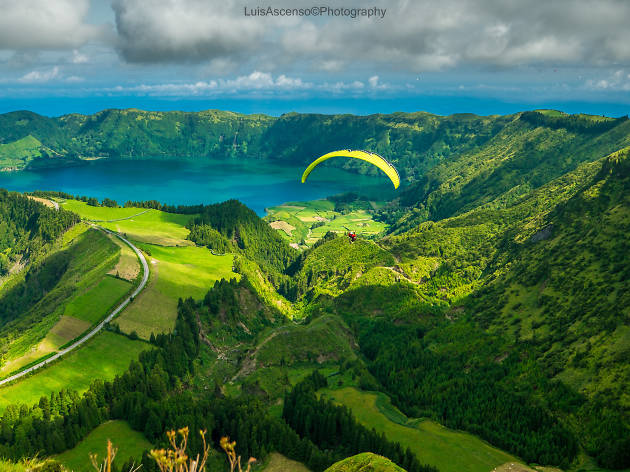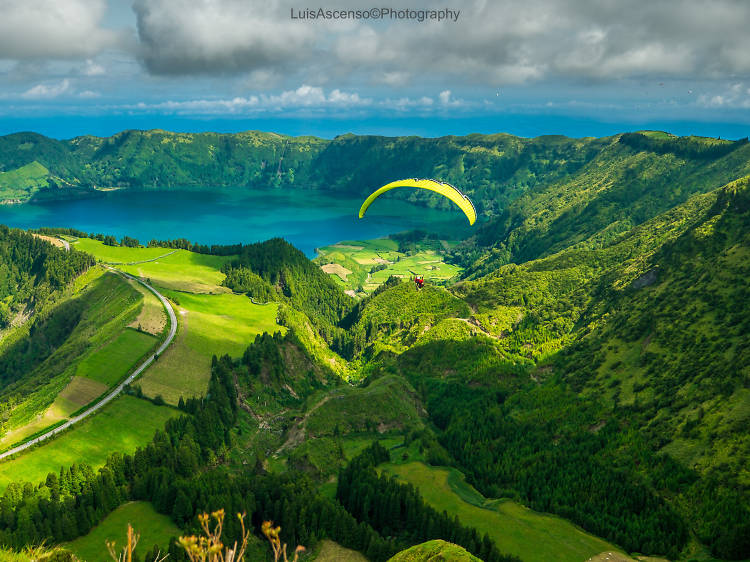 Photograph: Courtesy CC/Flickr/Luis Ascenso
Take a picture of the Sete Cidades lagoon in São Miguel
One of Portugal's Seven Natural Wonders, and the highlight of every Azores-themed postcard, wall calendar or computer background. Conquer the blue waters (or are they green?) and become a tiny dot in all those pictures taken from the Vista do Rei viewpoint.
14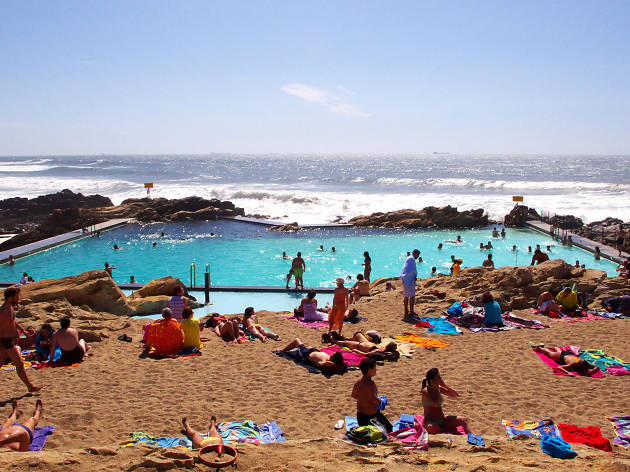 Photograph: Courtesy CC/Flickr/kristo
Dive into Marés Swimming Pool in Leça da Palmeira
This has got to be one of the prettiest pools in the world. It's an iconic work by Alvaro Siza Vieira, Portugal's most award-winning architect (he won a Pritzker, the so-called 'architectural Oscar'). The pool is lodged between the rocks and the sea (it's salt water), in a stunning union of architecture and nature. Dive in!
15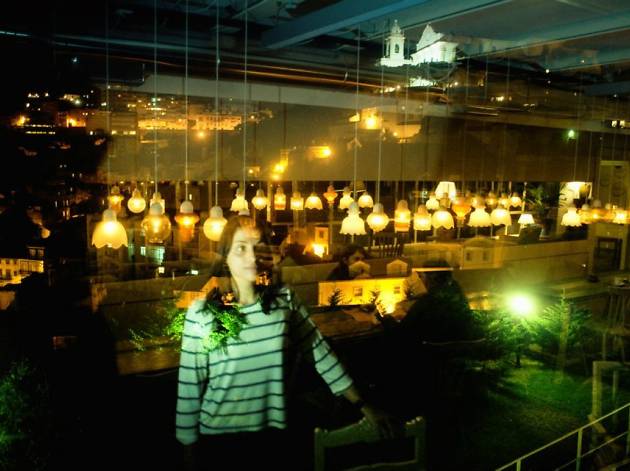 Photograph: Courtesy CC Arlindo Camacho
Go to the theatre and discover a great view of Lisbon
Light enters the room through the glass wall in Café da Garagem, Taborda Theatre's coffee shop. The terrace offers an attractive view, but step inside and the atmosphere is cosy. Quirky tables are made out of old doors and easels. Great for either a meal or just a drink.
16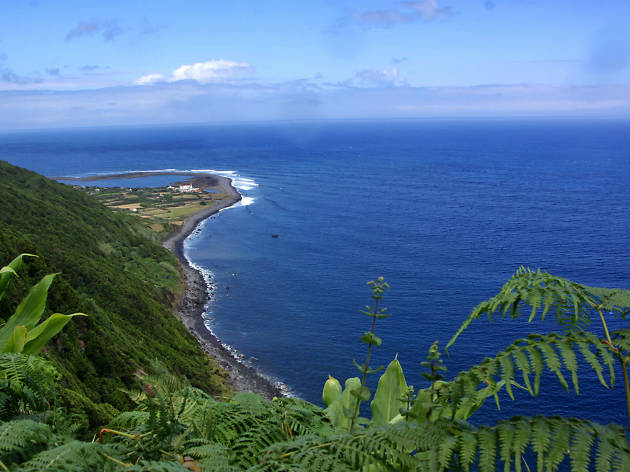 Photograph: Courtesy CC/Flickr/Photograph: Courtesy CC/Flickr/
Walk on the Fajã de Santo Cristo in São Jorge
The rockstar among the Azorean "fajãs" - flat coastal rock formations typical of the Azorean islands -, it is well know because of surfing (the nearby waves are richly praised), clams (picked in the area) and its highly romanticized supposed isolation. There is no road leading to it, and it is said that, once upon a time, only on Sundays was the electrical generator switched on, to play mass on the church's radio.
17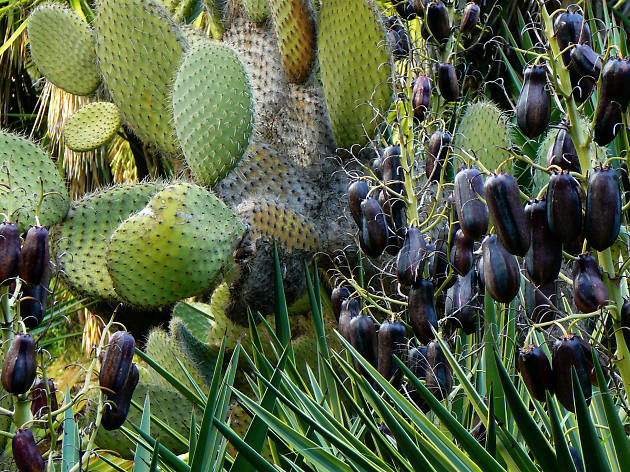 Photograph: Courtesy CC/Flickr/Pierre
Visit the garden that Manet fell in love with
Tapada das Necessidades is an ancient hunting place with a fountain, a tank and decorated with exotic species. Why not make like a king or queen and have a royal picnic? Plus, this stunning spot is where Manet was inspired to paint his masterpiece Le déjeuner sur l'herbe (1863).
18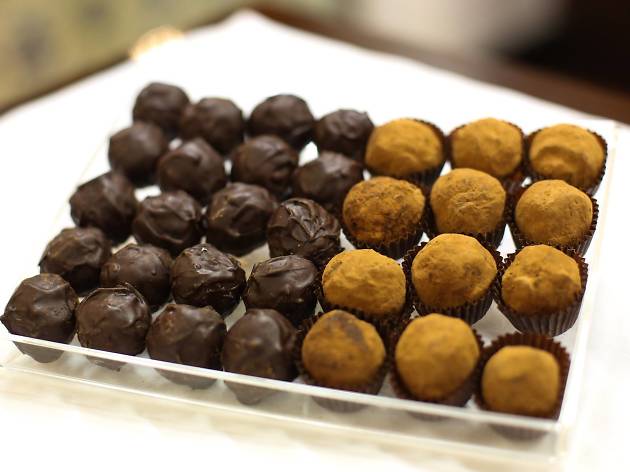 Photograph: Courtesy CC Carlos Oliveira
Fill your cart in Porto's with the traditional chocolate makers
19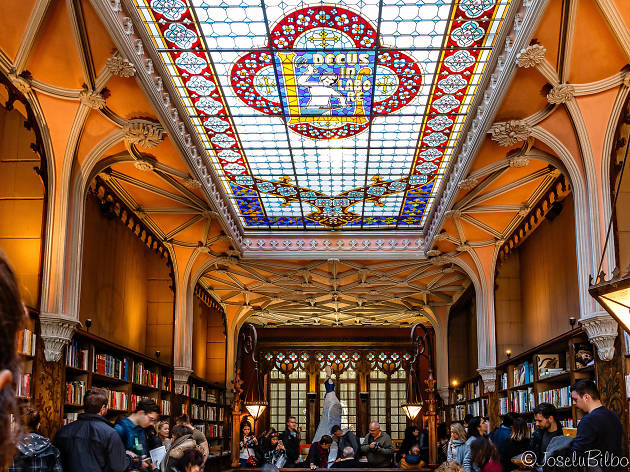 Photograph: Courtesy CC/Flickr/JoseLubilbo
Enter one of the world's most beautiful bookstores
Some say J.K. Rowling took inspiration from it for her Harry Potter books; international media call it one of the world's most beautiful; we say it's worth it to buy a ticket and wait in line to enter the Livraria Lello bookstore, in Porto.
20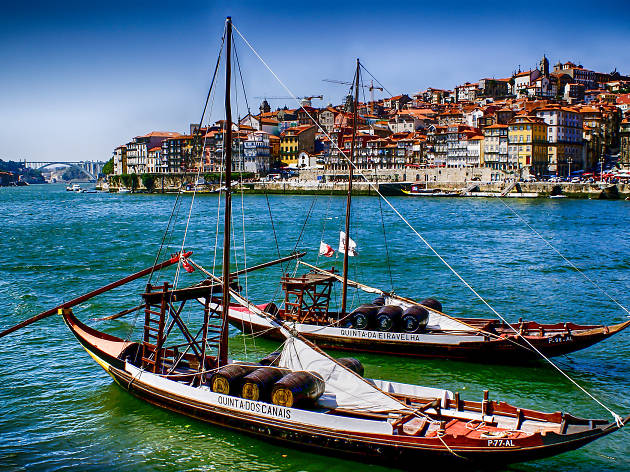 Photograph: Courtesy CC/Flickr/travelholicpath
Take a boat trip through the Douro wine region
That Douro is the world's most beautiful region is well known. You may however not know what to do once you get there, besides basking in all that natural beauty. A boat trip up or down the Douro region is a suggestion we urge you to take. And there are plenty of companies willing to take you on one of your life's most beautiful trips.
21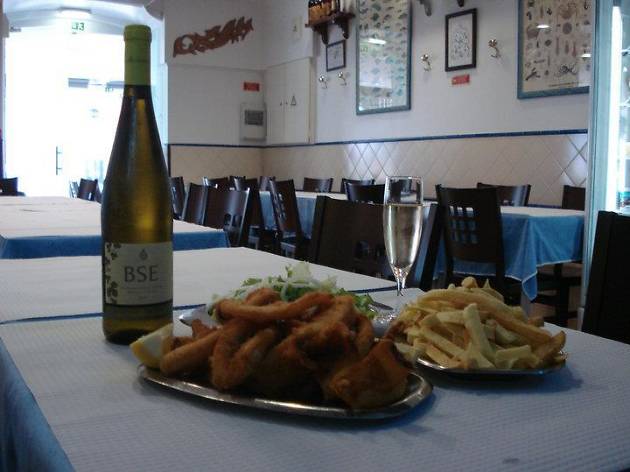 Photograph: Courtesy CC/Facebook/Casa Santiago
Try the fried cuttlefish at Casa Santiago
Established in 1974 and nicknamed the King of Fried Cuttlefish, Casa Santiago in Setúbal, sell on average 300 kilos of the stuff per day in summertime, about half as much in winter. They serve choco, as it's called, in strips and fry it on the spot with vegetable oil and pork lard. We suggest you try it on bread.
22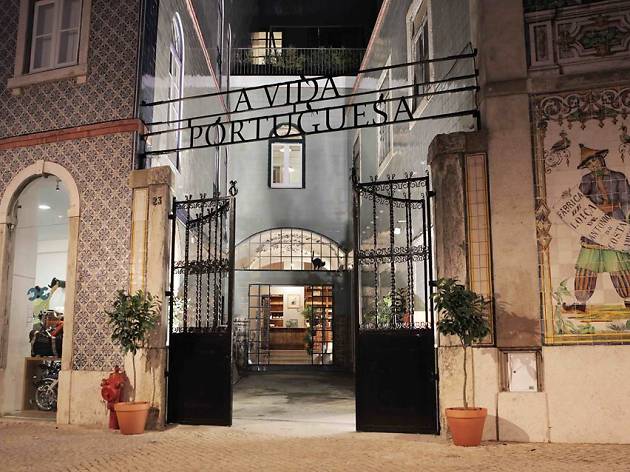 Photograph: Courtesy CC/Facebook/Paulo Seabra
Say hello to Portugal from the old days
As souvenirs go, fridge magnets don't always hit the spot. A Vida Portuguesa, in Lisbon and Porto, is full to the brim with 100% Portuguese antique toys that you can take home and give your loved ones. The locals are fans too – they go to the store on nostalgia trips to find traditional items from their childhood.