The 33 coolest things to do in Lisbon
Do Lisbon like a local with our ultimate guide to the capital's best things to do, eat, drink and see. Consider this your ultimate Lisbon checklist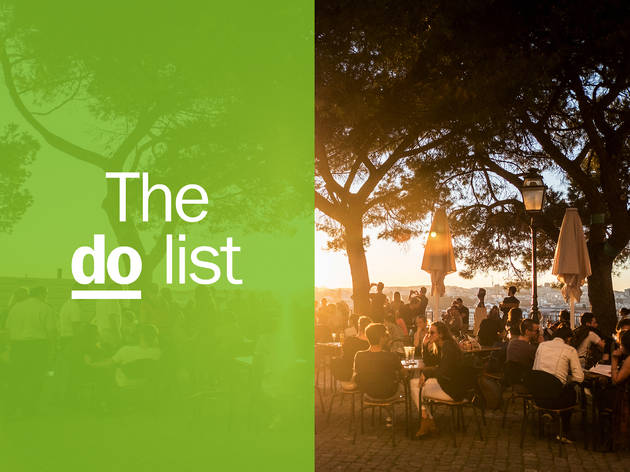 By

Time Out Lisbon editors
|
With its world-class restaurants, reputation for style and rich history in art and culture, Portugal's first city remains high on every discerning traveller's hit-list. But what are the essential things to do while you're here?
Whether you're just here for a short visit (and if so, be sure to check out our best hotels list for a place to stay), or thinking of sticking around a little longer, this checklist will help you find the very best of Lisbon. You'll find the most important landmarks, get a taste of some traditional Portuguese food and uncover hidden gems in the coolest neighbourhoods around the city. Enjoy!
Done something on this list and loved it? Share it with the hashtag #TimeOutDoList and tag @TimeOutEverywhere.
You can also find out more about how Time Out selects the very best things to do all over the world, or take a look at our list of the 50 best things to do in the world right now.
Best things to do in Lisbon
More great things to do across the globe
Going out and doing things satisfies our need to explore, to learn and to grow (and then to brag about it on social media). Our hope is that the DO List becomes not just your bucket list, but your inspiration to experience and appreciate the corners of magic in the world.
Time Out Shop: Top Attractions
Explore Lisbon at your own pace on this Castle Tramcar tour. Your 24-hour hop-on hop-off ticket lets you explore the city at your leisure.
The hilly city of Lisbon might be home to the most beautiful elevator on the planet.
Explore Belém and gain insight into Portugal's rich maritime heritage on this 3-hour small-group walking tour of Lisbon.
Shop more Lisbon attractions