Alexis Gutter is Time Out's former North America National Copy Editor.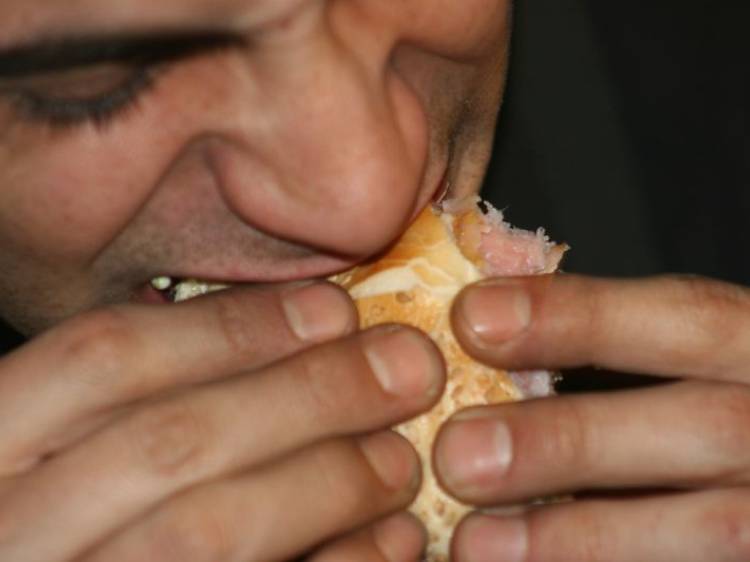 Noisy eaters are one of the worst parts of living in New York
Snap. Crackle. Pop. These are sounds I don't want to hear from your grossly agape mouth while you shovel in your morning cereal. RECOMMENDED: See more New York rants Perhaps living in NYC—densely populated with humans and all their indecorous habits—is a bad idea for anyone who suffers from misophonia, the typically self-diagnosed (but gravely real) hatred of noises like chewing and sniffling. It's no secret that, generally, each city dweller lives in a few-hundred-square-foot space, often shared with other people who probably snore, in an apartment building that almost certainly has leaky pipes, underneath tenants who obviously have a yappy dog. Yet month after month, we pay our rent, and year after year, we renew our lease just to continue traveling to work via the same subway cars overcrowded with mouth breathers, gum crackers and oafs who listen to music through earbuds that might as well be surround-sound speakers. Sure, it's on us sufferers of this rage-inducing condition to find coping mechanisms, which is why I listen to white noise for hours on end, like a psychopath, to mask the noise of that salad being crunched, that soup being slurped, those carrot sticks being gnawed. But people, since every smack of your lips registers to my ears as a pointy nail dragging down a long chalkboard, can you just close your trap? I remember learning "chew with your mouth shut" around the same time as "tell the truth." Here's the truth: Petting-zoo table manners make me want to spur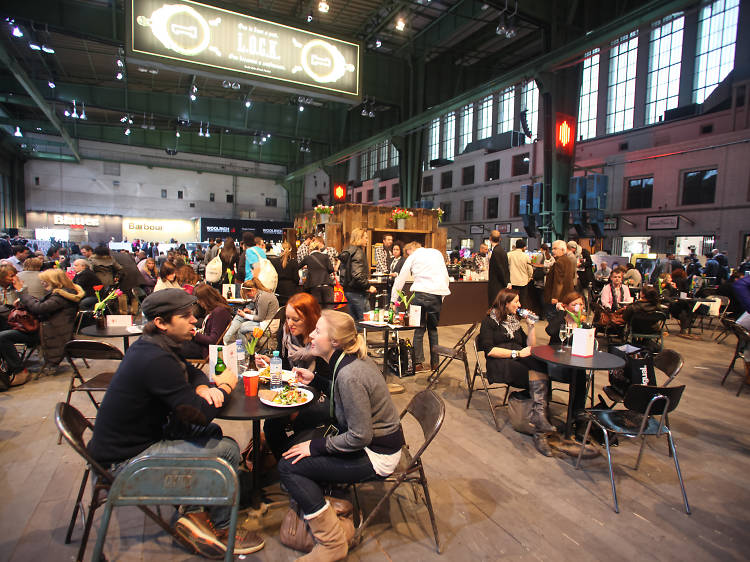 Why do I have to wait so long for a table even though I have a reservation?!?
"You know how to take the reservation. You just don't know how to hold the reservation. And that's really the most important part of the reservation: the holding." Can we all agree that Jerry Seinfeld is a straight-up hero for speaking this truth? In this instance, Seinfeld's admonishment is directed at a rental-car–company employee, but too many of us know the same reservation mishegas holds true in the restaurant industry. RECOMMENDED: See more New York rants I'm sick of standing around a two-by-five-foot entry space with my starving friends 45 minutes after our set reservation time. Why does this keep happening? I understand there's more to rezzies than clicking a button on OpenTable, arriving within 10 minutes of the seating time and leaving an hour and a half later, full and happy. For example, there's no predicting which two-top on a third date is going to order a second nightcap; and obviously, a waiter can't ask the five-top that paid the bill a half hour ago to vacate the premises. After all, restaurants are like a spa for the stomach: Customers pay a price in exchange for the relaxing, enjoyable experience of being served and doing no work. So meet me halfway, restaurants of New York! When I ask if something can be done, offer me appetizers and a stiff drink to take the edge off my hangry rage. Or at the very least, let me order my meal before I'm seated, because at this point, you better believe I don't need a few minutes to look over the menu; I have that sucker m ClassPass price hike unleashes the rage of the fiterati
This morning ClassPass announced that monthly prices for unlimited classes will go up from $125 to $190 for existing members and to $200 for new members starting in June. This 35 percent price surge for unlimited classes—on the heels of a 20 percent jump last summer—comes out to an additional $780 per year. At that price, it's now pretty much on par with Equinox, which is generally considered the luxury fitness option—and one that doesn't fit within everyone's budget. So unsurprisingly, the announcement left members' blood boiling, and not in an elevated-heart-rate-interval-training way:   My feelings about @classpass right now #classpass #nope pic.twitter.com/kQyp0kCM9p — Madeline O'Connor (@Madeline_OC) April 27, 2016 Live coverage of @Equinox shareholders meeting right now #classpass pic.twitter.com/kcUUEJqu6g — Sophie Vershbow (@svershbow) April 27, 2016 #CLASSPASS pic.twitter.com/IEmOJ96ByG — Spencer Schutte (@spencerschutte) April 27, 2016 #classpass is already ruining my figure after 2 hours of this announcement 😫 pic.twitter.com/riUrjZvivE — Ahleeshuh (@Alicington) April 27, 2016     The folks at ClassPass are likely aware that hell hath no fury like a fitness-goer-on-a-budget scorned, which is perhaps why they decided to offer a "Core" membership of 10 classes for $125. This option works out to 2.5 classes per week, which is not quite enough to get anyone washboard abs or buns of steel. It is, however, $12.50 per class—still considerably less pricey than man