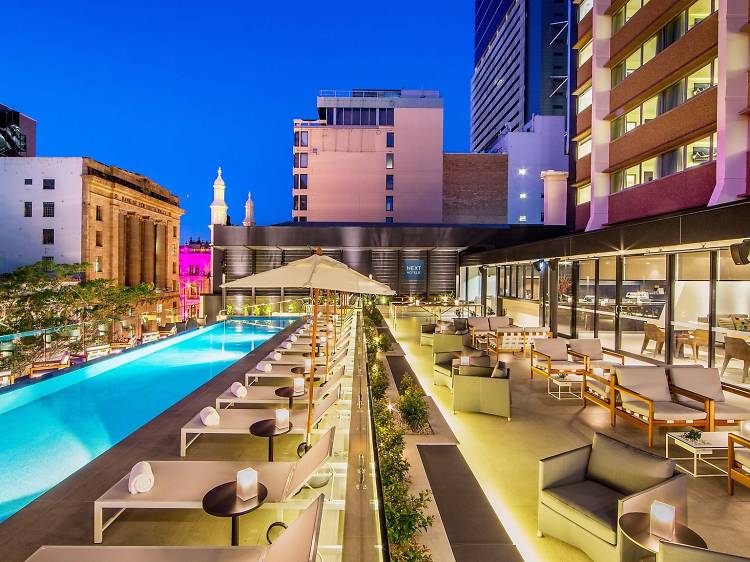 The best hotels in Brisbane
At many of the best hotels in Brisbane, you'll find evidence that the city's hotel scene is changing. It used to be a town with a small number of inns all running at high occupancy, due to its role as a tourist hub and the massive convention centre that sits just across the river from the CBD. Now, though, it seems each new month brings a new opening. Along with the fresh properties come fresh approaches. The boutique revolution has well and truly hit town, with new operators looking to activate long-forgotten neighbourhoods, and the big chains inspired to produce tailored offerings for a more sophisticated clientele. The best hotels in Brisbane offer high-end experiences, laidback Aussie vibes and all the sun- kissed goodness of feeling like it's summer all year round. The ultimate in luxurious stays are gushing with designer décor, bespoke art and unmatched city, river and mountain views. Can you see yourself emerging from an infinity pool overlooking Brisbane? Or how about rising from a relaxation pod, sipping a cocktail from an elevated piano bar, viewing bespoke author- inspired art or zip around in a Maserati? You can take part in these five-star experiences and more in Brisbane's best hotels.     Looking for a place to rest your head? Our picks of the best hotels in Brisbane are below. All checked in? Good, then go feast on one of the best steaks in Brisbane. Wondering what to do while you're here? These are the best things to do in Brisbane.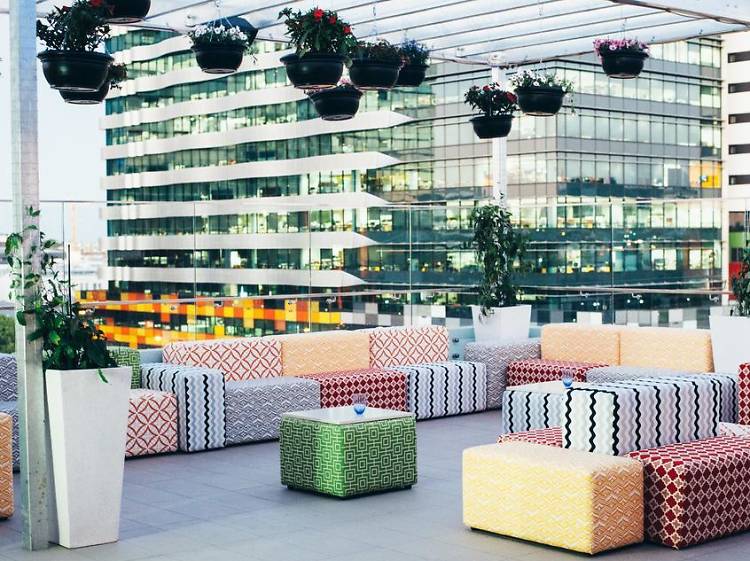 The best cheap hotels in Brisbane
After years of demand outstripping supply in the Queensland capital, a bunch of operators have entered the market with either new or freshly refurbished affordable Brisbane hotel properties. It means you can get a crisp, new hotel room for very little coin. As ever, though, timing is everything: book ahead if you want to score a room in one of the best cheap hotels in Brisbane and watch for major events, and big conferences. Busy times make it harder to nab budget accommodation in Brisbane. Fortunately, you'll probably be able to score a room at one of these ace places, if you put in a little forethought. Fancy something a little, well, fancier? Here's our guide to the best hotels in Brisbane.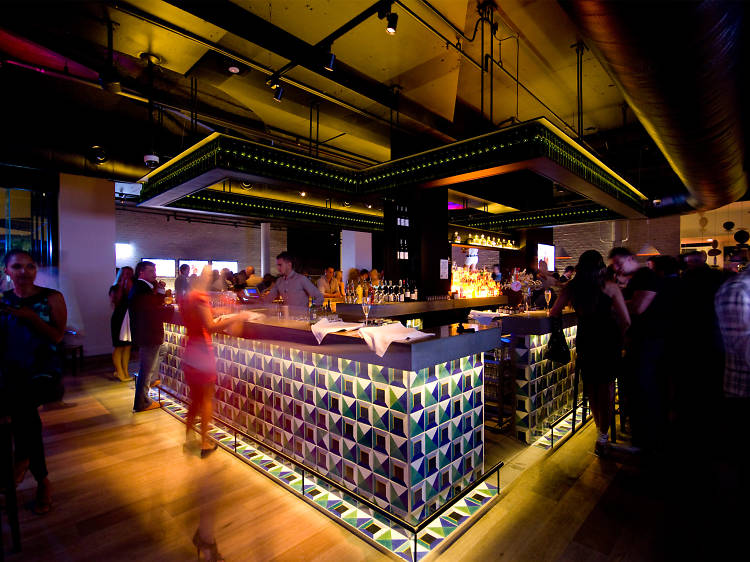 Stingray Bar & Lounge
Slotted neatly into the ground floor of the QT Hotel Gold Coast, Stingray was one of the early success stories in a fragile renaissance that's happening along the interminable strip of high-rises and coastal suburbs bookended by Southport in the north and the NSW border in the south. QT hotels are known for embracing the quirks of their location and the giddy Gold Coast instalment is no different, tapping into a knowingly kitsch post-war beach vibe, from the crisp, brightly coloured rooms to the jumpsuit uniforms sported by the reception staff. Stingray takes all this and twists it for a nighttime crowd: think white-painted brickwork, floating wooden floorboards and sequences of crisp, patterned tiling. The outskirts of the venue are lined by long leather banquettes: during the day they play host to Man Tea, a package deal of drinks and Mexican-skewed bar eats; at night they're taken over by young, beautiful but friendly Gold Coast types, with just the right smattering of all-sorts furnished by the hotel above. Stingray has a seasonal cocktail list of exotic drinks flavoured with greenery from a second level herb garden. You might try a Tom Collins built on dill-infused Bombay Sapphire, or a Tiki Punch that peddles lemon myrtle-infused Bacardi. Stingray's calling card, though, is a ginormous range of tequila. It's a specialty that suits the beach-bum location, but this isn't about juicing you up for a midnight run into the surf. Instead, venue manager Jeff Clifford can sit do