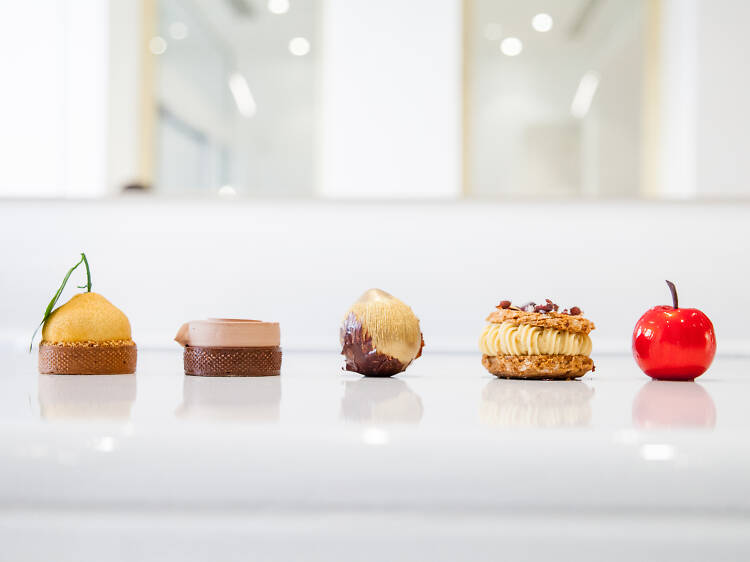 Les meilleures pâtisseries où se sucrer le bec à Paris
La chantilly de Vatel, les pièces montées de Marie-Antoine Carême, le savarin des frères Julien, la pêche melba d'Escoffier… Soyons chauvins : la France fait partie de la crème de la crème pâtissière depuis plusieurs siècles. Et ça ne va pas changer de sitôt vu la quantité de boulangeries et salons de thé présents à Paris. On vous a sélectionné nos artisans pâtissiers préférés, celles et ceux qui respectent les saisons (pas de fraisier en décembre !) et ne travaillent que des matières brutes. À côté des adresses des grands noms, des petits creusent leur sillon avec leurs particularités, leurs influences (souvent nippones). A vous les paris-brest, cookies, mochis, mont-blanc et autres religieuses pour une crise d'happy glycémie!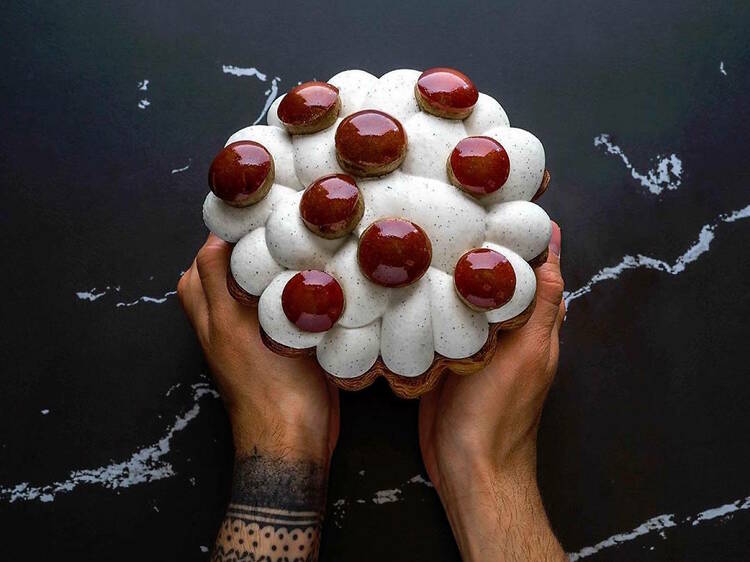 The 13 best patisseries in Paris
So, you're in Paris, probably after watching a thousand Paris TikToks before you went. What's the first thing you need? A croissant. Or maybe a little cake. Or maybe a lemon tart, or a cookie, or perhaps a millefeuille (or three).  Essentially, you need to get yourself to a patisserie, stat. And lucky for you, patisseries are a-plenty in Paris, many of them so good that they will literally blow your mind. The editorial team at Time Out Paris have sampled every cake worth its dough in the city, to bring you this list of the absolute best. Please, enjoy. It's on us.  RECOMMENDED:🥞 The best places for brunch in Paris🥘 The best restaurants in Paris🎨 The best things to do in Paris🏨 The best hotels in Paris This article was written by the editorial team at Time Out Paris. At Time Out, all of our travel guides are written by local writers who know their cities inside out. For more about how we curate, see our editorial guidelines.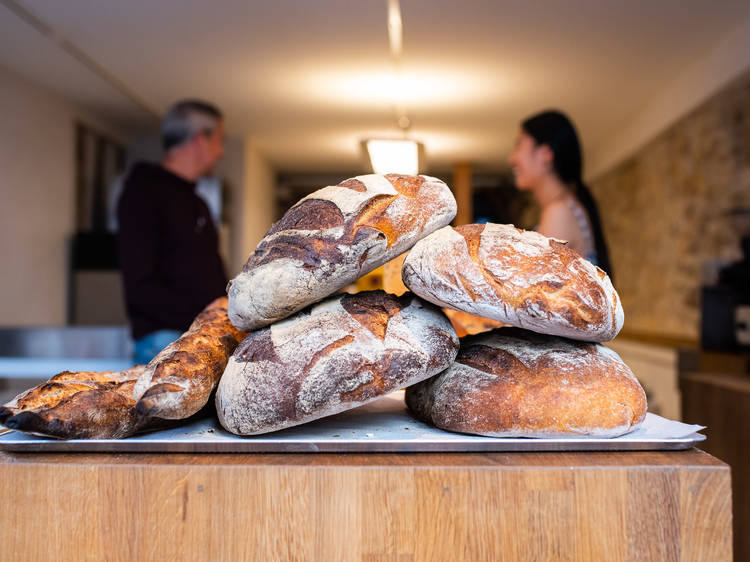 Les meilleures boulangeries de Paris
Avec 1 360 boulangeries à Paris en 2022, soit une croustillante augmentation de 9 % sur cinq ans, on peut dire que le pain parisien se sort bien du pétrin de l'Ukraine et de la crise énergétique. Mais pour trouver de bonnes miches, il faut se les bouger. La baguette gonflée aux produits chimiques de synthèse et au temps "de pousse" réduit au minimum continue de hanter les présentoirs. Nous avons donc arpenté la ville pour vous dégoter les meilleures boulangeries de Paris, celles qui travaillent des farines issues de blés anciens et proposent un pain au levain naturel, beaucoup plus digeste que la levure, avec une mie bien alvéolée issue d'une fermentation longue (au moins cinq heures !). Un régal simplement trempé dans un café. Dans ce dossier, pas de mille-feuille ni de paris-brest (on a un dossier pâtisserie pour ça), on a jugé le pain et les grands classiques de la viennoiserie : croissant, sablé, babka, New York roll… Un dossier à déguster sans en laisser une miette