The 9 best restaurants in Niagara Falls
You could spend a lifetime gazing at the world's most famous waterfall, but at some point, you're going to get hungry. No matter which side of the border you are, you'll have plenty of options, but separating the good from the great can be the difference between, well, a good trip and a great one. The Canadian side of Niagara Falls used to have a reputation for fast-food but that is long gone, with local chefs embracing the quality of Ontario's vineyards and the produce flowing out of its farms and orchards. Everyone is a winner (well, except the big fast-food companies), and it has never been easier to find great food while visiting this incredible landmark. Check out our pick of the best restaurants in Niagara Falls, and enjoy a well-rounded taste of Canada in the process.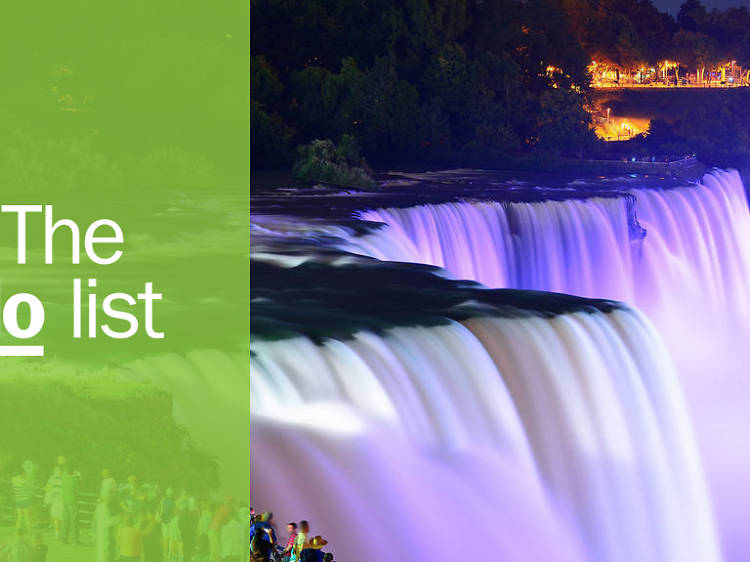 The 13 best things to do in Niagara Falls
Niagara Falls is, confusingly, the name for each of the two resort cities on the US-Canada border around Niagara Falls, the waterfall. Niagara Falls, New York, and Niagara Falls, Ontario, welcome about 30 million visitors between them each year, but this natural wonder is best seen from the Canadian side. View the Falls several different ways in one trip – on foot, from a boat on the rapids, in an antique cable car, or up a tower with a drink in your hand. Then embrace the gaudy kitsch of Clifton Hill and the casinos before eating your way around farm-to-table restaurants that showcase some excellent Ontario produce and wine. Done something on this list and loved it? Share it with the hashtag #TimeOutDoList and tag @TimeOutEverywhere. Find out more about how Time Out selects the very best things to do all over the world.