Heads up! We're working hard to be accurate – but these are unusual times, so please always check before heading out.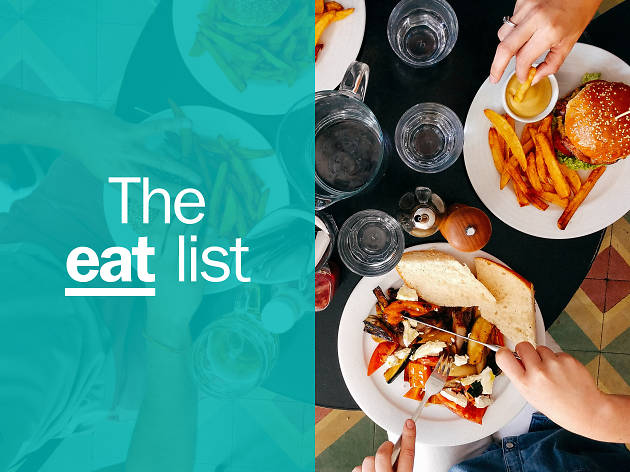 The 12 best restaurants in Niagara Falls
With farm-to-table values, contemporary dishes and local Ontario wines - here are our top Niagara Falls restaurants
While visiting the famous grand waterfall is one of the top things to do in Niagara Falls, the growing food scene makes a case for the next best thing. The city's fast-food reputation is long gone. Local chefs have made like upmarket rival Niagara-on-the-Lake and embraced the growth in quality of Ontario vineyards, the produce coming out of its farms and orchards, and the ubiquitous craft beer wave. Farm-to-table has well and truly arrived and Niagara Falls' restaurants are well equipped to offer visitors to this epic natural wonder a well-rounded taste of Canada.
The 12 best restaurants in Niagara Falls
Photograph: AG Inspired Cuisine
What is it? This city's best in creative cooking, local wines and service.
Why go? Numerous awards keep AG at the top of a fine-dining scene it practically created. But it still feels like a hidden gem, in the depths of the Sterling Inn & Spa. The seasonal menu – using ingredients harvested daily from the restaurant's own farm, where they also keep bees – is paired with Ontario wines.
Price: Pricey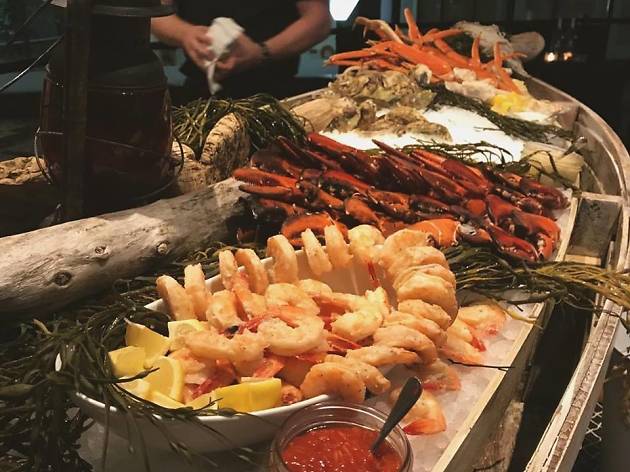 Photograph: Tide & Vine
What is it? Serving the best in seafood and local wines, this oyster house started out as a VW food truck.
Why go? Quality has remained a constant on this eatery's journey. The oysters here are great, while other favorites include blackened octopus and baked scallops. The beef burgers are fantastic too.
Price: Pricey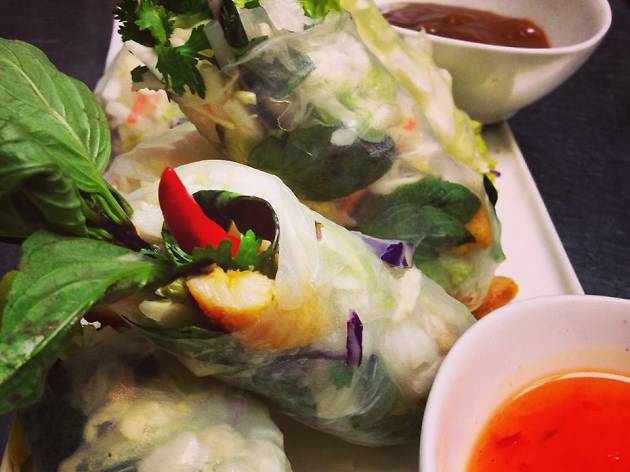 Photograph: Mai Thai Cuisine
What is it? A friendly and homely placeserving authentic Thai food.
Why go? Taste some good ol' Thai home cooking at this family-run joint. Its location close to the Canada One Factory Outlets makes it the perfect destination for a mid- or post-shopping meal. Order the Mai Thai platter to share for a flavorful starter.
Price: Bargain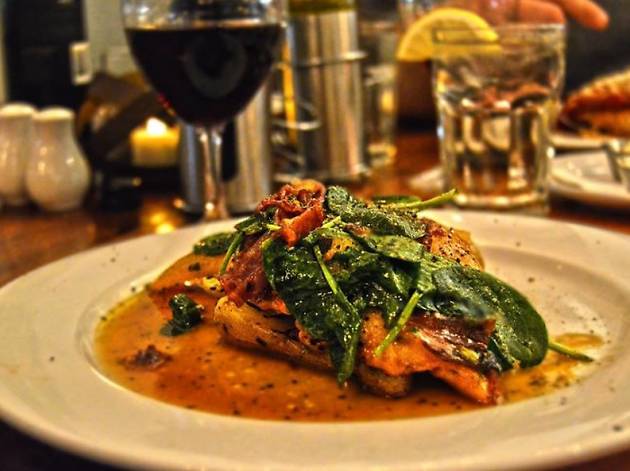 Photograph: Carpaccio Ristorante
What is it? Popular Italian restaurant tucked away among the fast-food outlets on Lundy's Lane.
Why go? For classics such as arancine, penne arrabbiata, or brick oven pizzas, perhaps paired with a crisp Ontario pinot grigio. In true Italian style, the coffee here is good. This place is busy, loud and lively, so if you're after a quieter meal, go midweek or earlier in the evening.
Price: Average
Photograph: Sandstone Grillhouse
What is it? Authentic Italian fare in lovely surrounds.
Why go? All the family will feel right at home at this casual Italian grillhouse. You can even bring Fido if the weather is fine, as the patio is dog-friendly. The prime Alberta Angus steaks are a popular choice (especially with shrimp skewers), as is the beer-battered fish and chips, and family recipe hamburger.
Price: Average
Photograph: Queen Charlotte Tea Room
6. Queen Charlotte Tea Room
What is it? An English-style tea room in the center of Niagara Falls.
Why go? Whether your taste in English food runs to fish'n'chips, steak pie or a Sunday roast, you'll find something here. Lighter fare includes afternoon tea or just tea and scones, all with fine English china and tea cozies, amid pictures of the British royal family. It's normally packed, so reservations are recommended.
Price: Average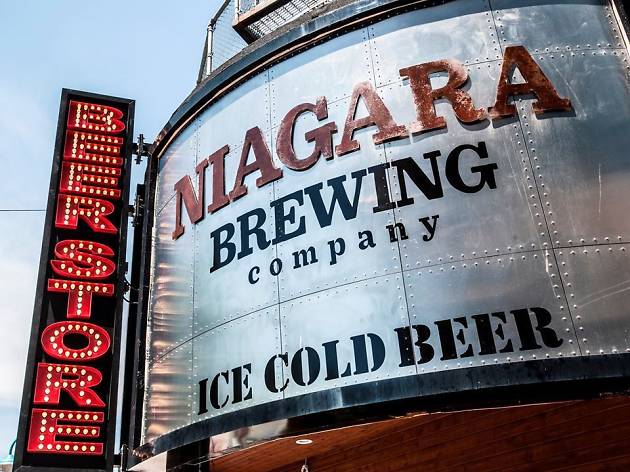 Photograph: Niagara Brewing Company
7. Niagara Brewing Company
What is it? A huge corner pub with snacks, sandwiches, pizzas, and its own range of beers.
Why go? Sample a flight of Canadian craft beers as you listen to live music and watch life go by on Clifton Hill. Hit happy hour and share the varied appetizers (don't miss the smoky 'olde York kettle chips').
Price: Average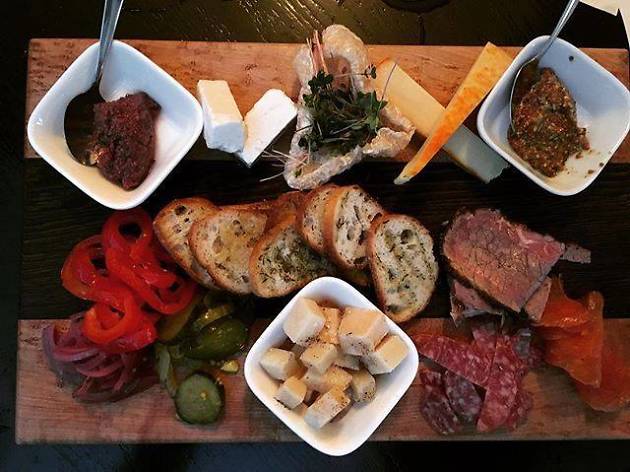 Photograph: Weinkeller
What is it? Wine bar with a carefully curated fixed-price menu and matching range of Ontario wines.
Why go? For a guided tour of local produce and wines, perhaps on the open patio, with live music. It's next door to the Nightmares Fear Factory but any bad dreams here will only come from eating too much of the (delicious) cheese options.
Price: Blowout
Photograph: The Blue Line
What is it? American-style diner with great food, large portions and super-friendly service.
Why go? You can't go to Canada without having some peameal bacon, and this hockey-themed diner is the place to load up a breakfast plate with it and all the trimmings. Pancakes, home fries, eggs, ham, toast, coffee… you sure won't get up from the table feeling hungry.
Price: Bargain
Photograph: The Flour Mill Restaurant
10. The Flour Mill Restaurant
What is it? Fresh, local organic produce and Ontario wines in a cozy farmhouse setting.
Why go? Escape from the lights of the entertainment district and Niagara Falls Boulevard into this rustic oasis inside the Old Stone Inn, now a boutique hotel. Sample dishes based on local ingredients such as Niagara cheeses or house-cured meats in a romantic setting with a large open fire. Booking is essential in this cozy space.
Price: Blowout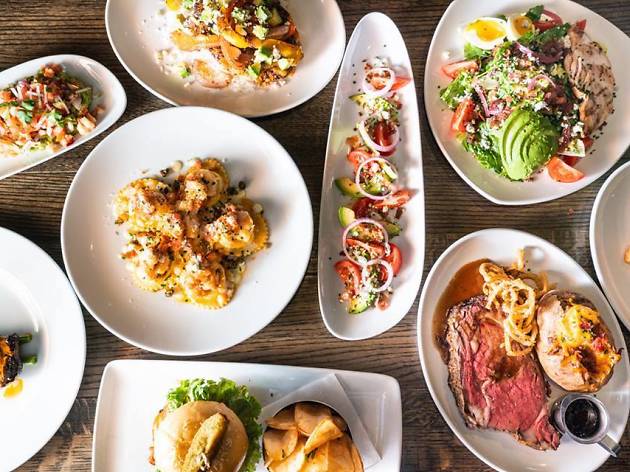 Photograph: Jin Lee
What is it? Enjoy a view of the Horseshoe Falls while dining off a contemporary Canadian menu.
Why go? Steak is always a good choice at this restaurant on the first floor of the Fallsview Casino Resort. Part of a small Canadian chain, the three-course prix-fixe menu is also good value.
Price: Average
Photograph: Tony Roma's
What is it? World-famous baby back ribs in the Niagara Falls Radisson.
Why go? When you want good portions of rib-sticking food and friendly service, this is the kind of popular chain restaurant to head for. Barbecue ribs and mash, steak and baked potato, burgers, onion loaf, pasta and cocktails… Tony's ticks all the right boxes. Try Quebec favorite, poutine: French fries, gravy and cheese curds.
Price: Average
Discover Time Out Market: the best of the city under one roof
Want to make the most of your trip?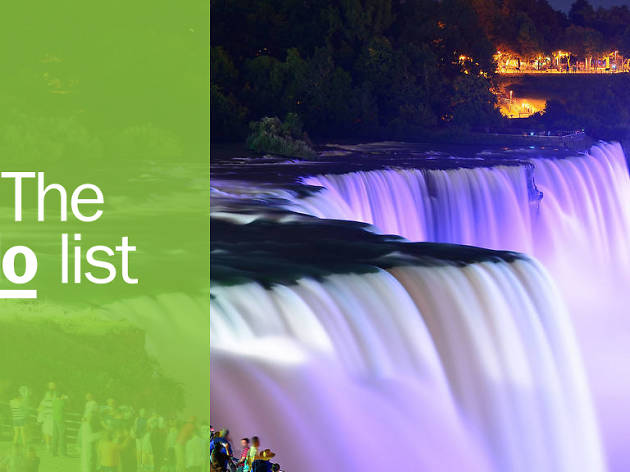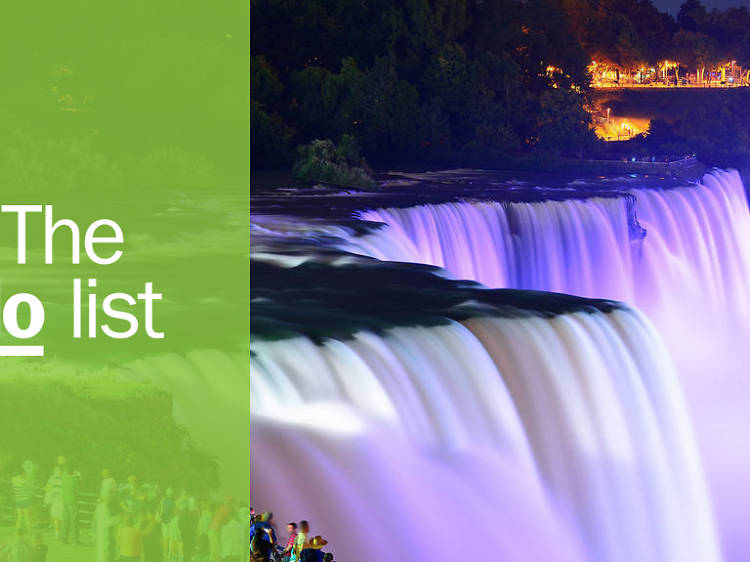 Niagara Falls welcomes about 30 million visitors between them each year. View the Falls several different ways in one trip – on foot, from a boat on the rapids, in an antique cable car, or up a tower with a drink in your hand.