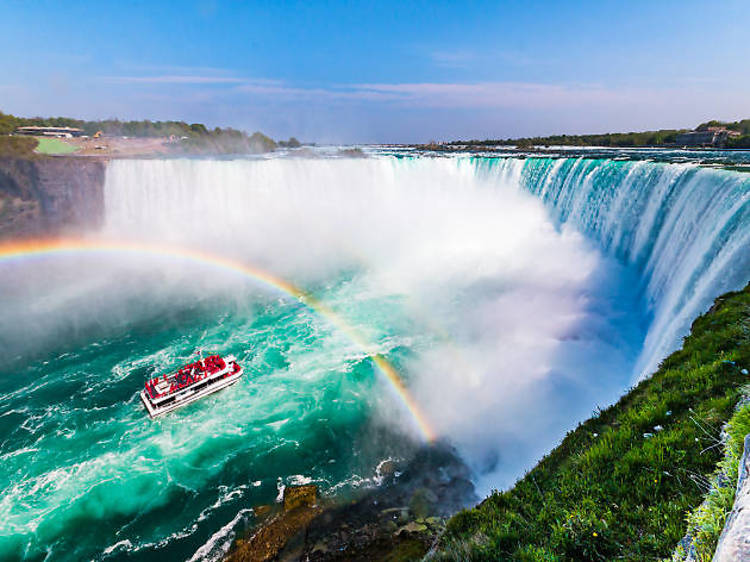 Photograph: Horseshoe Falls
What is it? The most powerful waterfall in North America and the largest part of Niagara Falls, which is also made up of the American Falls and Bridal Veil Falls.
Why go? At 188 feet high and about 2,600 feet wide, Horseshoe Falls is more than twice the size of the American Falls. Ontario has the best view of all three.