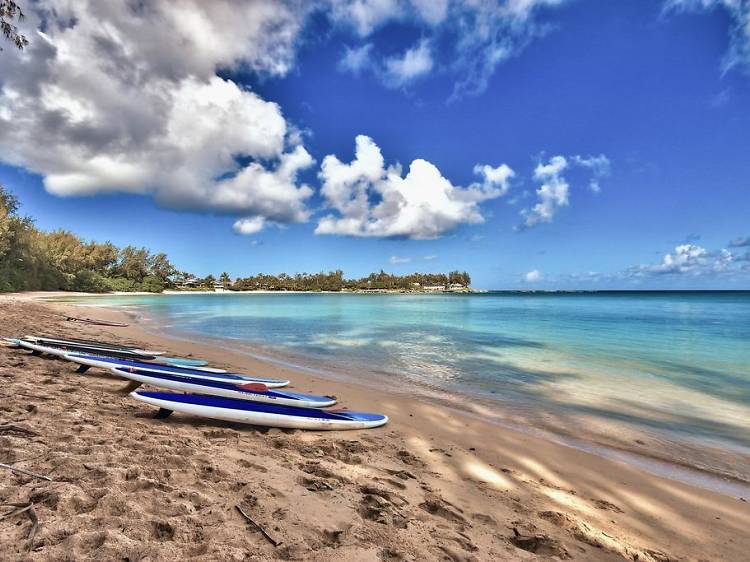 The best hotels in Oahu
As the third biggest—and most-visited—of the Hawaiian Islands, Oahu lives up to its billing with a tremendous roster of exclusive resorts and down-to-earth sleeping spots, very much fulfilling the 'something for everyone' stereotype that tourism thrives on. Known as 'The Gathering Place', this tropical island is full of exciting things to do (including some of the finest restaurants going), stunning beaches and hiking trails galore. Of course, after all that action you're going to have to rest your head somewhere and Oahu some magnificent accommodation options. So once you've got your culture/history/nature/flavor fix (delete as appropriate), set up camp at one of these properties—the best hotels in Oahu. RECOMMENDED: The best things to do in Oahu Who makes the cut? While we might not stay in and review every hotel featured, we've based our list on our expert knowledge of the destination covered, editorial reviews, user reviews, hotel amenities and in-depth research to find you the best stays. This article includes affiliate links. These links have no influence on our editorial content. For more information, see our affiliate guidelines.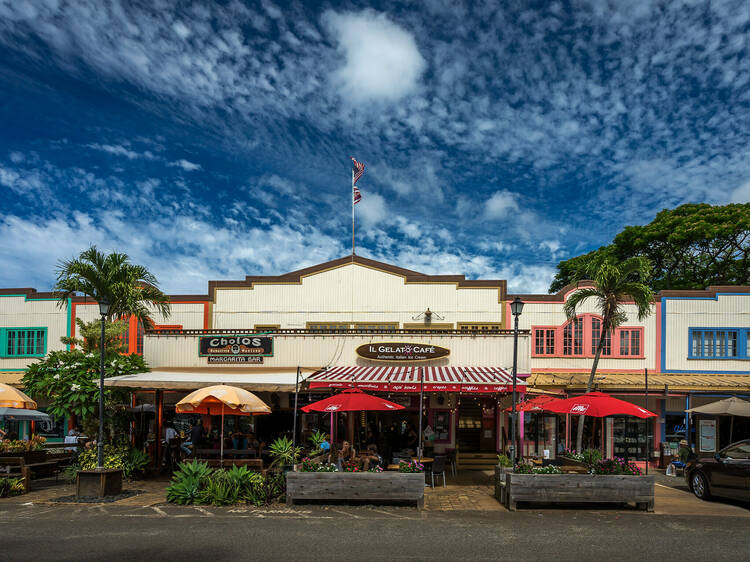 The 10 best restaurants in Oahu right now
There's a reason Oahu has become a pilgrimage spot for celeb chefs. The fine dining scene here is ever-blossoming, but it's got a whole load of great grab-and-go spots too, from veggie cafés to homely brunch joints.  So whether you're looking for a bento box, a tasting menu or a classic Hawaiian soul food, you'll find everything you've dreamed of in Oahu. Read on for our list of the very best restaurants on the island, in Honolulu and beyond.  RECOMMENDED:☀️ The best things to do in Oahu🐚 The best things to do in Waikiki🌴 The best things to do in Hawaii 🏘️ The best Airbnbs in Hawaii This guide was last updated by Martha Cheng, a writer based in Honolulu, Hawaii. At Time Out, all of our travel guides are written by local writers who know their cities inside out. For more about how we curate, see our editorial guidelines.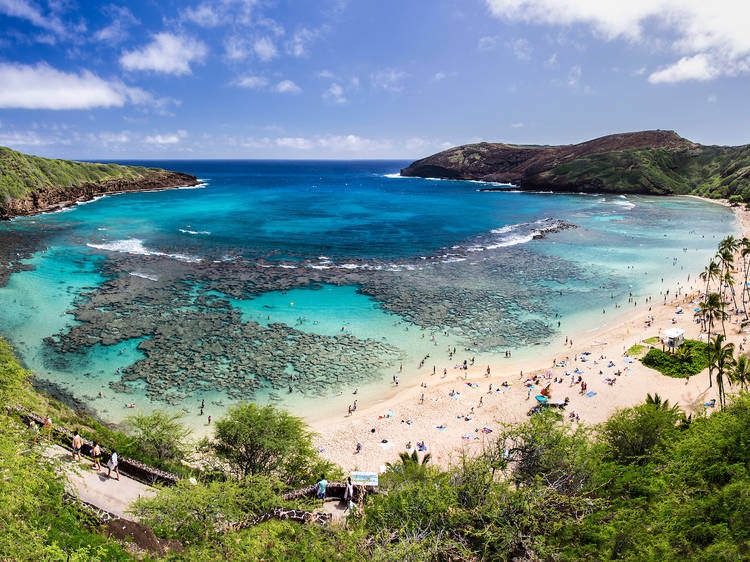 The best things to do in Oahu
If you're headed to Hawaii, it's likely you're looking for stunning beaches, rich rainforests and huge volcanoes. And who can blame you? Well, you'll find all of it and more in Oahu, which is like a little haven of all the best things to do in Hawaii, and then some. Here, you'll find coffee farms to explore, hikes to spend hours on and a whole load of cultural attractions too.  Whether you're here celebrating the Honolulu Festival, The King Kamehameha Floral Parade or you're traveling for one of Oahu's many foodie festivals, make sure to fill up your itinerary with lots, lots more. From a natural history museum to an epic palace, here are the very best things to do in Oahu right now.  RECOMMENDED:🍴 The best restaurants in Oahu🏨 The best hotels in Oahu📍 The best things to do in Honolulu📍 The best things to do in Kauai🌴 The ultimate guide to Hawaii