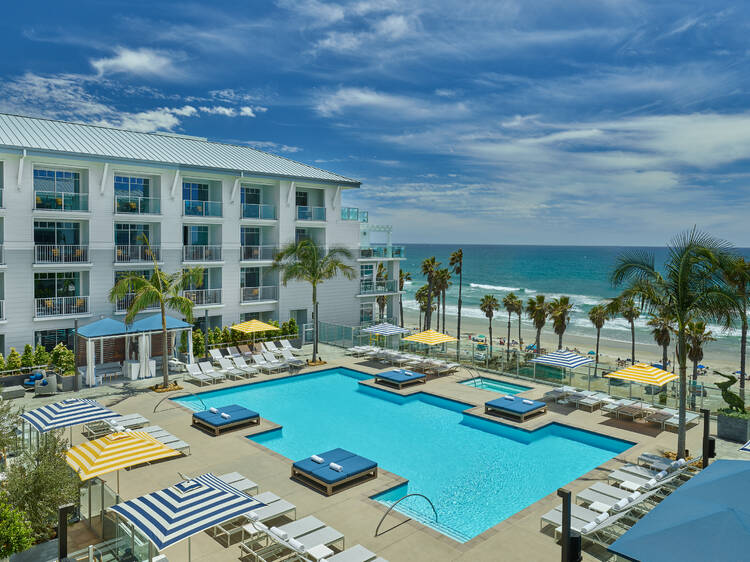 The 16 Best Hotels in San Diego
Planning a trip to America's Finest City? You are going to need a fabulous place to lay your head. The good news is you have come to the right place; our list of the best hotels in San Diego. This laidback jewel of California may be best known for amazing beaches, constant sunshine, and authentic tacos, but throw in stellar nightlife, breweries galore (including one of the best craft breweries in the country), and delicious dining options, and you have got an impressive hospitality scene. Depending on what type of experience you are looking for, San Diego has everything from walkable urban hotels with boutique accommodations to charming beach bungalows with epic views, plus must-visit historical institutions and off-the-radar resorts offering a more intimate hideaway. San Diego County is large (over 4,000 square miles!) so choose your home base wisely. If you don't plan on leaving the beach areas, you should probably plan on staying there to avoid summer beach traffic. The same goes for areas with year-round commuter traffic, running primarily north and south.  From chic downtown hotels to party the night away, to relaxing hillside resorts and historic gems on the shore, there is a hotel for anyone looking to get away from it all while also enjoying the best things to do in San Diego.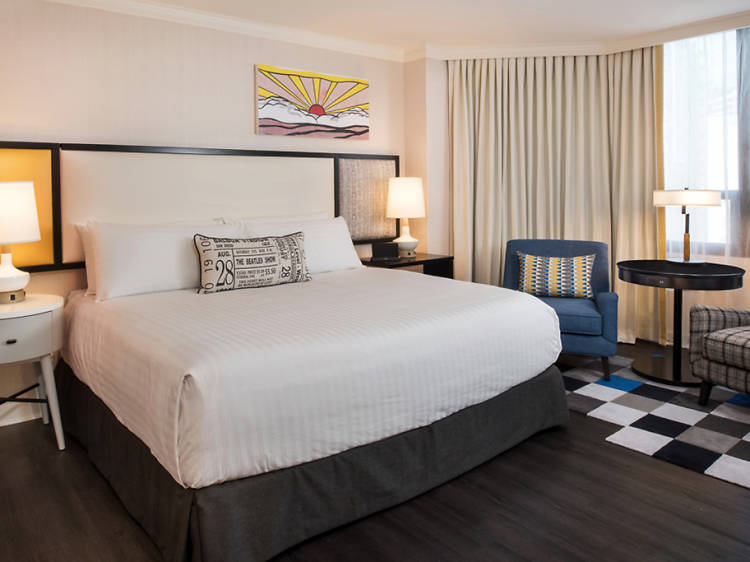 The 10 best cheap hotels in San Diego
Dreaming of sunny days in sunny San Diego—but don't want to spend a fortune making dreams come true? We're here to help with our guide to best cheap hotels in San Diego. These inns, hotels, motels and B&Bs will put you close to the best things to do in San Diego—whether you're here from some of the best breweries in the U.S. or just want to hit one of the country's best beaches—and keep you comfortable with a strong suite of amenities. These best cheap hotels in San Diego provide a good night's sleep, and a good deal.