The 10 best hotels in Palm Springs
Whether planning a relaxing or party-filled getaway, the best hotels in Palm Springs will certainly cater to your needs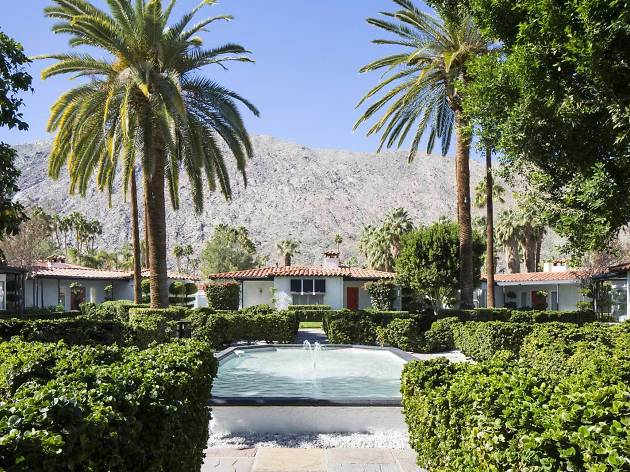 Kooky Palm Springs has stepped up its hotel game lately, and the offerings run the gamut from intimate and rustic to more lavish villas fitted out with five-star amenities and housing incredible restaurants. What remains consistent, though, is the town's entrancing "desert modernism" aesthetic and discreet vibe; you're just as likely to catch a crew of European retirees scouting the famous Architecture and Design Center as a Hollywood A-lister lounging by the pool. Speaking of which, you won't find a single property on our list that doesn't have one—with the dazzling sun overhead and mountain views all around, spending time poolside is practically a required thing to do for travelers who make their way out to this colorful, spirited town, whether you're making the trip for Coachella or are just looking for a fun getaway.
Best hotels in Palm Springs
More of the best in Palm Springs
While many will spend their weekend simply lounging by hotel pools, there are plenty of other things to do in Palm Springs. Seasonally, it becomes the epicenter of cool during Coachella and hosts highlights like the design-focused Modernism Week and the quirky Christmas light display Robolights. Ready to explore?
Read more
If you're not familiar with the little enclave's restaurant scene, it can be easy to get suckered into dinner or drinks at a tourist trap or sub-par dive. As usual, we're here to help. Check out our list of the best spots for breakfast, lunch and dinner for your next desert adventure.
Read more