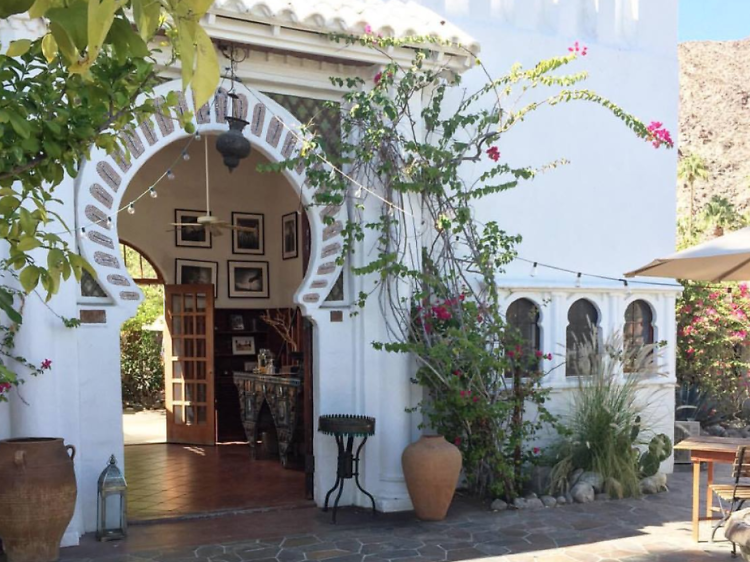 Photograph: Courtesy Korakia Pensione
This is the perfect romantic resort. With Lush Mediterranean and Moroccan vibes dotted all around, you won't even feel like you're in Palm Springs. The first thing you'll see is Korakia's distinct keyhole-shaped grand entrance. In the main courtyard area, there are citrus blossoms, olive trees, oleander bushes, date palms, bougainvillea vines, gorgeous Moroccan fountains, and a stone waterfall. The villas were built in the '20s and '30s, and later modernized. But you'll still find antiques and handmade furniture in every room. Oh, and there are two heated pools too, what doesn't this hotel have?
Mood? Villa vibes.
Location perks? The surrounding mountains as your backdrop while you soak in the pool.
Budget range? A wide range of options.
Time Out tip: A popular spot with actors, writers, producers, and photographers, Korakia has been dubbed one of the "sexiest hotels in America."