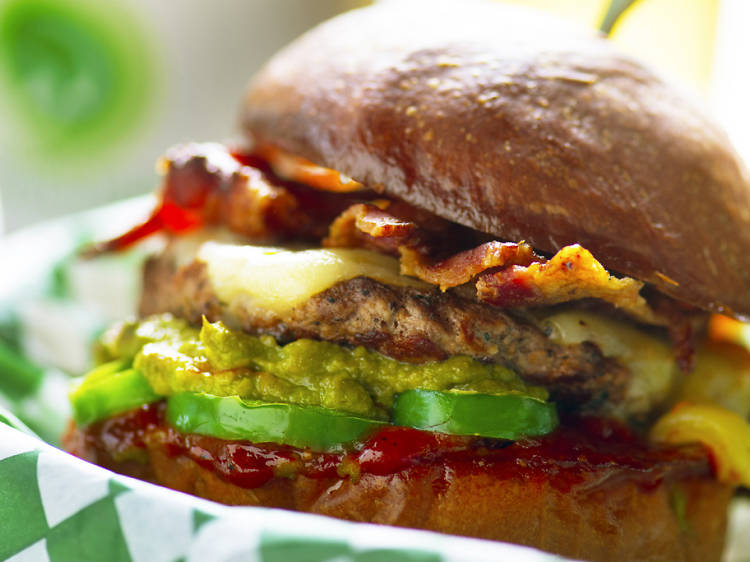 You voted Wahlburgers Boston's best burger
Maybe it's the connection with Dorchester's most famous son, or the cheeky family dynamic between chef Paul Wahlberg and his celebrity brothers in the A&E reality series. But it's more likely the oversize Pat LaFrieda Black Angus patties served on Hearth Bakery buns and topped with the signature Wahl sauce.Time Out Boston readers chose local-born chain Wahlburgers from a list of 25 restaurants serving primo patties, including some of the city's best restaurants. The upscale-casual burger joint beat out such meaty competition as Tony Maws' legendary grass-fed-beef version at Craigie on Main and Alden & Harlow's sellout "secret" burger. The winning burger is even better washed down with an "adult frappe" from the South Shore location's full bar. Haven't tasted it yet? Until the Fenway outpost opens, catch the ferry (or drive if you must) to Hingham.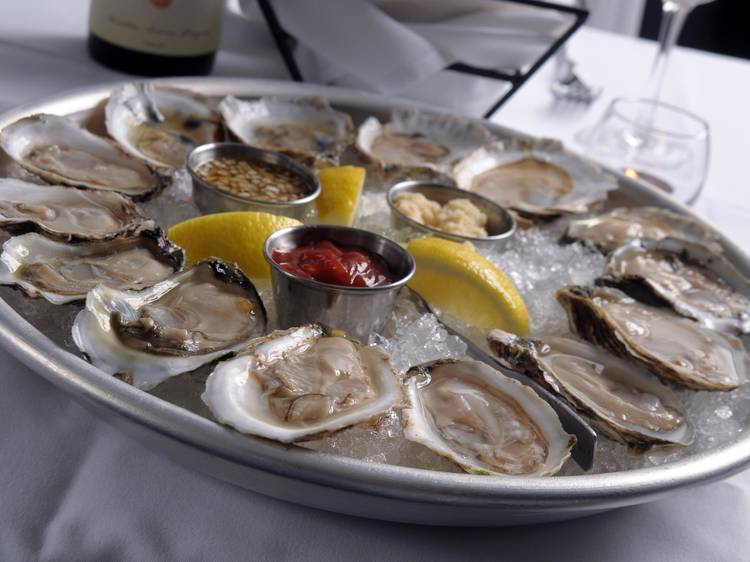 Mare Oyster Bar
Part of North End restaurateur Frank DePasquale's local empire, Mare's calling card is its crudo menu, best enjoyed on the sleek patio with fire pits and a retractable roof (making year-round alfresco dining possible). The kitchen preps a variety of Italian-accented seafood dishes. A handful of non-seafood options (chicken, pork, veal, steak) appeals to landlubbers.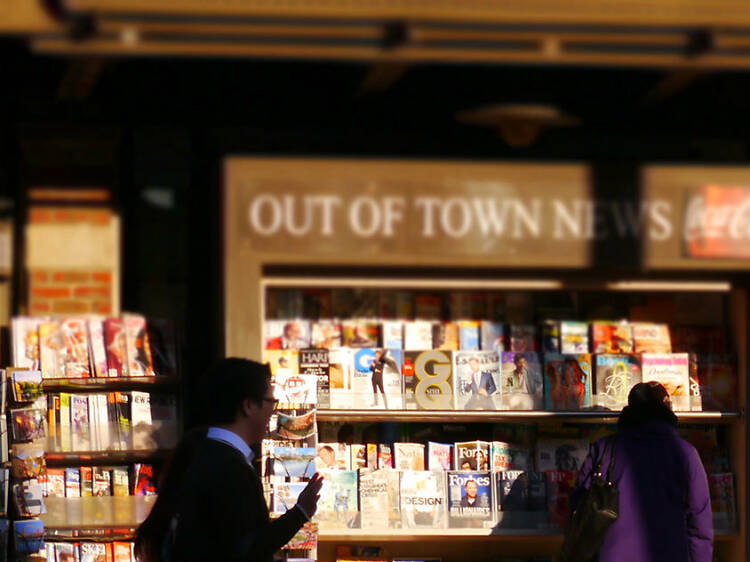 22 things that only make sense to Bostonians
They may puzzle out-of-towners, but these things seem perfectly normal if you call the Hub of the Universe home. 1. Double-parking on even the narrowest street is acceptable for any errand or event shorter than a feature film. 2. Rotaries aren't "roundabouts" or "traffic circles"; they're designated sites for total chaos, and if you slow down in one, we will rear-end your car. 3. There's no such thing as Manhattan clam chowder. That's just salsa with fish in it. 4. The concept of "inbound" and "outbound" trains on the T. 5. No matter the size, if you order "coffee regular" at Dunkin Donuts you'll always get the same (prodigious) proportions of sugar and milk dumped into it. 6. The entire state west of Route 128 is Western Mass. Anything past I-495 is pretty much Ohio. 7. Self-contradictory speech. If you say you love the Bruins, and the guy next to you at the Garden says, "So don't I!" it means he loves them more than you do. 8. The North End has the best pasta, Southie has the best bars and Central Square has the best drugs. 9. It is necessary to choose a favorite Wahlberg. 10. This isn't "Beantown," it's "the Hub of the Universe," because we have more history than the next three cities put together, and whatever the season our sports team just beat your sports team. 11. Many streets randomly have a different name every mile or so. You're driving down Tremont Street—no, Columbus Ave—no, Seaver Street, and why'd you want to go to Grove Hall, anyway? 12. And if you can find a