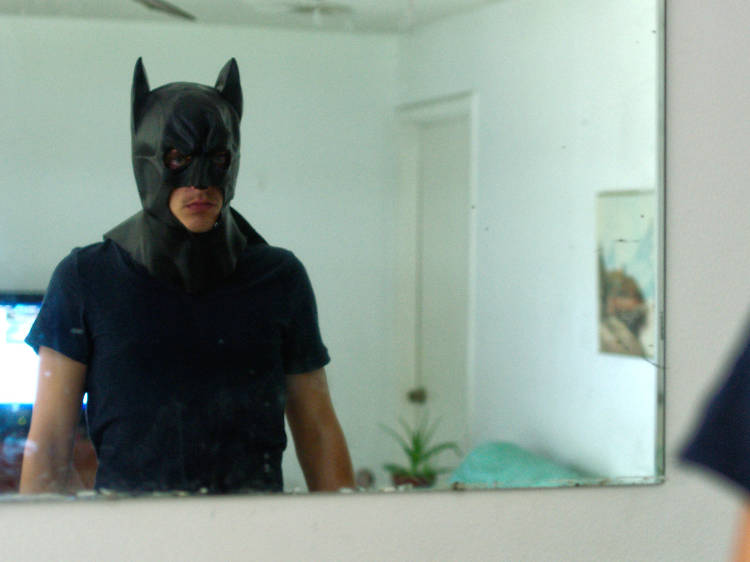 Dark Night
The clue is in the title of this engrossing yet maddeningly self-conscious arthouse musing on America's lust for violence. Its source is a 2012 mass murder, when a gunman walked into a Colorado cinema screening the Batman movie 'The Dark Knight Rises' and killed 12 people. However, the specifics of that event are referenced at the start of this drama, leading us to assume we're watching a copycat at work. As well as seeing the apparent murderer, we're invited to follow the lives of several troubled individuals over a single day, all of whom, we realise, are headed to that fateful screening. There's a military veteran, cleaning his weapons, and a selfie-obsessed girl failing to make it as a YouTube star. Each is located, often rather beautifully, in a world of parking lots and low-rise malls, picket fences, swimming pools and highways to nowhere. The obvious comparison to make is with 'Elephant', Gus Van Sant's dramatisation of the Columbine school massacre. But while first-time director Tim Sutton's film shows plenty of initial promise, it's increasingly a troubling experience, lacking the bravery to assert anything beyond the vaguest truism – that violence begets violence.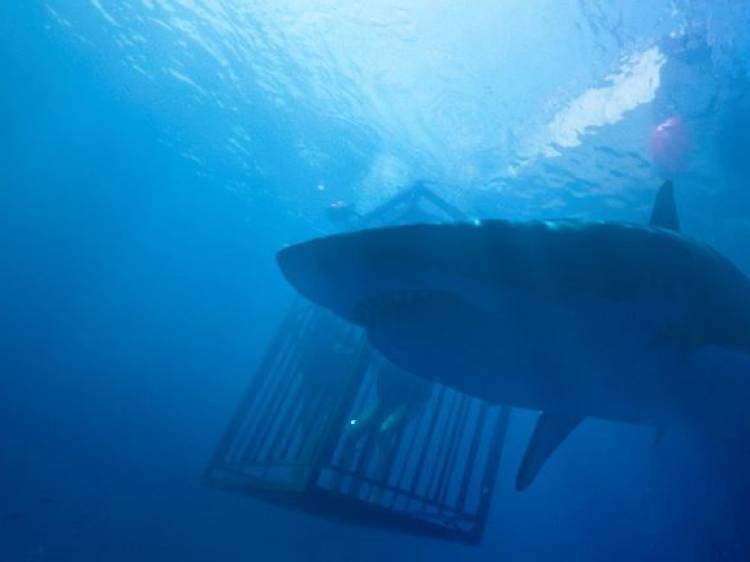 47 Metres Down
'Just think of the pictures!' exclaims a smiling girl in a bikini (Mandy Moore) to her recently single sister (Claire Holt), also smiling in a bikini. The sun is shining in Mexico, and Lisa and Kate are feeling adventurous. How can they show the ex what free spirits they are? By watching hungry sharks from the confines of a rusting boat cage, of course. Next thing they know they're 47 metres below sea level, with oxygen running low and the sharks circling in the murk overhead. This is the kind of film that exploitation master Roger Corman would've knocked out by the truckload in the '60s and '70s. Yes, there are shots of writhing female limbs fighting off dead-eyed predators. No, there aren't any surprises in store. But in its atmospheric soundscape, cinematography, taut characterisation and storytelling, this is a very involving genre thriller. 
Wish Upon
When Jonathan (Ryan Philippe) discovers an ancient wish pot in a wheelie bin, his teenage daughter Clare (Joey King) is granted seven wishes. But each comes at a bloody price in this eye-scratchingly bad high school horror. What would you wish for? World peace? Instagram fame? Or maybe for Hollywood to stop making horror films so needlessly violent, so deeply cynical, so aggressively targeted at teenage girls? There are attempts at human drama here, like when Clare mourns the loss of her mum through surrealist paintings, or when Jonathan finds solace in bin-diving kleptomania – coming across that dreaded Chinese box. Yet the priority here is how creatively the cast can be killed off by the cosmos. 'Wish Upon' claims to be based on English author WW Jacobs's 1902 supernatural short story 'The Monkey's Paw'. In reality, it's a mix of 'Mean Girls', 'Final Destination' and the 'Insidious' franchise, on which director John R Leonetti worked as a cinematographer. How much longer can Hollywood studios cater so brazenly for a mass teen audience? Salt beef, artisan coffee and flamingos: it's the best bits of Golders Green
Latkes, lattes and lemurs: they're all here in north London Why go there?  Taking its name from the Godyere family, who lived here in the fourteenth century, this leafy suburb of north London may forever be associated with its Jewish community. Quieter than most parts of the city during weekend days, Golders Green is a multicultural late-night hangout whose kosher eateries sit alongside Lebanese, Japanese, Korean and Italian restaurants. Golders Hill Park, which borders with Hampstead Heath, is ringed by some of the finest and oldest pubs in London. Where to eat? Sami's (Golders Green Road) serves a wide range of dishes, including goulash, Israeli salad, latkes and salt beef in pitta. If you're on the move, Carmelli Bakery (Golders Green Road) is renowned among local residents for its bagels and pastries. Kids will love the frozen yogurt at Soyo and the ice cream at Bella del Gelato (both Golders Green Road). For pizza, try L'artista (Finchley Road), and Likya Turkish Grill (Golders Green Road) for top shawarma. There's also great East Asian food to be had – the result of a burgeoning local community – at Café Japan and Nu Nosh (both Finchley Road). Ben Rowe           And where for a drink? For a caffeine hit, pick up an artisan coffee at Piacere (Finchley Road) – you'll probably find its breakfast menu tempting too. For something stronger, there's The Spaniard's Inn (Spaniards Road), one of London's oldest pubs, which features in Charles Dickens's 'The Pickwick Papers'. Th