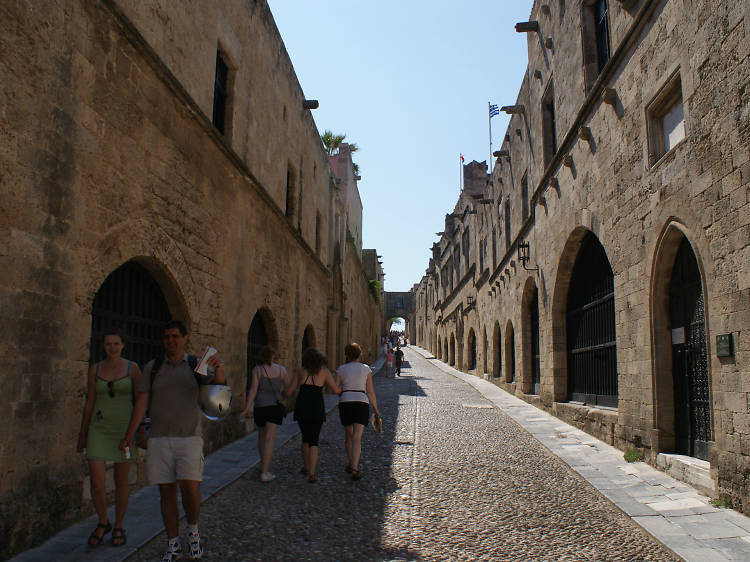 Photograph: Courtesy CC/Flickr/David Spender
What is it? The cobbled Street of the Knights is one of the best preserved medieval streets in Europe.
Why go? Strolling this street makes it easy for one to imagine what it must've been like in the era of knights that ruled fourteenth century Europe. Cobblestones, stone walls and grand iron doorways are still intact as well as the medieval inns which hosted the soldiers of the Order of the Knights during a time when Rhodes Town was a thriving multinational trading port and city.