The 9 best things to do in Rhodes
From ancient temples and churches to lush valleys and relaxing beaches, here are the best things to do in Rhodes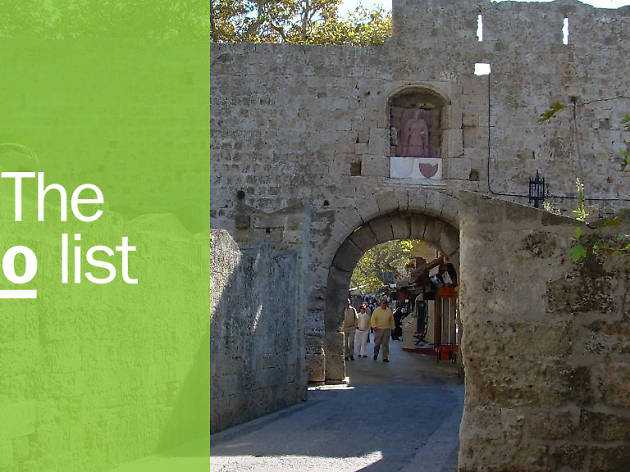 The best things to do in Rhodes heavily rely on the island's history, which is unlike anywhere else in Greece.
Its position in the Aegean Sea once placed it at a crossroads of trade and sea-faring. Today, the entire island's a time capsule telling stories of the different civilisations who have called this place home.
Visiting the medieval city of Rhodes is like walking through a time machine that will spit you out into a world of trusted knights and fairytale castles. Here, buildings are preserved, easy to explore and admire. (In 1988, it was listed as a UNESCO World Heritage Site.) Ancient temples stand alongside medieval walls as well as churches, mosques and other structures influenced by the occupiers of eras gone by.
Once you're done soaking up all that history, there are still homely villages, lush valleys, beautiful hotels and relaxing beaches to discover.
Done something on this list and loved it? Share it with the hashtag #TimeOutDoList and tag @TimeOutEverywhere.
Find out more about how Time Out selects the very best things to do all over the world.
Best things to do in Rhodes
10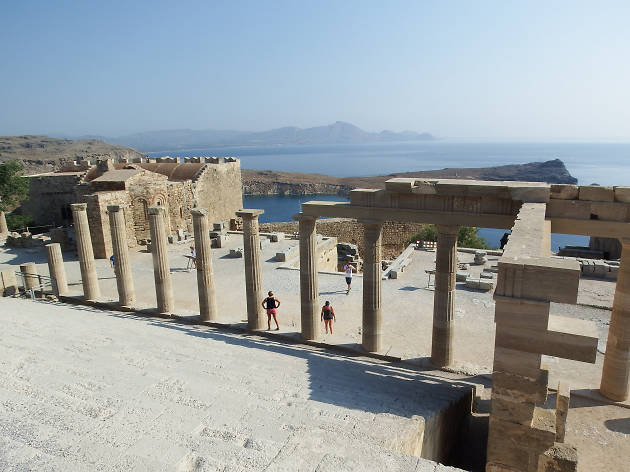 Photograph: Courtesy CC/Flickr/Matthew Goulding
What is it? At the top of the hill, looking down over Lindos village, you'll find this ancient citadel.
Why go? A 15-minute hike brings you from Lindos to the monumental gates of this citadel. Inside you'll find an ancient temple, a castle, and stunning views of the region. As you walk through the marble ruins, the remnants of the island's different occupiers seem to be stacked upon another. The Knights of Saint John left their mark with a medieval castle while the Roman influence is seen with a temple dedicated to the second-century emperor Diocletian. The ancient Greeks built elaborate roofs on the upper levels, dedicated to the goddess of wisdom Athena.
Looking for a place to stay on Rhodes?
We've combed the rest of the island too to bring you a carefully edited selection of Rhodes hotels, from boutique bolt-holes in the shadow of Lindos' acropolis to seriously stylish sea-facing spa resorts.