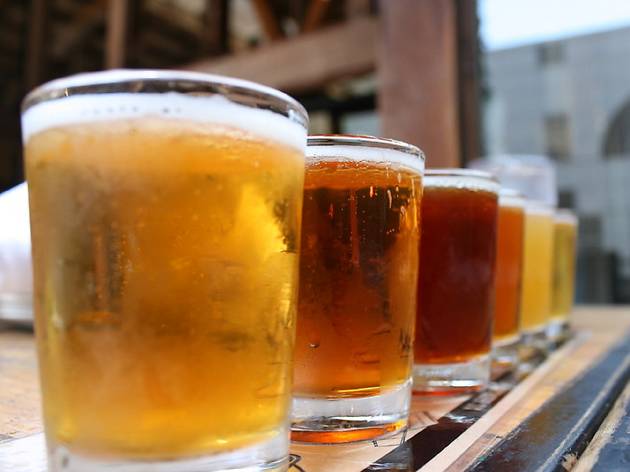 The 13 best breweries in San Diego for a well-crafted pint
Check out the best breweries in San Diego for hoppy ales, malty lagers and mouth-puckering sour beers
San Diego is to craft beer what Napa is to wine. Well-renowned as the Capital of Craft, the sunny coastal town saw its craft beer scene take shape in the 1980s with the pioneering brewpub Pizza Port, followed by a secondary wave of breweries including Stone and Alesmith. As these initial spots flourished, they fostered subsequent generations of brewers who would eventually branch out on their own. Today, the resulting domino effect has fostered more than 150 independent breweries in San Diego county (and the nightlife in San Diego is beer-heavy as a result). Time your visit during the epic San Diego Beer Week in November (look for cheap hotels in San Diego here), and you'll sample the region's latest trends and offerings. For every other time of the year, the following list should provide a worthy overview of the best breweries in San Diego's booming craft beer scene.
RECOMMENDED: The best things to do in San Diego
Best breweries in San Diego
Feeling hungry?
If you'd rather sip a craft beer or share a flaming cocktail bowl than dance until 4am, you'll love the laidback nightlife in San Diego. The craft beer mecca of California seemingly sports one brewery for every hundred residents, and its flourishing cocktail scene has hipsters sipping labored concoctions on rootops, in arcades and even in donut shops. Plus, the city's tropical environs have inspired a reinvigorated tiki scene that's lured the world's largest gathering of Mai Tai worshippers, Tiki Oasis. After catching the sunset, stroll San Diego's varied neighborhoods, and you'll discover the laid-back beach town keeps humming long after the surfboards have been stowed and the kids have gone to bed. RECOMMENDED: The best things to do in San Diego