You may not know his name, but you've definitely seem Nigel Sussman's work. Love the salads at Mezzo? That's his mural along the back wall. Frequent the Lanesplitter on Telegraph? Those are his massive pizzas on the side of the building. The 34-year-old illustrator has been beautifying the streets of downtown Berkeley and Oakland since moving to the East Bay three years ago. We sat down to chat his work, favorite beer and keeping Berkeley beautiful.
What first attracted you to Berkeley?
I moved to Berkeley from San Francisco three years ago and haven't looked back. I love it here. It's urban yet has a very local neighborhood feel. I love being able to walk to the best markets, shops and restaurants downtown, and to the San Francisco Bay.
Your murals can be seen all over Telegraph Avenue. What kind of relationship do you have with the city?
It all started when I came across a classified ad posted by the Telegraph Business Improvement District looking for someone to do a mural on a large construction facade on the corner of Telegraph [Avenue] and Dwight [Way]. From there, I got other commissions to do similar works along the street. Although temporary, the pieces create a lasting experience. While I was painting, so many people stopped by to talk to me and ask about it. I love how art can bring people together and start conversations.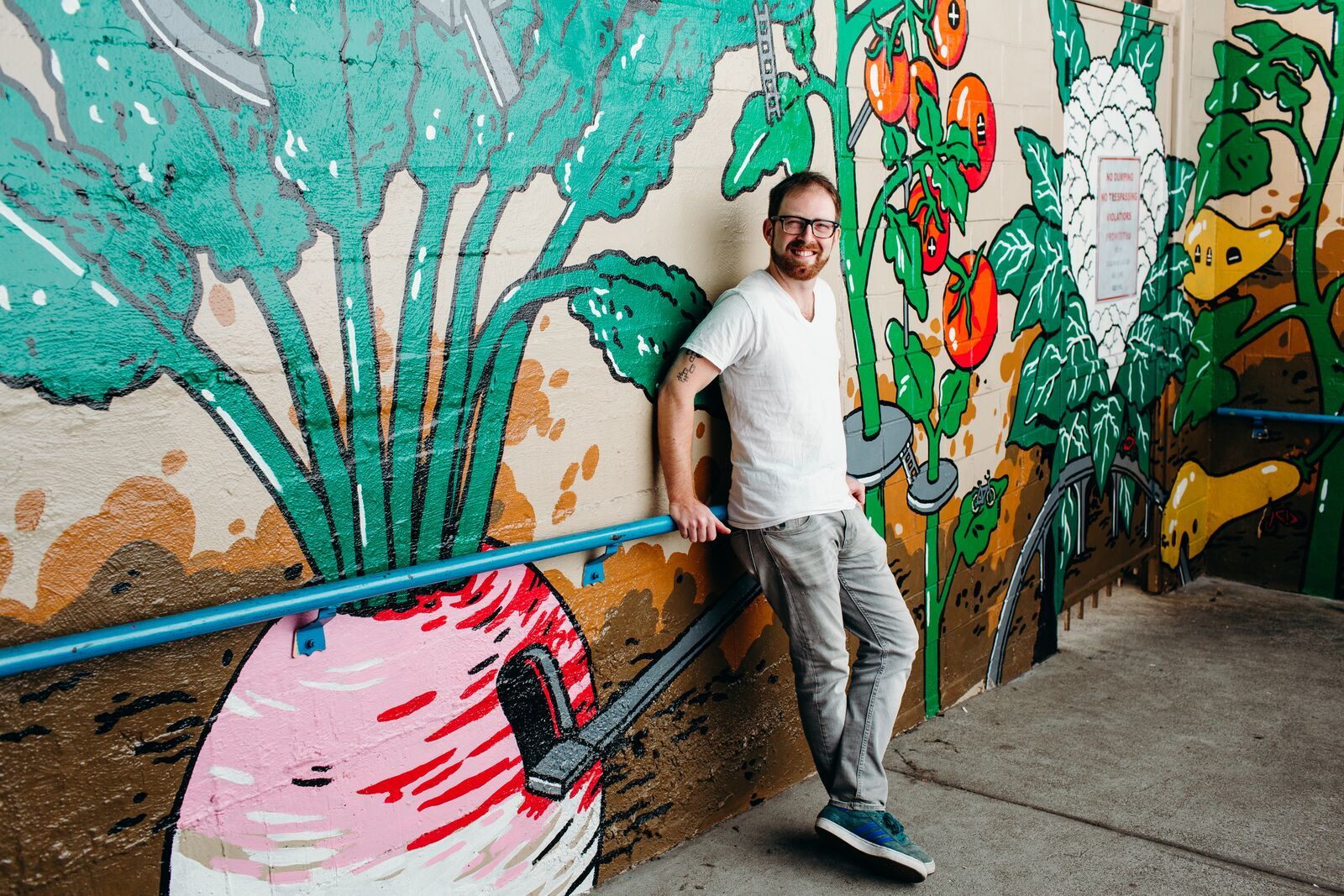 What's your favorite place that features your art?
To pick a favorite is tough, but my current favorite in Berkeley is the Urban Garden mural on Sather Lane. It's kind of hidden, but I like how the piece transforms the space from a dismal alleyway to a bright and pleasant spot.
Top three favorite spots in Berkeley?
Fieldwork Brewing Co. (1160 Sixth St), East Bay Spice Company (2134 Oxford St) and Lanesplitter Pizza (2033 San Pablo Ave).