San Francisco neighborhoods
Explore the color and variety that San Francisco neighborhoods have to offer
Where to eat and drink in the Mission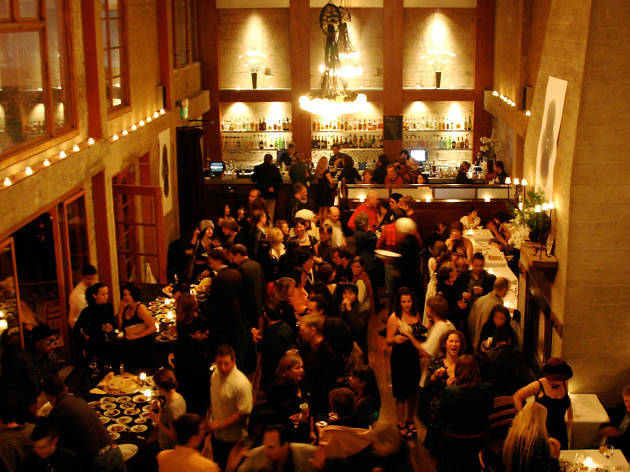 Foreign Cinema
Fifteen years in, Foreign Cinema is now something of a venerable elder on the Mission hipster scene. Chef/owners Gayle Pirie and John Clark refuse to rest on their laurels, however, and the restaurant arguably improves with each passing year. The interior features an open-air courtyard where classic foreign films are screened against the back wall (there are tableside speakers for those who want to listen). But the focus is still the exceptional food, a seasonal selection of locally interpreted Mediterranean dishes such as lamb mixed grill with couscous, chickpea and lentil tagine, house-cured anchovies, and more than 20 varieties of oysters. At the hugely popular brunch, the organic fruit "pop tarts" are a must. Or try happy hour at cool adjacent bar, Laszlo.
Book online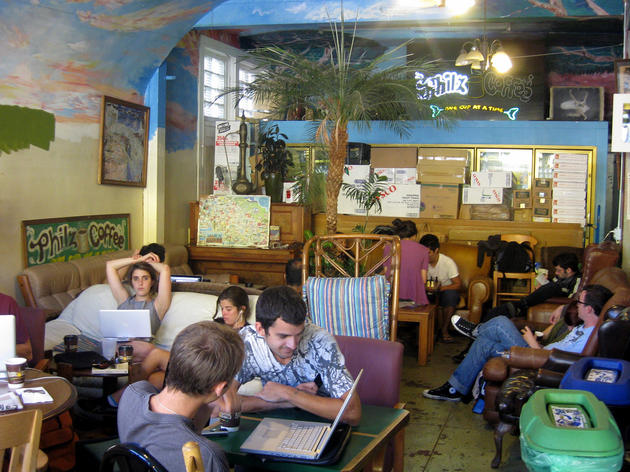 Philz Coffee
If drip is your thing, your best cup of coffee is at Philz, where more than 20 different secret blends known only to founder Phil Jaber and his son, Jacob, are individually filter-drip brewed and poured to your exact specifications. The original café on Folsom and 24th Street that opened in 2003 has since been augmented with a half-dozen city locations and a half-dozen more sprinkled throughout the North, East and South Bays. The formula remains the same: Walk up to the bar and the barista will help you choose a blend that they think you'll like, watch it being made, then add milk and sugar to taste. Local favorite blends include nutty Jacob's Wonderbar, rich Mocha Tesora, and the ultra-strong Code 33, crafted for the SFPD.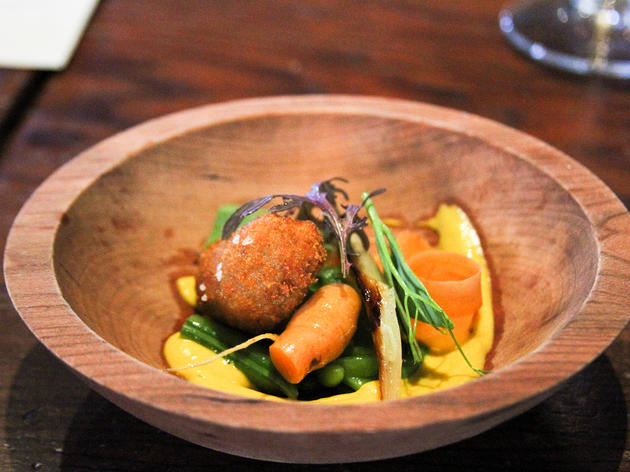 Flour + Water
Though Flour + Water's menu has recently been expanded with two to three meat, poultry and fish options, pasta and pizza are still the stars of the show. The kitchen staff slaves over every ingredient, cultivating and coddling textures and flavors until they meet the restaurant's exacting standards. Melt-in-your-mouth pastas are house-made daily, as is the salumi—whole animals are butchered on site and each part is used, from snout to tail. Pizzas from the Italian wood-fired 900-degree oven take exactly two minutes to cook, and arrive exquisitely thin with perfectly blistered crusts, topped with delicacies like fior di latte, squash blossoms, house-made pork sausage, and calabrian chili. The $65 five-course pasta tasting menu is worth the splurge. Book as far in advance as you can—the place is ridiculously popular. Or get there at 5:30pm and try for one of the walk-in spots.
Book online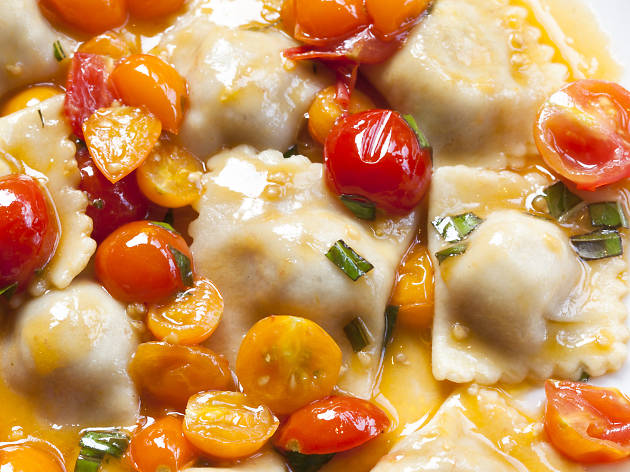 Delfina
Chef/owner Craig Stoll favors simplicity over whimsy, and tradition over fashion. Yet his food is never ordinary: Fresh pasta, fish and braised meats find the perfect balance of flair and flavor. The menu changes daily, reflecting Stoll's desire to stay on his toes. Recent standouts include garganelli pasta with liberty duck ragů and pancetta-wrapped rabbit saddle. Stoll's casual Pizzeria Delfina (415-437-6800) is next door, serving some of the best thin-crust pizzas in town. The Clam Pie with cherrystone clams and hot peppers is a perennial favorite.
Book online
See more in the Mission