Bars
All the best San Francisco bars, including bar reviews and editors' picks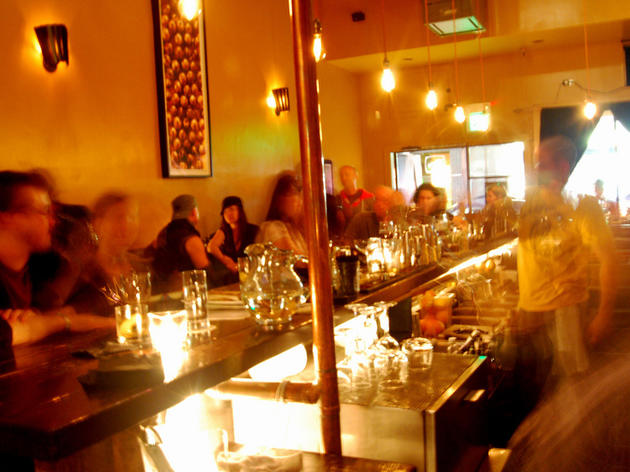 The best cocktail bars in San Francisco
Since the mid-aughts, some of the best bars in San Francisco have been at the cutting edge of craft-cocktail innovation, and though sophisticated beverage programs have caught fire in cities across the globe, Bay Area cocktail bars continue to deliver new and novel drinks that play to the bounty of fresh ingredients. Trailblazers like Bourbon and Branch continue to hold ground with a bedrock of precisely made classics from the Prohibition and pre-Prohibition eras, while their successors have brought a diversity of tipples to satsify every thirst, from elevated tiki drinks to revolutionary riffs on the Negroni. Some of the best San Francisco restaurants house exceptional bars, such as creative-cocktail star Beretta. And, of course, the city has no shortage of gay bars. To take a Gold Rush era walking tour of San Francisco (cocktails included), click here.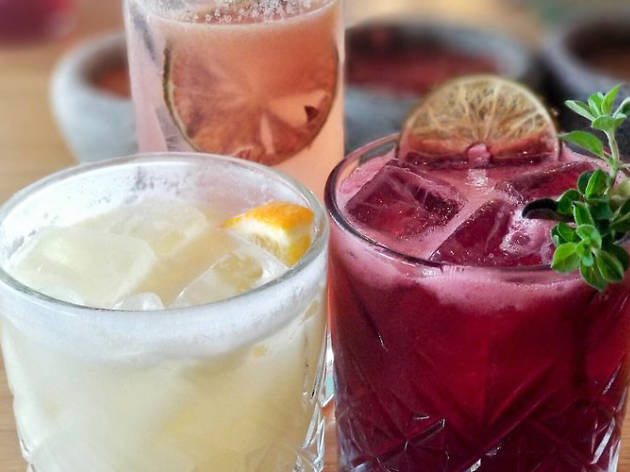 The best mescal bars in San Francisco
San Franciscans are getting in touch with their Mexican roots (after all, the Golden State was part of Mexico only 160 years ago) with frequent pilgrimages to Oaxaca and a wide-armed embrace of all things agave. If you can't travel South of the Border, head to these local bars for some of the largest mescal selections in the United States.
The best wineries in Sonoma
Some liken Sonoma to Napa's mellow, less snooty cousin. You'll find the same lush, rolling landscape, but blessedly fewer wine buses and bachelorette parties. (The tasting fees tend to skew more affordable, as well.) But that's not to say Sonoma has any less pedigree. Here, historic landmark wineries abut buzzy newcomers. Whether you're looking for a low-key picnic spot, a hiking trail forgiving of a pinot buzz, or an Instagram-worthy wine cave, you'll find it in Sonoma. RECOMMENDED: Best wineries in Napa Valley to taste world-class wine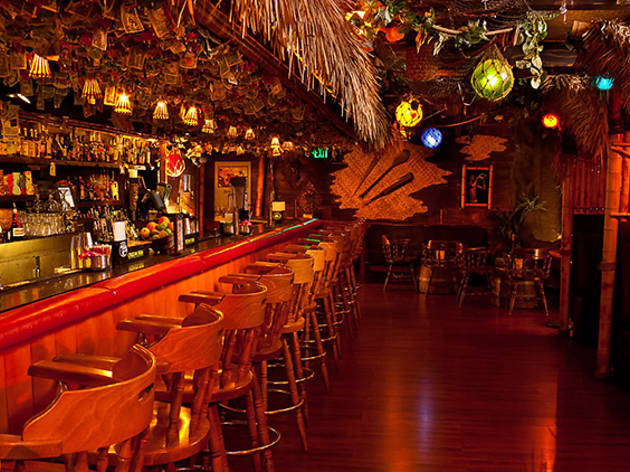 The best tiki bars in San Francisco
Since the 1930s, the tiki trend has popped up in bars all over the country, bringing umbrella-topped libations to gritty dive bars and swanky cocktail bars in San Francisco and the East Bay alike. Some cities have lost their fascination with the tropical fad, but in the Bay Area, the tiki torch has never gone out. Since the iconic Trader Vic's (which, while no longer one of the best tiki bars in the area, is still certainly worth mentioning) opened in 1936, quenching our thirst for themed refreshment has been one of the best things to do in San Francisco. With more than 15 tiki bars to choose from, there are bound to be some tiki wannabes in the mix, so we hit the road and sipped Mai Tais from San Mateo to Alameda. Here, without further ado, the ten best tiki bars in the Bay Area.  RECOMMENDED: The best speakeasies in San Francisco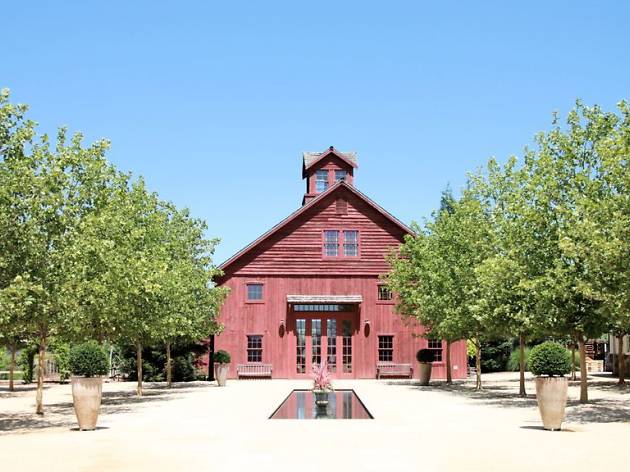 Best wineries in Napa Valley to taste world-class wine
The Bay Area draws young winemakers like New York attracts artists—every year, oenophiles crown a new crop of hot, up-and-coming vintners, whether they're working from the rocky Central Coast or a warehouse in Berkeley. But there's something to be said for rediscovering the OG classics. These Napa wineries offer the quintessential Wine Country experience, whether you're seeking inspiring vineyard views, hidden-gem caves, an abridged wine-making education, or simply some standout Cabs. RECOMMENDED: The best Napa hotels