Heads up! We're working hard to be accurate – but these are unusual times, so please always check before heading out.
The 10 best things to do in San Juan
Explore cobbled streets, tour Casa Bacardi and cool off with a piña colada are some of the best things to do in San Juan
Colorful San Juan, with its cobblestone streets and colonial buildings, is a one-stop shop for history, culture, gorgeous beaches, piña coladas, nightlife and adventure activities. And, if you're a US citizen, your phone works, your dollars are accepted and you don't need a passport to visit. But we can't talk about Puerto Rico without discussing the devastation that occurred on the Caribbean island in September 2017, when hurricanes Irma and Maria landed one after the other. Many rural areas are still in the process of rebuilding. The good news is, the doors have once again opened to travelers. And visiting – spending cash on tourism – is the best way to support the country. Here are some great things to do in the capital, San Juan.
Done something on this list and loved it? Share it with the hashtag #TimeOutDoList and tag @TimeOutEverywhere.
Find out more about how Time Out selects the very best things to do all over the world.
Best things to do in San Juan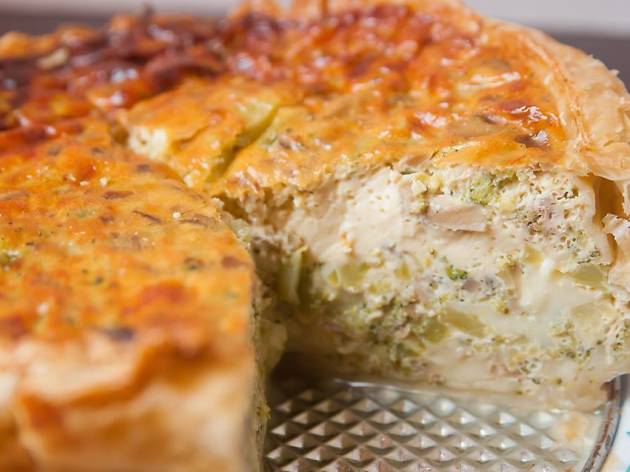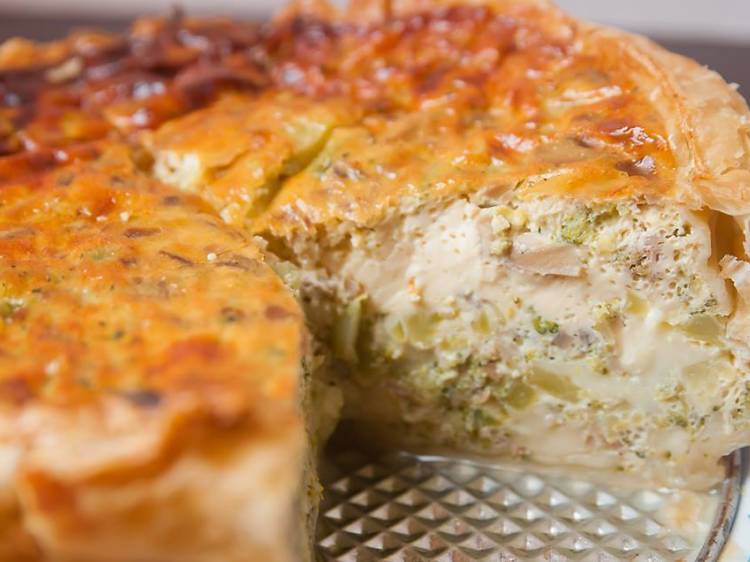 Photograph: Barrachina
What is it? It's agreed that the piña colada was first mixed in San Juan, but then things get a little blurry. The exact bar where the pineapple and coconut cream cocktail was conceived is hotly debated, but Barrachina is one possible birthplace.
Why go? We like Barrachina for its location in Old San Juan. Sip Puerto Rico's national drink in the two-century-old colonial courtyard, filled with tropical foliage.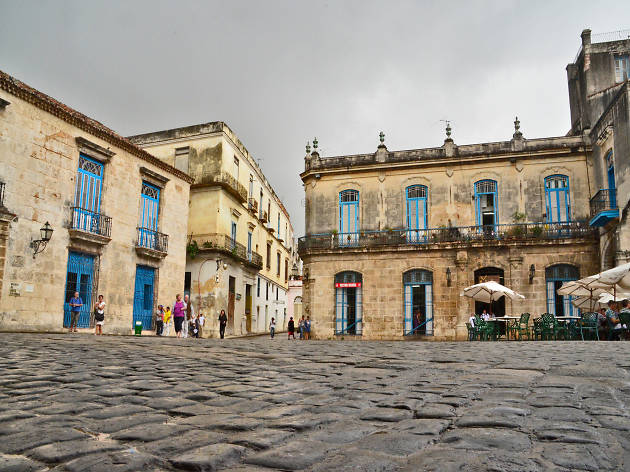 Photograph: Shutterstock
2. Castillo de San Cristóbal
What is it? A fort in Old San Juan, originally built by the Spanish to protect the city from attacks.
Why go? The Spanish protected Puerto Rico fiercely, as the first major island with fresh water, food and shelter that they could reach when coming from Europe – hence the sheer size of Castillo de San Cristóbal, which stands strong on 27 acres. It's impossible to miss while walking around Old San Juan and definitely worth a visit for the sweeping ocean views, as well as its impressive defense tunnels.
Photograph: Casa Bacardi
What is it? The house of Bacardi opens up the doors of its impressive colonial-style building for rum tastings and tours.
Why go? Just a short ferry ride across the bay from Old San Juan, the Casa Bacardi tour takes you through the rum-distilling process, as well as the history of the spirit. You'll have the opportunity to fill your bottle from an exclusive Bacardi barrel and, for added fun, the facility has a waterfront bar – the Bat Bar Pavilion.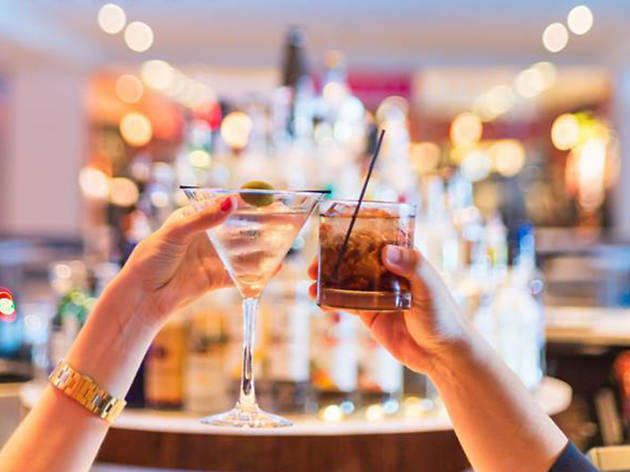 Photograph: Courtesy La Factoría
What is it? La Factoria is a popular speakeasy, famous for having several different rooms, craft cocktails and a loose association with Justin Bieber.
Why go? Long before the 'Despacito' music video was filmed here, La Factoria was famous for serving some of the best cocktails in Puerto Rico – and the world. Located on the corner of Calle San Sebastián and Calle San José, the bar has several rooms, some of which serve food. It doesn't have a sign: look out for one that says 'Hijos de Borinquen' or follow the music.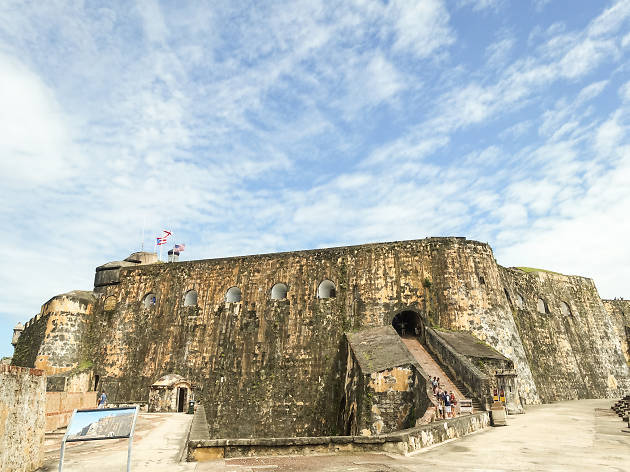 Photograph: La Princesa
What is it? The current office of the Puerto Rico Tourism Company was once a jail known as La Princesa.
Why go? Built in 1837, this building on Paseo de la Princesa was a functioning prison up until 1965. It now houses a rotating art exhibition, as well as information on tourism in Puerto Rico.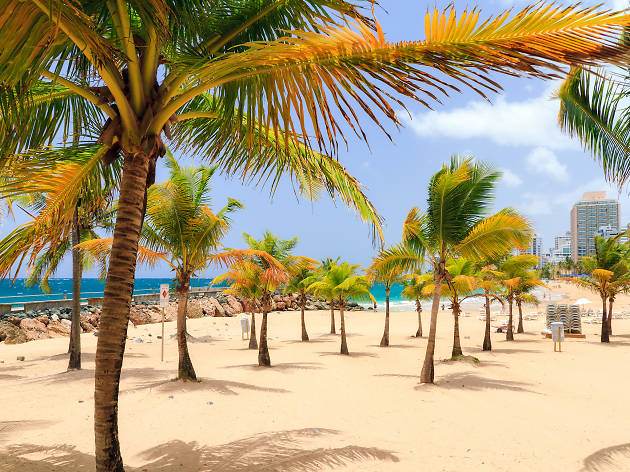 Photograph: Condado
What is it? Condado, a seaside strip just east of Old San Juan, is known for its white-sand beaches.
Why go? If you've seen all of Old San Juan, head over to Condado, just 15 minutes away. The neighborhood is filled with shops, restaurants and large resorts – all sitting next to gorgeous beaches.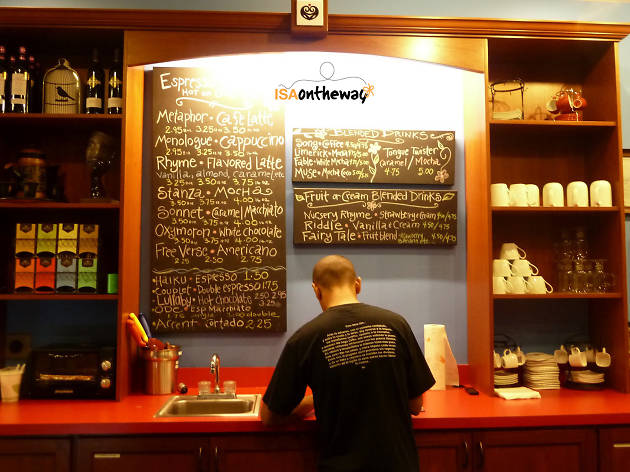 Photograph: Poet's Passage
What is it? Poet's Passage is a coffee and gift shop in Old San Juan that frequently hosts open mic and live poetry events.
Why go? This plant-filled space serves daily lunch specials and provides a great spot for relaxing and experiencing some of the incredible talent found on the island.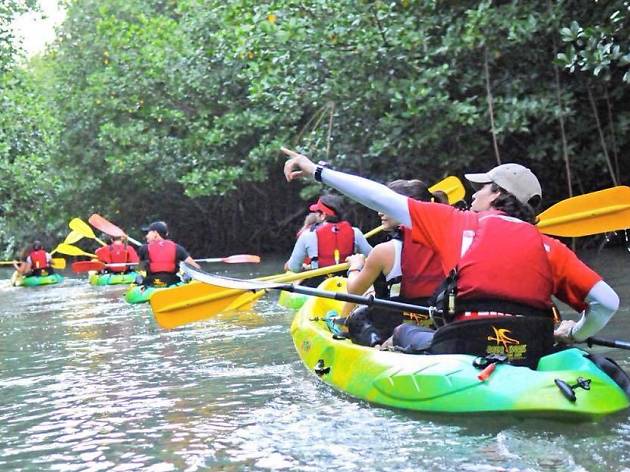 Photograph: Bio Bay Kayak Tour
What is it? The waters of Laguna Grande's 'bioluminescent bay' glow in the dark, due to the tiny plankton that light up when disturbed.
Why go? The bays are starting to glow again, and tours are slowly resuming after Hurricanes Irma and Maria. So head east from San Juan for the evening and take a kayak out to witness the magical, twinkling waters.
Photograph: Shutterstock
What is it? One of the main streets in Old San Juan, where you can find a plethora of stores selling local wares, artwork, and Panama hats.
Why go? Old San Juan has an interesting mixture of finds for the avid shopper. Calle Fortaleza and Calle San Francisco, which runs parallel, have shops with everything from fine jewelry to cigars and local art.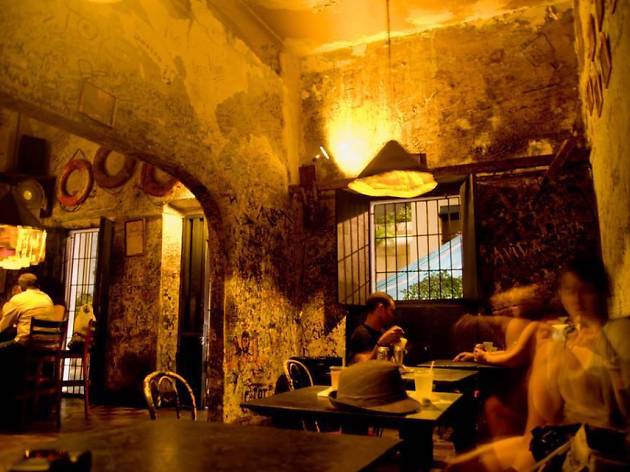 Photograph: Calle Fortaleza
What is it? El Batey, a slightly grungy dive bar that's been serving cold beverages to travelers and locals for more than 40 years.
Why go? There's an ever-changing cast of colorful regulars who have been coming to El Batey for decades. In Old San Juan, which changes to the glitz and glam demands of cruise ship passengers and solo travelers, it's nice to experience a place that looks and feels like it hasn't changed at all.