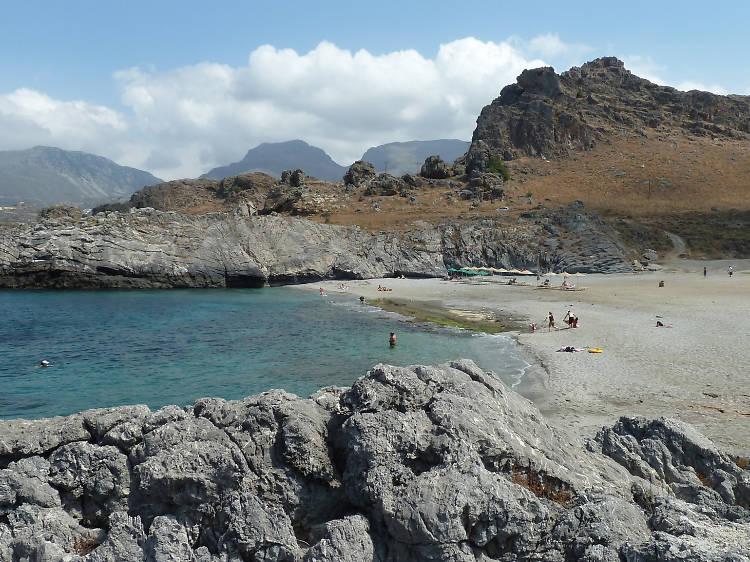 Photograph: Courtesy CC/Flickr/Kostas Limitsios
What is it? Tucked in the lower part of Oia, Ammoudi Bay is a tiny fishing village with a charming little dock. The water here sparkles deep blue and light turquoise – it's holiday-brochure perfection.
Why go? The craggy coves here are perfect for a refreshing swim between sea rocks. It's also one of the best places to find traditional Greek seafood tavernas, including the traditional Katina's Taverna, where the tables are set just inches from the sea.