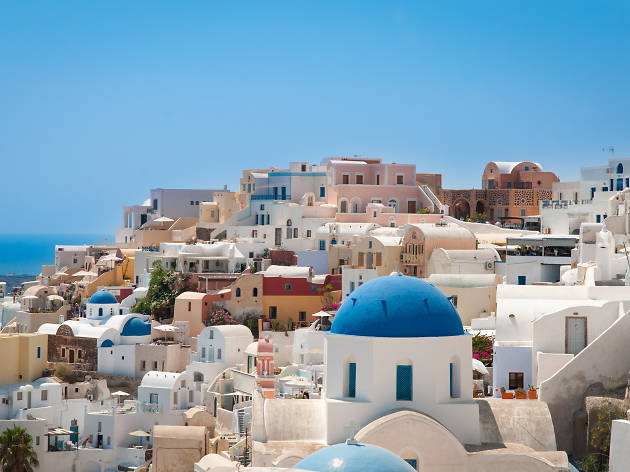 Where to stay in Santorini
Looking for where to stay in Santorini? Check out these five beautiful neighbourhoods
Santorini's multi-coloured cliffs have earned the island a reputation for being the most beautiful in Greece, making your decision about where to stay in Santorini a very important one.
The sunsets blaze across the sky here, the beaches boast beautiful colours, the archaeological sights tell ancient stories, and wind-beaten vineyards produce wines that are world class. There are plenty of things to do and see in Sanotrini, which begs the question: what neighbourhoods should you consider staying in? You could opt for a clifftop area where you can enjoy views over the villages nestled into the sides of the island, you could relax in a quiet inland village or you could head to a series of hamlets positioned near to the volcanic sand beaches on the coast.
Looking for specific hotel recommendations? We've got those as well, of course.
Where to stay in Santorini
Ready to plan your trip?
The scenery here seems crafted by the Greek gods. There's plenty for explorers, foodies and culture vultures to discover, from archaeological sites to swimming spots and, of course, friendly hotels, brilliant wine and Mediterranean food.