Santorini
Welcome to Time Out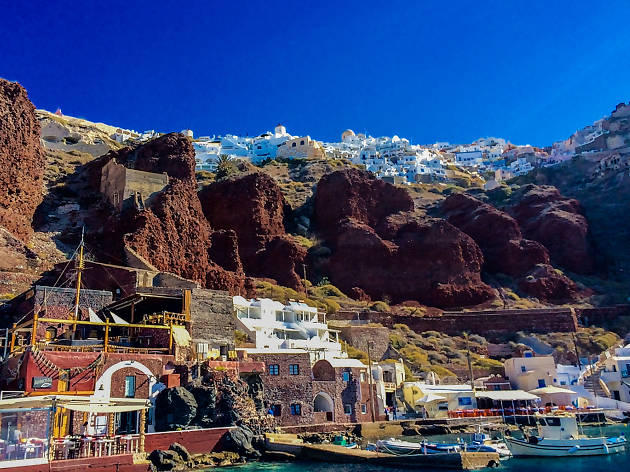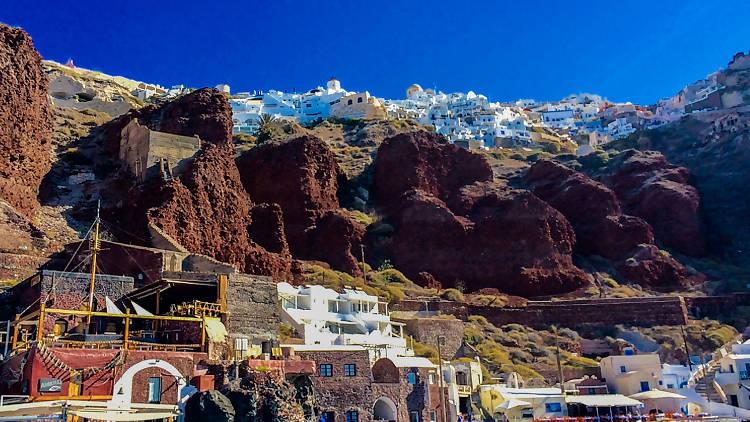 The ultimate guide to Santorini
The best of Santorini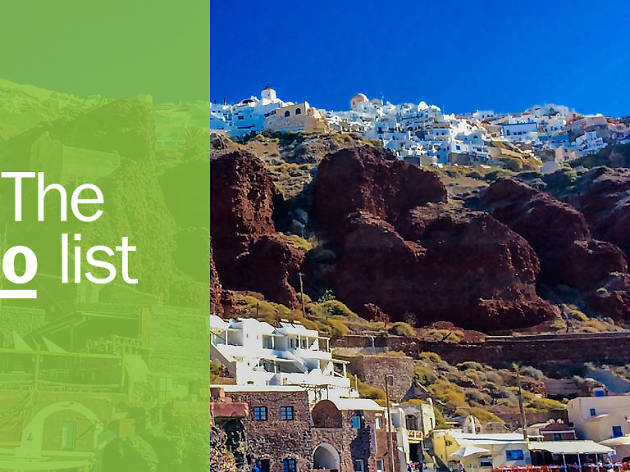 There's nothing quite like standing at the top of the multicoloured cliffs that Santorini is famous for. This island is one of the most unique destinations in the world, and not just because it's in the huge crater of a volcano. The scenery here seems crafted by the Greek gods: whitewashed villages crown the island with views over its sea-flanked edges, rural vineyards span huge stretches inland and the beaches are black, red and out of this world. There's plenty for explorers, foodies and culture vultures to discover, from archaeological sites to swimming spots and, of course, friendly hotels, brilliant wine and Mediterranean food. Done something on this list and loved it? Share it with the hashtag #TimeOutDoList and tag @TimeOutEverywhere, or find out more about how Time Out selects the very best things to do all over the world.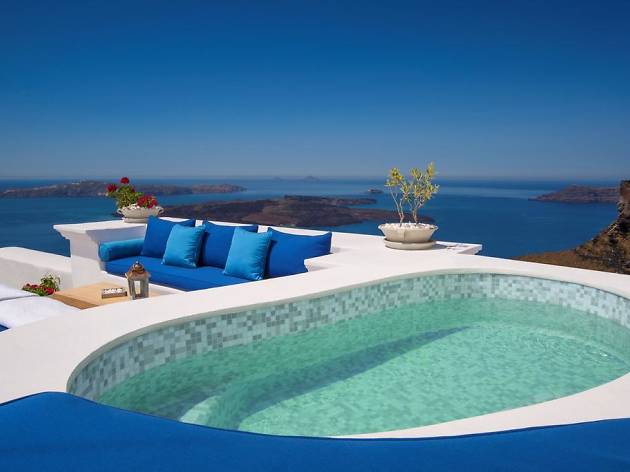 Even from a distance, Santorini is a sight to behold. Surrounded by the azure Aegean sea and home to its famous flooded caldera, it's a true gem of the Cyclades. This is the Greece that attracts tourists from all across the globe: the sugar cube-like houses glinting in the sunlight and the domes of Orthodox churches sending flashes of blue through the landscape. The only trouble, of course, is that the island is almost too attractive. On the days when a cruise ship has docked, Santorini's largest towns, like Fira and Oia, become packed with visitors. But don't let that put you off. If you know where to look, there's plenty of lesser-known, picture-perfect spots to stay in away from the hustle and bustle. Start your holiday here.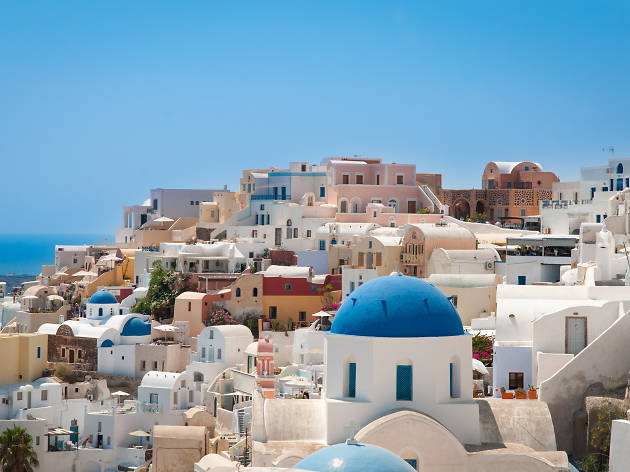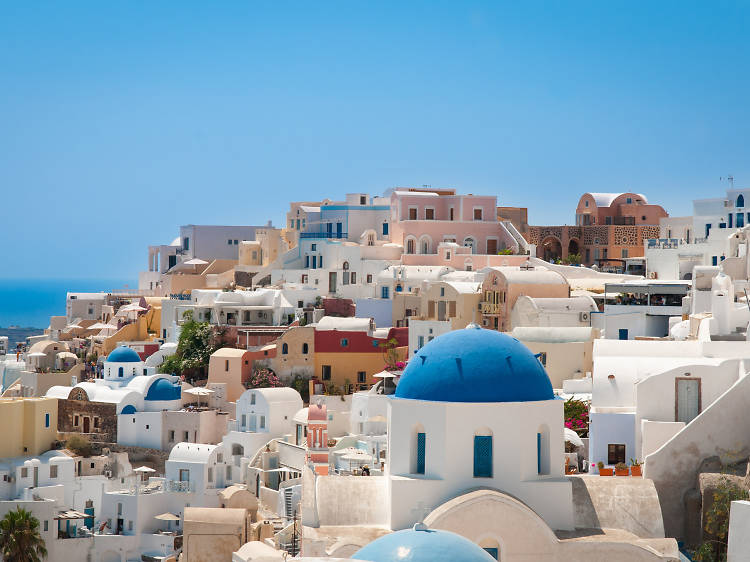 Santorini's multi-coloured cliffs have earned the island a reputation for being the most beautiful in Greece, making your decision about where to stay in Santorini a very important one. The sunsets blaze across the sky here, the beaches boast beautiful colours, the archaeological sights tell ancient stories, and wind-beaten vineyards produce wines that are world class. There are plenty of things to do and see in Sanotrini, which begs the question: what neighbourhoods should you consider staying in? You could opt for a clifftop area where you can enjoy views over the villages nestled into the sides of the island, you could relax in a quiet inland village or you could head to a series of hamlets positioned near to the volcanic sand beaches on the coast. Looking for specific hotel recommendations? We've got those as well, of course.