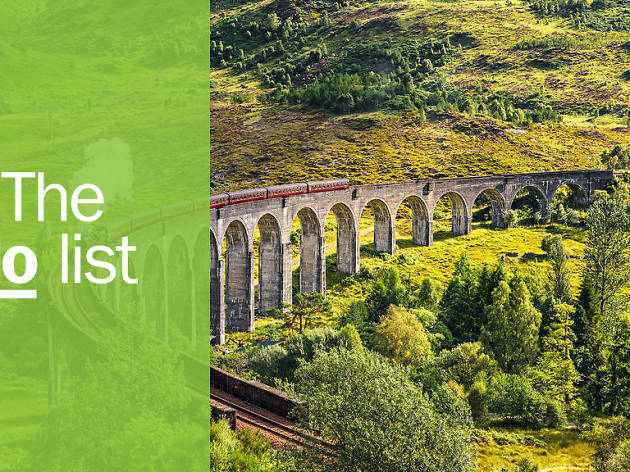 The 12 best things to do in Scotland
From the highlands to the islands, discover a thriving nightlife and foodie scene with the best things to do in Scotland
Scotland is a country famed for its natural beauty—its rolling glens and hills, its windswept western isles and pristine lochs—and, while we're not arguing with any of that, it's also true that there's loads more going on than pretty flora and fauna here: hence our list of best things to do in Scotland.
Shift your focus from the scenic surroundings and comfortably cheap hotels to Scotland's towns and cities and you'll find a vibrant cultural environment, including exciting artistic endeavours, a thriving nightlife and—deep-fried confectionary notwithstanding—a foodie scene to die for. So banish any thoughts of tartan and bagpipes from your mind, and get stuck into Scotland's real highlights.
Done something on this list and loved it? Share it with the hashtag #TimeOutDoList and tag @TimeOutEverywhere.
Find out more about how Time Out selects the very best things to do all over the world.
Best things to do in Scotland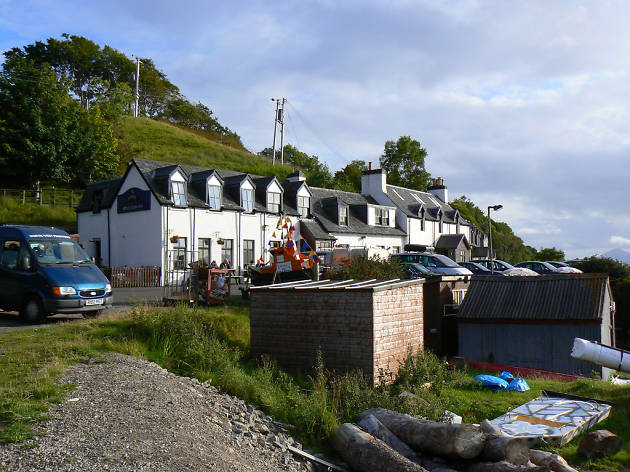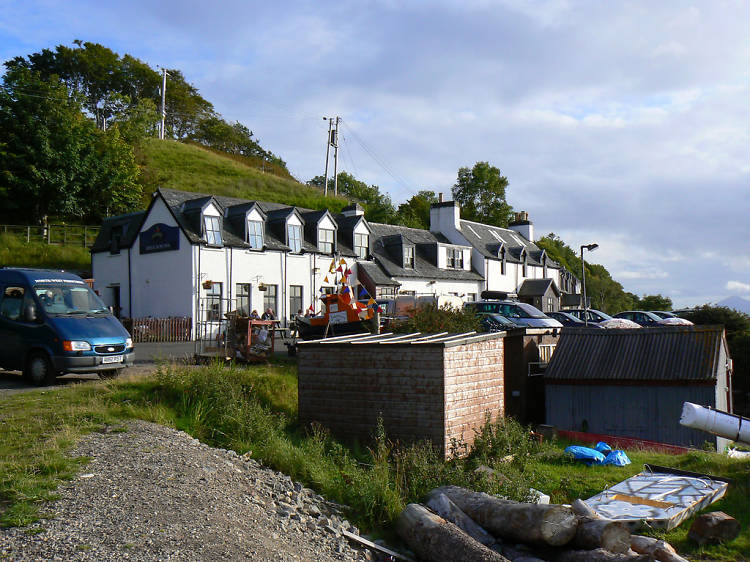 Photograph: Courtesy CC/Flickr/Nick Bramhall
1. Applecross Inn, Highlands
What is it? A highland bar-restaurant overlooking the sea to Skye.
Why go? The steep, switchbacked road to Applecross ain't for the fainthearted, but the reward when you reach this small Highland outpost is an incredible meal for an incredibly reasonable price. Scallops, crab and langoustines arrive on your plate more or less straight from the bay, while fans of less fishy food can opt for a locally reared venison burger. There are rooms available too, in case you find yourself overstuffed.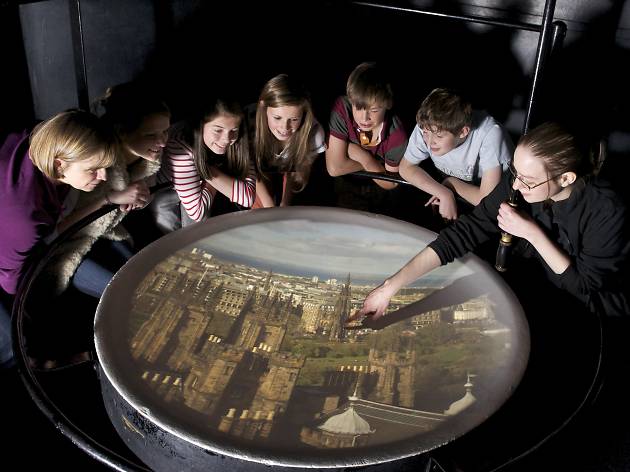 Camera Obscura & World of Illusions, Edinburgh
2. Camera Obscura, Edinburgh
What is it? A top tourist attraction and museum of visual illusion.
Why go? A Victorian invention that predates cinema by a good 40-odd years, this rooftop-mounted contraption projects a surprisingly clear living image of Edinburgh's skyline onto a viewing table using only daylight and mirrors. It might sound quaint in this age of livestreaming, but it's a genuinely fascinating sight to behold – and if that doesn't do it for you, the preceding four floors of Insta-friendly visual illusions just might.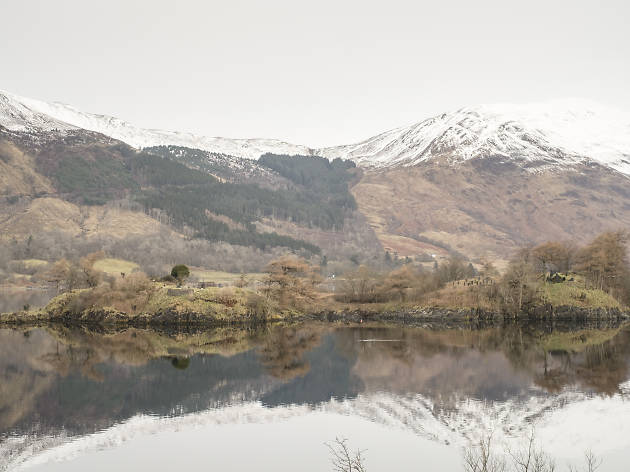 VisitScotland
What is it? A valley (or 'glen') overburdened with history and natural beauty.
Why go? We did say there's more to Scotland than natural scenery, but it'd be a mistake to forget it entirely. Glencoe is one of Scotland's best-known natural landmarks – you can hike, bike or ski on the high-sided hills, take in the tumbling waterfalls and local wildlife such as red deer and golden eagles, or visit the local museums and learn of the grisly Glencoe Massacre of 1692.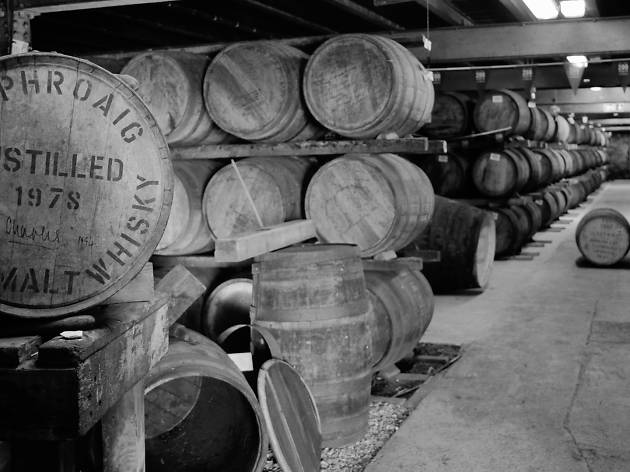 Islay.com
4. Islay distilleries, Highlands
What is it? An island famed for its 'waters of life'.
Why go? You won't struggle for places to drink whisky in Scotland, but you'll be hard-pressed to find a more dramatic backdrop than the windswept isle of Islay. There are eight working distilleries on Islay (including Lagavulin, Bruichladdich and Bowmore), all of which welcome visitors – and in the unlikely event you exhaust their reserves, the island of Jura (with its own distillery) is just a short ferry trip away.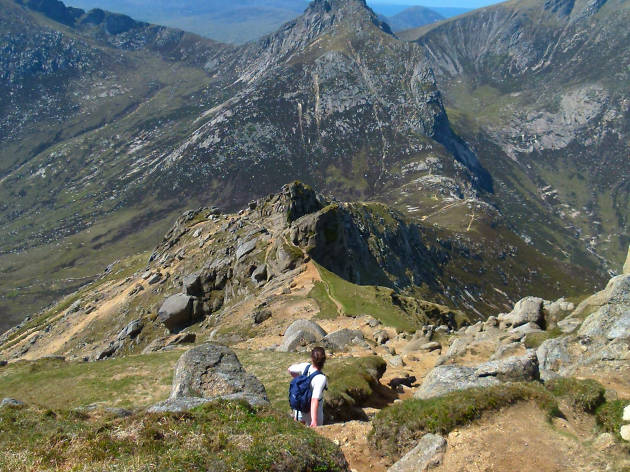 www.visitarran.com
What is it? An island of Scotland's southwest coast.
Why go? A good deal more accessible than the northwest Hebridean islands, Arran is close enough to Glasgow that you can make a day trip there (via the ferry at Ardrossan) without too much fuss. You'll be glad you did – the small but perfectly formed island is home to a foodie's feast of cheeses, whiskies and ice-creams, while hikers will want to conquer the striking Goat Fell mountain.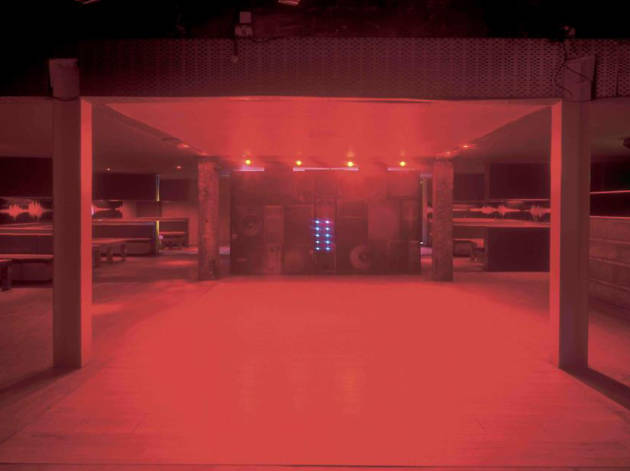 What is it? The beating heart of Glasgow's famed electronic music scene.
Why go? Official home of Subculture, the world's longest running weekly house and techno night, the Sub Club is where you want to go if sampling Glasgow's legendary dance scene is on your agenda. It celebrated its 30th anniversary in 2017, and during those three decades it's played host to local luminaries such as Slam, Optimo and Hudson Mohawke, plus visitors such as Larry Heard and Derrick Carter.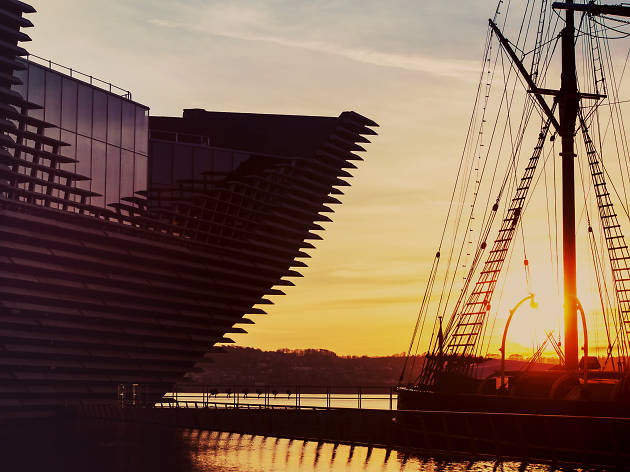 V&A Dundee, photographed by Ross Fraser McLean
What is it? An area of massive rejuvenation on Dundee's riverside.
Why go? At the time of writing, the Dundee branch of London's V&A art and design museum is still a few months from completion (due to open in September 2018), but the surrounding waterfront district has already undergone a period of massive revival. Check out long-standing tourist attractions like Discovery Point – home to 1900s Antarctic exploration vessel, the RSS Discovery – or experience the thrills of the new wakeboarding centre.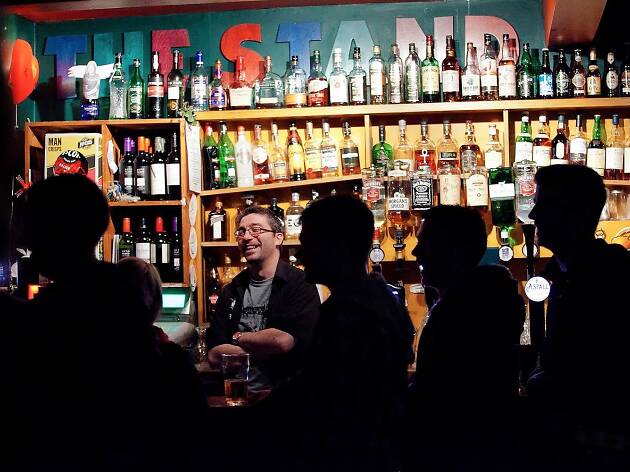 Trudy Stade
8. The Stand, Edinburgh and Glasgow
What is it? Scotland's comedy throne.
Why go? While the Edinburgh Festival Fringe is (rightly) regarded as the highpoint on Scotland's comedy calendar, The Stand (with branches in both Edinburgh and Glasgow) ensures that the stand-up scene stays alive all year round. Both basement venues welcome comedians from around the UK and further afield – check out the weekly, cheap-as-chips Red Raw nights to see first-time rookies share a bill with veterans like Frankie Boyle debuting new material.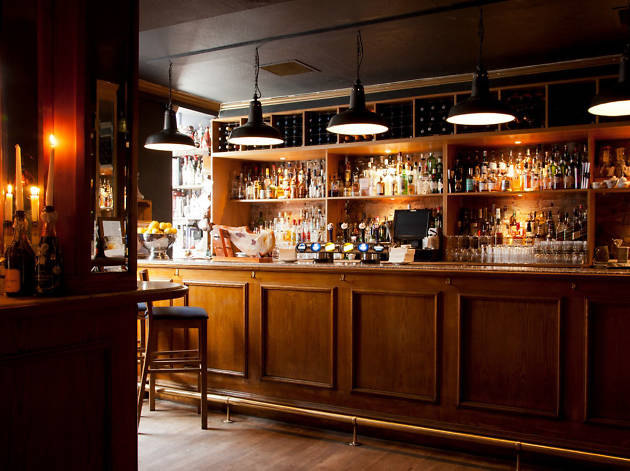 9. The Bon Vivant, Edinburgh
What is it? A supremely tasteful cocktail lounge in Edinburgh's swish New Town.
Why go? There's a lot of scope for cocktail bars to be playful and quirky these days – and if that's what you're after, the barbershop-themed Panda & Sons is a behind-the-bookcase gem located not far away. The Bon Vivant, though, is a much more mature affair – quality drinks, well made, served in a dimly-lit, wood-panelled parlour and accompanied by delicious morsels of food (the 'bar bites' menu is exquisite).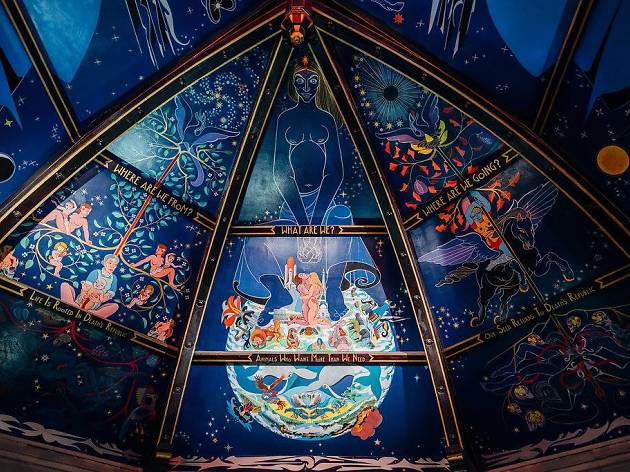 What is it? An all-purpose venue in Glasgow's well-heeled West End.
Why go? The loss of the Arches – a one-stop cultural shop for gigs, clubs, plays and more – is still keenly felt in Glasgow, but the surviving venues do plenty to keep its spirit alive. The Oran Mor is one such place – a Scottish bar-restaurant with nightly gigs, regular productions from the A Play, a Pie and a Pint theatre company and a stunning ceiling mural painted by similarly multi-talented patron Alasdair Gray.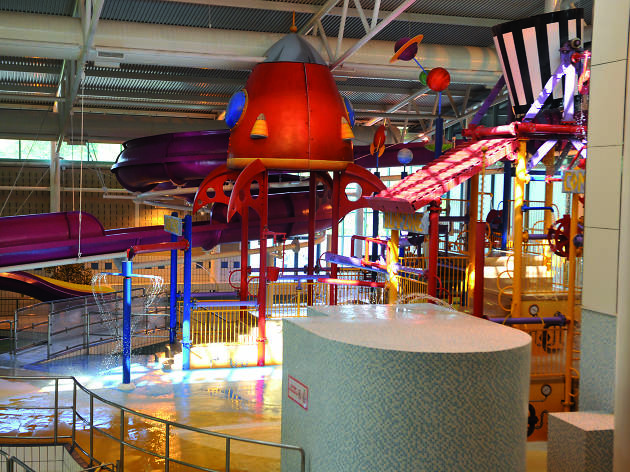 11. The Time Capsule, Coatbridge
What is it? An unbelievably epic swimming pool.
Why go? The UK can't match the US when it comes to water parks – we just don't have the climate for it – but the Time Capsule in Coatbridge, just outside Glasgow, gives it a fair whack. A time travel-themed adventure zone, it has rubber ring slides, waves, rapids and a giant bucket drench machine – just imagine if Willy Wonka liked swimming instead of chocolate. Oh, and there's an ice rink attached as well.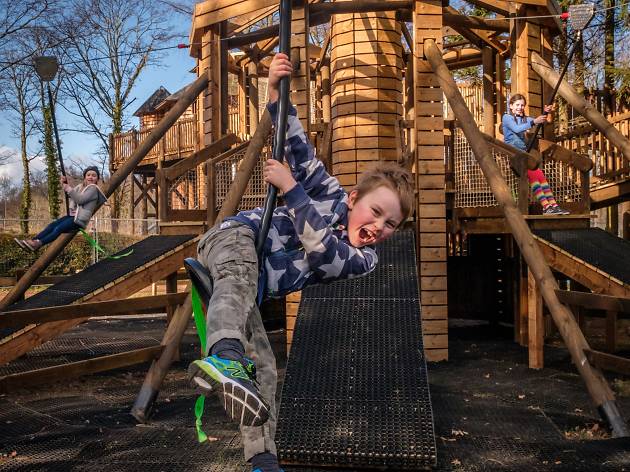 12. Dalkeith Country Park, Midlothian
What is it? A wooded estate with a killer playpark.
Why go? Dalkeith Country Park looms large in the memory of anyone who spent their childhood in Scotland's central belt. It's been spruced up over the years, but one thing remains constant: the amazing kids' fort at its core, complete with treehouses, secret tunnels and suspension bridges. There's also archery, scenic woodland walks and zorbing to discovering elsewhere in the park, on the off-chance you can tear your kids away from the playpark.