Heads up! We're working hard to be accurate – but these are unusual times, so please always check before heading out.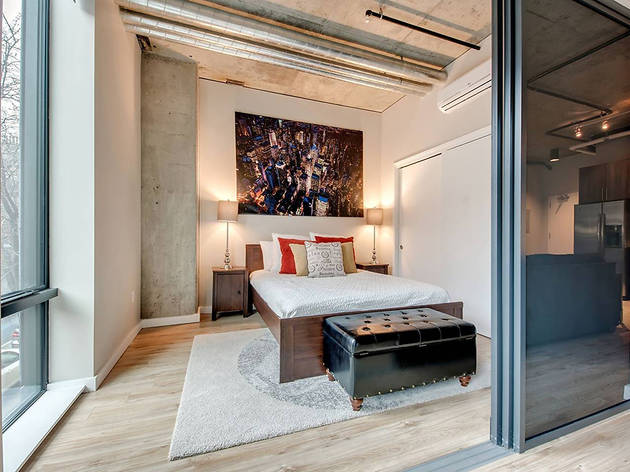 The 12 best Airbnbs in Seattle
Rent one of these stunning Airbnbs in Seattle—including a tiny house and a picturesque Victorian—for your next vacation
While you can't go wrong with one of the best hotels in town, staying in one of the best Airbnbs in Seattle guarantees you'll be immersed in the fabric of the city in a different way. You can still find a place to stay near all the best Seattle attractions and best Seattle restaurants, but you'll also get a sense of what it's really like to live in this city. There's an Airbnb for every type of traveler, too: City dwellers can stay in a sleek, modern downtown loft, while architecture buffs might want to opt for an historic Tudor home. And if you need another selling point, consider the Instagram opportunities—almost all of these Seattle Airbnbs are interior design goals.
Best Seattle Airbnbs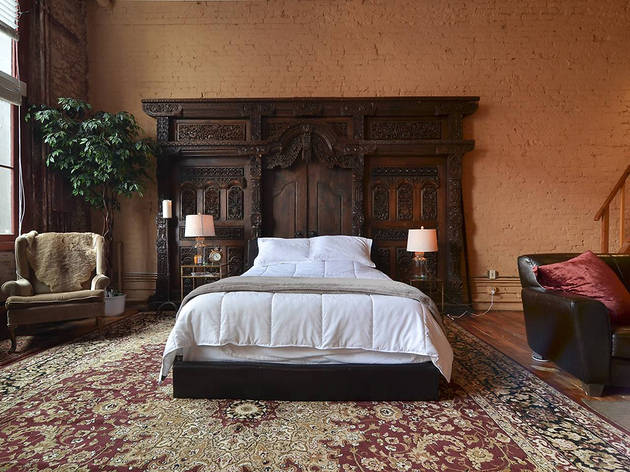 Photograph: Courtesy Airbnb
1. Historic Loft in Pioneer Square
Like the Pioneer Square neighborhood itself, this expansive loft apartment has plenty of historic appeal. Painted brick walls, dramatic dark wood furniture, oriental rugs and views of Smith Tower give the place plenty of vintage charm. You can't beat the central location, either. From $150 per night
Photograph: Courtesy Airbnb
2. Bright and Sunny Ballard Tiny House
Take the tiny house lifestyle for a test drive with a stay in this petite 310-square-foot home in Ballard. Four skylights and a pitched roof make the cute one-bedroom space feel open and airy, despite the diminutive footprint. From $90 per night
Photograph: Courtesy Airbnb
Since it's just a short walk away from the quirky shops and hip restaurants on Market Street and Ballard Avenue, this well preserved Tudor house would be a great choice for travelers who aren't bringing a car. A farmhouse sink, tiled fireplace, old-fashioned window treatments and vintage furnishings add to the home's charm. From $175 per night
Photograph: Courtesy Airbnb
4. Alki's Retro Glamping Getaway
Don't need a lot of space? This retro camper parked in hilly West Seattle might be a perfect fit. There's just enough room for a full bathroom, tiny kitchenette and queen-size bed with a memory foam mattress. Not only does the property afford gorgeous views of the Puget Sound and Olympic Mountains, but it's also just one block away from pristine Cormorant Cove. From $78 per night
Photograph: Courtesy Airbnb
5. Beautiful In-City Four-Bedroom Home on Quiet Street
It's all about the details in this 1926 Tudor home: Visitors with an eye for design will appreciate the intricate brick fireplaces, stained glass windows, wrought iron fencing and wood trim around the oval cased openings. And since the house includes four full bedrooms, it can easily accommodate up to seven guests. From $295 per night
Photograph: Courtesy Airbnb
You really can't beat the views of the Emerald City skyline and Gas Works Park from the deck of this houseboat docked at Lake Union. Staying here would be a once-in-a-lifetime experience for most visitors, but be prepared: Space is tight aboard this boat, with just enough room for a bedroom, bathroom and kitchenette. From $65 per night
Photograph: Courtesy Airbnb
7. The Victorian by the Space Needle
This sweet Victorian home has oodles of charming features, from the decorative glass windows to the refurbished fir floors to the six-burner cast-iron gas stove. The location on a quiet street in Lower Queen Anne makes it an ideal home base for a relaxing getaway. From $119 per night
Photograph: Courtesy Airbnb
This chic two-bedroom apartment is located in Westlake, Seattle's smallest neighborhood at just 0.15 square miles. Still, there's plenty to do in the nabe, including chilling at Lake Union Park and catching a glimpse of Tom Hanks' floating home from Sleepless in Seattle. From $108 per night
Photograph: Courtesy Airbnb
With three bedrooms and three bathrooms, this spacious home can easily sleep up to eight guests. Between the shady back patio, luxurious hot tub, massive kitchen and comfy living room, there's plenty of room for the whole gang to hang out as a group. From $450 per night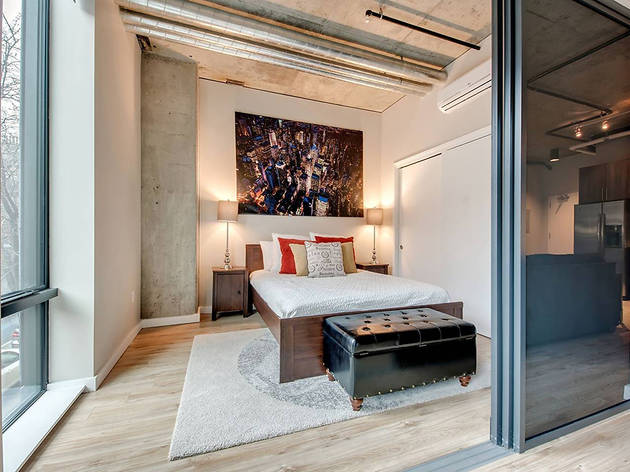 Photograph: Courtesy Airbnb
If you prefer sleek minimalism over old-fashioned character, you'll flip over this modern loft in the heart of downtown. Concrete walls, exposed pipes and galvanized steel furniture keep the decor clean and simple. Check out the building's rooftop for sweeping views of the city. From $98 per night
Photograph: Courtesy Airbnb
Though this bare-bones cabin might not offer the five-star hotel experience you're used to, it certainly has its own rustic appeal. The simple wood furnishings and white appliances provide only the bare necessities, but the enviable location in Capitol Hill makes it quite a deal. From $119 per night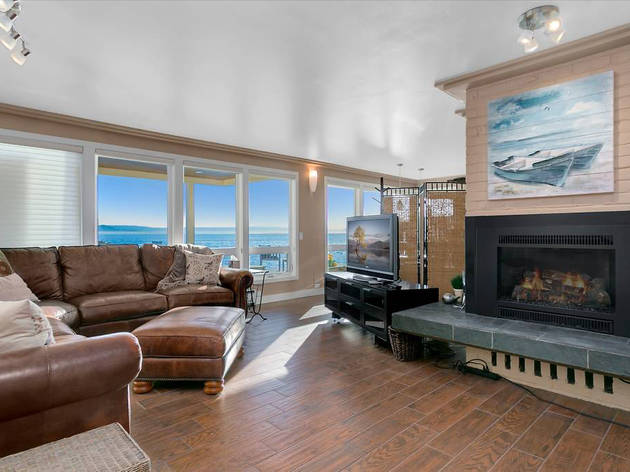 Photograph: Courtesy Airbnb
12. West Seattle Beach House
Nothing stands between you and the sea at this stunning waterfront property on Beach Drive in West Seattle. From the deck, you get uninterrupted views of both the Puget Sound and Olympic Mountains. Plenty of natural light streams into the one-bedroom home through huge windows, so you still feel a closeness to the elements even when you're indoors. From $139 per night
Ready to plan a trip to Seattle?
Whether you're a newcomer or a lifelong local, you have to check off these essential things to do in Seattle.