Where to eat the best brunch in Seattle
These spots serve the best brunch in Seattle: unpredictable, extravagant and devastatingly delicious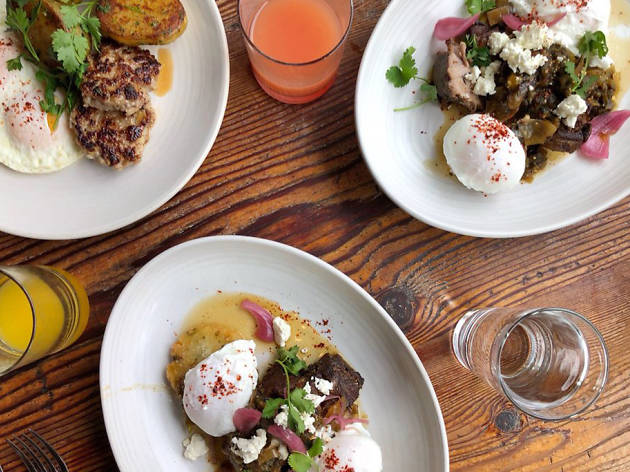 Change is everywhere in Seattle, the nation's fastest-growing big city. Both natives and newcomers find old landmarks gone and new attractions and museums rising around practically every corner. The metamorphosis is tough in some ways, but transformatively good in others—namely, when concerning the city's restaurant scene… and brunch in specific. What used to be a predictable choice between eggs or pancakes has become a deliciously vast dive into cooking styles and cuisine.
Although many city staples still thrive, brunch is no longer a predictable or traditional meal in this new Seattle. It can be as quick as a phone-app purchase, as decadently simple as a slice of sky-high layer cake or a deliriously extravagant meal at one of the city's top-notch eateries. Whatever you are craving, these spots serving the best brunch in Seattle will deliver… and then some.
Best brunch in Seattle
1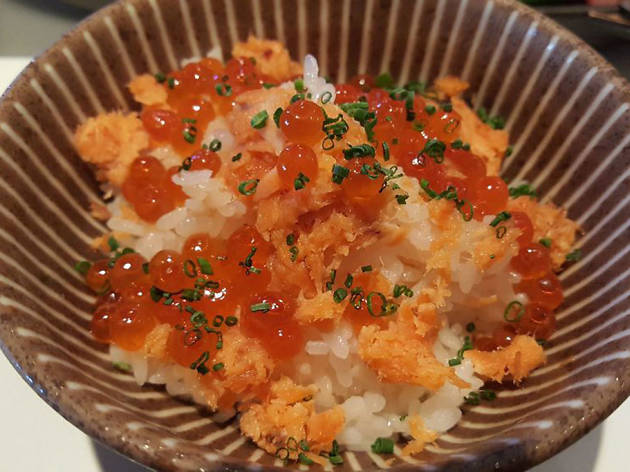 Photograph: Courtesy Yelp/Marie B.
What is it: Ever-changing meals from the wildly creative mind of Eric Rivera, who worked with some of the world's top chefs before founding his Seattle "incubator." Saturday brunches are old-school diner fare, Sundays adopt monthly themes like modern Spanish dishes or English teas. Prepaid reservations required.
Why go: It's worth sampling whatever it is that Rivera's interests might produce. Note that addo has a permanent Ballard location and operates at event spaces in other parts of town.
Price: Pricey
2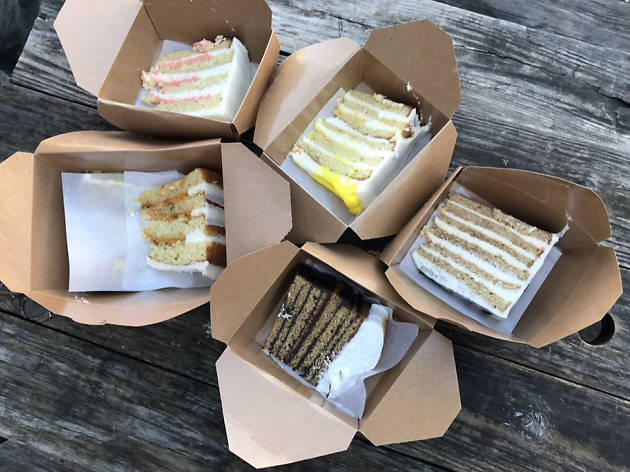 Photograph: Courtesy Yelp/Monica S.
What is it: A delightful cake shop housed in a former grocery store that's been a gathering spot forever (fine, a century) in industrial-cool Georgetown. Take your cake and eat it too, either joining regulars at the tables or walking to nearby Oxbow Park, which features theme-park-sized 1950s sculptures of a hat and cowboy boots. They're huge enough to make your towering slice of cake seem normal.
Why go: Gorgeous architectural creations in signature, not-too-sweet flavors like London fog with cake soaked in Earl Gray syrup and layered with bergamot mascarpone cream sound amazing to us… no?
Price: Bargain
3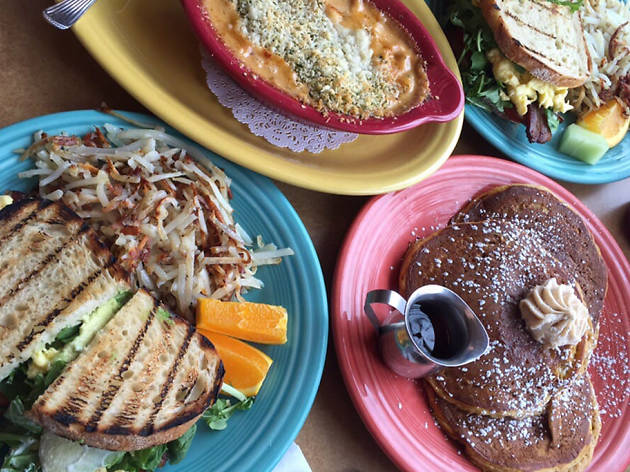 Photograph: Courtesy Yelp/Roanne C.
What is it: The bright, cheery incarnation of what neighborhood diners would be if they were invented today.
Why go: Stellar takes on classic brunch fare. Every detail is handled so well—like the super-crisp sweet potato fries or the hot, strong coffee served in sturdy Fiestaware mugs—that it feels fancier than it is. Insanely good bread is also fresh, baked at the Columbia City Bakery across the street.
Price: Average
4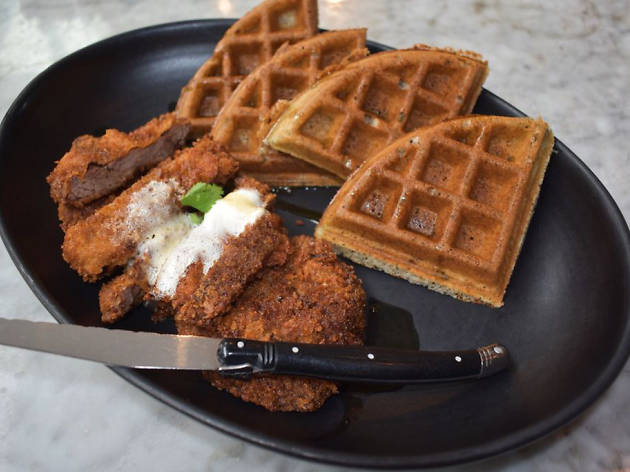 Photograph: Courtesy Yelp/Tisha T.
What is it: A cool, grown-up brunch buffet with Korean and French influences but a spicy character all its own. Clever design touches come from Electric Coffin, a local artist's group, including hand-screened damask wallpaper.
Why go: Unexpected twists to even the most basic bites, from kimchi to cake. For a flat fee of $19, you'll get to enjoy the entire buffet. Order one menu entrée—maybe sesame waffle with chicken-fried steak, or smoked mackerel hash?—then pile on sides from the glorious spread.
Price: Pricey
5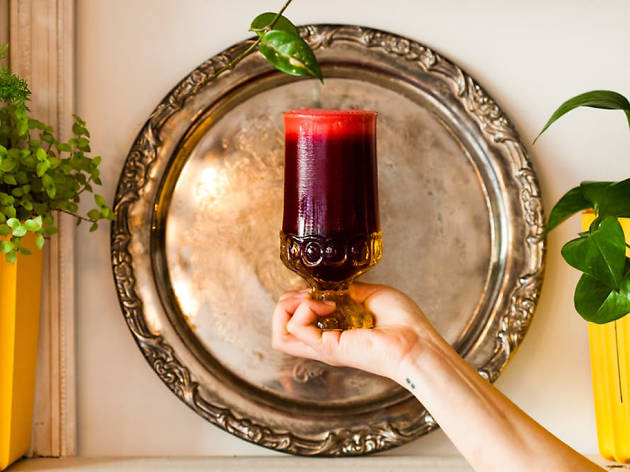 Photograph: Courtesy Yelp/Juicebox
What is it: A super-casual, chef-owned juice bar and café that's like the clean-lined love child of a spa menu and a farmers' market.
Why go: This is one of the few places in town where coffee—remember, we're in Seattle!—is from Dorothea, an excellent local micro-roastery. Do try the oatmeal, flavored with miso and adorned with chili oil, and the avocado toast.
Price: Average
6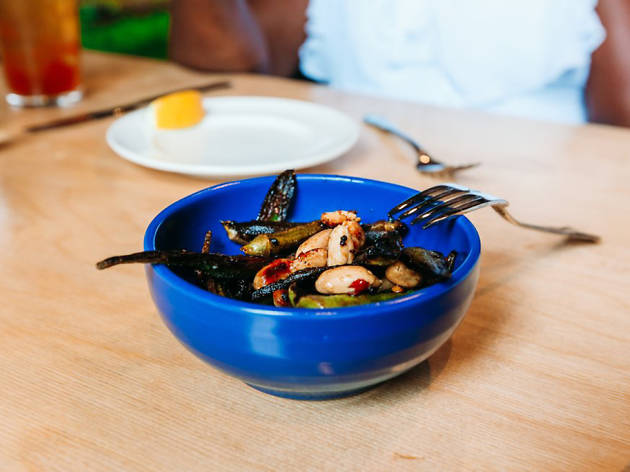 Photograph: Courtesy Yelp/Aja A.
What is it: The line stretches down the block, but everyone looks downright joyful to dine at lively, classy Junebaby, honored as the nation's best new restaurant by the James Beard Foundation. Chef/owner Edouardo Jordan honors his own family history here, while highlighting the influence that Southern culture has had on his food.
Why go: Polished service, knockout flavors and thought-provoking dishes that stretch from chittlins to Gulf shrimp. Jordan makes even humble ingredients taste like a million bucks… with BBQ sauce. Odds are decent there'll be a local or international food critic at the friendly bar.
Price: Pricey
7
Photograph: Courtesy Yelp/Lauren F.
What is it: A faintly Greek-inspired menu from Tom Douglas, the bluff restaurateur who's built an empire of excellence over the past 30 years, is Lola's star.
Why go: "Tom's Big Breakfast" offers octopus along with eggs and toast, and pastries come from his fabulous Dahlia Bakery (where Nora Ephron, director of Sleepless in Seattle, found her favorite peanut butter cookie). Don't miss the tableside performances: made-to-order doughnuts shaken in a paper bag filled with powdered sugar.
Price: Pricey
8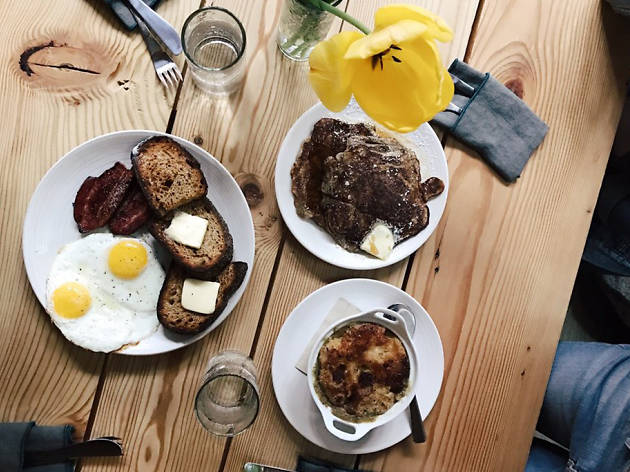 Photograph: Courtesy Yelp/Kelly P.
What is it: The second-act success of Bruce Naftaly, who ran one of the city's first farm-to-table restaurants for 27 years before "retiring" to this grown-up but laid-back project on Chophouse Row in sizzling Capitol Hill.
Why go: To see a local legend turn out silky-smooth soups and delectable salads. His blintzes, famed for decades, are made with cheese from Kurt Timmermeister's farm—grab a wheel, along with ice cream also produced c/o Timmermeister's cows, a few doors down at Kurt Farm Shop.
Price: Average
9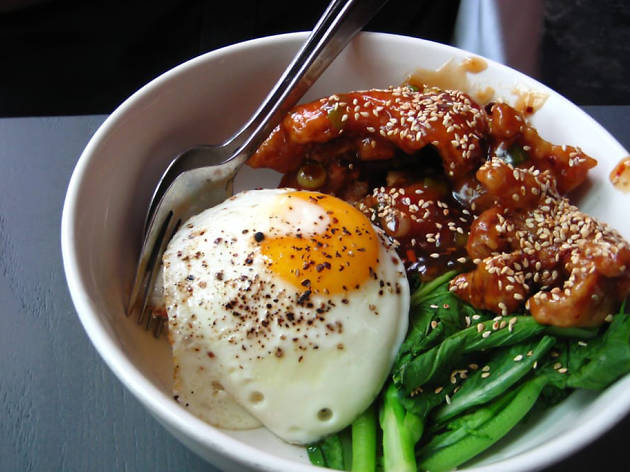 Photograph: Courtesy Yelp/Liz A.
What is it: Vietnam meets the Salish Sea, with a bifurcated brunch that includes American classics and a dim sum menu. If you never realized that eggs Benedict shine brighter when made with Dungeness crab and a lime-maggi hollandaise, this place is for you.
Why go: An airy, stylish setting and a winning, wide-ranging menu. Some dim sum fans stick with stalwarts like Jade Garden (where Monsoon gets some of its dumplings) or newer arrivals like Dough Zone Dumpling House, but Monsoon stands alone in its gracious atmosphere.
Price: Pricey
10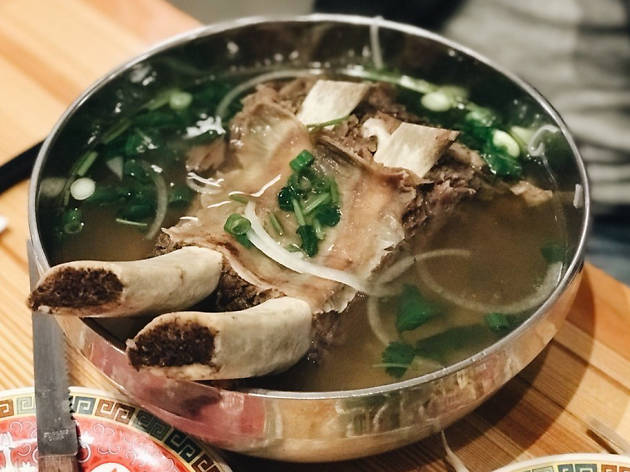 Photograph: Courtesy Yelp/Kelly P.
What is it: Forget salmon, pho noodle soup is practically the official food of Seattle (other candidates: teriyaki, geoduck, wild blackberries gathered from the roadside). And this is where you'll eat the best version of it.
Why go: This new branch of one of the city's most-loved chains mixes the best of old and new Seattle, keeping the intoxicating broth and slurpable noodles while adding new tweaks—including bar snacks made with Seattle-baked fortune cookies. Bonus: A teensy retail shop in the back specializing in natural wines.
Price: Bargain
11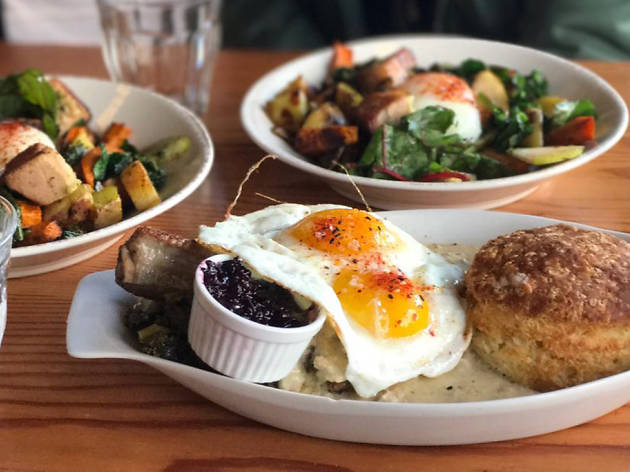 Photograph: Courtesy Yelp/RR A.
What is it: There are pork chops, yes. But there's so much more at this homey, roomy spot where you can browse a first-rate cookbook library on the way back from refilling your own bottomless cup of single-origin coffee.
Why go: Down-home feeling and deluxe food including house-smoked meats and house-made condiments make this spot a must-visit. Special props to the steak and (yes, house-made) kimchi hash.
Price: Average
12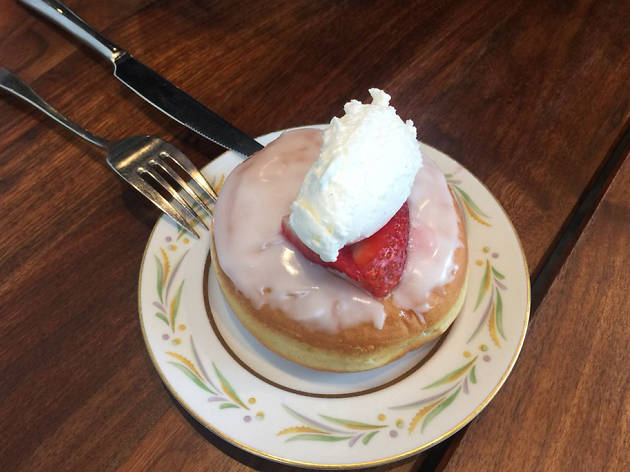 Photograph: Courtesy Yelp/Yujun W.
What is it: A secret: while it doesn't draw the crowds of Junebaby, a few blocks down the street, this more elegant, modern haven is also owned by star chef Edouardo Jordan. Feast your eyes on exquisite little touches like porcelain votives by local artist Jill Young Rosenast.
Why go: Brunches rock with fresh ingredients and original flavors, as snacky as a sugar-dusted bombolone doughnut and as sturdy as a pork belly-kimchi grain bowl. In Jordan's hands, even strange-sounding combos—yogurt, lavender lemon curd, pistachio granola and citrus salad, really?—astonish.
Price: Average
13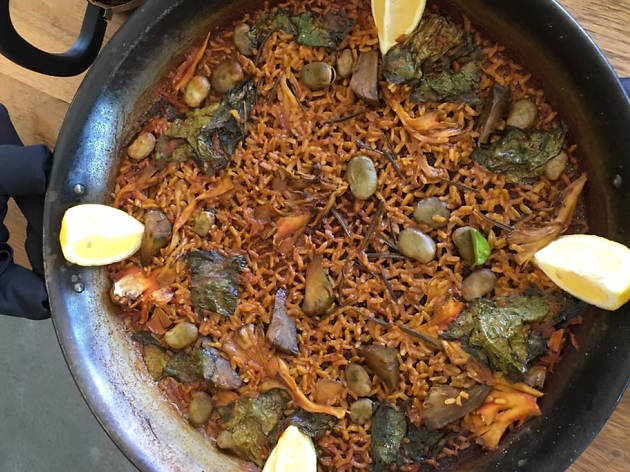 Photograph: Courtesy Yelp/Jen C.
What is it: An enormous family-style pan of Valencian paella with seasonally changing ingredients—rabbit and artichoke one day, duck and hedgehog mushrooms another—is the centerpiece of this fixed-price, five-course, reservation-only meal. Chef-owner Perfecte Rocher is an artist as much as a cook; it's hard to imagine anyone else producing the meals he makes here over a wood-fired oven. Prepaid reservations required.
Why go: Seriously inventive dishes with a distinct personal vision.
Price: Blowout
14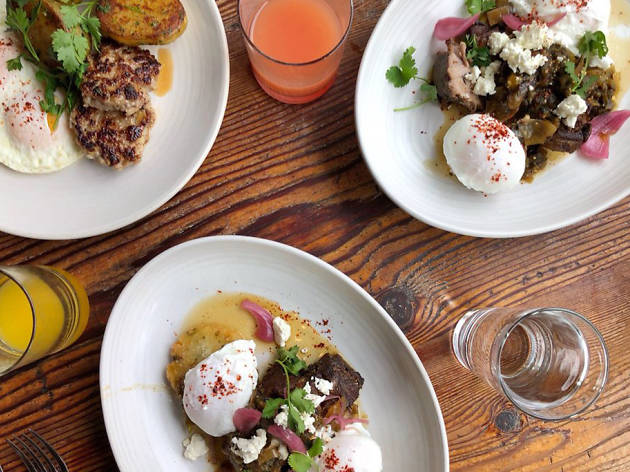 Photograph: Courtesy Yelp/Audrey C.
What is it: Decorated chef Tamara Murphy's earth-to-table menu includes hits from some of her previous Seattle restaurants, including a killer Moroccan steak sandwich, along with newer classics like an apple Dutch baby (did you know that a different Seattle restaurant, Manca, trademarked the puffy pancakes in the early 1900s?).
Why go: A sense of the city in every bite, prepared with an assured hand. If the weather permits—admittedly, a big if—getting to seat in the rooftop garden will be a remarkable experience.
Price: Pricey
15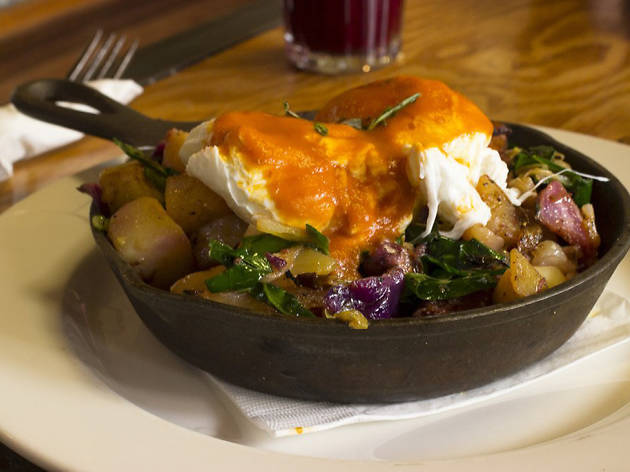 Photograph: Courtesy Yelp/Christina B.
What is it: Some of the best Southern food in a 2500-mile radius, served in a darling but narrow space with dreamy touches like original poetry carved into the wooden tables and cans of cane syrup for decoration. It's cramped when crowded, so go off-hours.
Why go: To fill your belly and your soul. The fried chicken biscuit sandwich is famously hearty, as are the hashes and grits, but the crisp-edged plain biscuit with raspberry jam is the sleeper favorite.
Price: Average
More of the best of Seattle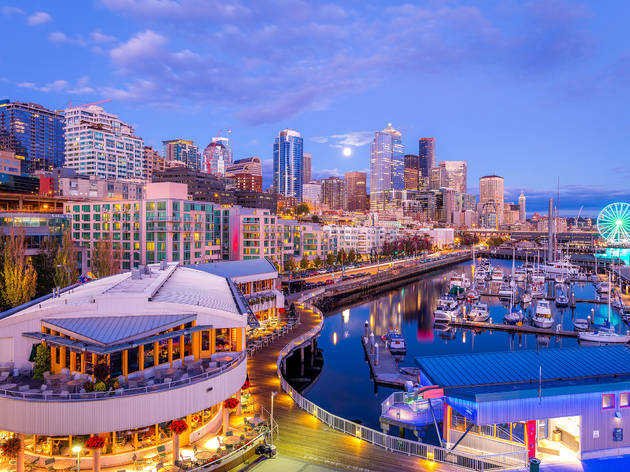 You certainly won't be bored on a visit to Washington's largest city.