Heads up! We're working hard to be accurate – but these are unusual times, so please always check before heading out.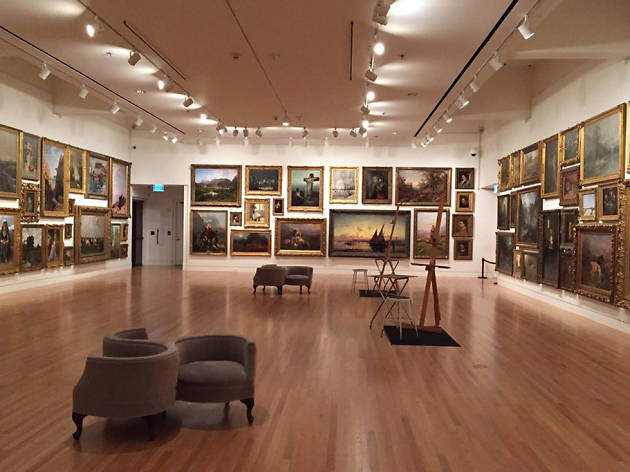 11 best museums in Seattle
From history to pop culture, here's the best museums in Seattle
Seattle's museums aren't just another way to get out of the rain—in fact, the very best one is outdoors. But they do have you covered on the rest of the Seattle stereotypes: an ode to musicians like Nirvana, a Microsoft billionaire's tech playground and an examination of under-represented artists, exploring these houses of wonder ends up being one of the very best things to do in Seattle, period. So, after resting up in a suite at the best hotels in town and recharging with a great meal at a local restaurant, head to the best museums in Seattle and get ready to get cultured.
Best Seattle museums
1. Olympic Sculpture Park
Part of the Seattle Art Museum, this sprawling waterfront space serves double duty as public park and free museum. Alexander Calder's Eagle watches over as the signature piece in the nine-acre, multi-level, free-admission maze of green space, beach and paths. It shares space with a variety of modern American sculptures, perhaps keeping an eye on people violating the museum's "touching harms the art" policy.
Photograph: Courtesy Yelp/Tanis L.
2. Nordic Heritage Museum
Seattle's got a lot of Nordic heritage (one in eight people in the state, to be exact), a community once centered in Seattle's Ballard neighborhood, where this museum now lives. The exhibits start with ones focusing on the architecture of the building itself, which includes a fjord-shaped atrium, then continue featuring Viking ships and contemporary art, covering all aspects of Nordic life.
Photograph: Courtesy Yelp/Christy H.
3. Museum of History and Industry
A catch-all museum dedicated to keeping tabs on the region's past, MOHAI, as it's known, is a must-see for anyone looking to find out what makes the city tick (yes, it's mostly coffee). The museum's vast collection of artifacts is not always on display in its entirety but, on most days, patrons will be treated to history lessons told by pets and a study of transportation in the area.
Photograph: Courtesy Yelp/Kenny V.
Old timers undoubtedly remember the fact that an expansion back in the '90s led to both the opening of the Wing Luke Museum and the shuttering of one of the neighborhood's most beloved dim sum restaurants. Fear not: the space's origin story does not diminish the love patrons bestow upon this community-oriented museum's devotion to Seattle's Asian-American population. Beyond the museum walls—which hold portrait exhibits, historic storefront displays and rotating topical studies—visitors can take guided tours of the neighborhood, focusing on immigration, Bruce Lee or even the food scene.
Photograph: Courtesy Yelp/Bruce K.
5. Seattle Pinball Museum
What if the flippers and bumpers bonged forever without needing another quarter? That's the case at this hands-on museum focusing on the famed arcade game. Founded by a local couple with a personal collection, the venue is home to vintage games alongside the latest iterations of pinball machines, with about 50 ones going at any given time, including a 1965 Buckaroo and a brand-new Houdini.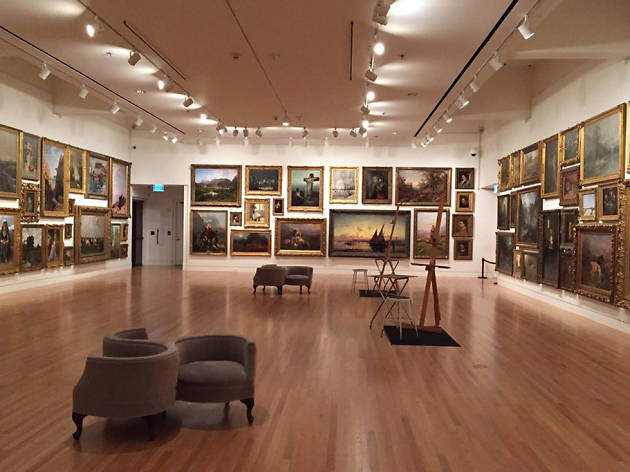 Photograph: Courtesy Yelp/Krina S.
Art snobs and broke college students alike agree that visiting the Frye makes for an enjoyable afternoon. Founders and art collectors, the Frye family initially founded the space in 1952 as a way to display their personal collection of mostly 18th and 19th century paintings—offering free admission to all. While the founding collection can seem a bit staid and conservative, newer rotating exhibits tend towards the ground-breaking and inspiring.
Photograph: Courtesy Yelp/Jimmy C.
Within a part of an old grocery store building in the suburb of Edmonds, one man is on a mission to show off the region's finest art from 1860-1970, particularly focusing on the people often forgotten in traditional art history: indigenous artists, women and minorities. This, indeed, is a surprisingly unmissable museum.
Photograph: Courtesy Yelp/Monica B.
8. Chihuly Garden and Glass
After earning renown around the world for his colorful, intricate sculptures, eye-patch wearing glass-great Dale Chihuly put together his own exhibit right in the center of Seattle. His unique, vibrant and striking works need little more than a space to be shown-off. Said location? The Space Needle, home to 100-foot glass installations and a blooming garden.
Photograph: Courtesy Yelp/Ron M.
9. Museum of Popular Culture
From its beginnings as the Experience Music Project, this Paul Allen (of Microsoft fame and fortune)-founded museum first expanded to include science fiction (it houses the genre's Hall of Fame). Eventually, the Frank Gehry-designed building became home to all sorts of pop culture-focused works as well. Inside, collections include artifacts from local favorites Nirvana and Jimi Hendrix, a live music stage and exhibits about comic books, video games and movies.
Photograph: Courtesy Yelp/Nina H.
10. Northwest African American Museum
African Americans have a long history in the region, and this museum—and the 25-year fight to bring it into existence—stands as a testament to the importance of said history. In the heart of what was once a red-lined neighborhood, NAAM features works from artists like Jacob Lawrence and focuses on important occurrences, like the history of the local Black Panther Party.
Photograph: Courtesy Yelp/Grace S.
11. Living Computer Museum + Labs
Another Paul Allen special, this technology museum covers the history of computing in all its forms—from giant mainframes to self-driving cars. Robotics, video games and all the latest and greatest in VR and AI are on display and in working order. Ready to dive a bit deeper? Interactive workshops teach adults and kids to code and hone other computer-based skills.
More of the best of Seattle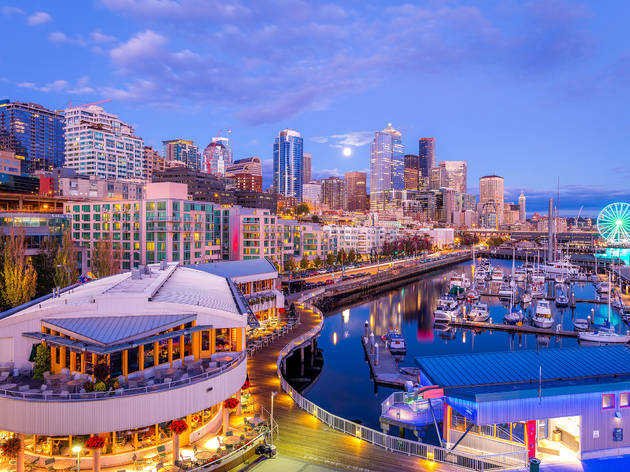 You certainly won't be bored on a visit to Washington's largest city.