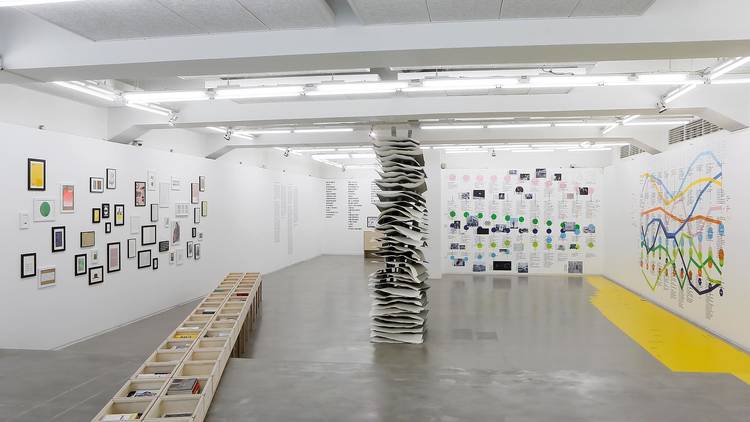 Graphic design in Seoul
Time Out Seoul gives you all the info you need on "Graphic Design, 2005–2015, Seoul"—an exhibition of works by small-scale design studios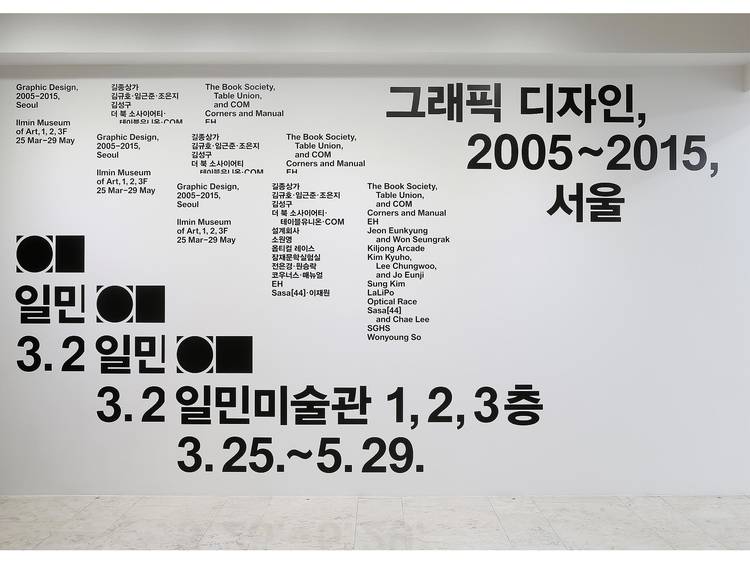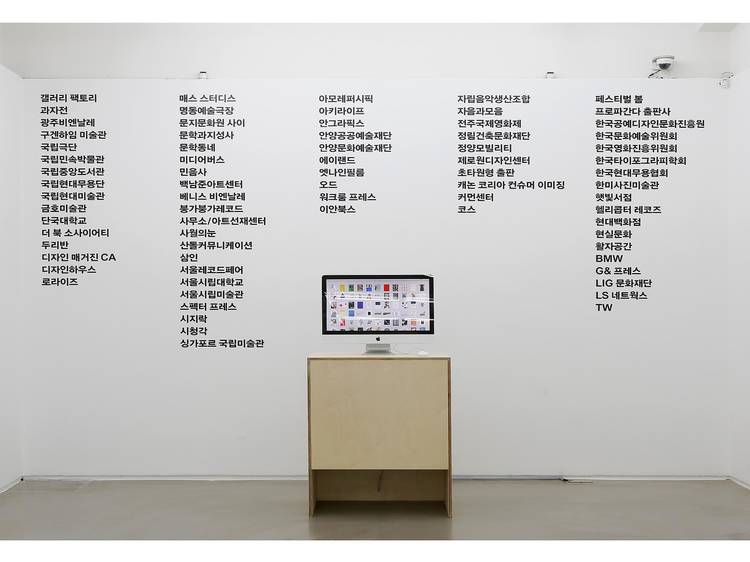 In the exhibition hall, the computers allow you to search through an index of notable design works produced in Seoul over the past decade. Guest curators, Choi Sung-min of graphic design studio, Sulki & Min, and Kim Hyung-jin of Workroom Press, are the masterminds behind this index that is only accessible within the exhibition hall. Their standards for selecting work were based on how creative and new the ideas were, how influential the work was in the world of graphic design genre and how meaningful it was. Personal taste, of course, was inevitably another factor. Works can be filtered by designer, technique or editor. For designers, this exhibit will serve as inspiration, and for ordinary viewers, it's a chance to browse the creative projects of small-scale design studios.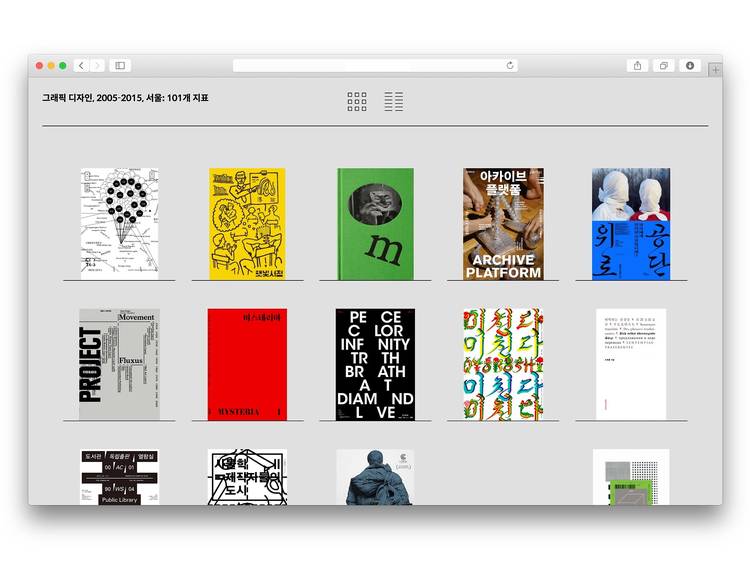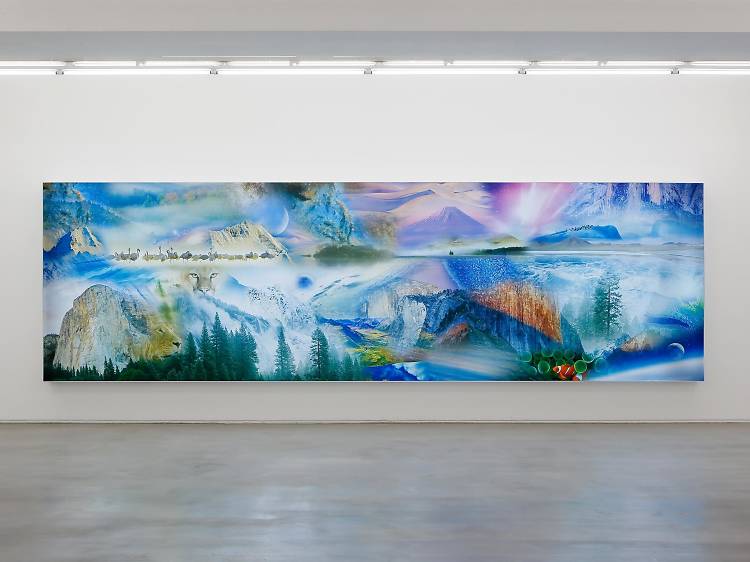 Kim sung, maverick leopold Jumps over the snow lion and the captain tiger in the mountain Yosemite, 2016
Graphic designer Kim Sung combines the default Apple wallpaper into one glorious fake landscape, full of nebulas, auroras, lions, eyes, jaguars, cliffs and more. These images are frequently encountered by Mac-using graphic designers, but they're presented in a new and interesting way.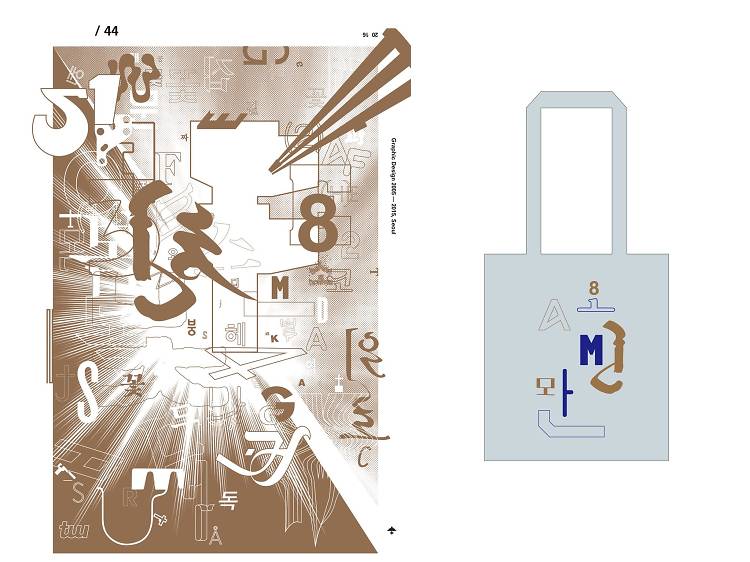 Sasa[44] one Hundred one letters, 2016
Sasa[44] took one letter from each of the 101 pieces in the index to create posters, bags and badges. Forty-four posters are up for grabs each day, and the other products will be available for purchase.
(A gift is given out every day to the fourth or 44th visitor to the exhibit, so you might want to linger around for a while).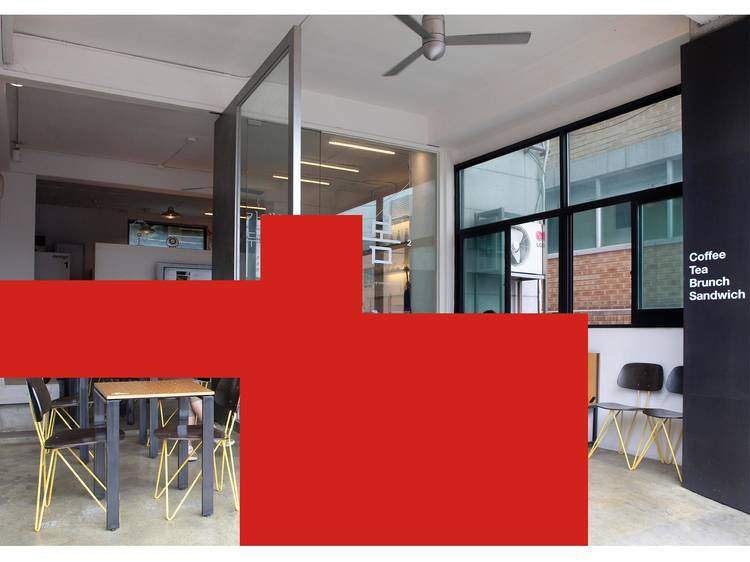 Jeon eun-kyung, Won seung-rak, (out of) Focus, 2016
Monthly Design's editor-in-chief Jeon Eun-kyung and full-time art director Won Seung-rak restructured the photographs of all the graphic designers they've interviewed since 2005.However, the faces in the photographs are hidden. Instead, surrounding their images are objects and backgrounds that give hints about the designer's tastes, hobbies and interests.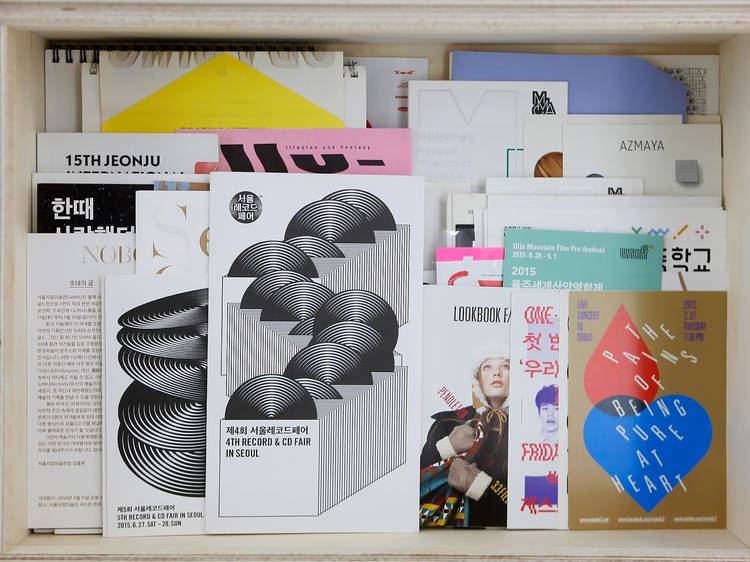 the Book society, table union,com, An incomplete list, 2016
When you get an invitation, you don't normally think "design." But printed materials, even if being used for short-term purposes, make up a large percentage of graphic designers' jobs. This is an archive of one-off print materials (postcards, invitations, flyers, etc.) that have been distributed in Seoul since 2000.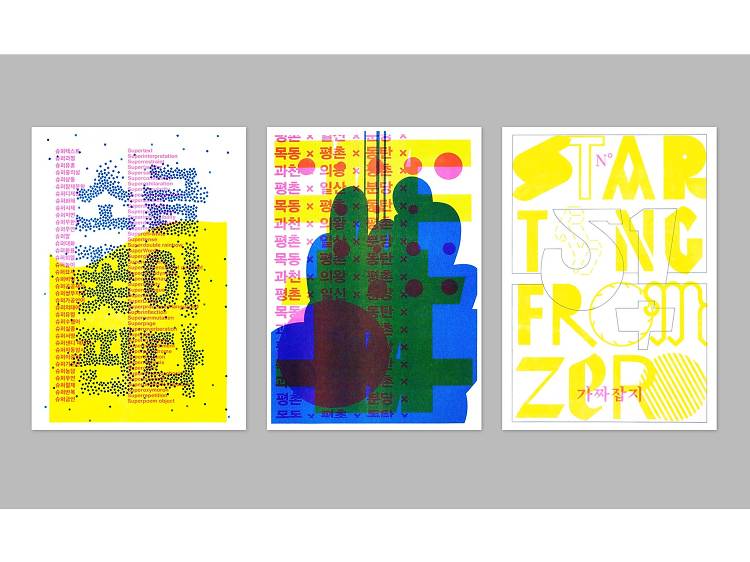 Corners, manual, G2s, Riso Print shop, 2016
Lithography is a printing method that results in smooth prints, similar to silkscreen printing. Two graphic studios that largely use lithography, Corners and Manual, have teamed up to create this small print shop. If you apply beforehand to printing@corner.kr, you can select images extracted from the 101 Database to create a unique piece of art on your own. The print shop runs nine times every Saturday from 2pm to 5pm.
During the exhibition period, there will be various events, including the Special Docent Program, which is a tour of the exhibit conducted by the director, and Graphic Design Masterpieces, a lecture by design critic Lim Geum-jum. For more details, check ilmin.org.
Show more