PIXAR 30 Years of Animation
1/8
2/8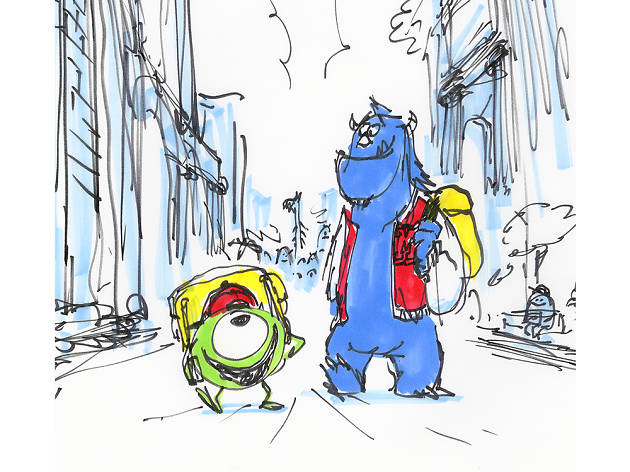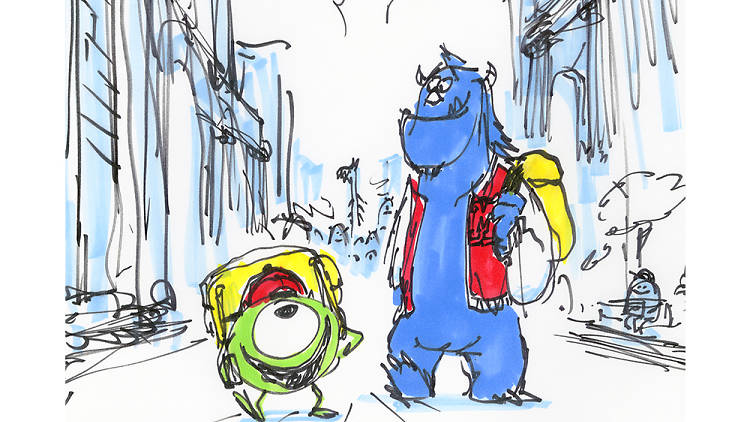 3/8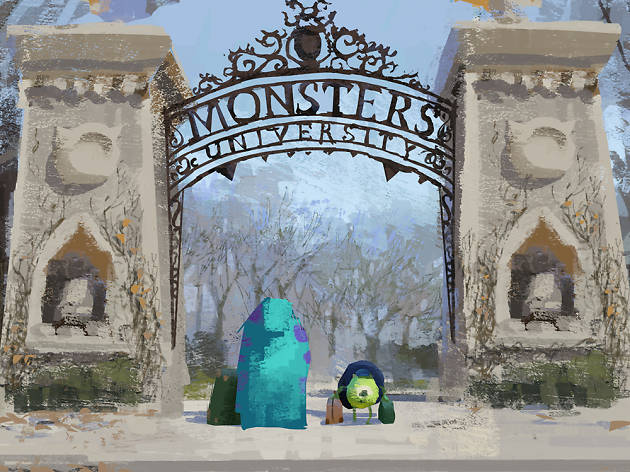 4/8
5/8
6/8
7/8
8/8
Just like all of Pixar's blockbuster films, the on-going exhibition at the DDP celebrating Pixar's 30th anniversary is a must visit for children and child-at-heart adults alike. Not only will this effervescent exhibition stir some dormant childhood memories, you will get a sneak-peek into the creative process of the animation giant. While some 500 works are on display, Maren Jones (director of Pixar's exhibition program) mentioned that the exhibit showcases only "the tiniest fraction" of what they hold in their warehouse. Still, Pixar: 30 Years of Animation will have you in complete awe and appreciation as you grasp a general but detailed overview of Pixar's inner workings—one that is beyond our imaginations.
The exhibition begins with a pastel drawing of the iconic Pixar mascot, Luxo Jr. giving you a light welcome like all Pixar films where the lamp coming jumping in. It continues onto a description of Pixar's creative process, paired with illustrations, videos and models—just enough so that you don't have to read the text-heavy timeline. Once you have a good understanding of the chronological sequence of the creative process the Pixar artists, designers and developers go through, the rest is all fun and play.
Each proceeding section of the exhibition is focused on a feature film (the first being Toy Story of course). The section however has no predetermined sequence to view the artworks. This freedom rather helps us forget about 'order' and open our creative minds to observe the details and stories of each piece. For many of Pixar's characters are indeed iconic, witnessing the preliminary ideations of these figures can be quite fascinating—artists' notes that read "not final design" or magnified pencil sketches of character parts add life to the characters we have stashed away in our memories.
Among the works on display, Pixar has done a little extra to bring two special elements to their showing. The first is a zoetrope of Toy Story. The fascinating device rotates a circular platform with figures to expose movement with the help of a strobe light. Upon watching, you will surely sense the excitement of all the visitors watching the magic unfold. Second is the Artscape, a film created especially for this exhibition to give the audience a sense of what it's like to be a filmmaker at Pixar. Towards the end of the exhibition, look carefully so you don't miss the small theater screening some of Pixar's first computer-animated films.