Q&A: Jiran, tattooist
"Both Hyeogi and I are such homebodies."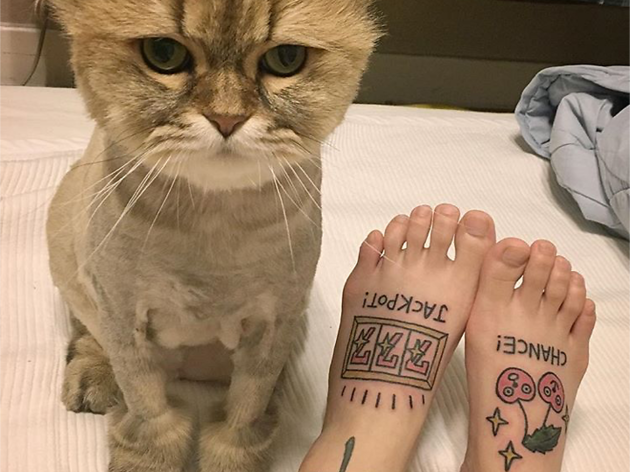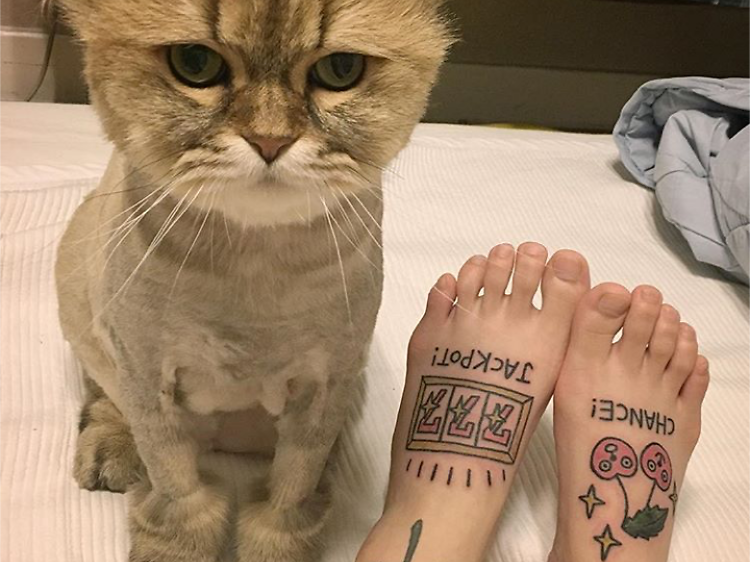 Tell us about your companion animals.
Hyeogi the cat came to me when I was 20 years old, and has been there for me ever since. I am now 28, and Hyeogi's 9. He helps me get through so much, by always being by my side when I'm sad or lonely. Whenever I have a hard time and cry, he would come near me and look at me while he scratches my arms – that gives me a lot of consolation. But soon, he will be staying with my mother who lives in Japan. I'm spending some time with them in Japan right now, actually, and I'm trying to not feel so sad about it. But… I can't help but feel frightened about Hyeogi not being with me at my home. In Seoul, 3 rats and one hamster are waiting for me. The rats are actual 'rats.' Lots of people seem to fear them, but they've got a lot of charms, really.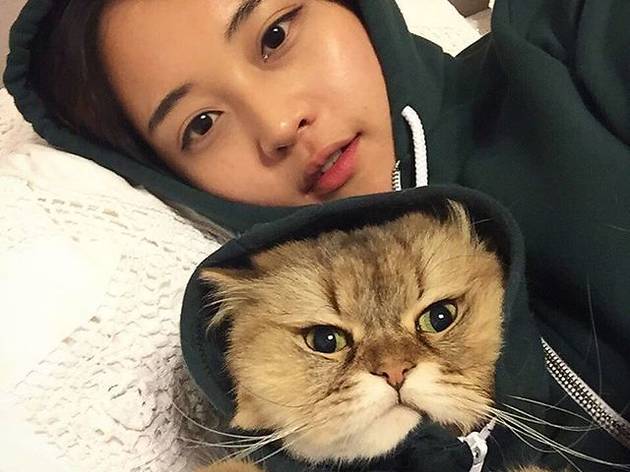 Tell us about your relationship with your companion animals.
They give me a lot of strength when I go through a difficult time. Our relationship is just really natural, like that between a couple or family. I think became a lot more responsible since I started living with animals, too. I call Hyeogi "my son," but he's actually more like a friend than a son to me.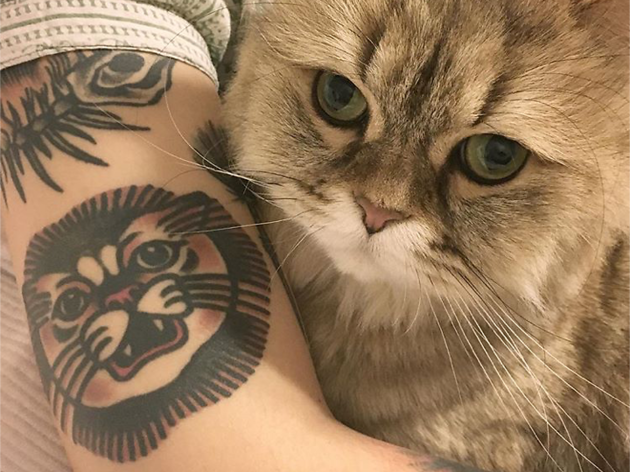 What inspired you to do the work you do?
I always loved all kinds of animals, and I used to work as a nurse at a veterinarian's office. I naturally liked drawing animals, and I started my career as a tattooist after getting Hyeogi tattooed on my body. I have more than 10 tattoos of him now, and the most recent one is of Woni, Hyeogi's younger brother who passed away unexpectedly in 2015. I was too worried of getting sad before, actually. But now I've done it, I know it was a good decision – I think of good memories rather than getting sad, whenever I look at the tattoo. Even if Hyeogi passes away before I do, I think I'll be able to remember and cherish the love.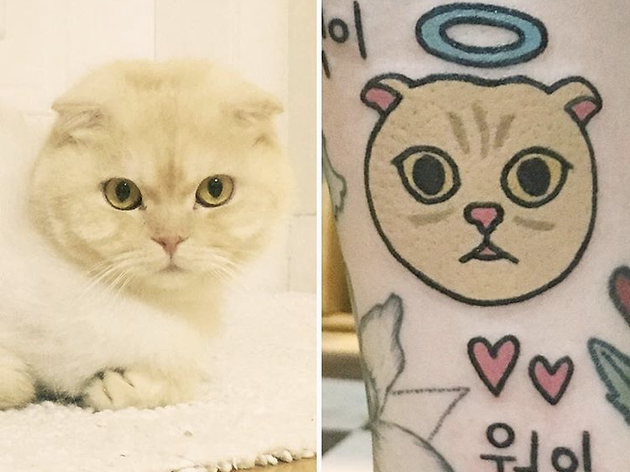 Tell us about the tattooing process.
I always have conversations with my clients before starting the process. I look at pictures of their companion animal, and ask them about their personality. Sometimes, objects that are meaning for the companion animal, like, favorite toys or food, for example, go into the tattoo as well. I think it's also cute to dress the pet in a style of clothing the client likes.


Any memorable tattoo?
I guess it's cause I can empathize, but I remember each and every one who comes in to get a tattoo of a companion animal who has passed away. And… One time I had a client who had 7 cats. They were all siblings, so they all had similar appearances and personalities. But when I was done, she could tell which one was which! I was very happy about that.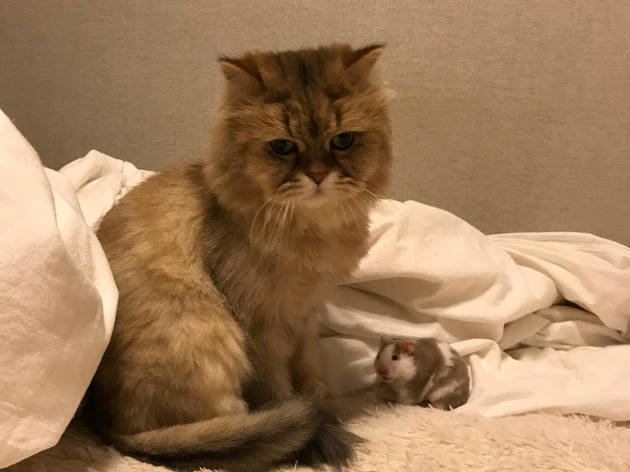 How do you spend time with your companion animal?
Both Hyeogi and I are such homebodies. My home is in Yeonnam-dong, and I always see lots of dogs who are out for a walk there. There are cats at time, too. So I tried to go for a walk with Hyeogi, but he's rather afraid of going outside. At home, he's always around where he can see me.
Has there been any difficulty in living with pets in Seoul?
I guess it's because my companion animal is a cat, but there hasn't been any difficulty so far. But when I ask other people, I realize many landlords don't allow animals. The rents are high, for small spaces, so it's not easy to live with companion animals. Using public transportation is another thing – I hear that many people complain about pets in the subway. There should be more understanding, I think, but sadly there are lots of people who just yell at pet owners.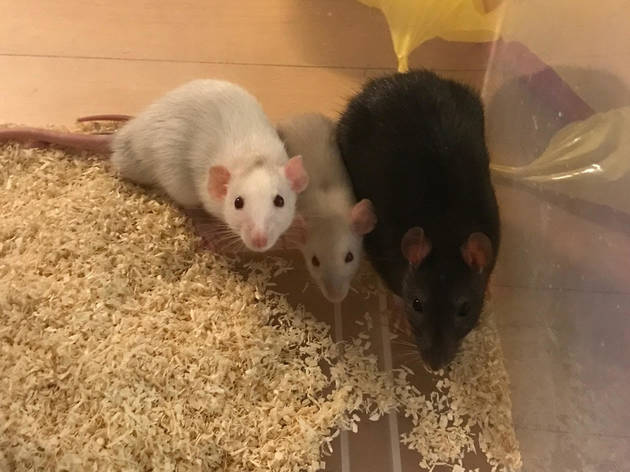 Message to those who are looking to have a companion animal?
There are times when I struggled economically when Hyeogi got ill, and even lost him outside once. Now, I feel frightened to be without him at home, and I feel so bad to leave him in Japan. And… I had such a difficult time after Woni passed away. My advice is to make sure to be responsible, if you'll be able to manage the worst of times, before deciding anything. For the pets, the owner is their life – I hope the owners do their best to take care of the animals.
More to explore