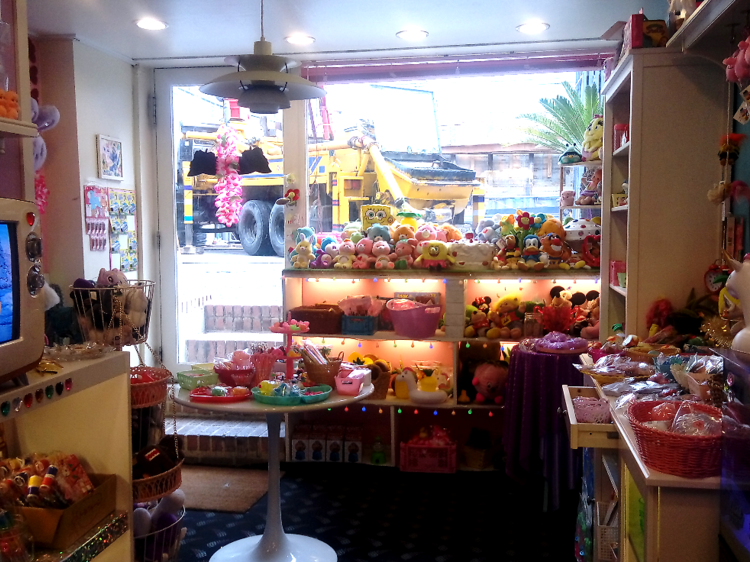 There are lots of unique items showcased at the shop. Were you into toys since you were little?
I didn't have a particular hobby related to toys when I was little. But, I did have lots toys and dolls—a lot, a lot more than my peers. Also, I always watched cartoons all through middle and high school, thanks to my younger sibling who's 11 years younger me. So, at home, out television was stuck on a cartoon channel. I remember watching Toy Story a lot—I watched it again, again, again, again and again, until I literally memorized the whole thing.
It feels like I've been invited to the coolest teenager's room in the 90's. How did you find all these items?
I started collecting since my early 20's. I brought some with me to a flea market and found so many people who loved them—it was so unexpected. I started my own business after that, and I came to collect more diversely thanks to my clients.
Are they all vintage?
They're mostly authentic vintage from all around the world. But I'm also introducing contemporary items that are affordable, dramatic and lovely.
Do you identify as a "kidult" yourself?
Well, I do want 'cute' for any and every little object. I don't think your taste and tendency necessarily changes with age. I see lots of adults who love cute things, and anyone of any age seeks wit, fun, and happiness with at least a little part of their life, you know? I think, I mean, I'm 100% sure that adults love cute things.
What do you think of the culture?
I think it's one category of hobbies—like, tennis or mountain climbing, you know? I find closet-kidults around me all the time. Adults lurve cute shtuff—I guarantee ya!
You turned your hobby into a career. Is there any difficulty in that?
Not at all. Well... let me think—yeah, no, really, not at all. I'm just really grateful and happy to meet people who love my taste even more than I do. For me, it's not really a commercial thing. I get happy to see people get happy—that's why I work.