A top-notch co-working space, Studio Black
It's the new haven for pioneering creators — to thrive, to proactively create the future.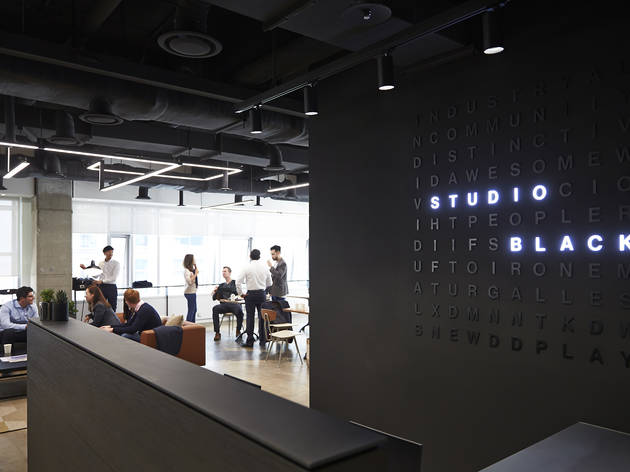 Co-working space is a visible trend nowadays. Even within Seoul, you can easily find both local and global players of varying sizes and specs. With such growing array of options, we've come to think: what are the essential criteria for such establishments? While the central, business-friendly location and environment of certain aesthetics — with which most of them market themselves — do remain as a core element, what is needed is a lot more than, say, a hotel lobby lounge with a business center. They should, if at all possible, offer both tangible and intangible resources necessary to sustain individual and organizational performance, for all members to thrive: beyond pursuing productivity, proactively engaging themselves in creating the future that they envision. Fortunately, we will soon be accommodating such an option in Seoul, with Studio Black opening in the Gangnam Station area in January. From its facilities to every little tangible and intangible detail, Studio Black reflects the expertise and know-hows that have led Hyundai Card, the company behind the top-notch co-working space, to its groundbreaking success.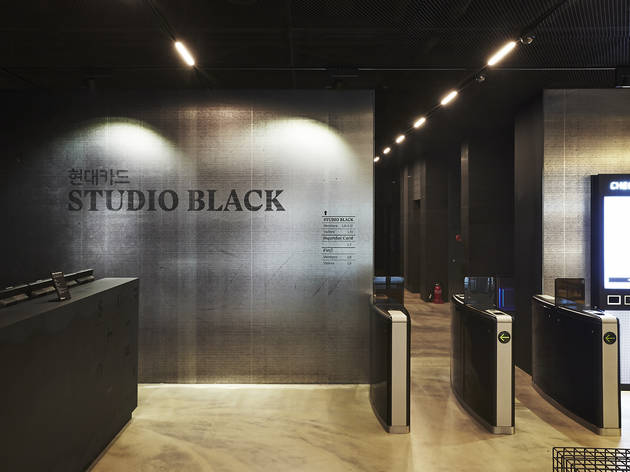 Sleek, tasteful, with maximum functionality
From the ground floor where a "speed gate" authorizes entrance, personal care provided with technology is visible. With an ID card allowing admissions to the main gate as well as elevator uses, tight security and safety is ensured for every member. Once you go up to the 10th floor of the building, you can find the spacious lounge with a polished industrial vibe reflecting the company's unique and refined aesthetics.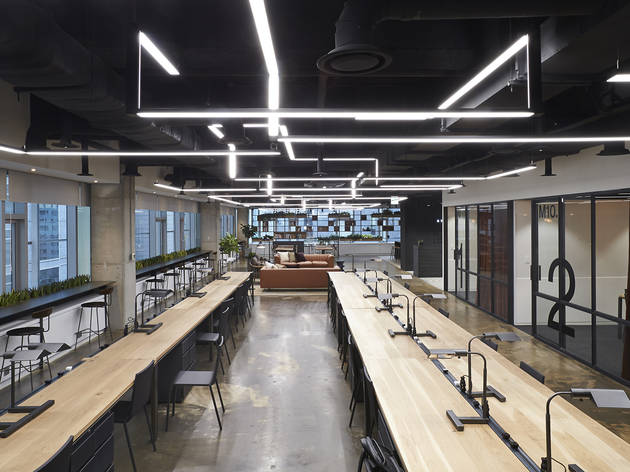 Here, along with comfortable couch seats and round tables, the large Hot Desk is located. It is provided to Lounge Members paying for the lounge use (from 100,000 won), whose membership comes not only with the desk seat but also the large meeting rooms with a video conferencing system, phone booths to secure privacy in phone conversations, curated selections of books, and a luxurious kitchenette providing coffee made with top-quality beans and simple breakfast items.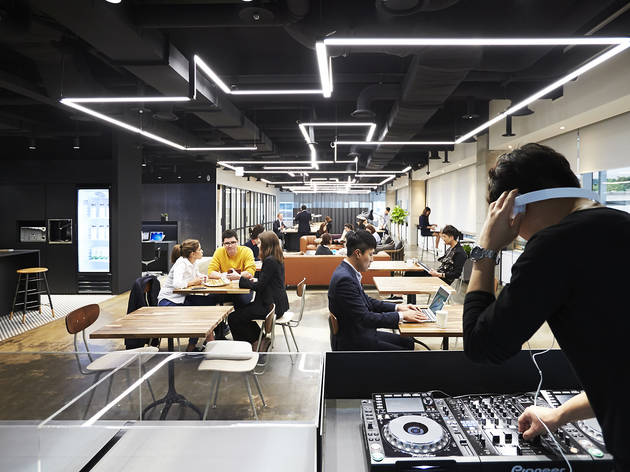 Refreshingly, with a DJ booth set up in a corner, the Connecting Lounge can serve as a space for cocktail parties with live DJ sets and tapas.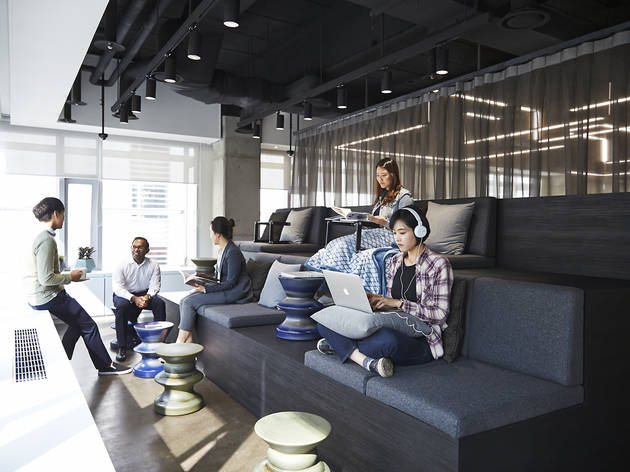 On the opposite side of the lounge, you will find another unique space (and quite possibly fall in love with it): built on a step seat-like structure, the seats provided here come with small portable desks and a magnificent view of the city visible through a full-wall window. Especially when nearing sunset, you can enjoy quiet time here to reflect and rejuvenate yourself, an experience close to an "office staycation," of a sort. As a member, you will also get an access to the rooftop lounge, a charming space for mingling and connecting with some of the most innovative individuals of the city.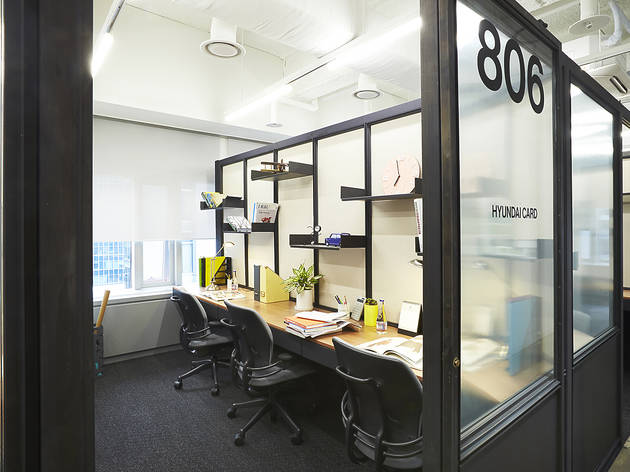 Innovative touches
The individual offices, provided with Studio Membership (from 540,000 won), created in the building reflect the company's top-notch investments as well. With the capacity to host up to 672 people inside 160 smaller "cells," Studio Black's sleek work spaces are located on four different floors, the 8th, 9th, 11th and 12th. Innovatively, many of the cells have been built in a "module-style," meaning that the walls can be adjusted at any time. This feature enables each cell to host different numbers of people, from one to ten persons, that is, and furniture can be added or removed in accordance with your needs.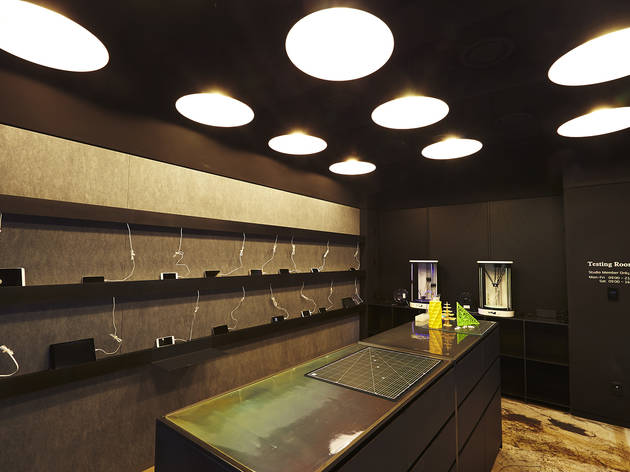 While every detail present inside each office — including the high-end chairs designed by Humanscale providing maximum comfort and functionality — is as impressive as it can be, Hyundai Card's effort to create a thriving environment does not end here. To start off, there are the Device Lab and Testing Room in which software developers can test their operation systems with the large number of smart devices provided here.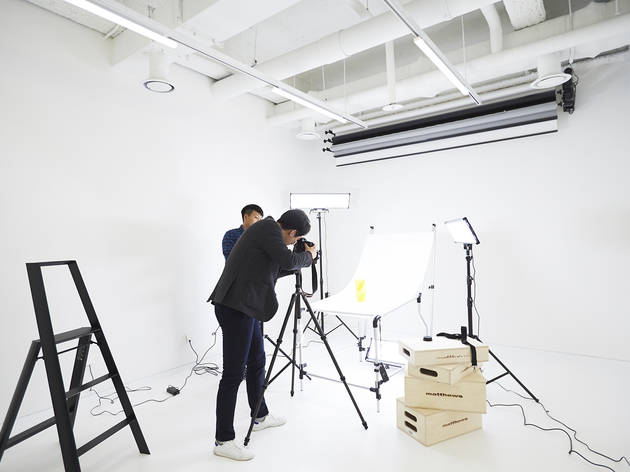 In addition, two 3-D printers have been installed to produce mock-ups, while the Photo Studio enables the members to take photographs of their products using in-house lighting.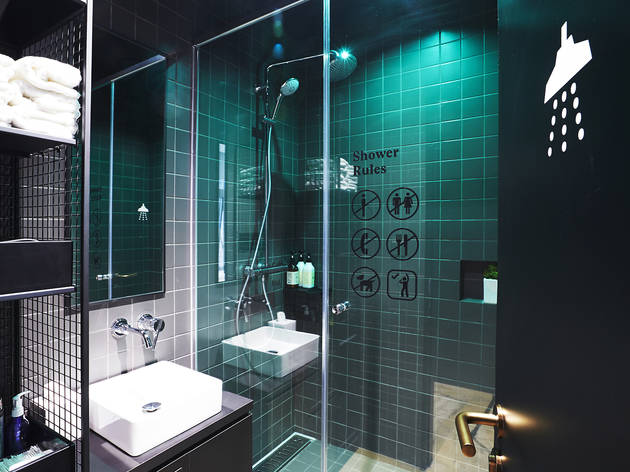 Two shower rooms equipped with high-end amenities and a Nap Room filled with sleeping pods are offered as well.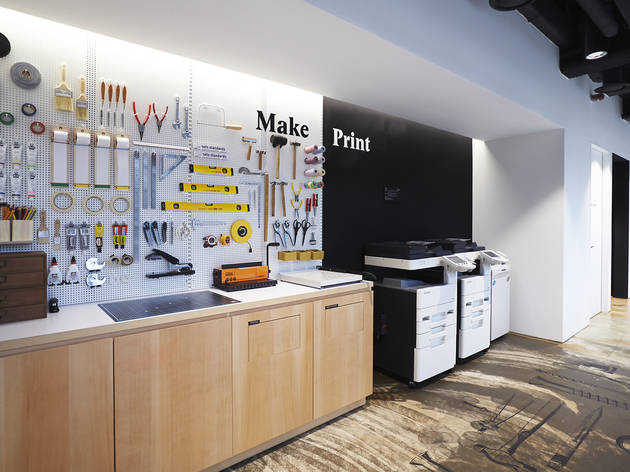 Never-before-seen offerings
Impressive? There is more, a lot more: some of the best-in-town business consultants, tax attorneys and financial planners who have been handpicked by the experts at Hyundai Card are accessible to the members. They will participate in the Invitation Lunch, a brown bag luncheon event held regularly on every second Thursday, providing free Q&A session for the tenants in need of practical business solutions. You can also find inspiring lectures and quality networking opportunities at the Hyundai Card Class, where renowned professionals from diverse fields will be invited to offer their expertise and insight. Talking about the membership value — Hyundai Card's in-house services such as the 24-hour car sharing, discounts for medical checkups, Design, Music and Travel library admissions as well as exclusive interest rate discounts for Hyundai Card/Capital finance products are offered to the members. In addition, Hyundai Card's signature Concierge service established at Studio Black provides handy assistance in all paperwork-related matters, from leasing contracts to international invoice mailing. Along with its English-speaking staff, Studio Black will introduce a network of translators and interpreters, as well. While operating a business in Korea can often involve small and large obstacles, these features will allow it to be indeed close to 'ideal.'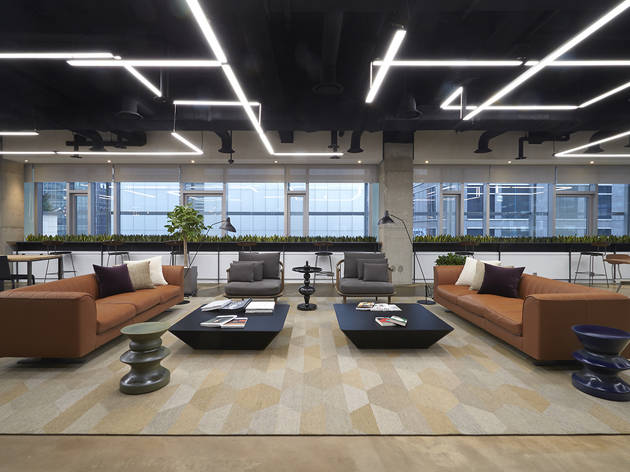 Details to perfection
From the upscale facilities and amenities to the exclusive networking opportunities and tailored details present in the services — which the company is proud to call "a touch of Hyundai Card" — what Hyundai Card is creating with Studio Black is the perfect environment and experience for entrepreneurs and creators to truly thrive. The innovative changes, which the company has been bringing with its out-of-the-box management to the Korean financial market and diverse other fields including culture, transportation and F&B, are yet again realized in the center of Seoul — all inside Studio Black, a pioneering creators' haven. You can book your tour today for a glimpse of its attractive offerings.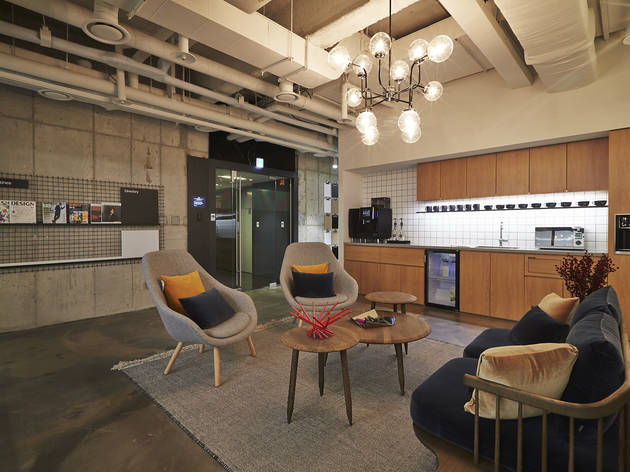 Located in the bustling Gangnam Station area, Studio black is a truly impressive co-working space created by Hyundai Card.