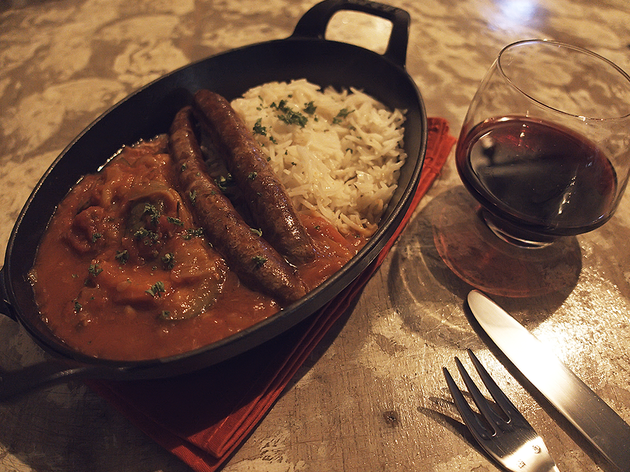 1/3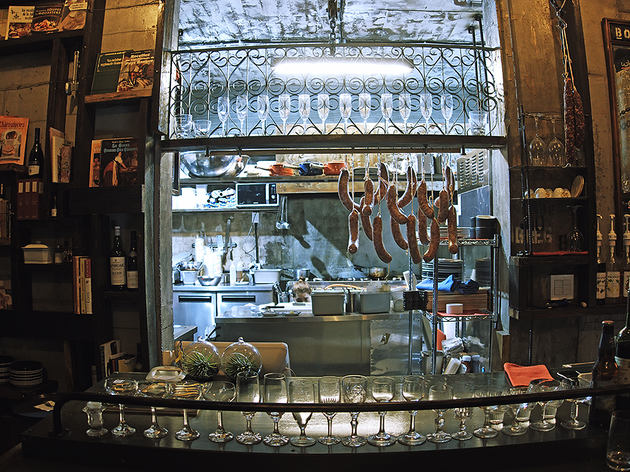 2/3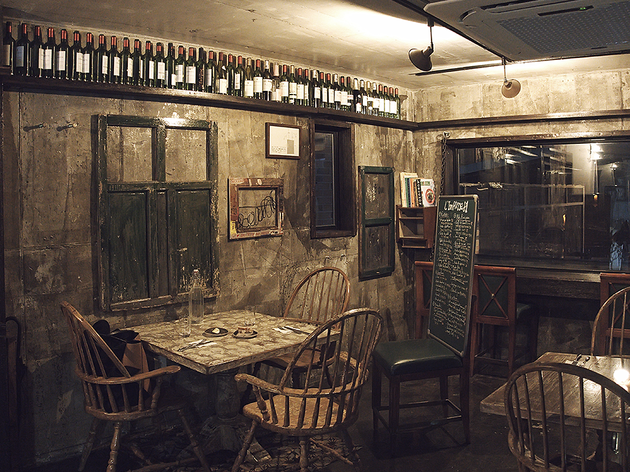 3/3
There's a new charcuterie place where you can wine and dine. Though you might think of this place as a bar, because they make their own French ham and sausages here, it would be better to consider it as a professional charcuterie. The word l'impasse is French for "dead-end alleyway," and the number 81 stands for the year that the duo from Studio Food Lab, chef Gregorie Michot and chef Jio, were born. These two searched the meat shops of Majang-dong to make their own ham and sausages, and finally found the perfect one (they use Australian lamb). Studying the culinary arts at the age of 16 and having worked as the sous chef for La Tour d'Agent and Plaza Athenee, chef Greg's handmade charcuterie is close to flawless with all that experience under his belt. Chef Jio also makes things easier when he brings over the menu and breaks it down so that we can understand it. Currently at L'impasse 81, there are six types of handmade sausages, six different hams, four kinds of pâté and rillettes. It's the kind of meat you can't get anywhere else in Korea. The spicy lamb sausage, merguez, was superb, and the Andouille sausage, where they put the meat inside the stomach of a pig, was a menu item that would cause even the French to go home smacking their lips. The sausages come with several sides, including creamed spinach and potato gratin. (Our point being: it's big enough of a portion to be your meal.) The cassoulet (traditional French dish made by boiling beans and meat in tomato sauce) topped with duck confit and sausages are also a house favorite. The best part is the price of the wine. A bottle of house wine is 27,000 won. If four people ordered one dish each and a bottle of house wine, the total cost wouldn't go over 100,000 won. Interior designer Im Su-mi also added to the whole experience by shipping over the '70s furniture of a hotel on Jeju Island that closed and re-coated them. L'impasse is already creating quite the buzz in Yeonnam-dong.
Venue name:
L'impasse 81
Contact:
Address:
17-1, Donggyo-ro 30-gil
Mapo-gu
Seoul


Opening hours:
12:00 – 15:00, 18:00– 24:00
Price:
Cassulet 32,000 won, lamb sausage 20,000 won, today's dessert 6,000 won, house wine (bottle) 27,000 won.