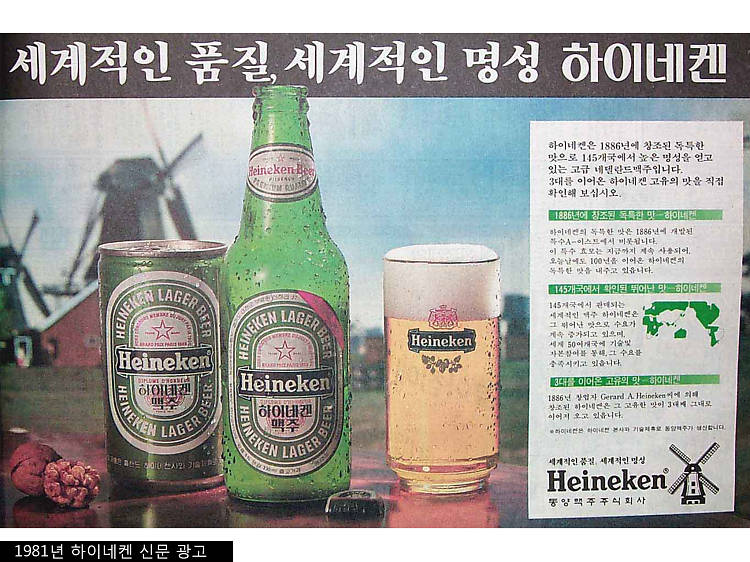 1876: Advent of Beer
With the Japan-Korea Treaty of Amity 1876, Korea is brought under Japanese influence—with the growing number of Japanese immigrants to the country also comes Japanese beer.
1905: Japan builds Kirin Beer facilities in Korea
Kirin Beer is distributed for the first time in Korea. The first liquor tax law comes into effect in 1909 and the 1916 Liquor Tax Act bans home distilling altogether, while sales of beer rise exponentially. Beer becomes a luxury drink sought after by upper class men.
1933: The first beer brewery is built
Japan builds Chosun Breweries, the first brewery in the country, and begins producing Crown Beer. Beer is still expensive, as three and a half cases of beer have the same monetary value as a 144kg sack of rice.
1945: Gwangbok, Independence Day
Korea is liberated from Japan, and in turn, two breweries are confiscated by US authorities for a brief time. In 1948, Kirin becomes Tongyang Co., and produces OB (Oriental Brewery) beers.
1952: Chosun (present day Hite) and Oriental breweries (OB) become privatized
1981: Oriental Breweries forms a joint venture with Heineken Co. to produce Heineken beers