Time Out's picks: 5 beers you want to grab at Korean chain retailers
"Is E-mart open?"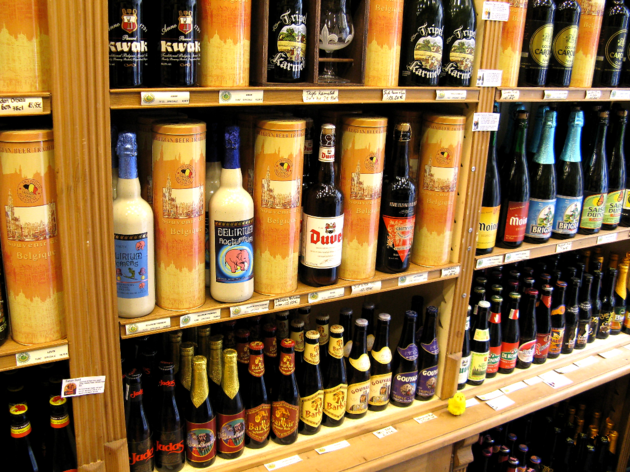 Boxes of 1.6ℓ plastic bottles used to fill up the liquor section of chain retailers in Korea. But some of the locations now carry a variety of beers from all over the world available for purchase. From light IPAs, sours crafted in oak barrels to a Trappist beer brewed at a Belgian monastery, the selection will make you fill up your shopping cart with more than one kind. You don't want to gamble, though, and end up with funky sips of regret. Here are 5 beers you can't go wrong with at your local convenience or chain store.
1. Pilsner Urquell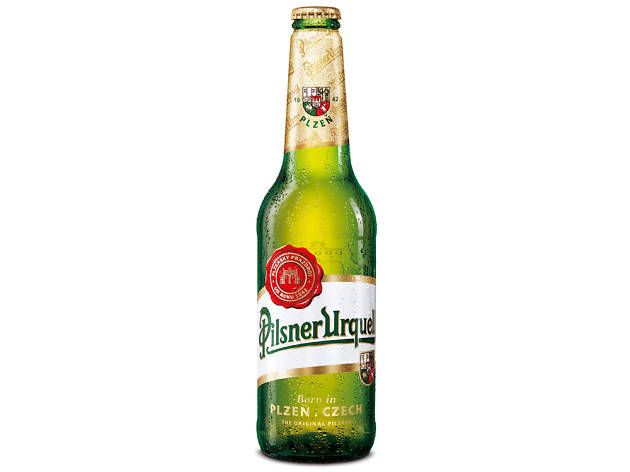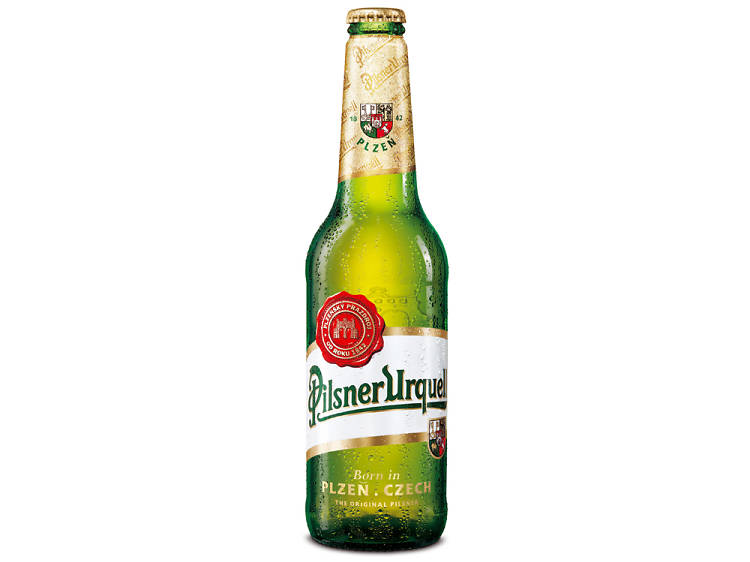 Bohemian Pilsner. Around 3,000 won.
Just because the Pilsner, the signature Czech beer, is widely available, doesn't mean it's not worthy of recognition. Originating from the Pilsen countryside in the Czech Republic, the light and fragrant lager is now loved worldwide. The Plzensky Prazdroi brewery later added 'Urquell'—which means 'original' in Czech—to its name to distinguish itself as the first brewery of the classic beer. Take more than one beer home, as you won't get sick of this taste.
▶ Homeplus, Lotte Mart, Emart
2. Punk IPA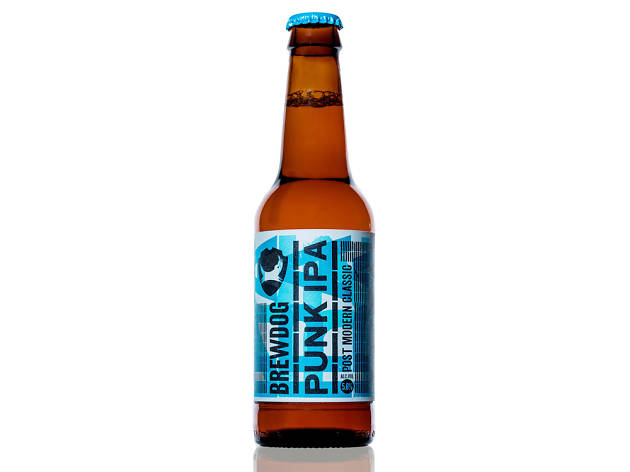 브루독 코리아
American Pale Ale. Around 6,000 won.
The American Pale Ale is perhaps the most 'normal' beer from the eccentric and experimental Scottish brewery, BrewDog. With beers such as Royal Virility Performance, made with Viagra, and The End of History, an ABV 55% beer brewed at an ice cream factory using freezing techniques, the American pale ale is surprisingly friendly and drinkable. With its less bitter flavor and citrus flavors, Punk IPA is a great entry beer for non-IPA drinkers.
▶ Emart Seongsu
3. Founders Porter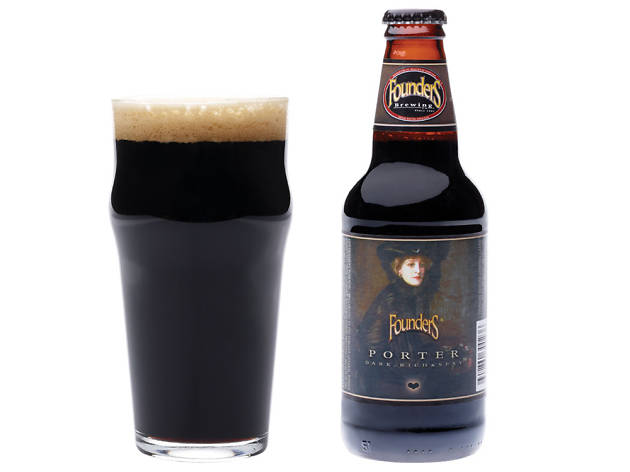 파운더스 브루잉
American Porter. Around 6,000 won.
Brewed by Michigan's Founders Brewery, the American Porter boasts a 100 rating on RateBeer. Unlike a typical stout brew, the Porter offers a smoother taste, a balance of caramel, chocolate, coffee and burnt sugar. The label that reads, 'Dark, Rich and Sexy' may sound corny at first, but one sip of the beer may let you feel otherwise.
▶ Emart Seongsu
4. Orval Trappist Ale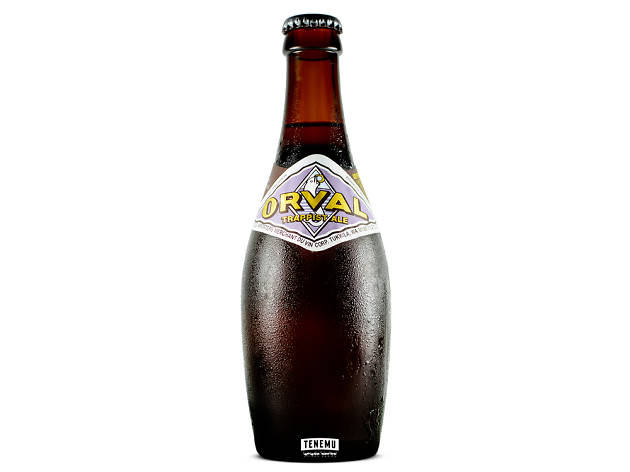 Tenemu
Belgian Pale Ale. Around 9,000 won.
The 'Authentic Trappist Product' label indicates the beer was produced in one of the eleven Trappist breweries in the world. Currently, there are six Trappist breweries in Belgium, two in the Netherlands, and one in Australia, Italy and the United States. With a small production base, each brewery is managed by a monk, who carefully and strictly oversees the creation process.
From the monastery in Orval, Belgium, only one kind of pale ale is brewed. Combining a wild yeast called Brettanomyces with mushrooms and citrus flavors, the beer is difficult to judge with a single sip. The flavor changes significantly with time, so you can also store the beer for up to five years for a unique tasting experience.
▶ Lotte Mart Seocho
5. Boon Kriek Mariage Parfait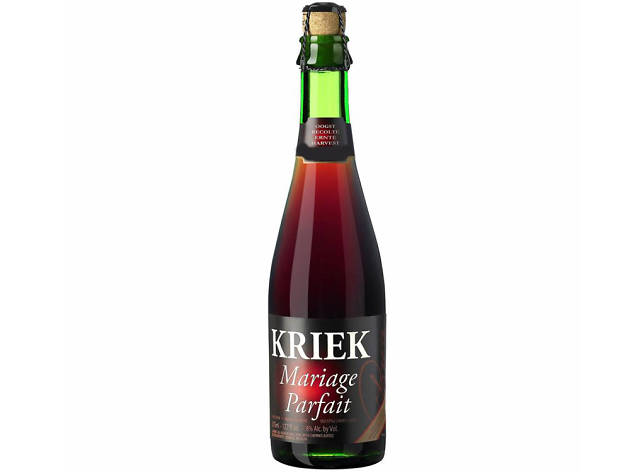 knR Korea
Fruit Lambic. 18,000 won.
Brewed at the Boon Brewery located in Lembeek, Belgium, the cherry sour has a high rating of 99 on RateBeer. 1ℓ of a year-old lambic is combined with 400g of cherries and then matured for six months inside an oak barrel. You may find your first sip kind of too weird, but the fragrant oak and cherry flavors make for a unique balance that's got countless beer lovers hooked.
▶ Lotte Mart Seocho