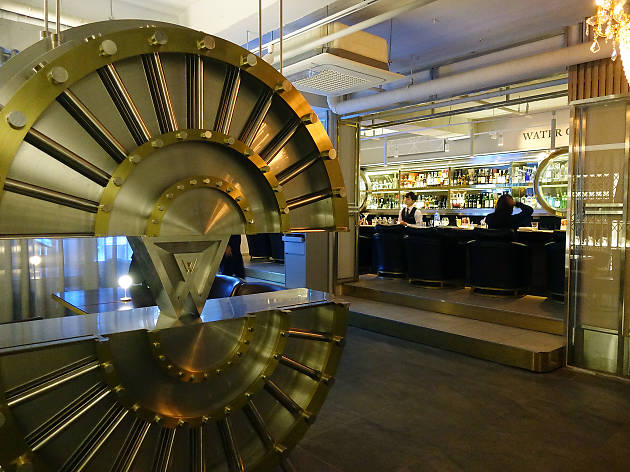 1/6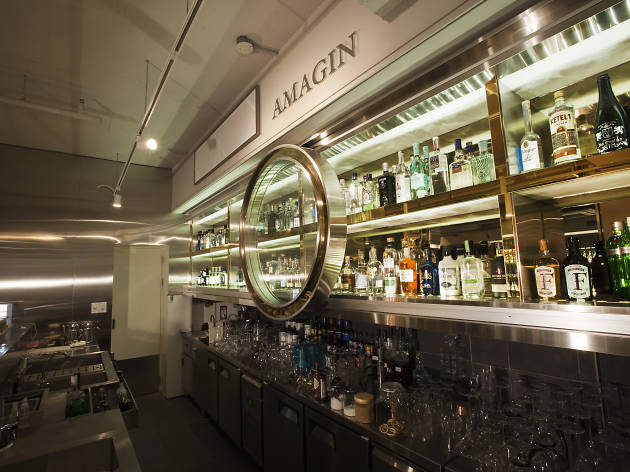 2/6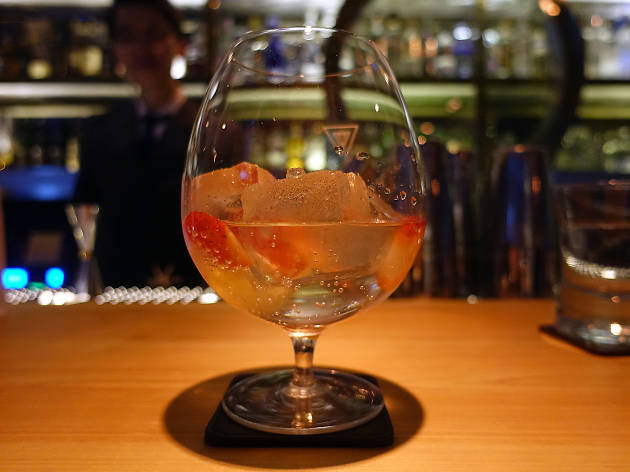 3/6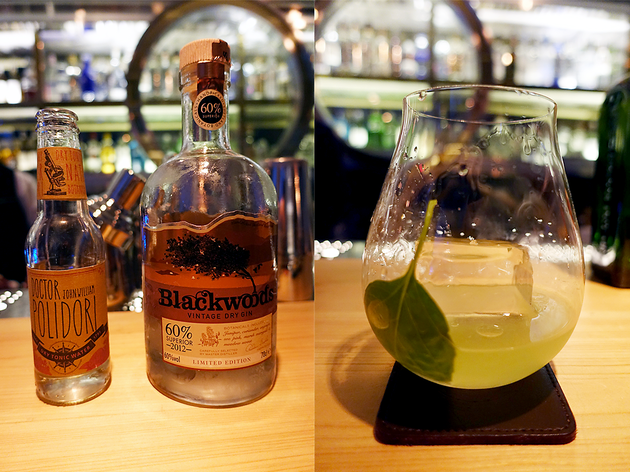 4/6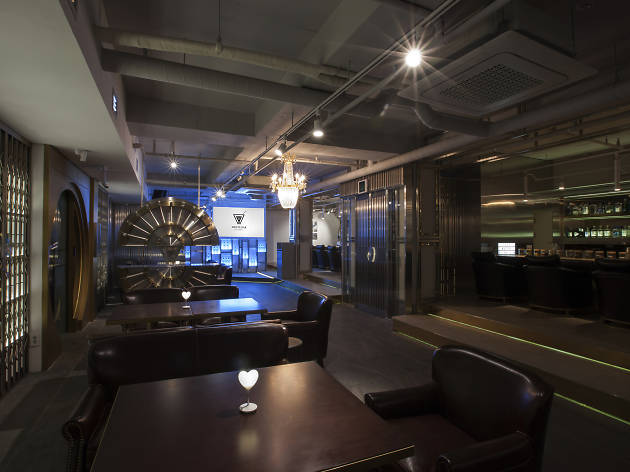 5/6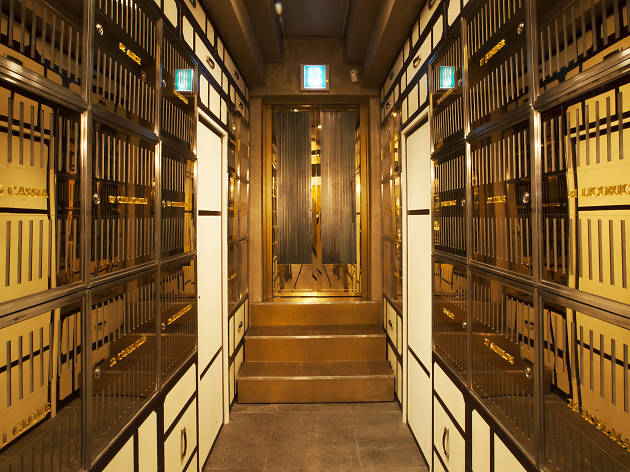 6/6
Take a deep breath. Seoul's biggest gin selection is here. Ambitious? Sure. Is it needed? Absolutely. Gin & Tonic is such a popular choice and something we might take one or two of during a night out. Yet, in Seoul, we don't really get a choice for the liquor except for the occasional Monkey 47 and Hendrick's. But, guess what: we can now get more than 70 types of gin — 30 of which have not been available in Korea — and 60,000 varieties of gin & tonic in Seoul in one sitting. That's right, 60,000. Where at? I'm sorry for those of you who've been hoping for one of these on the other side of the city, it's in Cheongdam (for gin enthusiasts, it's worth a travel).
At this new bar named White Bar, you can really go through the list all night long. While there are also an array of gin cocktails even aside from the large gin & tonic menu, it's just so easy to go for shots (as it should be) as well. And once you're here, it'll also be difficult to refuse all the experimental liquors with a good amount of gimmicks such as Hophead Hop Vodka and Chase English Oak Smoked Vodka, just to name a few. Well, where to start? For a starter, you can go for the gin & tonic made with Beefeater 24 and homemade jasmine tonic water. And of course, the professional bar staff will go through with you the type of gin, homemade tonic water, bitters, herbs, garnish and even the shape of ice and glass. Can it get more delicate? Not yet, at least in Seoul.
As an upscale bar with an all-white interior, private rooms and private liquor storage specially reserved for its VIP's (which, you can be one), White Bar also has nice pairing menus. And they're not just food you'd get for the sake of drinking—their mushroom salad with steamed mushrooms, greens and perfectly-poached eggs is so well balanced with pleasing textures that I wish I could have it as brunch and dinner (and of course, with a nice gin & tonic). There's also a sashimi course prepared individually, and the thinly cut sea bass sashimi that I tried was not only fresh but also aged to perfection. If you want to broaden your horizon, beyond Bombay Sapphire and Tanqueray, that is, White Bar is a nice candidate that's ready to offer you more than you imagine.
Venue name:
White Bar
Contact:
Address:
지하 1층
Samdo Building
F1, Apgujeong-ro 80-gil 30
Gangnam-gu
Seoul


Opening hours:
6pm - 3am
Rating Breakdown
5 star:

2

4 star:

0

3 star:

0

2 star:

0

1 star:

0
Had dinner here this evening. (I'm writing this review sitting at the bar counter now.) Loved it! My Japanese also loved here and told me this is the only place where she can eat decent Italian dish in Korea. I had to agree. Went to bunch of other restaurants but gave me bad memories. Their dinner course has the best cost-performance ratio ever. I also love cocktails here.
Extraordinary bar spotted in Seoul. I've been to lots (and lots) of the recommended bars in many big cities in Asia including almost every in Seoul, and White Bar is for sure one of the best. Contemporary yet classic interior, wonderful selection of rare white spirits, and fantastic drinks! Skilled bartenders make perfect cocktails. We've first ordered a couple of classic cocktails, and was surprised how good they were! I've also asked the bartender to recommend me some cocktails and he made me the "just perfect" ones after asking me what I like and how I felt like that day! :) They simply beat the best ones I've met in New York, London, and Tokyo. The bar counter is made of the best hinoki tree imported from Japan, at which I was also surprised. The bar uses the most beautiful glasses and I can see how serious and sincere they are when doing their work. I've noticed that their taste in sound is also admirable, speakers and amp here are extraordinary and selection of music was so nice, too. And dining here was amazing!! They have fresh, really good jamon (very well kept, I was surprised to see how they store it just in a right way) and we enjoyed it with melon slices and olive oil. We also ordered Ragu risotto and oh my god it was much much better than I had at the most famous restaurant in Seoul two days ago. Risotto was served with three different types of pickles they have made themselves. It was one of the best experiences I've had. In addition to its perfect drinks, the owner and the staffs here are literally gems. Their welcoming attitude was very sincere and authentic (which is not so common in many bars in Chungdam or Hannam or other so called as 'hot spots' in Seoul) and had formality which makes you feel very comfortable. Massive applauds to everyone at White Bar for wonderful work!
Visited on April 1st, 2017.