Craving Japanese food?
Seoul's best for a Japanese night out. Tokyo's close, but why go so far?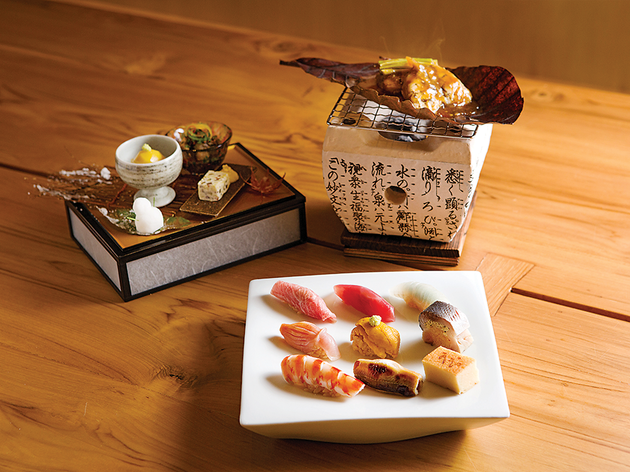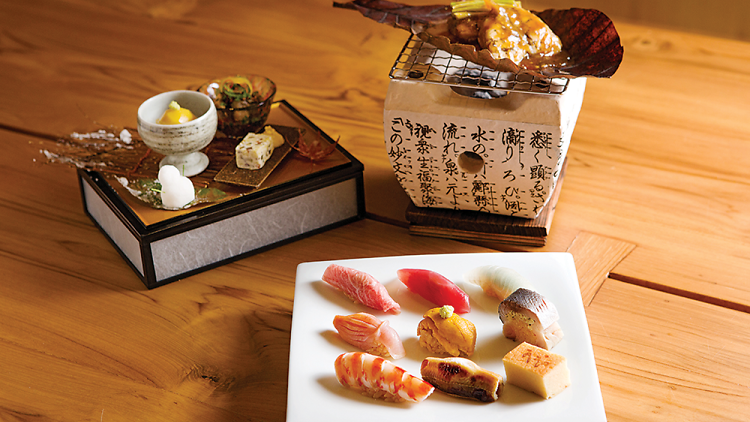 With Japanese food & drink in Seoul being as common as Korean in Los Angeles, good restaurants of our neighbor aren't that hard to find. Filled with good sake, chewy, soothing noodles and Japanese-style skewers, even the the average isn't bad. However, start becoming a stickler for authencity and quality and the list of best drops down to a few names. And the names are as follows.
There are lots of famous restaurants on the way to the Leeum, Samsung Museum of Art. Sushi Z is one of them. It started off with the goal of trying to carry every kind of sushi from A-to-Z, and they completely broke free from the stereotypical style of Japanese restaurants and izakayas. Inspired by the New York style of sushi bars, it resembles more of a lounge than a restaurant. They are housed in an entire building that includes a sushi bar and teppanyaki bar where they cook the food on an iron griddle in front of you. The terrace area, which looks like a mini garden, takes you away from the hustle. Just sitting on the terrace will have you ready to sit back and have a few Heinekens. The elegant mood, fresh seafood and meat dishes make this a place a winwin for anyone.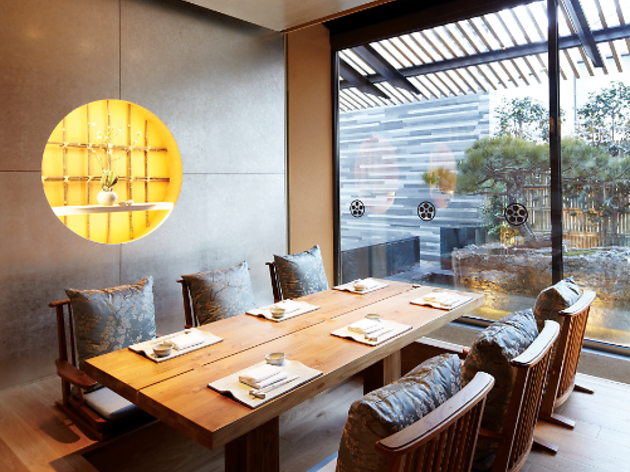 If you want to impress your parents or your guests, take them to Sushi Uo. Going into the restaurant, you'll find yourself admiring the well-trimmed garden and once inside, you'll be greeted with a luxurious interior that'll have you wondering how much it cost and servers adorning traditional kimonos. Head chef Shin Dongoh worked at the prestigious Ariake at Shilla Hotel for 12 years before picking up the reins at Sushi Uo. Shin's steady hand that directs the kitchen assures its unchanging flavors, and if you're lucky enough, you may see Shin pick up the knife himself. What differentiates Uo is its focus not on neta like ordinary sushi restaurants but on the shari. Shin uses a specially fermented vinegar to flavor the shari, inputing his own distinct identity on the sushi. Sushi Uo is the place to go if you want to treat a special someone and you have a thick wallet.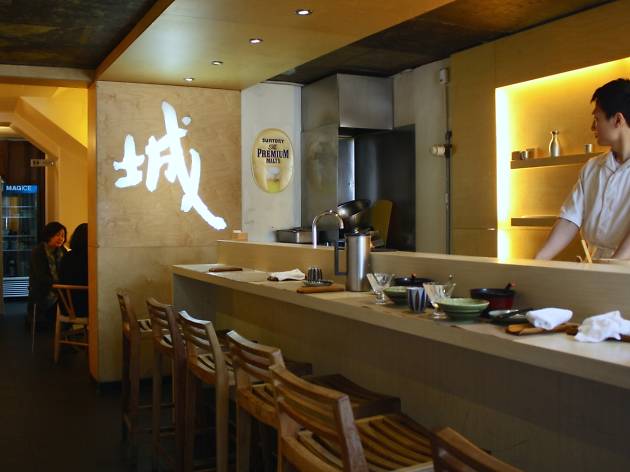 Hongdae is not a neighborhood known for its fine dining. But for the occasional business lunch or dinner with parents, there are a few gems tucked here and there around the area, and Sushi Shiro is one of them. Sushi Shiro's style is omakase, which translates to "I'll leave it to you" in Japanese—in other words, you're at the mercy of the chef's whims. Sit at the bar to get a front row view of the process as fresh seafood is sliced, seasoned or arranged and placed on the slate in front of you. You won't find any soy sauce containers at your seat—everything is seasoned according to the chef's tastes. Purists may find Sushi Shiro's omakase course a little on the strong side, as wasabi and other seasonings are used liberally. But elements like grated yuza on squid are bright and lovely. Reservations recommended for dinner.
Show more
More to explore