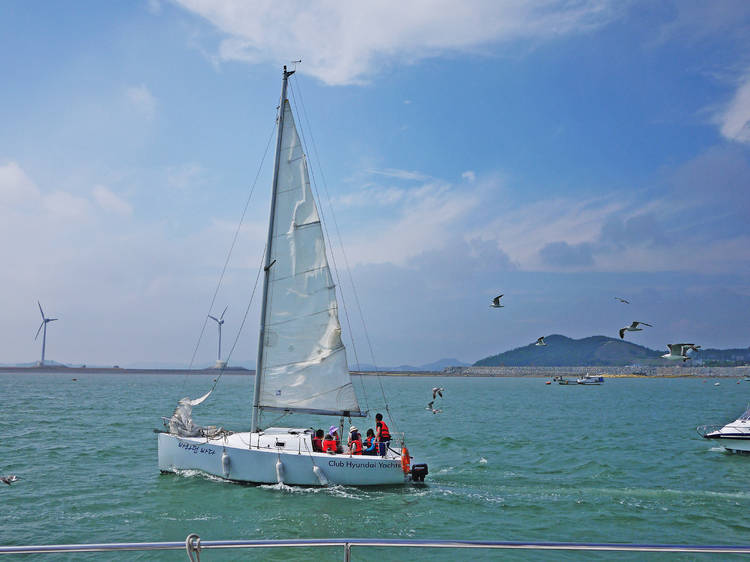 Family Yacht Package
A night in a Rolling Hills Standard Guest Room, including a yacht tour, first aid and safety education and a farah cord braceletmaking course. The yacht trip is 90 mins. Fishing trips are offered as well. This package is for two adults and one child.

Through Sep 30.
290, Sicheong-ro, Hwaseong-si, Gyeonggi-do.
665,500won (VAT, service fees included).