If only we knew what we know about happy hours!
You'll be happy to learn about this. Save money while eating at hotel bars during happy hour!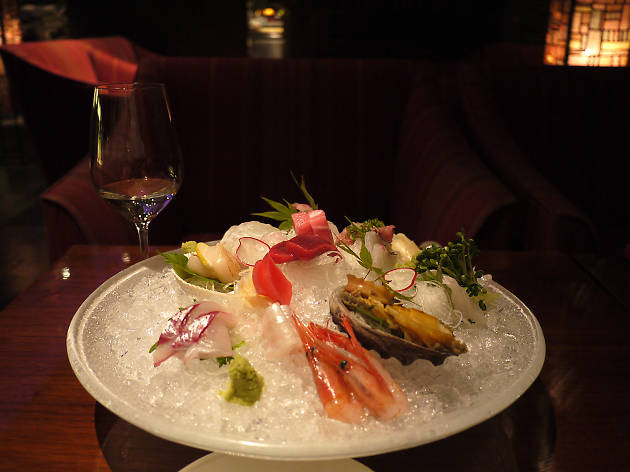 Famous bars and hotel bars abroad often have happy hour specials. And they attract customers by operating it usually from 5pm to 8pm but some even have it until 9pm or 10pm. During happy hour, you can have free drinks, get discounts or drink as much as you want. And here in Seoul as well, you can find some hotels with happy hour where you can enjoy food and drinks at an affordable price in a classy atmosphere. It's perfect for a date night with your lover or for informal business meetings.
hotels with happy hour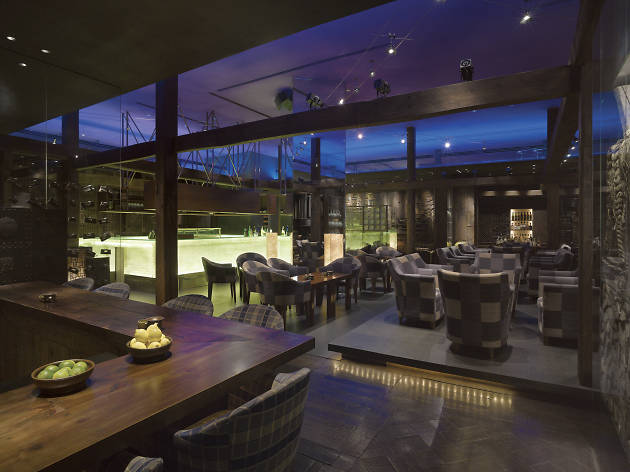 Sake and Co. at The Timber House located in the basement of Park Hyatt Seoul is one of the best places to enjoy happy hour. Famous for its live jazz performances, Timber House offers you a wide variety of drinks including sake. During their special hours from 6:30 to 8:30pm, you can enjoy unlimited amount of premium sake, beer or wine for 38,000 won per person. Except for sashimi, which is 50,000 won, most of the menus such as salmon tataki and fish with sea cucumber viscera cost about 10,000 to 15,000 won. Above all, bringing your date or having a business meeting here is a great idea as you can drink all you want at a classy hotel bar. Timber House recently started a new jazz duet that stars jazz pianist Edsel Comez and vocalist Danielle Chupak, to bring you Latin American classic jazz of the 1960s to 1980s.
▶Mon – Fri 6:30–8:30pm 38,000 won per person, 02-2016-1290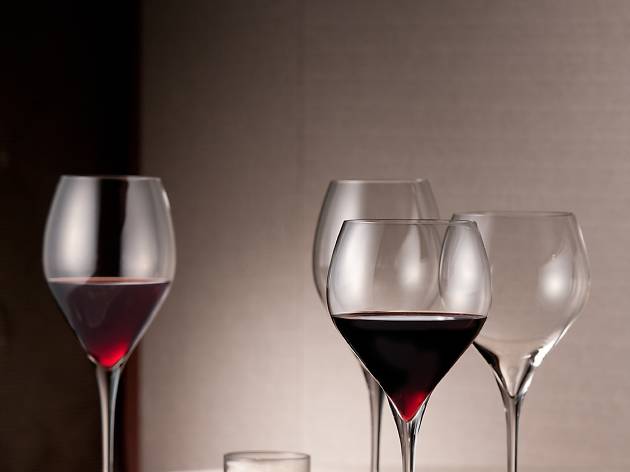 All the woman who come to 37 Grill and Bar on Wednesday night can get either a glass of wine or a cocktail for free. Here you can choose anything from Spanish Cava, Chilean Pinot Noir and mojito, which is 25,000 won. And on top of the free drink, you can enjoy the night view of northern Seoul as well as N Seoul Tower. So sitting next to the window would make this deal even more satisfying. Wine is recommended for your second drink as it costs only 10,000 won.
To briefly talk about the drink I had here, Brachetto d'Aqui Spumante was recommended to me as it is sold at Conrad Seoul only. But it was a little too sweet for my taste. If you are not a big fan of sweet drinks or sweet wine, consider other options but this. Still, their Perfect Cosmopolitan had a great balance in taste; sweet in the beginning but bitter and heavy in the end. Bonita Senorita, which was made like a mojito using tequila, was also a little too sweet for me and I say a classic mojito would be a safer choice. A fun Wednesday night with your lover and your friends is waiting for you at Conrad Seoul.
▶5-9pm, Glass wine 10–11,000 won, mojito 25,000 won, 02-6137-7110-1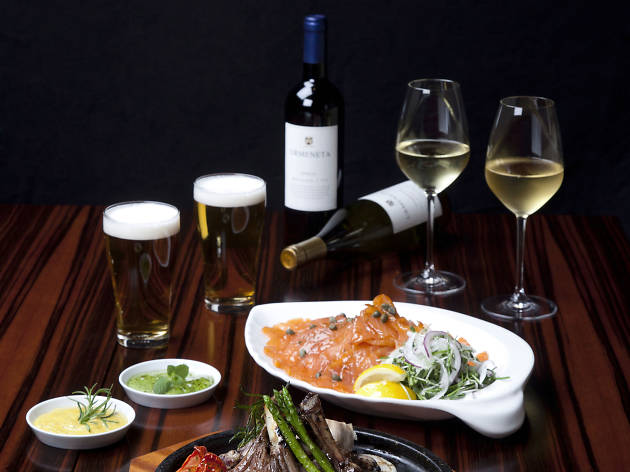 Here they serve you with unlimited amount of quality Chilean wine and draft beer. Plus you can choose one side dish. Amongst other possible selections are grilled lamb chops, smoked salmon, garden smoke barbeque or Chicago pizza. But of course, you can order whatever you want. Two people can drink all they can and have a side dish for 50,000 won. It's an amazing prize – it's even cheaper than regular bars!
▶Mon – Fri 6–8:30, 50,000 won for two people, 02-310-7400